'Glee' Star Heather Morris Says 'Many People Were Very Scared' To Report Lea Michele's Alleged Bully-Like Behavior On Set
Article continues below advertisement
The latest Glee alum to elaborate on the topic is Heather Morris, who played cheerleader Brittany S. Pierce in the Fox musical comedy-drama series, which wrapped in March of 2015.
On Wednesday's episode of the Everything Iconic with Danny Pellegrino podcast, the pop-culture phenom asked the 34-year-old dancer-turned-actress what she meant by a tweet she posted last summer, after several Glee cast members came forward with claims about Michele's bully-like behavior on set.
Article continues below advertisement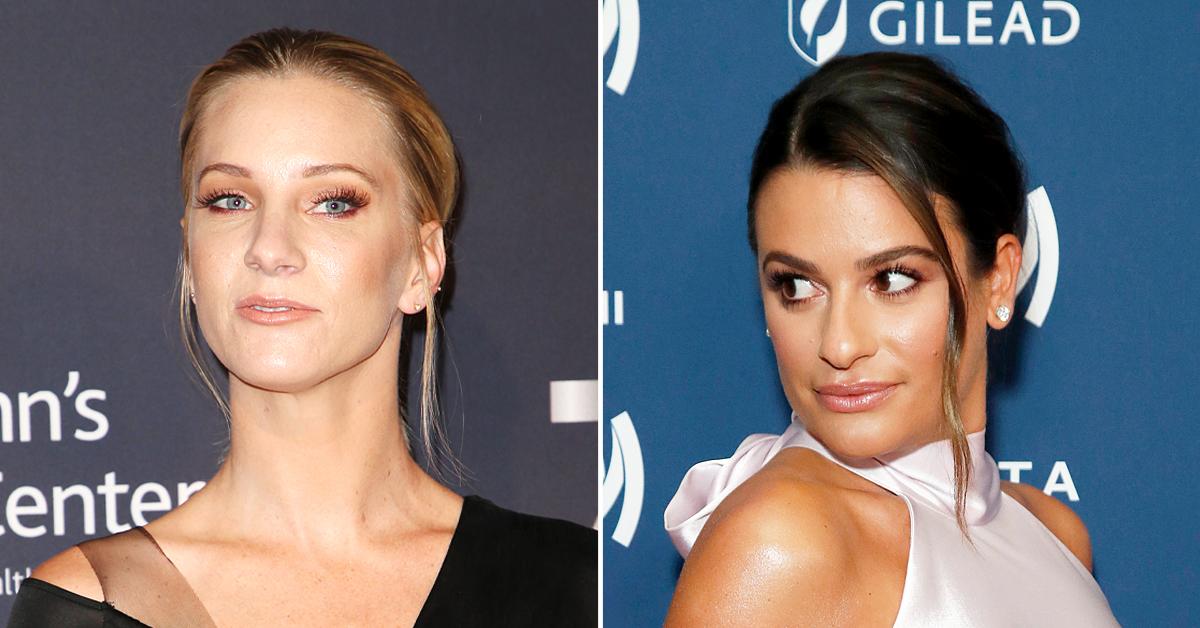 "Was she unpleasant to work with? Very much so; for Lea to treat others with the disrespect that she did for as long as she did, I believe she SHOULD be called out. And yet, it's also on us because to allow it to go on for so long without speaking out is something else we're learning along with the rest of society," Morris wrote at the time, explaining to Pellegrino that she remembers getting "so much shade for that because people were like, 'This is so f--king cryptic. Why don't you just go out and say it?' And I'm like, 'Guys, she's pregnant, and all this stuff is going around. "
Article continues below advertisement
"I don't know if maybe we were victims of bullying, and that's a typical victim-thing to do is to blame yourself, which is what people were saying," she added.
Heather said the one cast member who wasn't scared to call out Lea's alleged mistreatment of her co-stars was the late Naya Rivera, who played straight-shooter Santana Lopez on the series.
Article continues below advertisement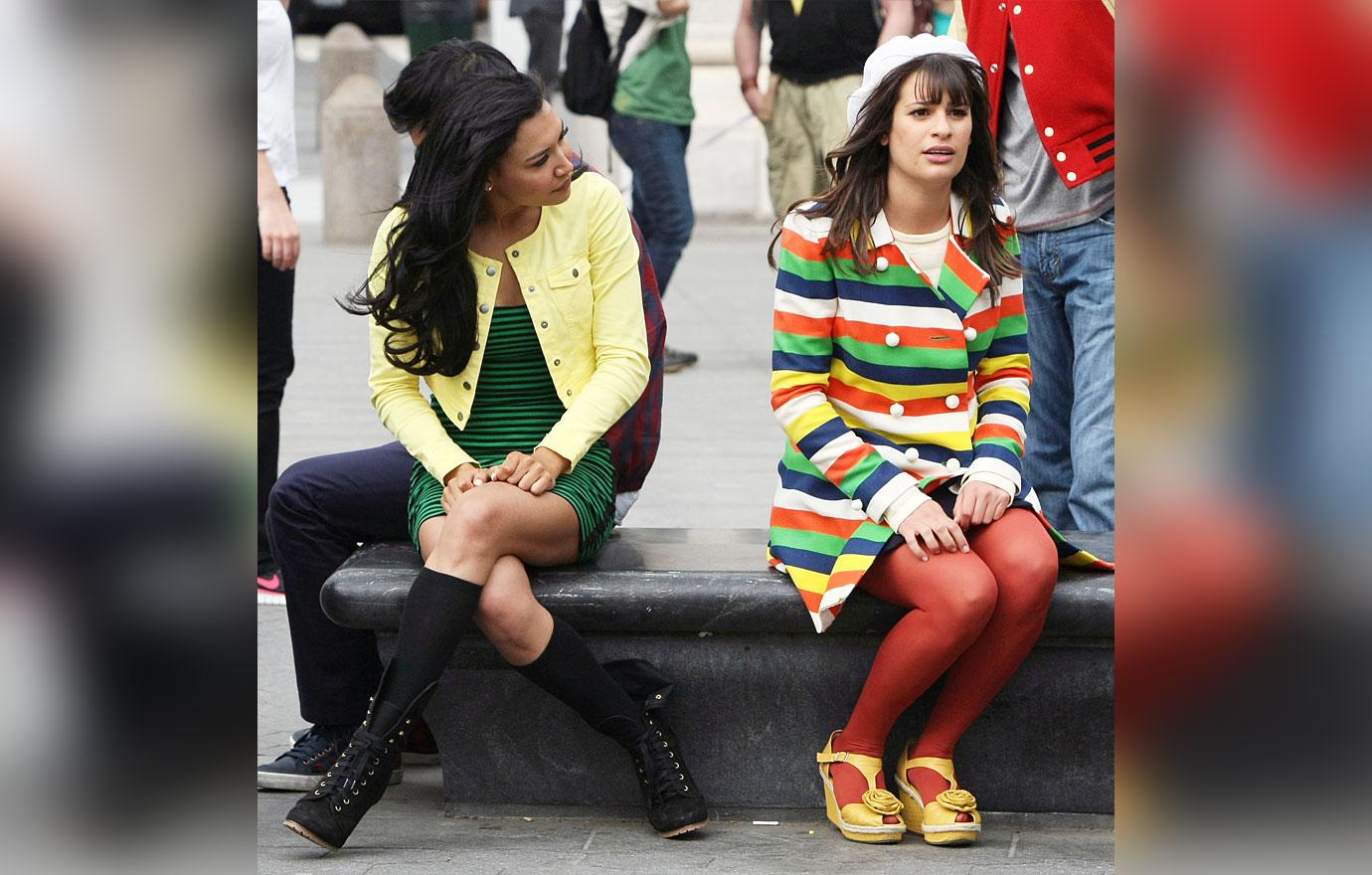 "The only person who was honest about it was Naya," she explained. "It was something that was very hush-hush on set, and now you see all these things coming out with these bigger names who were very disrespectful, mistreated a lot of people, and people allowed it to happen."
Article continues below advertisement
Indeed, in her 2016 memoir, Sorry Not Sorry: Dreams, Mistakes, and Growing Up, Rivera claimed that Michele "didn't like sharing the spotlight" with her and "had a hard time separating work from our outside friendship," adding that "sometimes it seemed like she blamed me for anything and everything that went wrong."
Morris feels she and others "absolutely could have stepped up and gone to the Fox execs and said how we felt about the situation;" however, "nobody really did."
Article continues below advertisement
"Now, we are living in a culture where it's acceptable to go do things like that," she explained. "Whereas, I think many people [on the set of Glee] were very scared. I know, genuinely, I didn't feel like like it was my place, and I don't know why because I was a cast member just like everybody else. And we all deserve to feel comfortable on a set."
Heather told Danny there was not one particular incident that stood out to her; rather, "it was the elephant in the room."
Article continues below advertisement
"We all got close with Lea at certain points, and then we all weren't as close with her," she said, adding that the 2013 overdose and death of Lea's on-and-off-screen boyfriend, Cory Monteith, could have contributed to her mood. "So there's that human element to understanding who this person is, growing up with that person, seeing her try to become better and taking care of herself after Cory passed, you know? It was just the elephant in the room."
Morris said she hasn't spoken to or heard from Michele but always wishes her "all the best of luck," especially with "that little one at home."