Inside The Life Of Floyd Mayweather's Top Bodyguard: Getting Shot, Being On Call & Watching The Millionaire Boxer Blow Through Cash
Being the personal bodyguard of a flashy, multi-million-dollar professional boxer is no easy task.
Just ask Greg La Rosa, a 41-year-old Italian-Canadian immigrant whose level-headedness, loyalty and ability to find balance have kept him living in – or rather, guarding – the lap of luxury for almost a decade.
Article continues below advertisement
In an exclusive interview with RadarOnline.com, Floyd Mayweather's top bodyguard pulled back the curtain of the life he feels he was born to lead and is blessed to have, but that doesn't mean it doesn't come without sacrifice.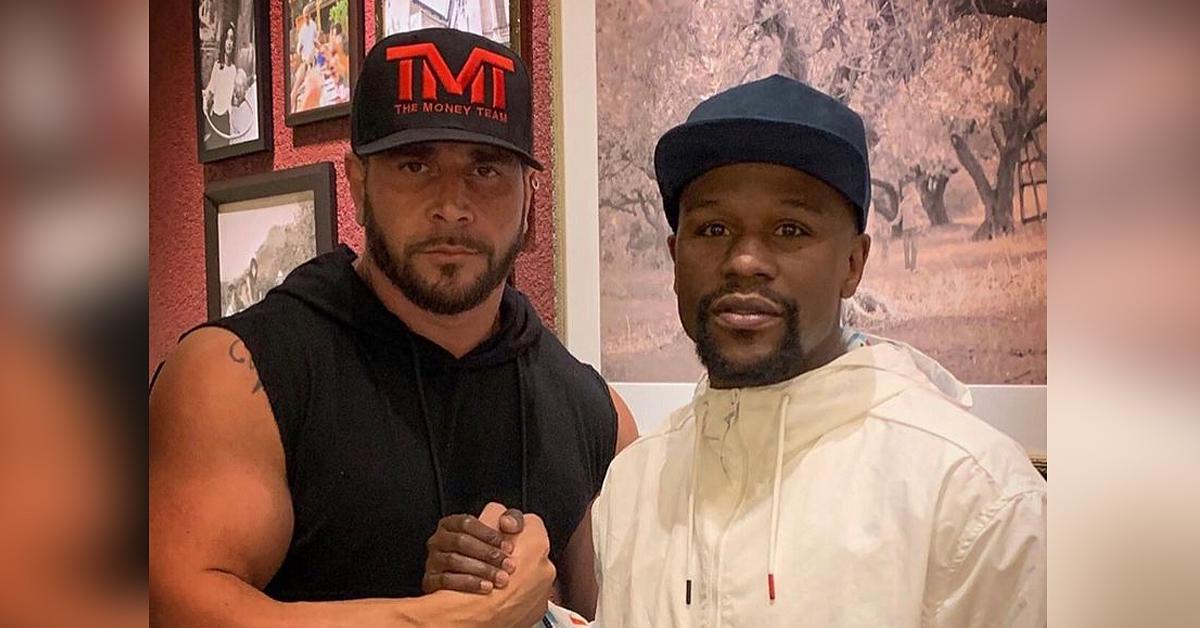 Article continues below advertisement
Greg said he's seen Floyd almost every single day since 2013. We asked how his fiancée – who he proposed to a few years back – felt about that.
"She supports me 100 percent. She doesn't like or dislike what I do necessarily. For her, it's like, whatever I choose to do, she's gonna support me," he explained. "She's supported me since day one."
At times, however, it's been a difficult job to support.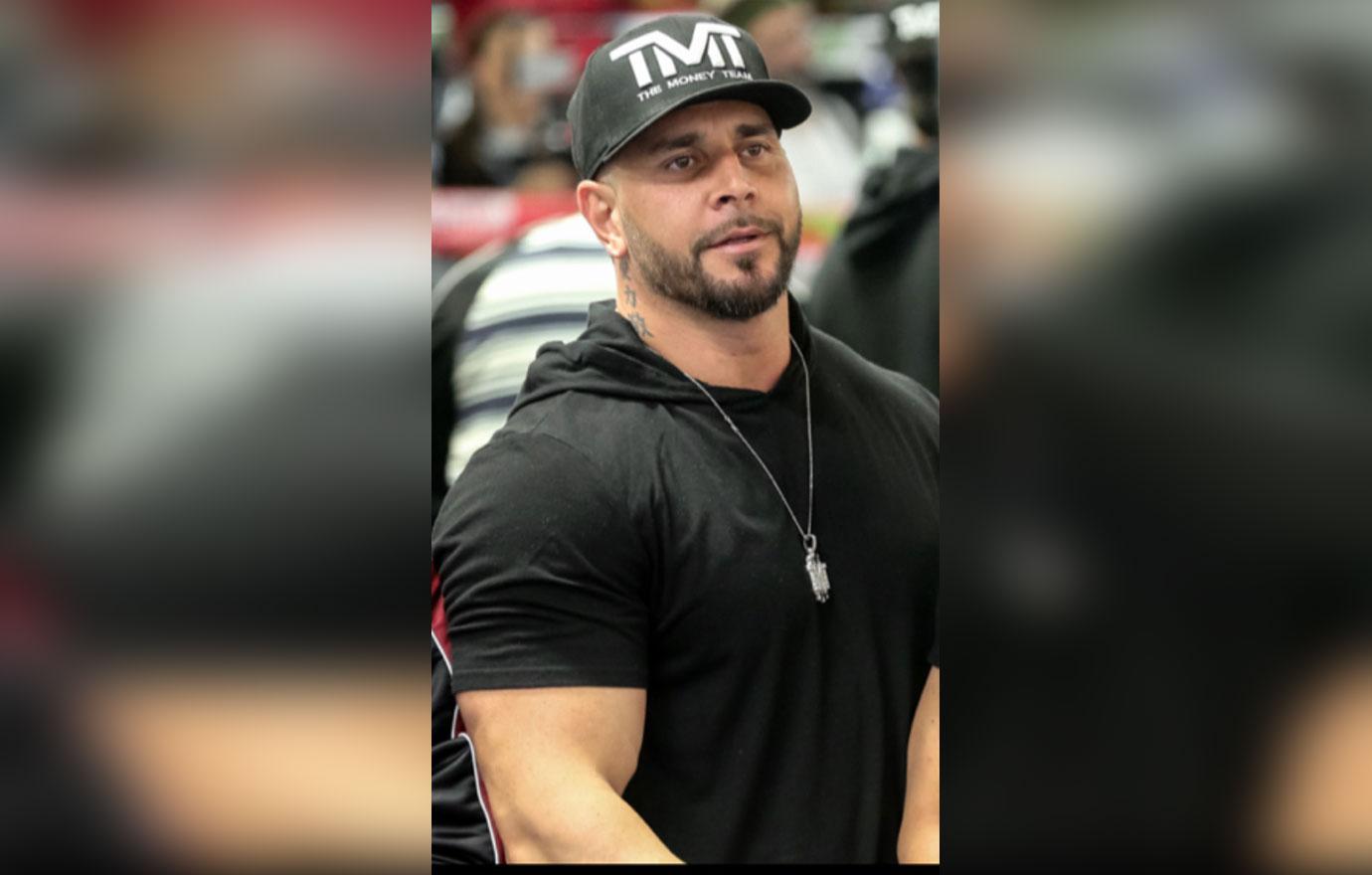 Article continues below advertisement
"When I first started working for Floyd, I literally got a call when I was in bed, saying that Floyd needed extra guys out in Miami," Greg told us. "And I literally hopped out of bed, and I'm speaking to the assistant, and she's telling me, 'Yeah, I have a flight for you in two hours. Can you make it here?' And I said, 'Absolutely.' So at the beginning, it was a little bit of an adjustment to explain to my lady, 'Hey, I gotta go to Miami right now.' We're like in bed. She doesn't even have the chance to wake up and register what's going on, and next thing you know, I'm packed up, out the door and headed to Miami."
Last-minute calls simply come with the territory, as do first-class flights – "always," says Greg, "always first class with Floyd."
"This is definitely not a job for everybody, but it has provided us with a lot better of a life financially, of course, and opportunity wise as well," he said. "I can help [my lady] out better with anything she chooses to do. It's been a blessing, to be honest, a blessing all around. Floyd takes care of me really well."
Article continues below advertisement
When we asked whether he was on call all the time, Greg laughed and replied, "Every minute of every hour of every day. 365, 24/7."
"There's nothing set, as in, it's not contractual," he added, "but Floyd's a very hands-on guy. He does all his own banking, his own paying, his own finances. I know of a lot of security for other celebrities, and they have more of a schedule; they work through a company. But with Floyd, it's a lot more direct, a lot more organic. Of course, he has a team behind him, but that's why it's more 24/7 on call. It's less of a boss-employee thing. It's more of a friendship-family-brotherhood-type thing. It makes it a lot easier to do what you do in terms of knowing what the risks are in such a job when things do get real. You're protecting your friend, your brother, your family, as opposed to, 'I'm just protecting this client.' It's never been like that with him, but we have such a tight relationship now. Even if I didn't work for him, I'd have his back."
And he means that. In 2018, Greg took a bullet for the athlete after their caravan of two SUVs and one sprinter van was targeted in a drive-by shooting in Atlanta, Georgia. Police never caught the perpetrators.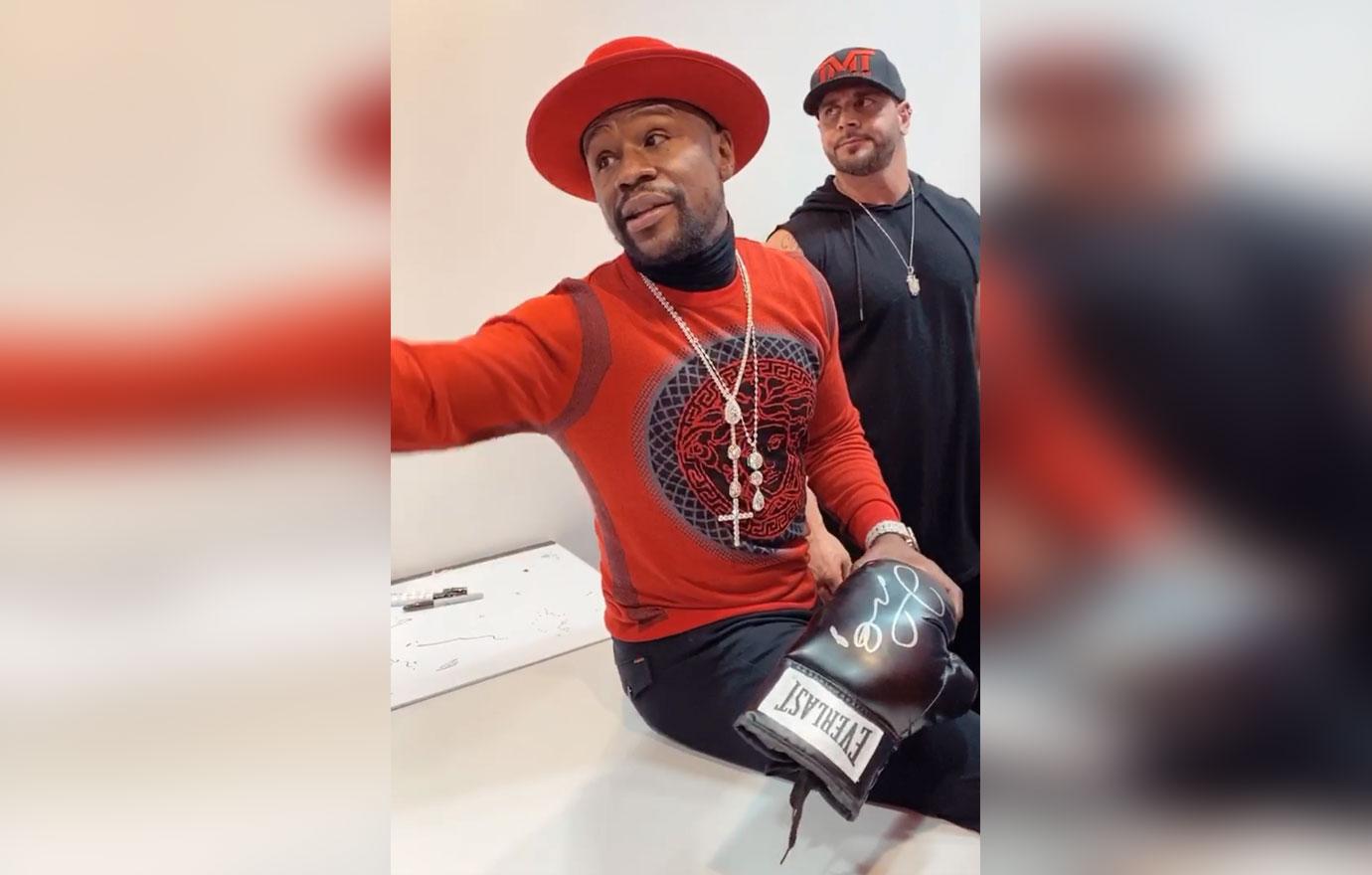 Article continues below advertisement
Following Floyd's appearance at Medusa Restaurant & Lounge, he and his team got into their cars and drove back to their hotel, the InterContinental in Buckhead.
Greg was in the last car – the sprinter van – while Floyd was in one of the SUVs up front. Right as they pulled up to the hotel, a vehicle across the street opened fire on the van. Greg was sitting in the backseat on the driver's side.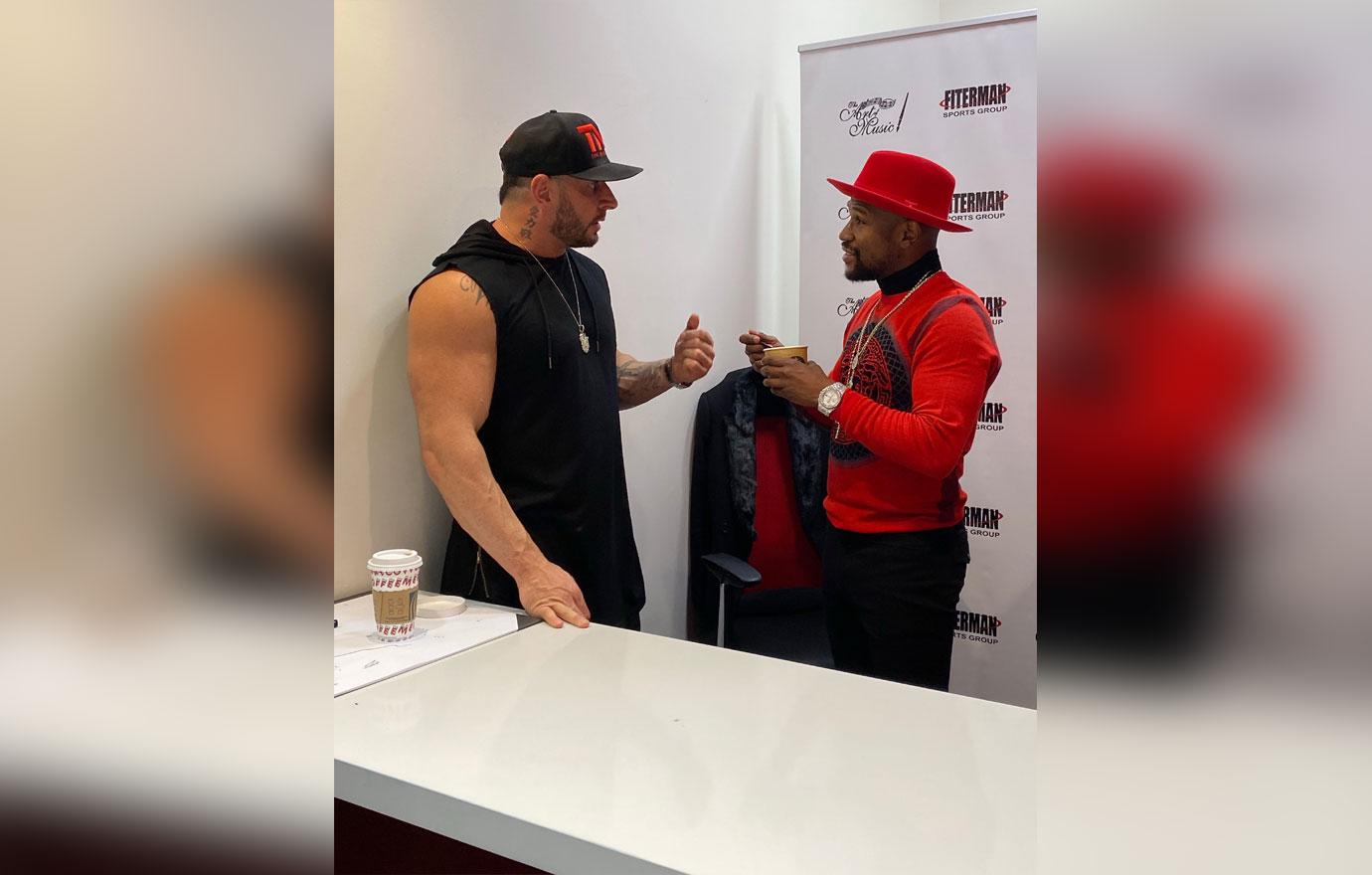 Article continues below advertisement
"It was a complete ambush," he told us. "As we're pulling into our valet, the first thing I heard was just a massive, massive, massive sound. It sounded like a car accident without the thump or the base noise. Like someone taking a baseball bat and hitting your car as hard as they can, but even louder than that. Between the first bullet and the second bullet was probably a fraction of a second, but it felt like I had so much time in my head to think about what was happening. I had a few thoughts running, like, 'What was that? A baseball bat? Did someone throw a rock at the car?' And it was a bullet. And then I heard the next one piercing through. At that point, I realized what was going on, so I got down. And as I got down, I got hit in the leg."
Of the dozen shots that were fired off in a matter of seconds, six bullets hit the sprinter van, one of which struck Greg. He was shot in the lower leg, he said, right in between where an artery splits into two. Had his artery been hit, Greg was told he would've likely bled out and died within minutes. The shooter vehicle drove off and was not seen again. To this day, he does not know who it was or what their motive could've been.
"But I didn't really feel it. It kind of felt like someone flicked my leg," Greg said of the experience. "I didn't really have what felt like adrenaline at all. I was kind of calm. As soon as I got hit, it was like a blanket of calm came over me that I had never felt before. It was weird, almost like a state of zen. People say I was in shock, but I don't think I was in shock at all. I was super calm. I was like, 'Guys, don't worry about it.' I had a hole in my leg at this point. I was bleeding pretty good."
Article continues below advertisement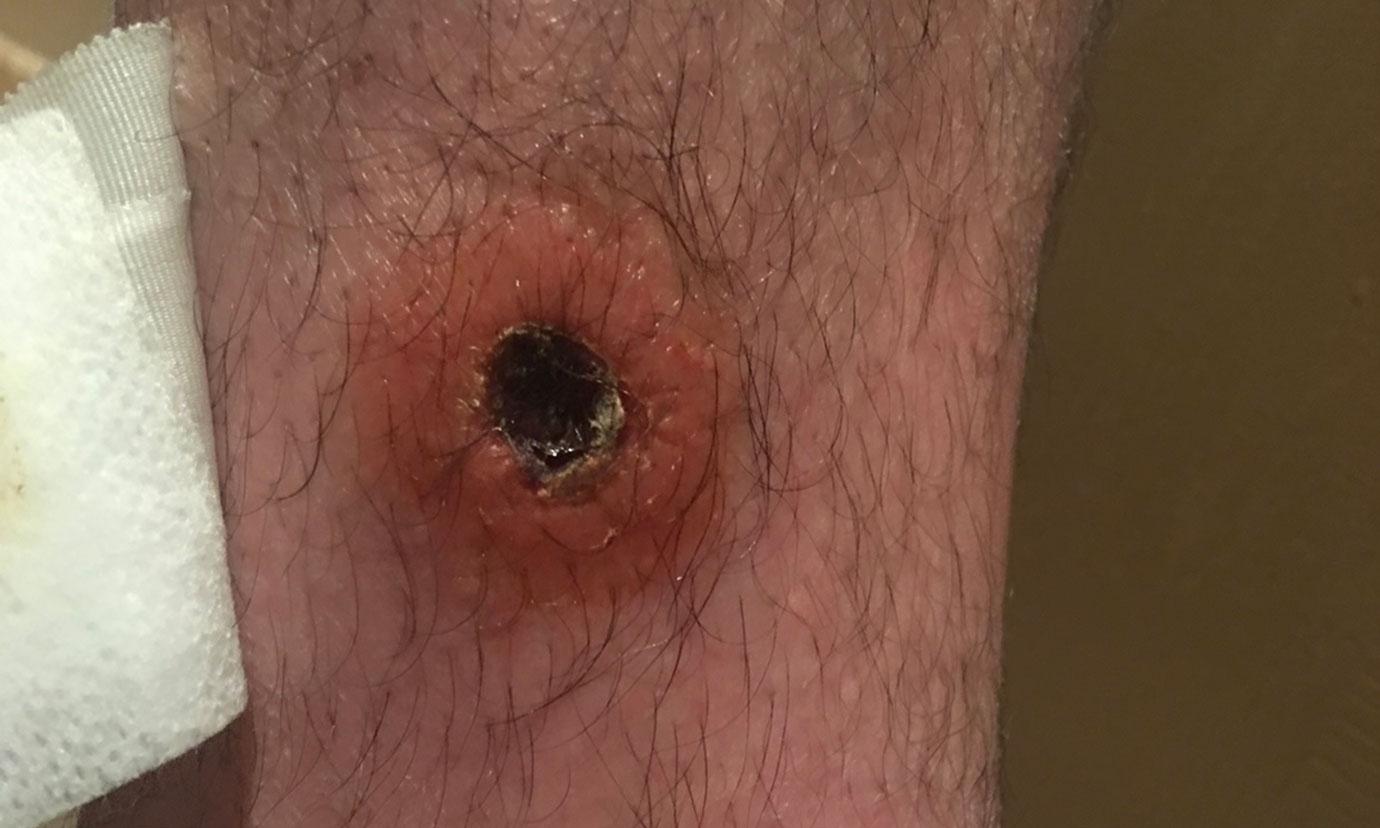 Greg was at Grady Hospital 20 minutes later. "I told them it wasn't my day and that I wasn't going nowhere," he recalled telling the staff upon arrival, with a T-shirt wrapped around his leg and his finger plugging the hole where the bullet entered.
"I remember joking, saying the T-shirt hurt more than the bullet," he laughed. "I remember saying, 'How's your night going? I'm pretty sure better than mine!'"
Article continues below advertisement
Greg said he didn't experience much pain until about 30 minutes after arriving at the hospital, but when he did, his leg "felt like it had been in a meat grinder."
Doctors took X-rays and determined he did not need surgery. He was then instructed to "keep it clean, keep gauze over it and let it heal from the inside out."
"Floyd called me, asking me if I was OK," Greg recalled. "He said, 'Greg, I heard you got hit! You OK? I'm coming to the hospital. Tell me where you guys are at. I'm coming there!' I said, 'Don't come here, Floyd. Just do your thing. Like, I don't know who else is following us at this point. I don't know what the situation is.' I didn't need him to be there; I needed him to be safe."
Greg was handed crutches and discharged two hours after arriving at the hospital. He was on a plane an hour after that.
"I was kinda trying to hide it from everyone at the airport," he told us. "I couldn't really be like, 'Hey, I got shot five hours ago and might bleed out!'"
Aside from looking the part – Greg stands tall at 6'1 and weighs a solid 250 lbs – he also feels he has the temperament that allows bodyguards to be good at what they do, which Greg feels is often misunderstood.
"You have to know how to move, you have to be smart, you have to deescalate situations," he explained. "The most important part of a bodyguard's job, in my eyes, is the ability to deescalate a situation, and that's through your words and your actions and your demeanor. It's not about what people might think the cliché is – the big, scary guy walking around and pushing everyone. If I'm a celebrity, I want someone who has the best negotiating skills. If you can tell a guy, 'Hey, it's not worth it, let's be cordial, we didn't mean that,' or even apologize when it's time to apologize or be firm when it's time to be firm, you'll experience fewer problems."
Article continues below advertisement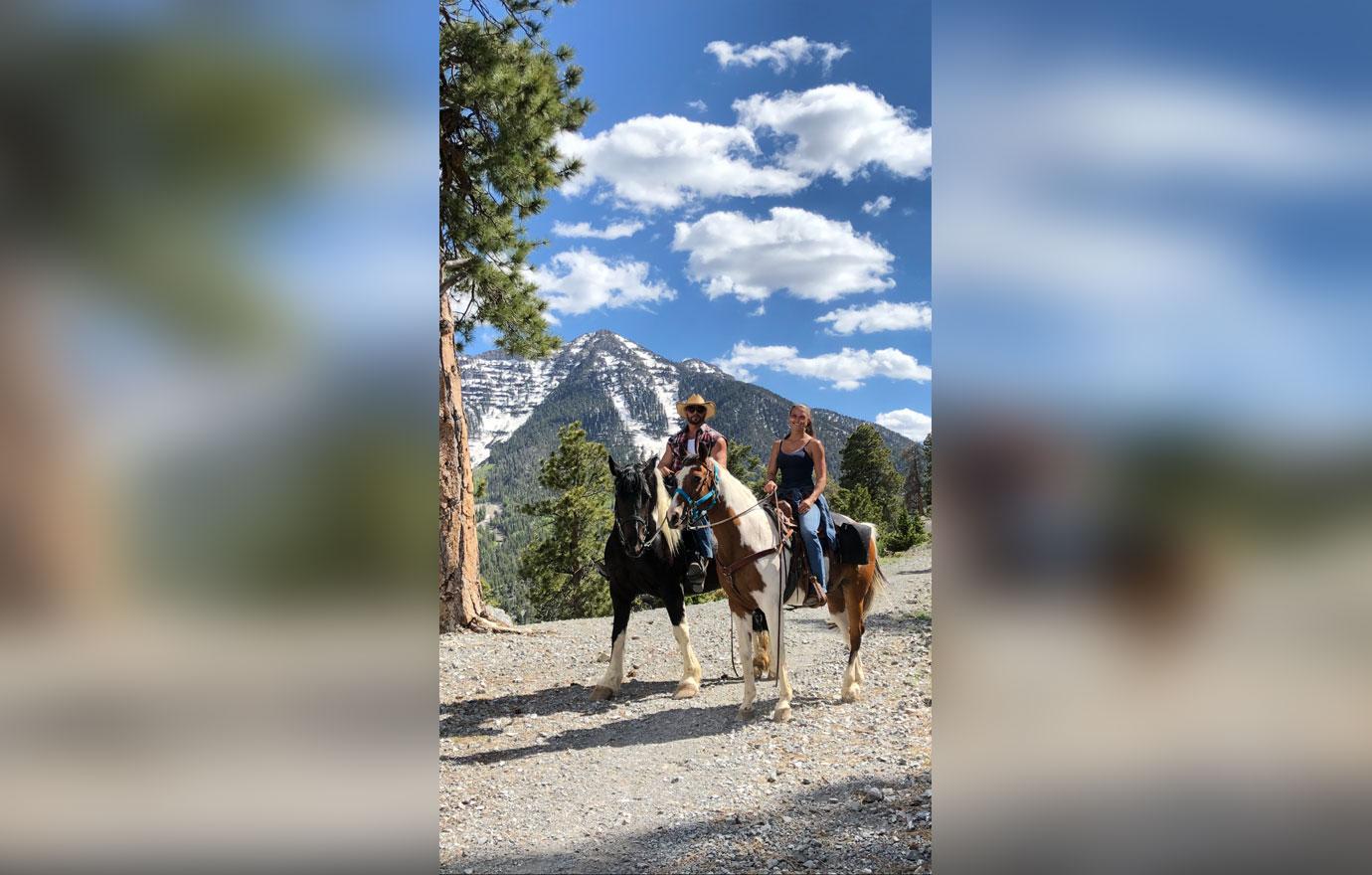 When we asked whether Floyd's love of flaunting expensive jewelry and flashing stacks of cash on the internet ever stressed Greg out (given that he's Floyd's protector), he immediately said, "Never. Not at all. I never question what he wants to do. That's who he is, and I got his back 100 percent. I believe that everybody should do the things that they wanna do."
"Throughout his career, Floyd chose the villain role," he added. "But at the end of the day, whether people wanna see him win or see him get beat, they pay."
Indeed they do. Floyd is reportedly worth an estimated $450 million, which prompted us to ask Greg about the most amount of money he'd ever witnessed Floyd spend at once.
"I'm honestly not sure. He just buys whatever he wants," Greg said. "I've seen him buy houses, I've seen him buy planes, I've seen him buy cars. It's like nothing to him."
Article continues below advertisement
But behind the persona of the villainous, money-flinging boxer many know and love to hate is who Greg describes as "one of the most loyal people I've ever met. In all eight years, Floyd has never talked down to me, he's never said no to me and he's never had an issue with anything I've ever had to do. If I go, 'Hey, Floyd, I need to see my family in Canada,' he says, 'OK, what days? No problem. I'll see you later.'"
In addition to keeping Greg well-paid, Floyd's also supportive of his real-estate venture, Simply Vegas Real Estate.
"I love helping people find their dream homes. I've always had a passion for real estate," he told us. "I own multiple homes in Las Vegas. I'm also a landlord out here, and I have a ranch with a couple of horses. When I'm with Floyd, I'm in the limelight. But when I'm not with Floyd, it's all outdoor activities for me and my lady."