Flavor Flav's Domestic Battery Charge Dismissed After Reaching Plea Deal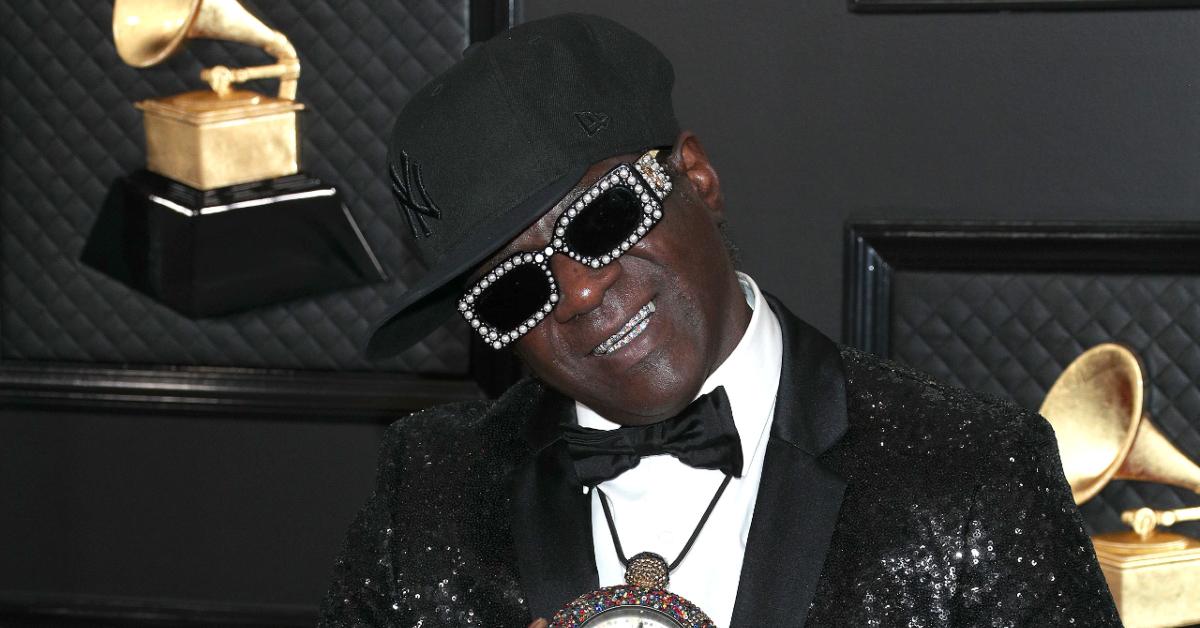 Flavor Flav's domestic battery charge was dropped by the court after he reached a plea deal with Vegas prosecutors.
According to reports, the legendary musician agreed to plead no contest and pay $640 in fines.
Article continues below advertisement
The rapper's attorneys, David Chesnoff and Richard Schonfeld, issued a statement to confirm the news.
"Today the domestic violence charge against Mr. William Drayton, p/k/a Flavor Flav, was dismissed," the statement read. "Mr. Drayton acknowledged the non-violent act of grabbing a phone during the incident in question, a misdemeanor, and the case was closed by the Court."
On Oct.5, 2021, the Strange Love star was arrested on a misdemeanor domestic battery charge after he allegedly poked and grabbed a female member of his household. He was booked into Henderson Detention Center but released on a $3,000 bond.
Article continues below advertisement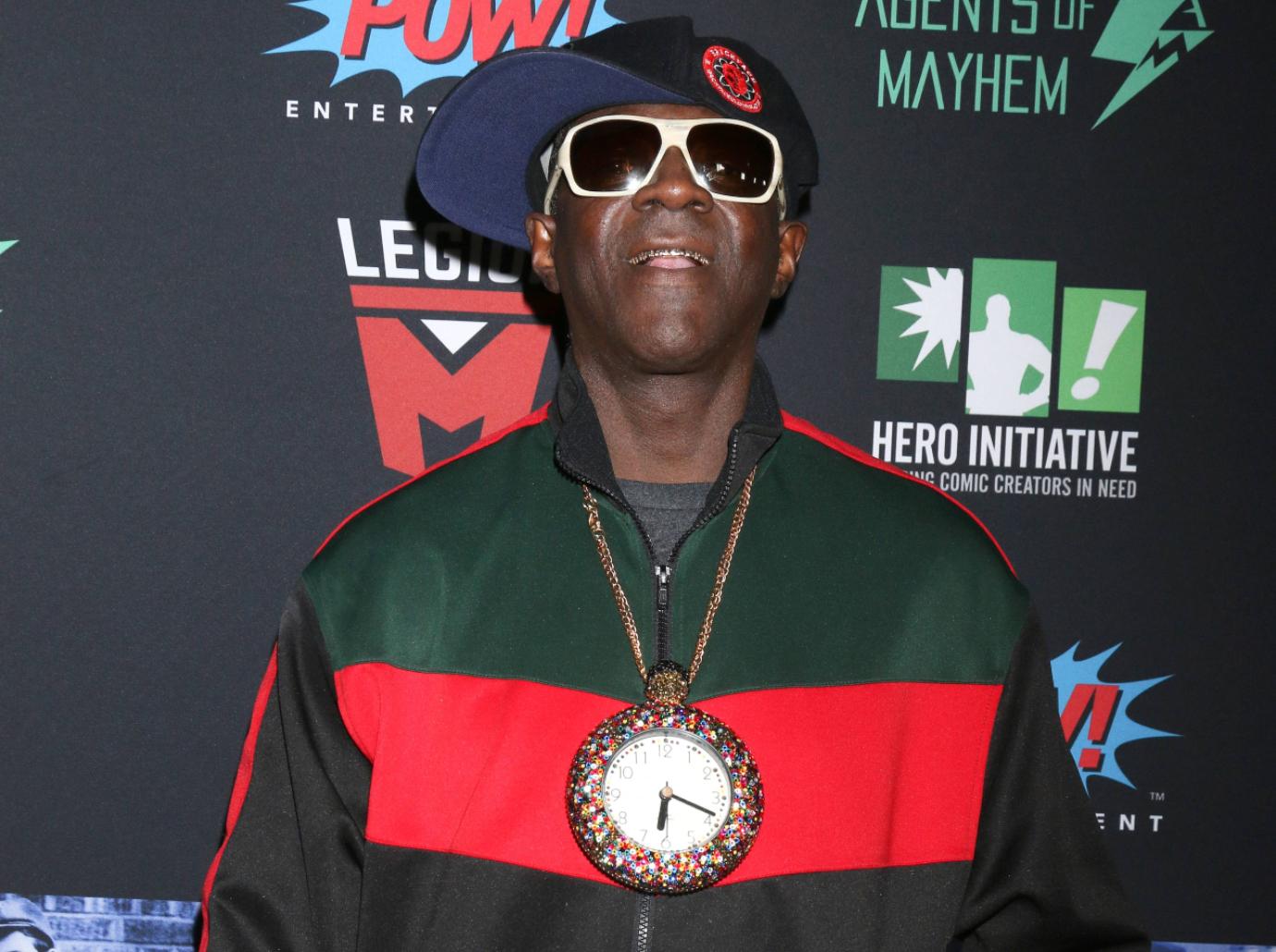 Following the dismissal of the charge, Flav, whose real name is William Joanathan Drayton Jr., and his family expressed their gratitude for everyone who had believed in him.
"Mr. Drayton and his family are grateful to being an amicable close to this matter and appreciate everyone's support as he continues his one-year journey of sobriety," his lawyers stated.
Article continues below advertisement
The reality star was accused of getting into a scuffle with an unidentified female victim related to him by blood, marriage, or a domestic relationship.
Henderson Sr. Assistant City Attorney Marc Schifalacqua claimed, "[Drayton] did poke his finger on [her] nose and /or face and/ or did grab her and /or did throw her down and/or did grab a phone out of her hand."
Flav's lawyer argued, "In alleged domestic violence cases, as in all court cases, there are two sides to the story, and we look forward to explaining our side in a courtroom."
Article continues below advertisement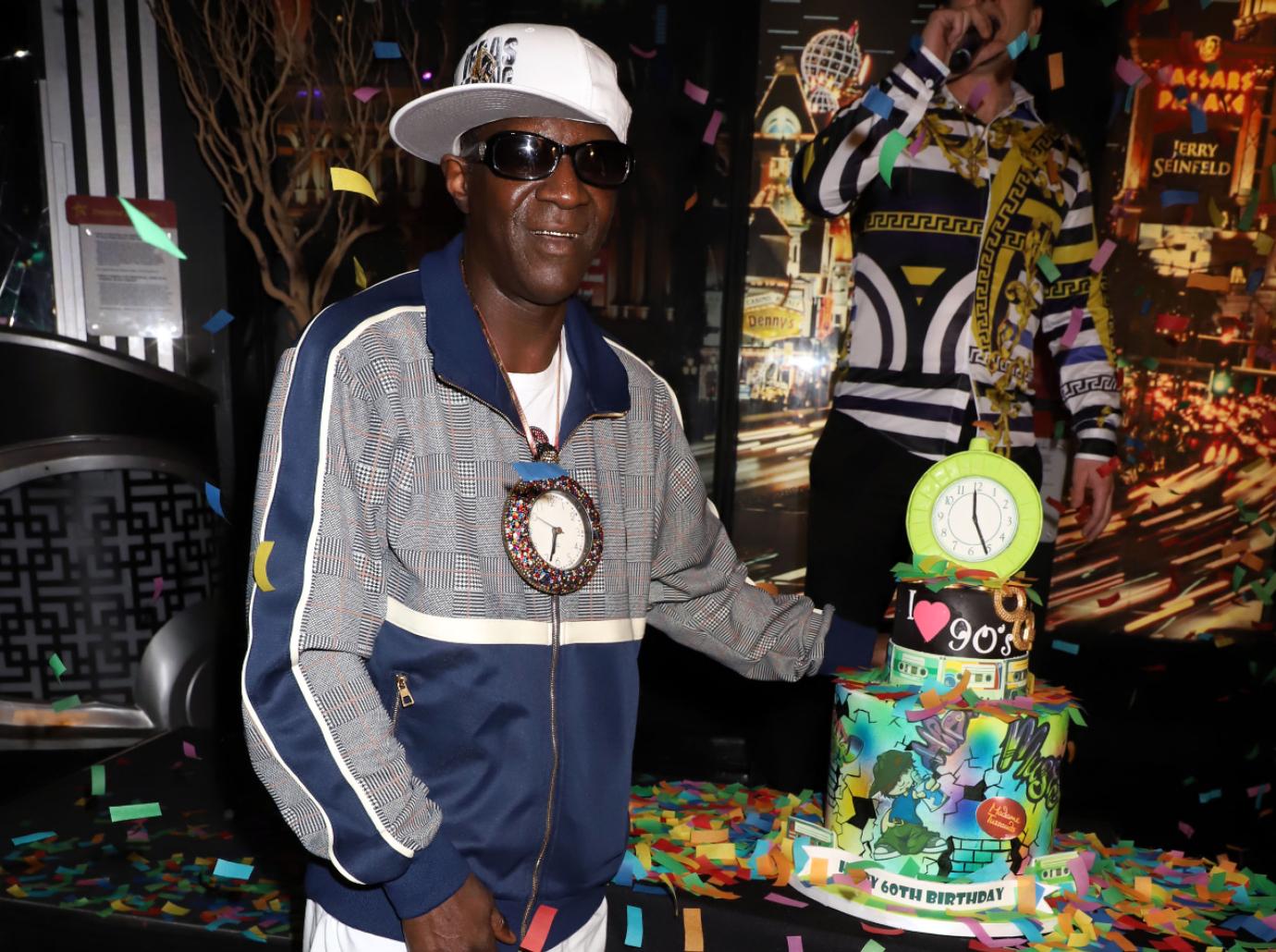 Prior to his arrest, the Public Enemy hype man had just celebrated his "official one-year mark of no alcohol, along with 15 months of no cigarettes and 13 years of no hard drugs," his spokesperson said.
Flav posted before and after sobriety pictures of himself with the caption, "1 year up,,,lotz more to go,,, next year I pray my whole family will be walkin the same path I am,,,."
Article continues below advertisement
Last month, the rapper was spotted hanging out with Hollywood's new lovebirds Kim Kardashian and Pete Davidson for the Saturday Night Live star's 28th birthday.