Emmett Till Protesters STORM Senior Living Facility In Search For Woman Accused Of Ordering Lynch Mob On 14-Year-Old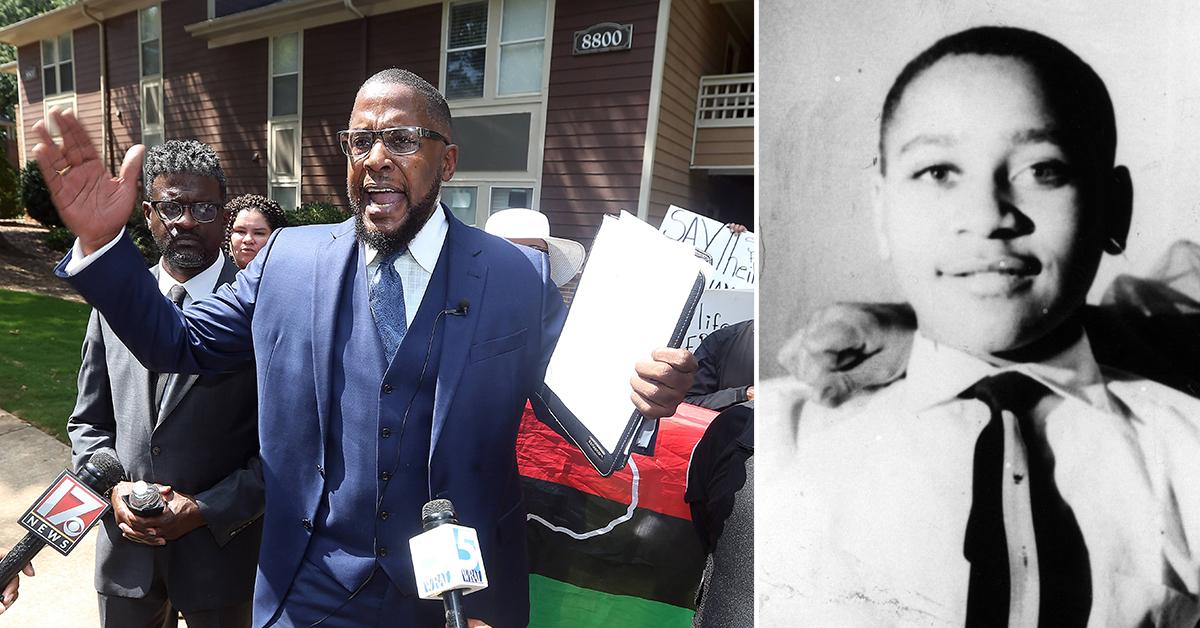 Emmett Till protesters are hunting for Carolyn Bryant Donham, the woman accused of ordering a lynch mob on the 14-year-old in 1955 and evading an arrest warrant for his murder. RadarOnline.com has learned that a senior living facility in Raleigh, North Carolina, was put on lockdown after a group stormed the building on Wednesday in search of Donham, who is in her eighties.
Protesters descended on the scene, going room to room looking for her after the unserved arrest warrant was uncovered in a Mississippi basement nearly seven decades after Till's violent slaying.
Article continues below advertisement
Donham accused the Black teen of whistling at her in a grocery store. One week later, Till was abducted, violently beaten, tortured, and fatally shot. The mob dumped his body into the Tallahatchie River, where it was discovered swollen and mutilated days later. Till's brutal injuries were exposed during his open-casket funeral and it outraged the nation.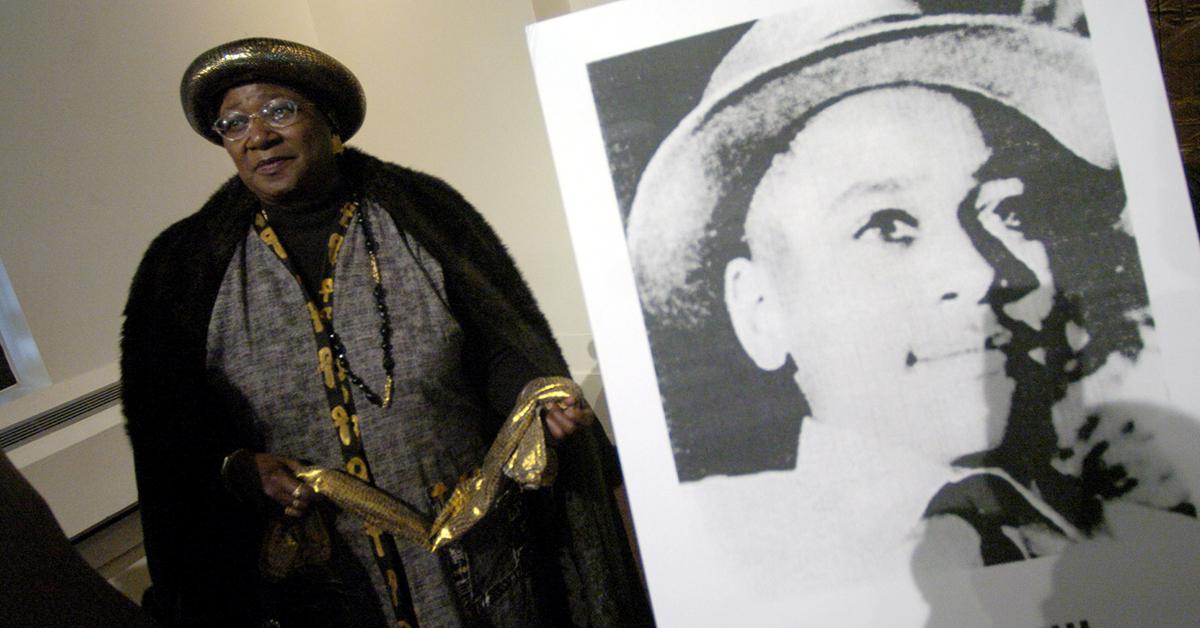 Article continues below advertisement
Donham's husband, Roy Bryant, and her half-brother, JW Milam, were arrested for Till's murder but were later acquitted. Despite later admitting guilt, the pair couldn't be prosecuted due to double jeopardy.
The elderly woman's unserved arrest warrant reignited anger, with many demanding she pays for the hate crime.
Wednesday's protest was led by Malik Shabazz, Lead Counsel for the Black Lawyers for Justice. He and several others stormed the senior living facility, running down the hallway and questioning the elderly people that stay there.
"We on the move. We don't know how they're hiding this white woman down here, they're hiding Carolyn Bryant Donham," Shabazz said on Facebook Live. "They're calling the police, but we're on the move. We know she's in here."
Article continues below advertisement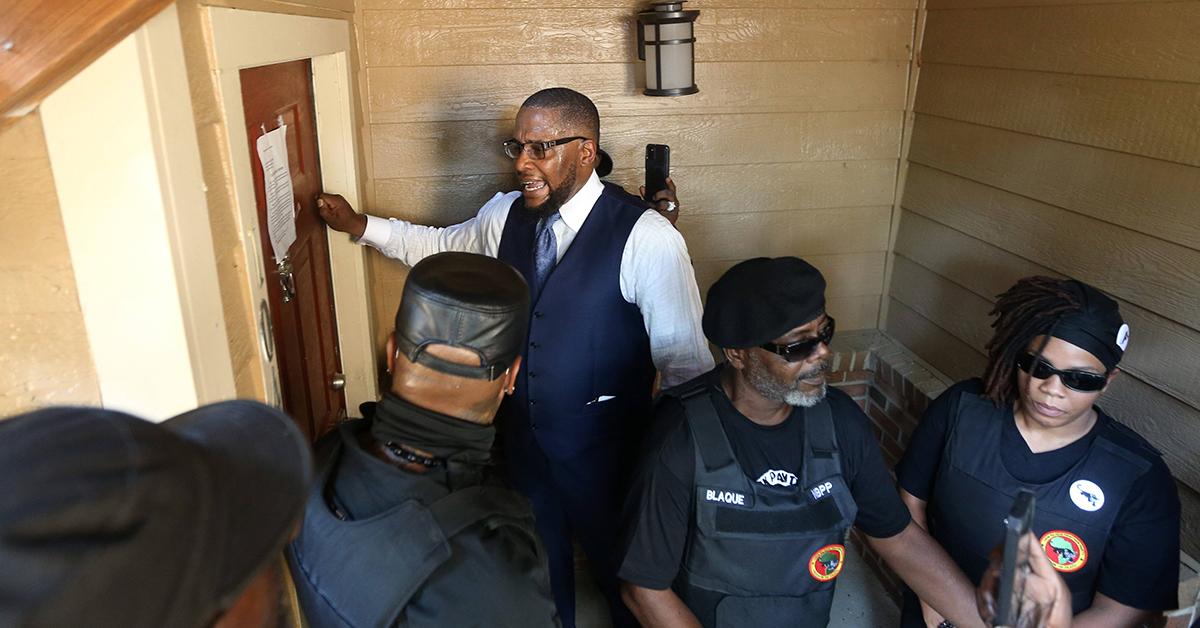 RadarOnline.com can confirm the Raleigh police responded to the senior living facility, but the protesters were already gone. A video showed the group leaving the residence chanting, "No justice, no peace" and "Black power" as they made their way out of the building.
They are still searching for Donham.
Article continues below advertisement
"You cannot ignore this," Till's cousin, Priscilla Sterling said, according to WRAL. "If this is what's needed to do for us to change our mindset, our behaviors and attitudes in the society, then this will do it. This will do it. Execute the warrant."
Others agree.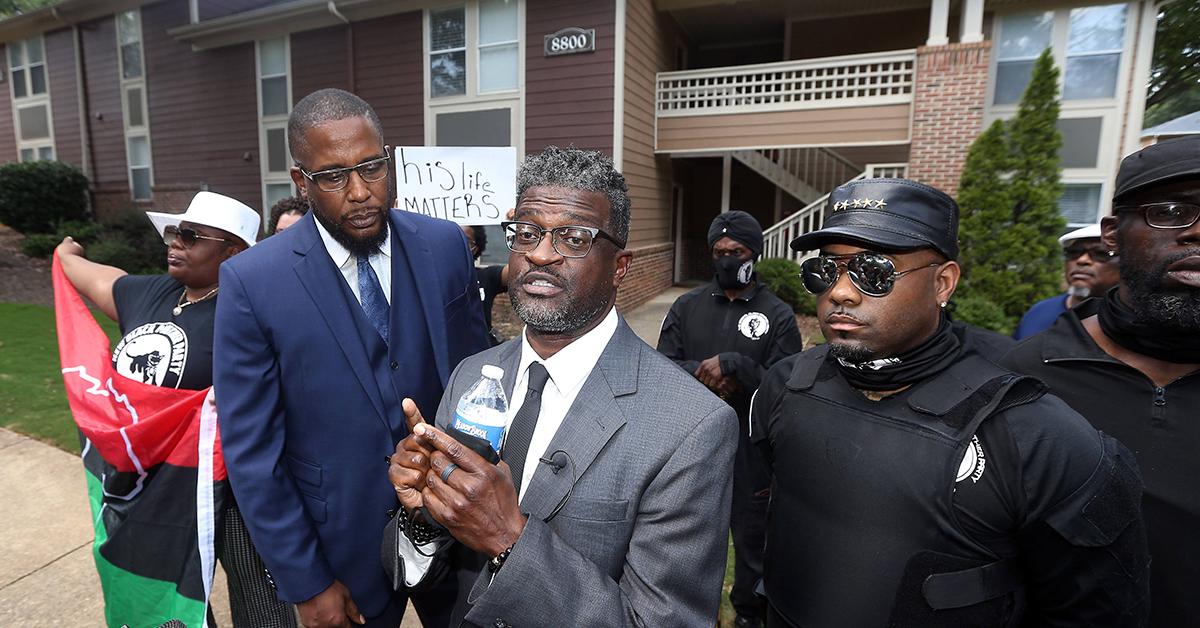 Article continues below advertisement
"I do understand that Ms. Bryant is in her mid-to-late-80s, but understandably, this is a crime she committed when she was 22. Sixty years later, it's time for her to be held accountable," one of the protesters told local news.
However, Donham's relatives claim she's innocent.
Her daughter-in-law, Marsha Bryant, alleged Donham "had nothing to do with it" and was "appalled" by Till's killing.
"They think she should die or go to jail forever. They think what happened to Emmett Till should happen to her," Marsha told the Clarion Ledger.