Exclusive
Investigation Unmasks Elon Musk's Sex Pest Accuser As A Conspiracy Peddler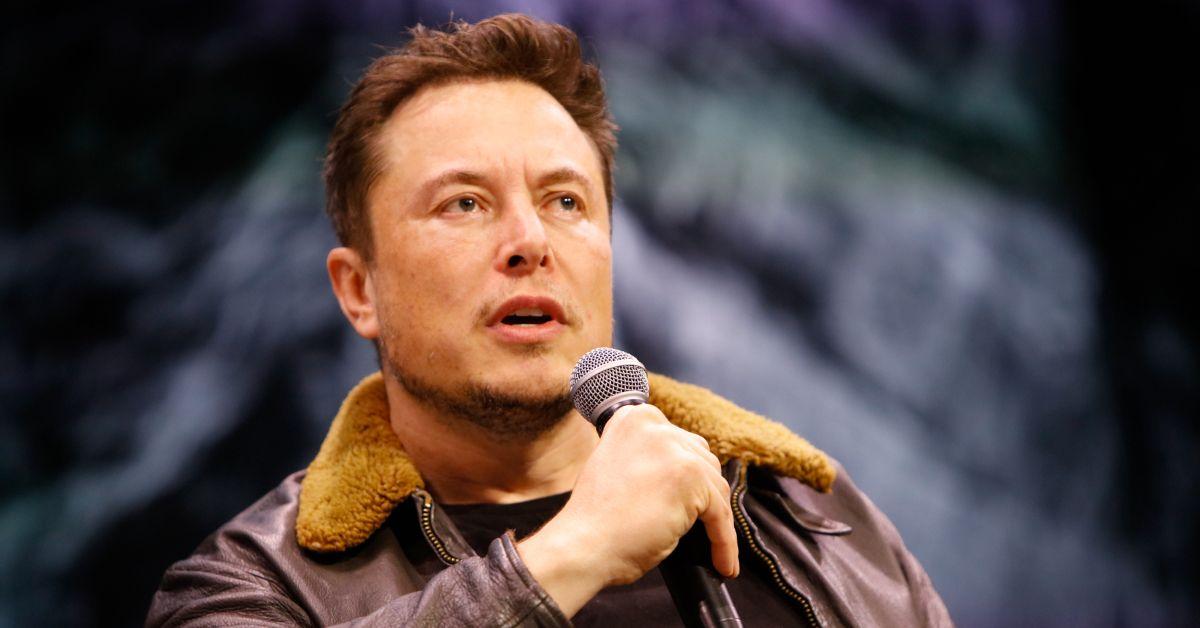 A new investigation into the bizarre lawsuit filed against billionaire Elon Musk has raised questions about the veracity of his accuser. The probe into the case has revealed that the woman who claims Musk is a sex pest is a serial litigator who has lodged a string of lawsuits and made bizarre, unproven claims about cyber-hacking conspiracies.
Article continues below advertisement
Public records have uncovered the real identity of the woman who uses several names and claims the Tesla and Space X tycoon sexually assaulted her and then failed to protect her from a mystery 'the 'super high-tech stalker/hacker'. RadarOnline.com has chosen not to reveal her identity.
The woman, who is identified only as Jane Doe in the suit against Musk, has launched several claims against a range of individuals and organizations in the past two years, many of whom were former landlords, Hollywood private eye Paul Barresi has unearthed.
Article continues below advertisement
A delve into her past has also discovered she has a penchant for litigation. When Barresi contacted her to discuss the lawsuit, she answered: "Which one. I've filed a lot of them!"
One complaint made against a property developer, was dismissed in January 2020, according to Barresi who shared his findings exclusively with RadarOnline.com.
Article continues below advertisement
During the same year she launched a lawsuit against a former landlord using the services of Mybedbuglawyer, whose slogan is 'when the bugs start biting, we start fighting'. That case was dismissed in the superior court of California in June 2020.
Two months later she filed a suit against another landlord and the company that managed the property she was living in at the time. Many of the bizarre allegations contained in that case – which is still active - are also contained in the suit filed against Musk. All her lawsuits, except the one filed against Musk, have been registered under her real name. To protect her identity as a sexual abuse complainant, we have chosen to withhold the names of the defendants in each case.
Article continues below advertisement
One of Doe's central allegations is that she has been the victim of a stalker who is also an expert computer hacker. The mystery cybercrook is supposedly an enemy of Musk and has been waging a high-tech vendetta against her because of her claimed relationship with the mogul.
In the two active lawsuits Doe argues she is owed compensation from the defendants in part because they failed to protect her from the cybercrook's vendetta. She explains that she is representing herself, as she claims that the stalker – who she knows but declines to name – hacks into the email and phone systems of lawyers she approaches and sabotages her messages.
Article continues below advertisement
In her active case against her former landlord, she alleges that her home was frequently burglarized, her personal property vandalized, and her computer and phone hacked. She claims someone tried to murder her by gas poisoning and by putting poison in her food. She says her car was vandalized and she was harassed and stalked by neighbors. She alleges that she made complaints to the police and the defendant, but rather than address the issues and protect her, she was evicted.
She also filed a motion for a special court order requesting 'computer hacking crime forensic investigation experts' to examine her hard drives and cell phones to identify 'one stalker/hacker and remove him away from Plaintiff ASAP'.
Article continues below advertisement
In a sprawling deposition she asks for notes of hearings to be handwritten and says that in previous complaints she's made the hacker has broken into court computers, court reporter's computers and judge's computer to alter statements and details. She claims the cybercriminal also hacked an FBI site and deleted a report she'd filed and blocked her from filing an online crime report on the LAPD website. "This hacker has been stalking Plaintiff tightly," she stated.
Her request for at least two forensic IT experts to work together in the investigation was denied in October last year, two months after Musk was issued a summons notifying him of Doe's suit against him, which was handed to an official at his home near the Space X launch site in Brownsville, Texas.
Article continues below advertisement
In that suit, Jane Doe alleges intentional infliction of emotional distress, sexual assault and abuse, intentional tort and interference with exercise of civil rights. In documents filed with the Superior Court of the State of California for the County of Los Angeles Doe claims she had a long running intimate relationship with Musk.
The deposition claims: "Defendant's (Musk) love affair with Plaintiff (Doe) has cause Plaintiff over ten years life disaster and misery till this day. Plaintiff's love, support and protection to Defendant and his famous SpaceX and Tesla business has caused this bizarre stalker/hacker suspect's over ten years severe crime revenge with large anger to till this day [sic]."
Article continues below advertisement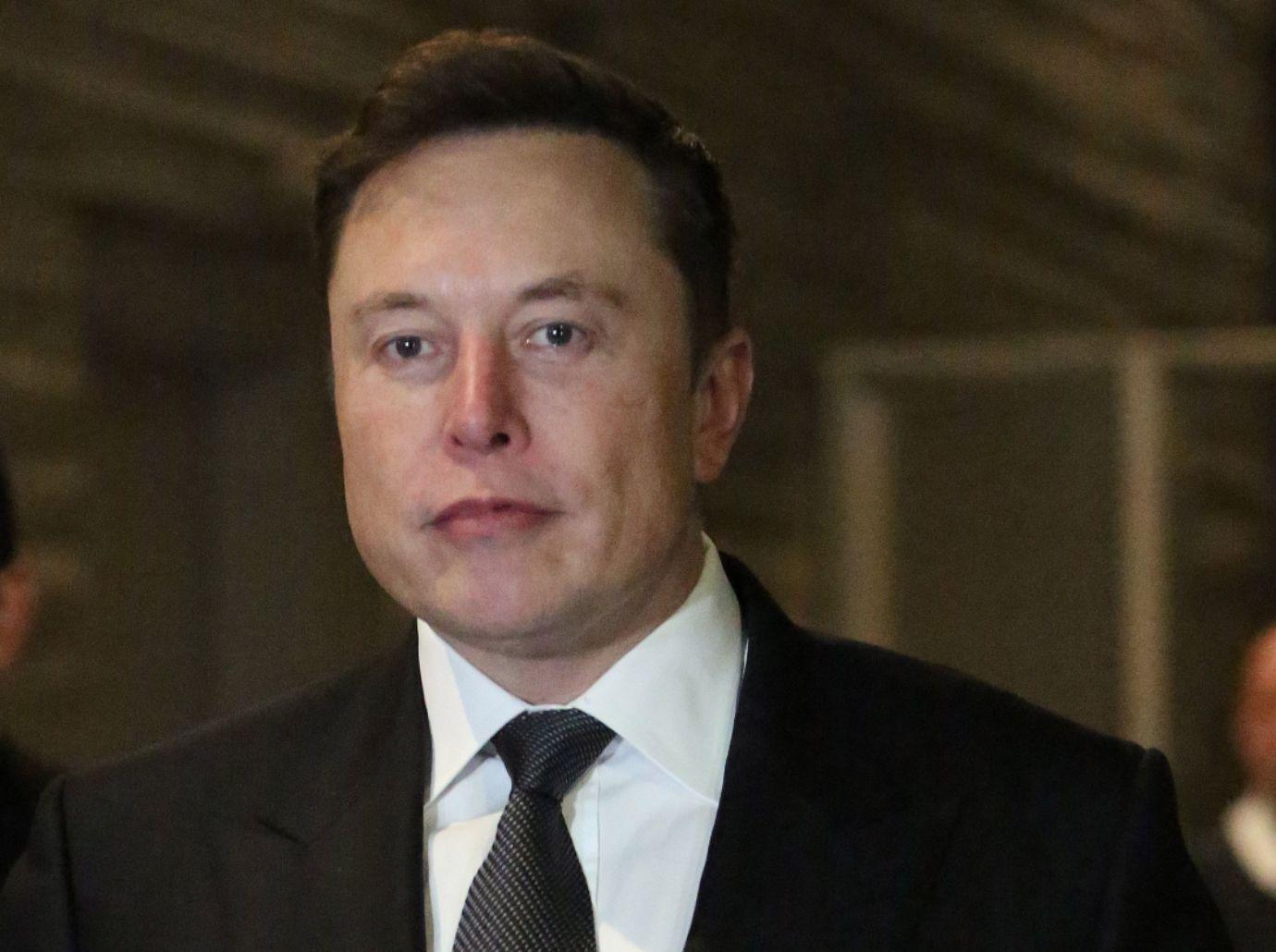 Article continues below advertisement
In a narrative that could have been cribbed from a Hollywood movie, the suit goes on to claim that Doe became the victim of the arch-cyber saboteur after she fell in love with Musk, gave him valuable advice about his business dealings and defended him against enemies.
One claim for compensation is for eight pieces of furniture that Doe claims another suitor was storing for her at the time she embarked on the alleged relationship with Musk. When the love rival found out, he never gave her back her furniture.
Article continues below advertisement
Doe's testimony claims Musk never mentioned his wife and that he hung around her apartment in bare feet 'like a single free lonely man'.
"He hugged and kissed plaintiff. It also misled Plaintiff and made Plaintiff think that Defendant was going to marry her. It made Plaintiff fall in love deeply with Defendant and treated Defendant like her future husband and gave all her love to him [sic]," the suit alleges.
Article continues below advertisement
Although the claim gives no dates relating to the alleged relationship, Doe claims to have advised Musk on the IPO of Tesla, which happened in January 2010, and also claims to have offered him advice on avoiding Covid.
In the lawsuit, Doe claims that the hacker began a smear campaign against Musk after Tesla went public and that she mobilized her friends and neighbors to 'write reviews to support Defendant and criticise the suspect (hacker)' to save Musk's reputation. Her actions sparked the stalking and hacking campaign. At one stage she alleges that the hacker even compromised her Lexus car, causing the engine to blow up, three tires to wear out and the sat nav to send her in the wrong direction.
Article continues below advertisement
She also contends that the hacker manipulated the price of stocks she bought to devalue them and asks the court to investigate over ten laptops she has saved in an FBI lab and 'remove' the hacker from her life. She wants Musk to pay for the investigation which she says will protect 'millions' of Americans from 'a long-time stock price manipulation conspiracy'.
In addition, she claims poison has been put in her cooking oil, drinks and food while murderer have been hired to go to her home.
Article continues below advertisement
"Plaintiff's life is unsafe due to Defendant's love affair with her," she claims.
Many of the details of the claim focus on sprawling allegations about the mystery stalker. However, Doe also accuses Musk of sexual assault, deception, and economic harm. She claims he forced her to perform oral sex on him, which left her traumatized and in emotional distress. She claims he deceived her by saying he would divorce his wife and marry her and that one day, when he thought she might be pregnant, he fought with her 'aggressively like fighting an enemy in war'.
Barresi discovered Doe's true identity by tracing the Pasadena address she used on the Musk claim. It proved to be the home of another wealthy Californian man, Kenneth Hemming.
Article continues below advertisement
Hemming's family confirmed that Kenneth met Doe through the website millionairematch.
In another twist to the story, Hemming died on October 14, 2021, just days after Barresi said he approached Doe. Hemming's family told Barresi that when they told Doe Kenneth was dead, she asked if he'd been poisoned.
Barresi, who works for many high-profile Hollywood clients, believes that his legal diligence will help courts make a more informed decision on the Doe vs Musk case and has provided details of his findings to Musk's legal team.
Article continues below advertisement
He said: "Many allegations of harassment and assault levelled against rich, famous, powerful men are legitimate. However, having prevented many such men from becoming the target of faked allegations over the past 30 years, I can say with absolute certainty that there are equally as many women in the business of taking a man of means for everything he's worth, knowing that often, he will settle out of court because a public scandal, true or not, will damage his career, livelihood and reputation."