Exclusive Details
Ellen DeGeneres Spotted For First Time Since Anne Heche's Near-Fatal Crash, Confirms Radar's Story — She Hasn't Contacted Injured Ex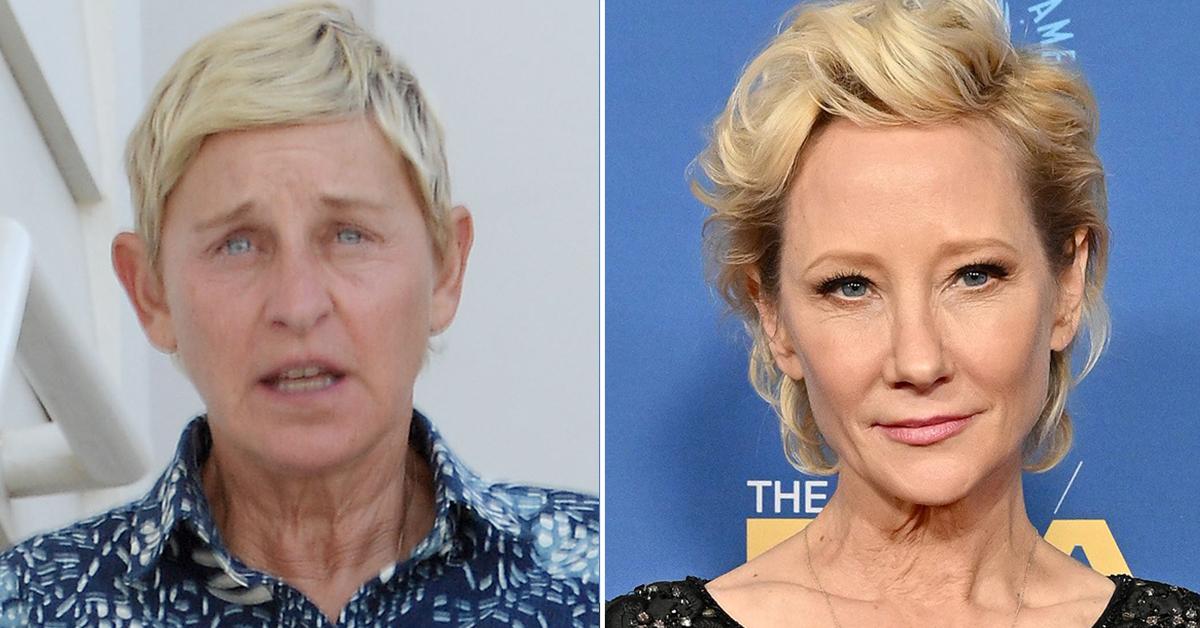 Ellen DeGeneres was seen for the first time since her ex-girlfriend Anne Heche's near-fatal car crash that left her in "extreme critical care" and in a coma.
Article continues below advertisement
Leaving a fancy restaurant in Santa Barbara, California, the retired talk show host confirmed RadarOnline.com's exclusive story — she has not reached out to her injured ex.
DeGeneres was photographed outside of famed Italian eatery Tre Lune on Monday just three days after her former lover was caught going nearly 90 MPH before plowing into a home, causing the property and her car to burst into flames.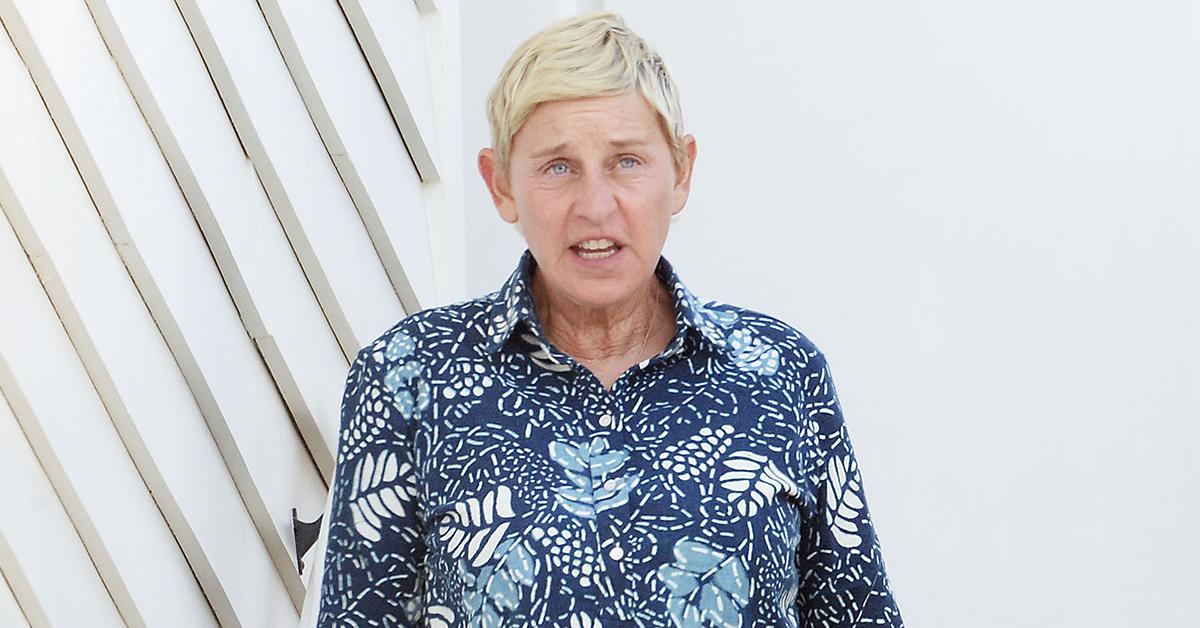 Article continues below advertisement
Wearing a navy polo shirt, the professional gabber paired her lunch look with a pair of striped blue shorts and sneakers. While leaving the restaurant, DeGeneres revealed what this website has already told you — she has not reached out to Heche or her team to offer support.
"We are not in touch with each other, so I would not know," DeGeneres told a reporter as she was exiting the food establishment when asked about Heche's condition.
However, she decided to use the opportunity to wish her ex — who she dated from 1997 to 2000 — a speedy recovery. "I don't want anyone to be hurt," she added.
Article continues below advertisement
"Ellen is aware of the horrible incident, she read about the news like everyone, but she has not made any attempt to reach out directly to Anne or members of her family," sources told RadarOnline.com on early Monday. "The pair haven't spoken in years, although Ellen wants nothing but the best for Anne."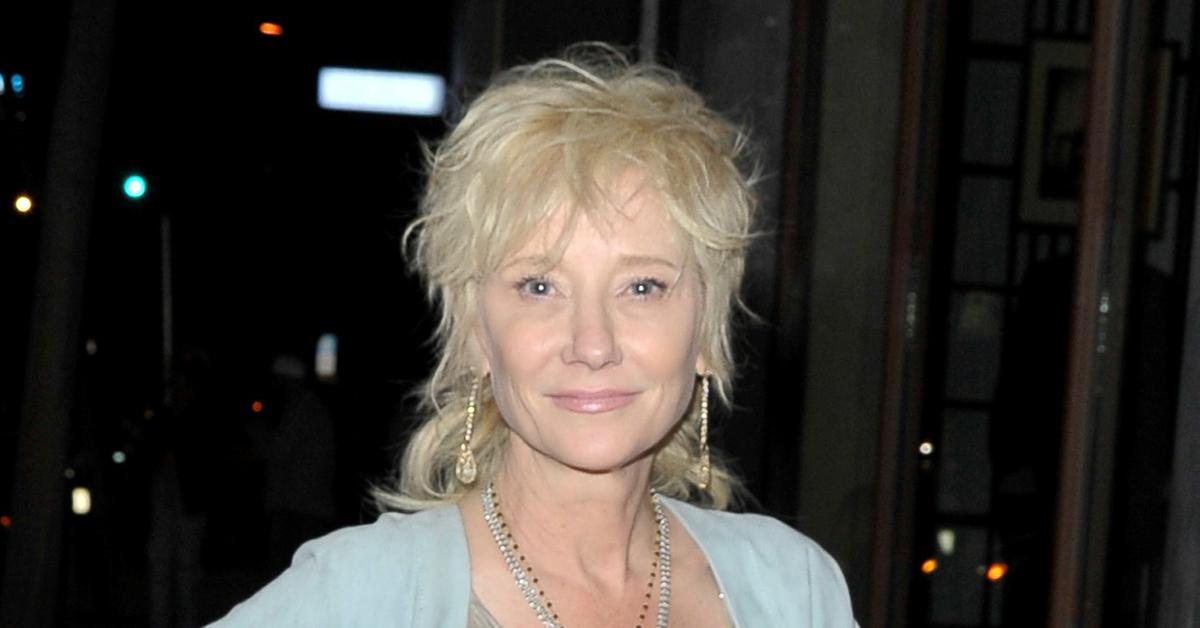 Article continues below advertisement
The Los Angeles Police Department wants Heche's blood to determine if she was under influence of alcohol and/or drugs when she smashed into the garage of an apartment complex only to drive off and crash into a nearby home.
New surveillance footage shows the Donnie Brasco actress speeding through an alley, narrowly missing an innocent pedestrian.
Heche could find herself charged with a misdemeanor DUI hit-and-run if she was under the influence at the time of the accident.
This isn't the first time she has acted up.
Article continues below advertisement
Following her breakup with DeGeneres, Heche was found babbling and wondering around Fresno.
She was hospitalized after she stumbled into a stranger's home.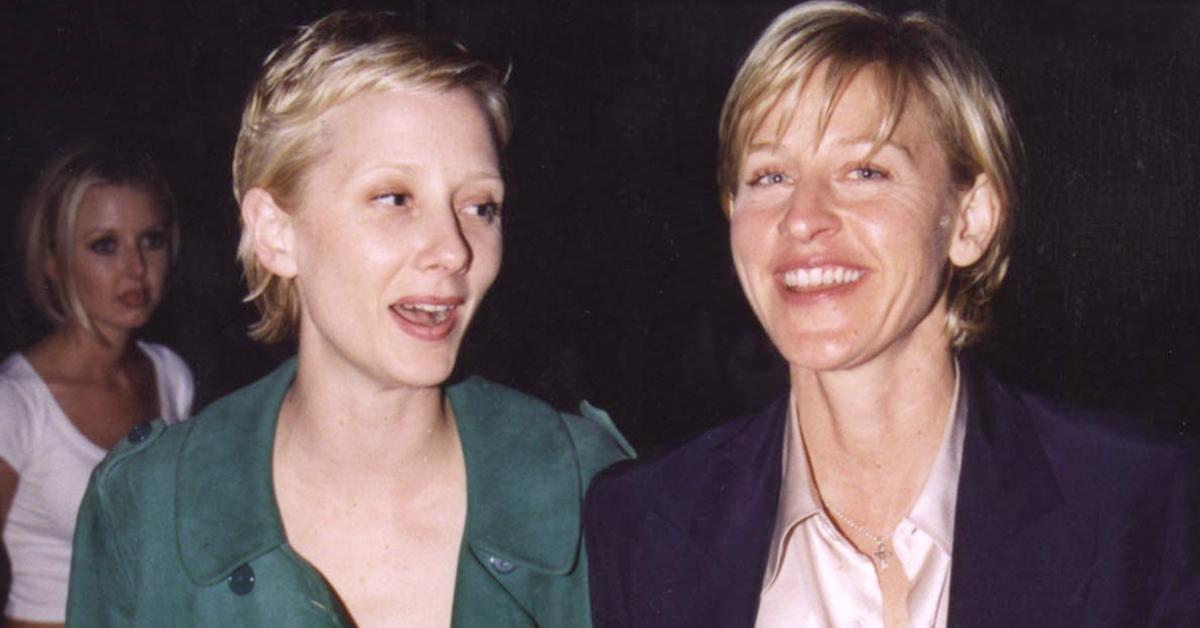 Article continues below advertisement
"I was told to go to a place where I would meet a spaceship. I was told in order to get on the spaceship that I would have to take a hit of ecstasy," Heche explained at the time.
"Fresno was the culmination of a journey and a world that I thought I needed to escape to in order to find love."
Heche's rep gave an update on the star's grave condition.
"Shortly after the accident, Anne Heche became unconscious, slipping into a coma," her spokesperson told us on Monday. "She has a significant pulmonary injury requiring mechanical ventilation and burns that require surgical intervention."