'Dukes of Hazzard' Star Catherine Bach Spotted Partying At Craig's In Rare Night Out, 40 Years After Making Daisy Dukes Famous
Just because she swapped her daisy dukes for full-length pants does not mean that Catherine Bach doesn't still know how to have a good time.
The now-67-year-old Dukes of Hazzard star stepped out on Monday for dinner and drinks at the West Hollywood celebrity hotspot, Craig's, looking absolutely incredible.
Article continues below advertisement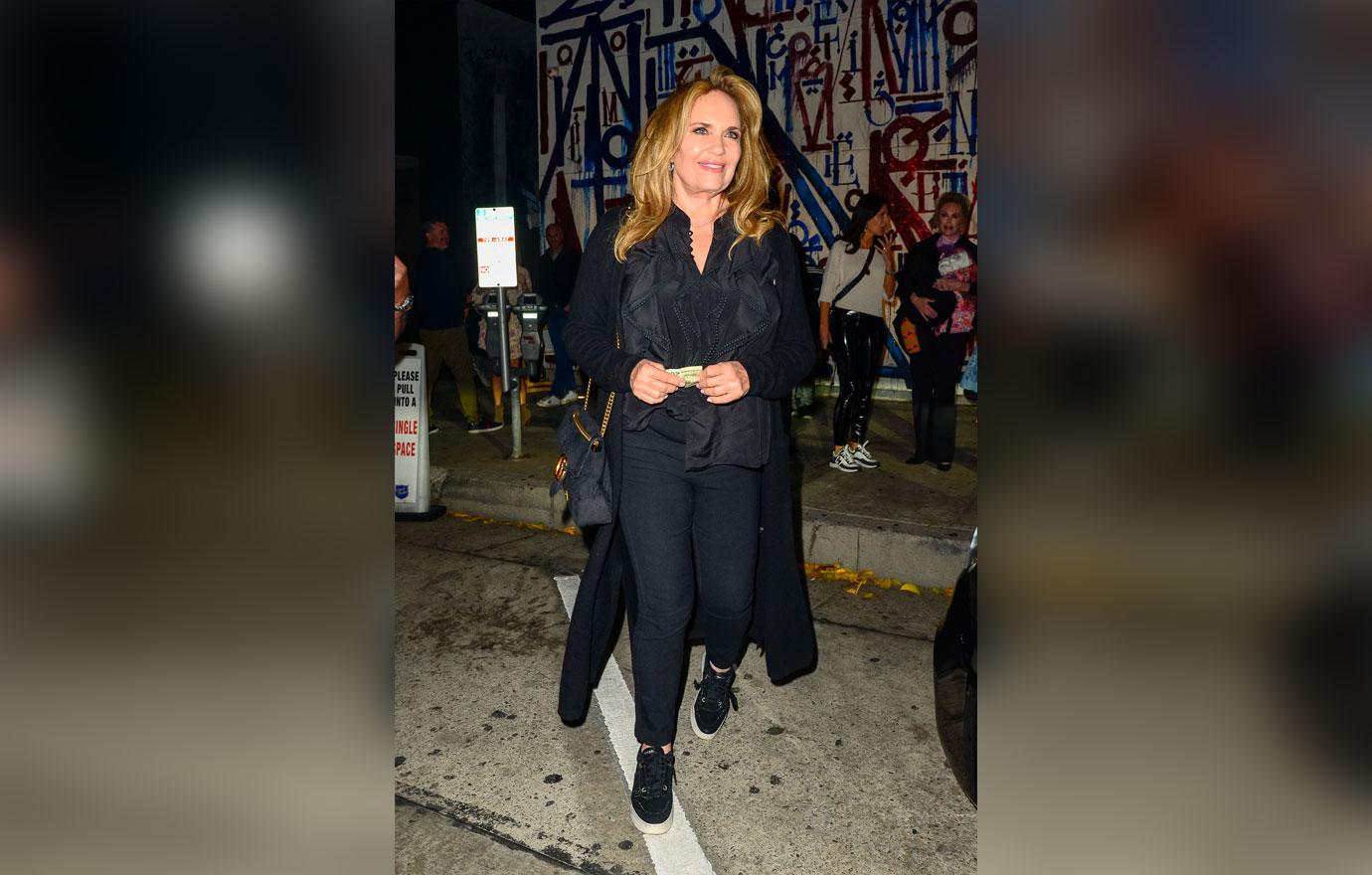 Sporting an all-black ensemble – complete with fitted slacks, a textured top, a long duster jacket, fashionable sneakers and a matching purse – Bach made sure all eyes were on her as she left the posh restaurant.
Her long locks appeared freshly dyed blonde and blown out to frame her beautifully made-up face, and she smiled as she clutched onto some cash in her hand, likely for a valet driver or two.
Article continues below advertisement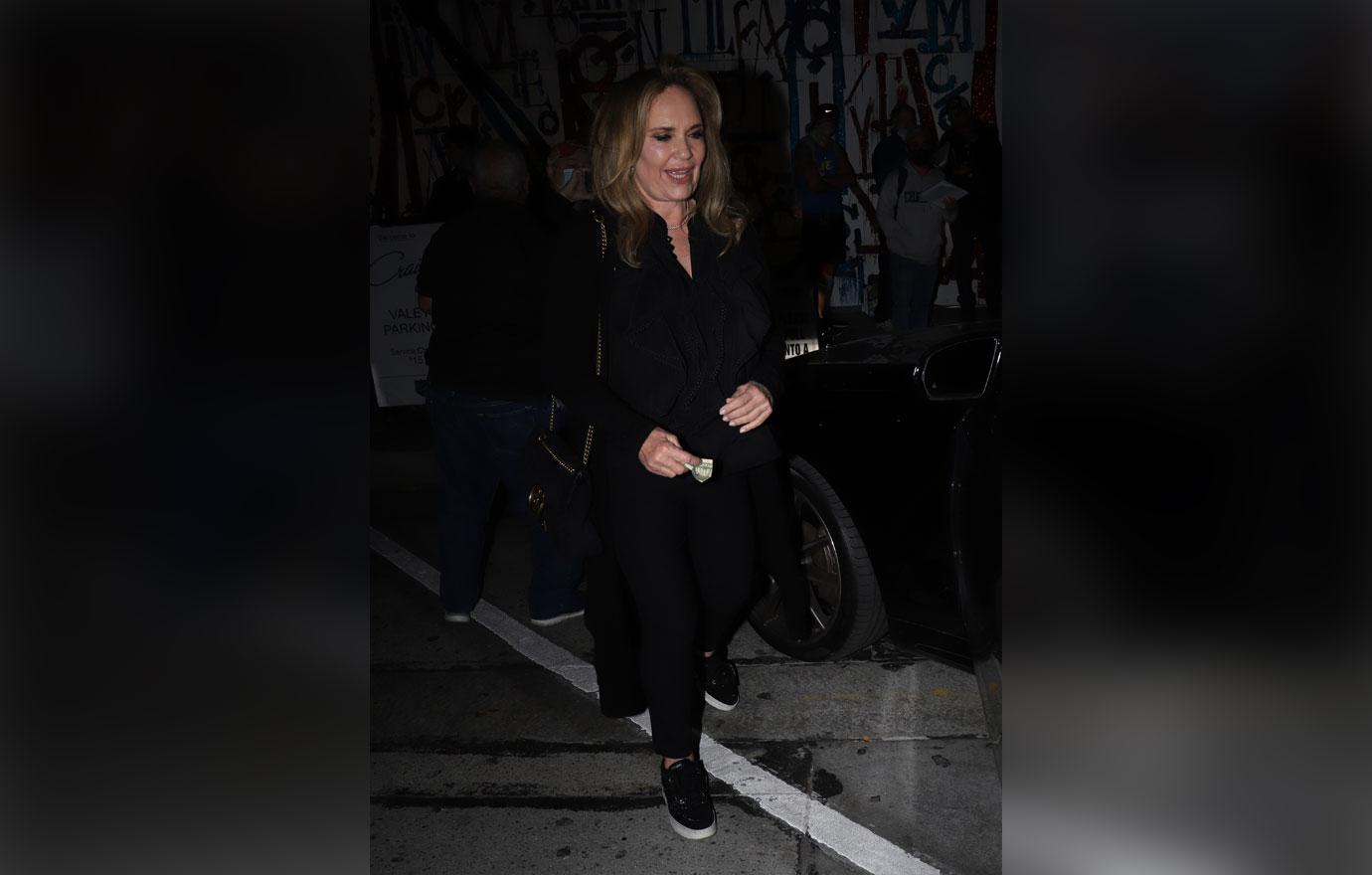 Despite the fact that all signs pointed to the once-sex symbol wrapping up her night, she made sure to extend it by a few minutes so that she could stop and and converse with fans. Bach happily signed autographs while she waited for her car outside the establishment.
Article continues below advertisement
She sure looked far more spruced up for the rare night out than she did the last time we saw her!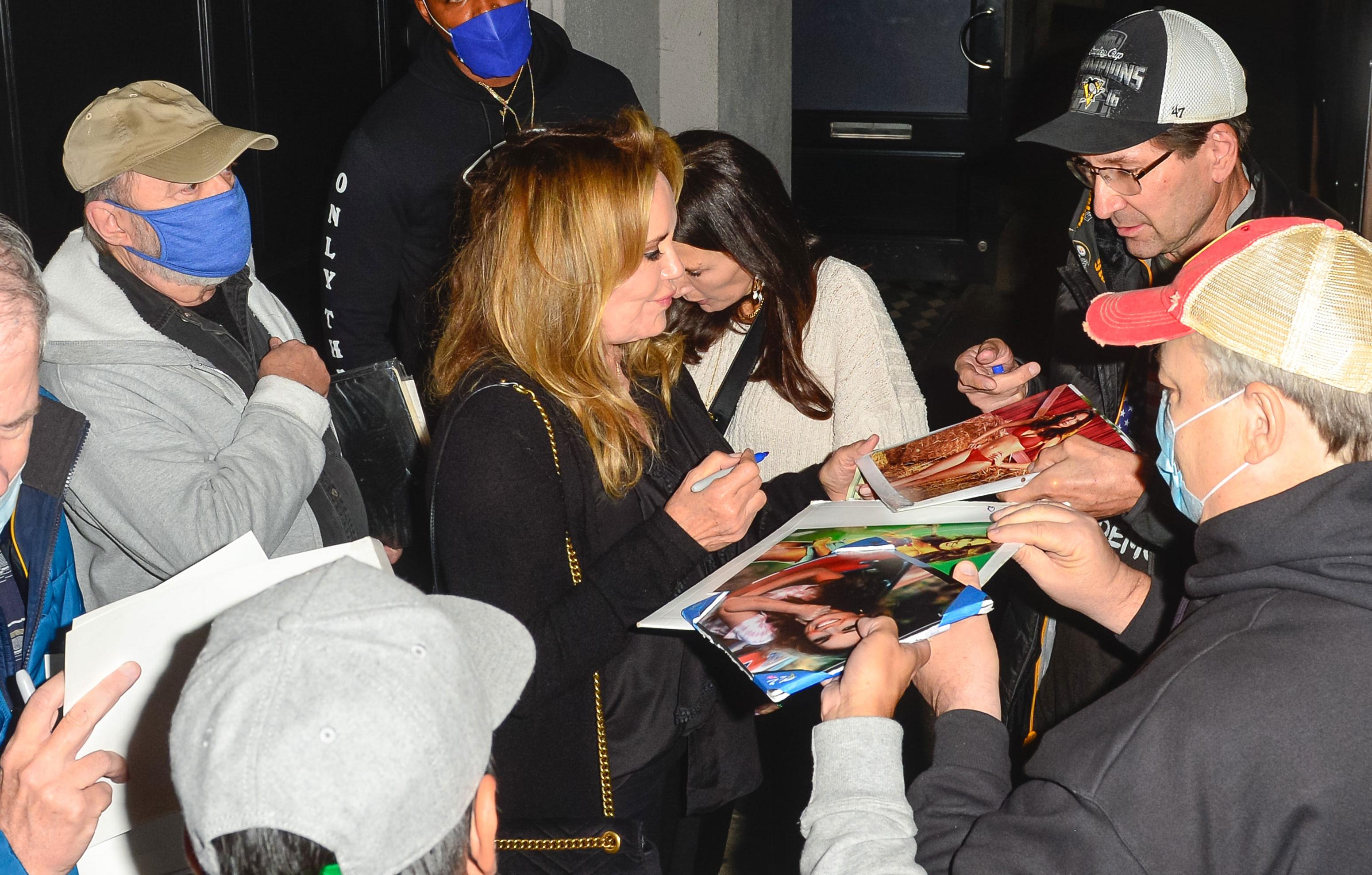 Article continues below advertisement
Back in June, the actress appeared caught off guard when paparazzi spotted her dressed down in sweatpants and using a walking cane to get around Los Angeles.
She was photographed putting money in a meter while running errands before taking a relaxing stroll with an unidentified male companion. Despite needing a cane for assistance, Bach smiled as paparazzi snapped away, soaking up every bit of the attention.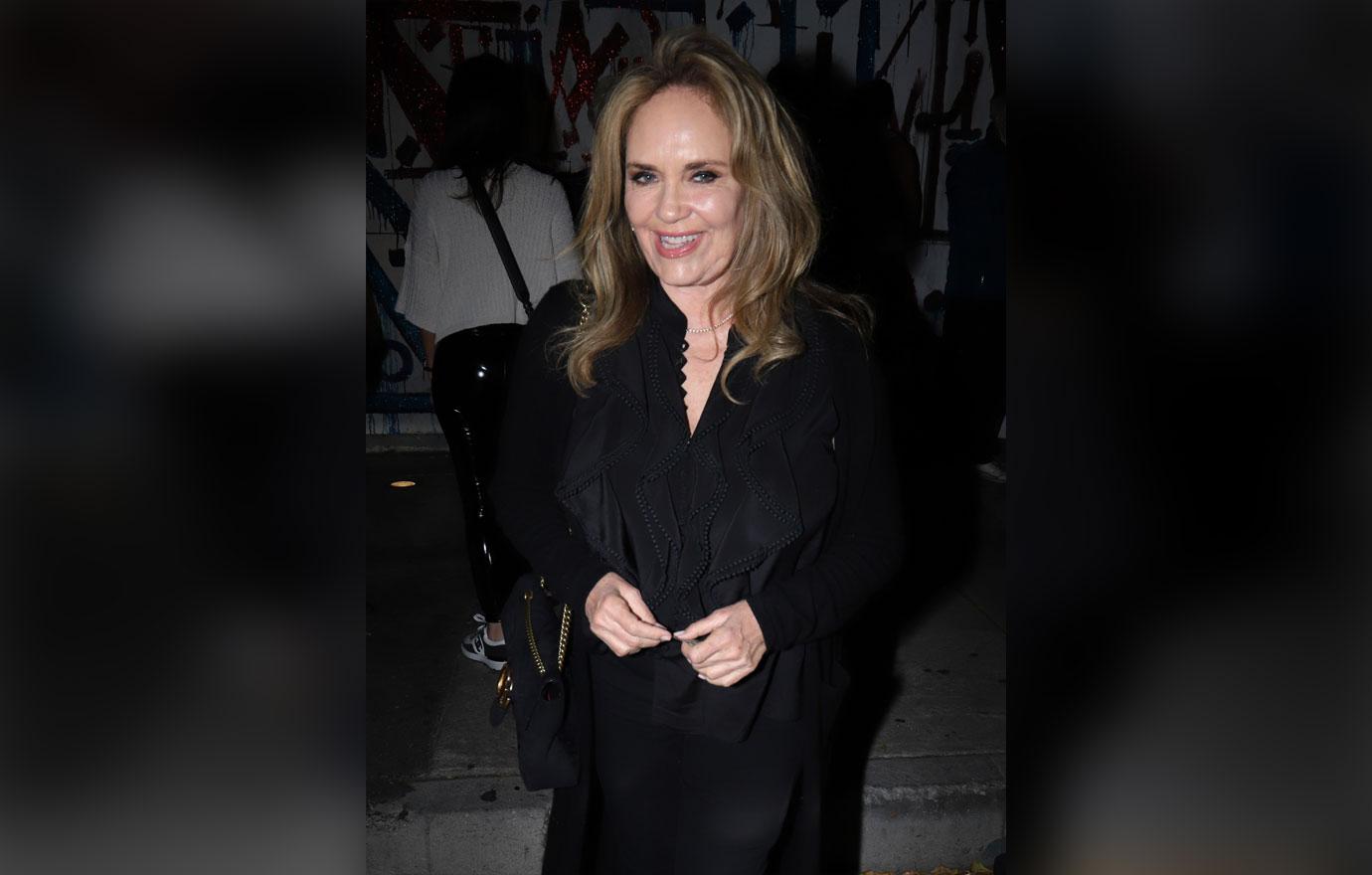 Article continues below advertisement
Bach became a pinup icon when the Dukes Of Hazzard television show first aired in 1979, thanks to her amazing limbs (which were once insured for $1 million) and denim hot pants. The actress played Daisy Duke for all seven seasons.
She ended her small-screen reign in 1985 when the popular television show ended, but her influence lived on.
Bach's itty bitty shorts and tied-up checkered button-up quickly became a staple in pop culture and fashion. The outfit is still an easily recognizable look to this day.