Exclusive Details
6 Suspects In North Carolina Arrested In Connection With Fatal Drive-By Shooting Of Girl Who 'Loved To Smile'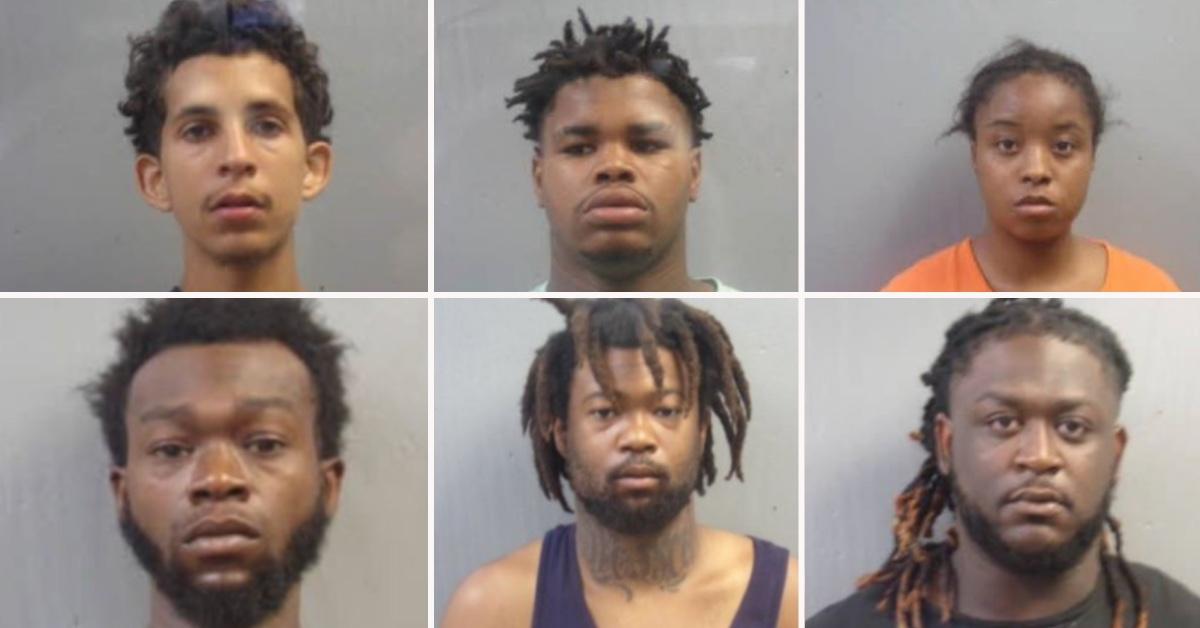 Five men and one woman in North Carolina were arrested in connection with the fatal drive-by shooting of a 13-year-old girl, RadarOnline.com has learned.
Article continues below advertisement
On July 26, the victim was inside a home in Cheraw, Chesterfield County, playing a video game with a second younger juvenile when some of the suspects allegedly opened fire on the residence, and a stray bullet struck and killed the teenager, police said, WBTV reported.
Within 15 hours of the deadly incident, police arrested Kyron Robinson, Michael Flowers Jr., Michael Johnson, Timothy Byrd, Trevoin Gary, and Genesis Evans.
Article continues below advertisement
"They just seemed in shock at the whole situation. Sometimes I feel like they think it's just a big game," Chesterfield County Sheriff's Capt. Wayne Jordan told WSOC of the suspects' reactions after their arrests. "Once your life is over, it's over. You don't start over, you don't start the game over. These kids do not comprehend what they're doing."
Evans faces a charge of obstruction of justice, while the five other suspects were each charged with murder, possession of a weapon during a violent crime, attempted murder, and malicious injury to personal property, police said.
"They took somebody that we really loved, the life of the family," Felicia Hudson, told WBTV of her cousin's death.
Article continues below advertisement
Hudson said the young victim was a "loving" and "caring" child who "loved to smile" and "loved to talk."
"This is devastating, what had happened to her," Hudson added.
Capt. Jordan said the suspects were in an ongoing dispute with another group and believed one of their rivals was at the house they allegedly shot up.
"From what I understand, the 13-year-old child was not the target," he said.