Exclusive Details
Trump Administration Officials Bullied FDA Leaders Over COVID-19 Response, House Panel Claims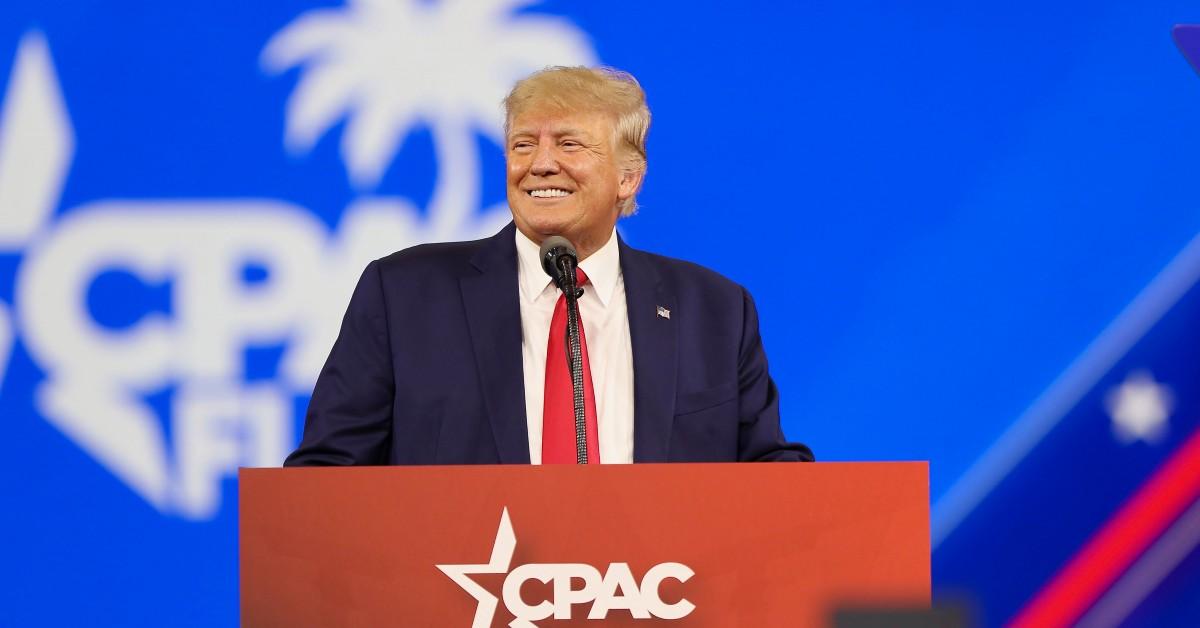 Trump Administration officials applied "relentless pressure" on the Food and Drug Administration amid its response to COVID-19, RadarOnline.com has learned.
Article continues below advertisement
According to the House select committee on the coronavirus crisis, White House officials "deliberately and repeatedly" attempted to "bend" the FDA's scientific work on coronavirus treatments and vaccines.
"As today's report makes clear, senior Trump Administration officials undermined public health experts because they believed doing so would benefit the former president politically — plotting covertly with known conspiracy theorists to dangerously push a disproven coronavirus treatment, bullying FDA to change its vaccine guidance, and advocating for federal investigations into those who stood in their way," Rep. Jim Clyburn, D-S.C., states in the report.
Article continues below advertisement
The report also states that officials under then-President Donald Trump's White House, including Peter Navarro, conducted government business with private email accounts.
"Unless these officials took steps to preserve these records, this conduct may have violated the Presidential Records Act—a conclusion the Department of Justice reached when it recently filed a lawsuit against Mr. Navarro based on evidence first uncovered by the Select Subcommittee last year," Clyburn states in the report.
Article continues below advertisement
The report states that Navarro put "inappropriate" pressure on the FDA to reauthorize Hydroxychloroquine as an effective treatment for COVID-19 after it was found to be ineffective and potentially dangerous.
The report also states that Trump White House officials, including Dr. Steven Hatfill, worked with the Henry Ford Health System, an outside group, in attempt to get Hydroxychloroquine reauthorized. White House officials dangled millions of taxpayer dollars in promised funding to receive the reauthorization despite the tests that showed the drug ineffective.
Article continues below advertisement
The report further states that Navarro and Hatfill deployed "conspiracy theorists" Steve Bannon, Dr. Jerome Corsi and the Association of American Physicians and Surgeons to "keep pressure on the FDA and the new EUA request." Hatfill also engaged Sen. Ron Johnson, R-Wis., "to push White House Chief of Staff Mark Meadows" to pressure the FDA into renewing the Hydoxychloroquine EUA, according to the report.
The report also states that Navarro and Hatfill "aggressively attacked" Dr. Anthony Fauci for Trump's political benefit. The report also states that the Trump Administration blocked FDA coronavirus vaccine guidance over "objections" about how it would impact the authorization timeline ahead of the 2020 presidential election.