'American Pie' Singer Don McLean, 75, Cuddles Up To 27-Year-Old Trophy Girlfriend, 'Catfish' Star Paris Dylan, While Collecting Hollywood Star On Walk Of Fame
Article continues below advertisement
The 75-year-old American Pie crooner proudly held his long-awaited star in one hand and his 27-year-old girlfriend, Catfish star Paris Dylan, in the other.
After 50 successful years in the music industry, McLean was finally awarded a triumphant star on the Hollywood Walk of Fame.
Article continues below advertisement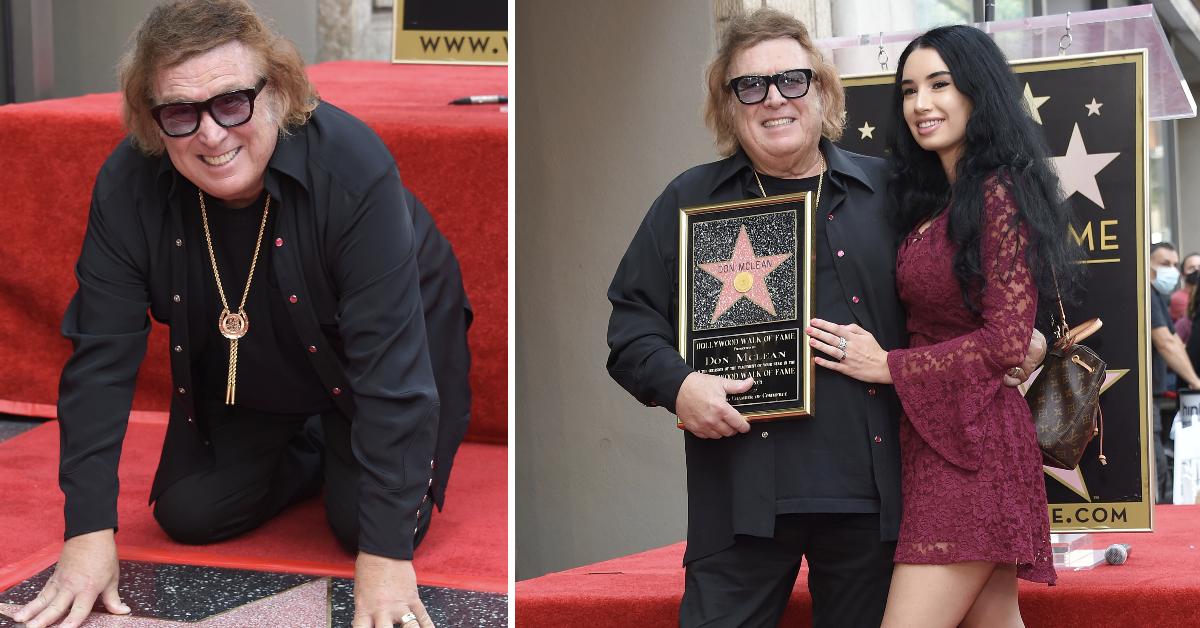 The ceremony went down on Monday, and it was hard to tell what he was more proud of; his star or his much younger significant other.
Article continues below advertisement
Wearing all black on a hot Los Angeles day, McLean smiled while flashing his plaque and holding onto Paris' tightly.
She came to impress, slipping into a burgundy lace dress that showcased her gorgeous legs. Paris immediately turned heads with her outfit screamed youth as she cuddled up to her boyfriend of five years.
Article continues below advertisement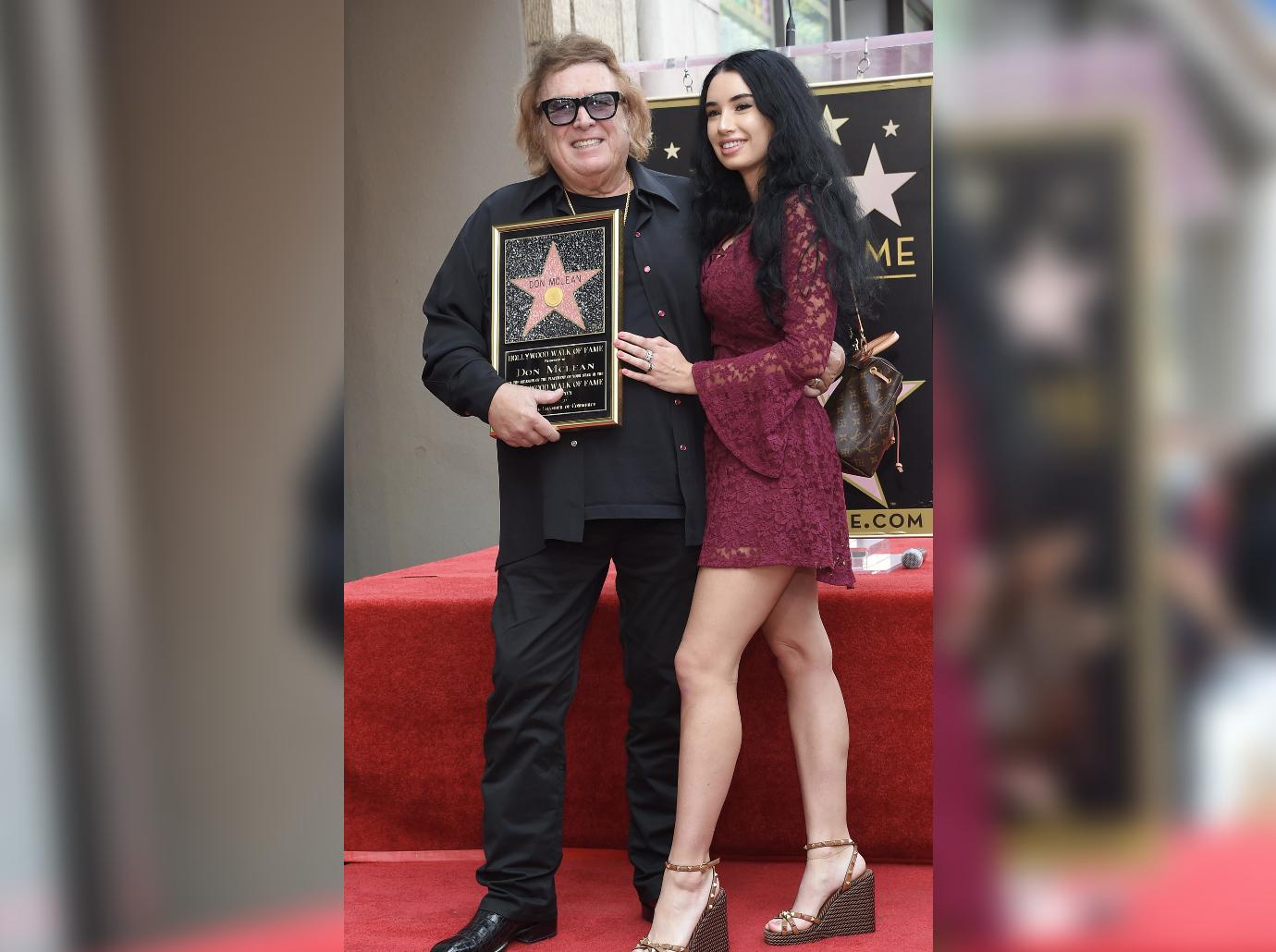 The dark-haired model first shot to fame when she appeared on the MTV reality series Catfish. Paris' reality TV moment with NBA star Chris "Birdman" Andersen is one that will go down in history.
Article continues below advertisement
The two had been exchanging messages and nude photos but never actually spoke. In a strange twist of fate, they were both catfished by a Canadian woman named Shelly Chartier, who was controlling all of their correspondence.
McLean divorced his most recent ex-wife in 2016 and found love again with Paris two years later.
Article continues below advertisement
The couple turned heads when they first stepped out together in 2018, but despite the 48-year-old age difference, they've lasted way longer than anyone expected.
"She is the most wonderful person that I have ever known," McLean told PEOPLE earlier this year. "I think of her when I sing a lot of my songs."
Article continues below advertisement
"Love is the most important thing you can have," the singer continued. "You have to love somebody. Hate is such a burden. It's a complete waste of time. I love my children and I love my girlfriend. I'm crazy for her."
McLean insisted he planned to keep Paris around as long as she'll have him. "I'm honored to have her as a girlfriend and a partner and we have no plans to ever break up," he told the outlet. "We are going to stay together and ride this pony as long as we can."