Derek Chauvin Refuses To Testify In George Floyd Murder Trial, Invokes Fifth Amendment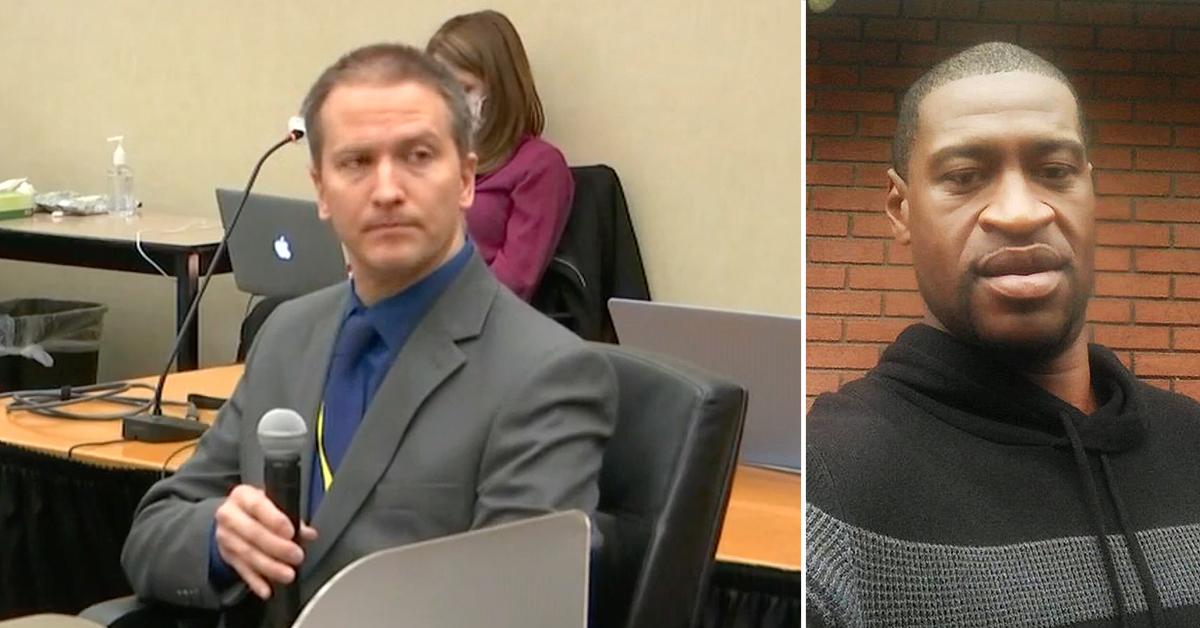 It was Derek Chauvin's last opportunity to tell his side of the story.
But on Thursday – at the start of day two of the defense's witness testimony and before the jury was brought into the courtroom – the former Minneapolis police officer who is charged with the murder of George Floyd invoked his Fifth Amendment right.
Article continues below advertisement
"Is this your decision not to testify?" Judge Peter Cahill asked the defendant. Removing his COVID-19 face mask and speaking directly into the microphone, Chauvin replied, "It is, your honor."
And with that, the defense rested its case without putting their client on the stand, presenting only two days of testimony compared to the prosecution's 14.
Article continues below advertisement
Closing arguments are set to begin Monday morning. Then, the jury will deliberate.
Cahill informed the jurors they would be sequestered starting Monday, warning them, "If I were you, I would plan for long and hope for short."
Article continues below advertisement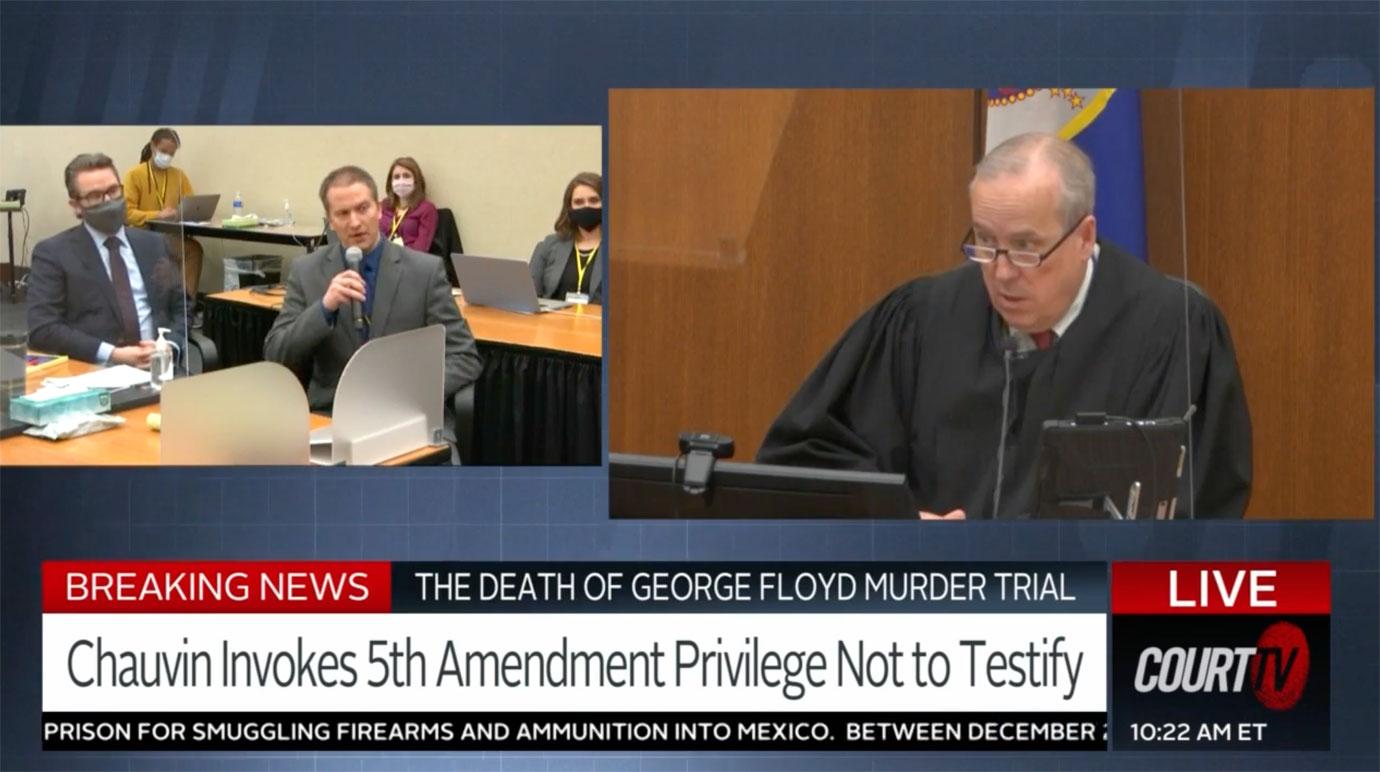 Chauvin, 45, is charged with second-degree murder, third-degree murder and second-degree manslaughter in the death of the unarmed Black man.
Article continues below advertisement
On May 25, 2020, Floyd was arrested outside a Minneapolis convenience store on suspicion of trying to pay for a pack of cigarettes with a counterfeit $20 bill.
Police officers held down a prone, handcuffed Floyd as Chauvin pressed his knee into Floyd's neck for almost 10 full minutes.
Article continues below advertisement
Bystander video footage of the Black man gasping desperately for air and calling out for his mother while the white police officer knelt stoically on top of him triggered worldwide protests, violence and a mass call for justice.
Chauvin's defense team tried adamantly to convince the jury that Floyd died of drug-related causes and/or underlying health conditions, combined with the new theory that carbon monoxide poisoning from a squad car's exhaust was a contributing factor. They also argued that Chauvin – a 19-year veteran – did what he was trained to do.
Article continues below advertisement
But the prosecution maintained Chauvin's use of force was both excessive and deadly, and that Floyd died of asphyxiation. His death was ruled a homicide.
The doctor who pronounced Floyd dead at the hospital testified that while paramedics notified him that they tried for approximately 30 minutes to resuscitate the patient, he was not told of similar efforts by police officers or bystanders at the scene.