Cynthia Bailey Removes 'RHOA' From Instagram Profile, Fans Fear Bravo Star Was Axed Ahead Of Season 14
Cynthia Bailey's fate on The Real Housewives of Atlanta seems to be in question.
Article continues below advertisement
Speculation about whether the 54-year-old newlywed would return in a full-time position for Season 14 of the Bravo franchise began a few weeks back, but now that Mrs. Mike Hill has removed "RHOA" from her Instagram bio, fans seem to think she's been all the way axed.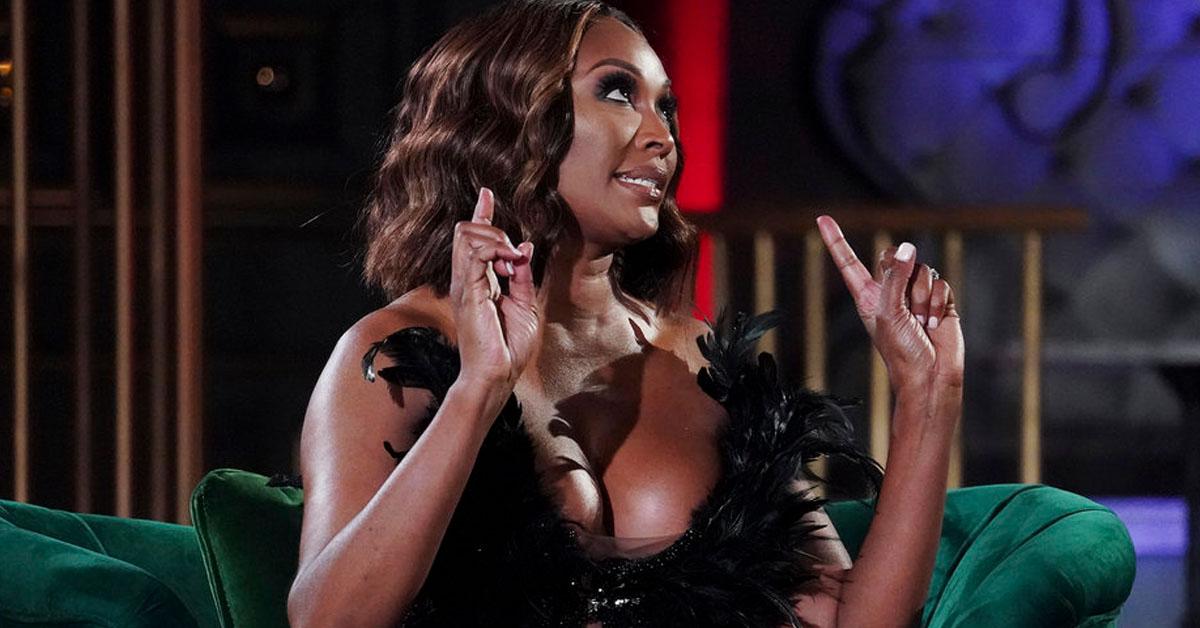 Article continues below advertisement
"Cynthia Bailey will be on Wendy Williams this week and hopefully shes announcing she wont be returning," tweeted one fan who wouldn't be sad to see her go. "Fingers crossed. Old woman river needs to go be boring and happy with her husband."
Indeed, Bailey will be on The Wendy Williams Show on Thursday, so stay tuned for that!
Article continues below advertisement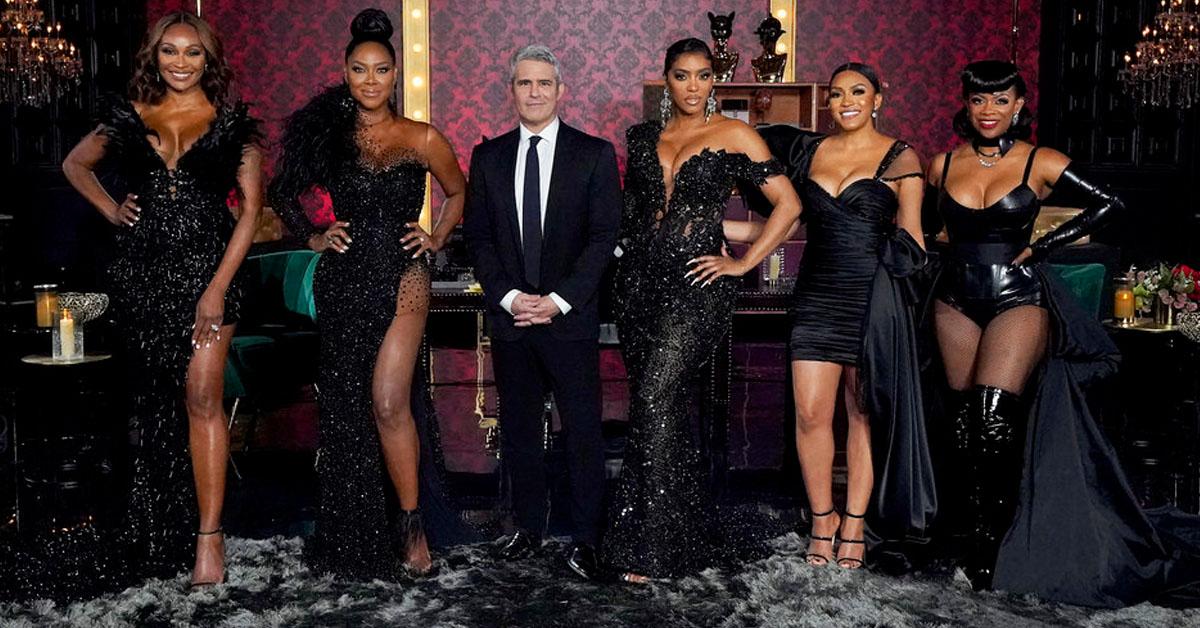 While "50 Cynt" stans praise the mother of one for being relatively unproblematic, other fans of the show consider that very quality to be flat-out boring.
As one Twitter user put it, "Lake Bailey has been a better cast-member than Cynthia Bailey."
Article continues below advertisement
Lake Bailey is the tranquil abode Cynthia purchased following her divorce from her first husband, Peter Thomas, back in 2016.
She went on to marry Los Angeles-based sportscaster Mike Hill on October 20, 2020 – a date the Seagram's Escapes Peach Bellini touter was not willing to give up, despite the nationwide shutdown due to the coronavirus pandemic.
"I know y'all ain't fake mourning Cynthia. She's been phoning it in for years at this point," tweeted another 50 Cynt critic. "She's been acting like a friend of the show for years. It's time. ... Cynthia hasn't added to a scene in years."
The same person later wondered, "Matta fact - I wonder if that's why she was so stressed about the wedding. She probably knew it was her big sendoff and didn't want it half-assed."
Article continues below advertisement
But not everyone is "fake mourning" Bailey's potential departure. As one fan put it, "I don't care if she doesn't bring drama. She's a vibrant gentle soul and she doesn't deserve all the hate she gets imo [in my opinion]. She is a QUEEN."
Article continues below advertisement
As is usually the case, Bravo did not comment; however, it would not come as a shock.
Article continues below advertisement
Sources said showrunners were taking into consideration Season 13's dip in ratings and vocal disappointment from fans by committing to a cast shakeup.
Article continues below advertisement
"The ratings weren't the best this past season, so they need to do something to help get more viewers," said the insider.
Indeed, Season 13 saw the lowest ratings in the franchise's history, with 489,000 fewer viewers than that which the Season 12 premiere garnered. Furthermore, TV Deets reports that the Season 13 finale and subsequent three-part reunion were the series' lowest rated ever.
Article continues below advertisement
The source also claims that while contracts have not yet been signed, at least one full-time cast member is in danger of getting her role reduced to that of a cast "friend." Could it be Cynthia or someone else?
As for fresh faces, the insider said fans can expect to see a few of those, too.
Last year, viewers were introduced to "friends" (though not with each other) LaToya Ali and Falynn Guobadia, and continued to get to know the OG "friend of," Marlo Hampton.
Article continues below advertisement
It's unclear whether LaToya or Marlo will be offered full-time positions, but we are fairly confident Porsha's engagement to Falynn's very recent ex-husband, Simon Guobadia, will be a topic of discussion.
Falynn has already stated she will not be making any more cameos on the show and that she and Porsha are no longer friends.