Late NFL Star Colt Brennan Ingested Something Laced With Fentanyl Prior To His Death, Says Dad Terry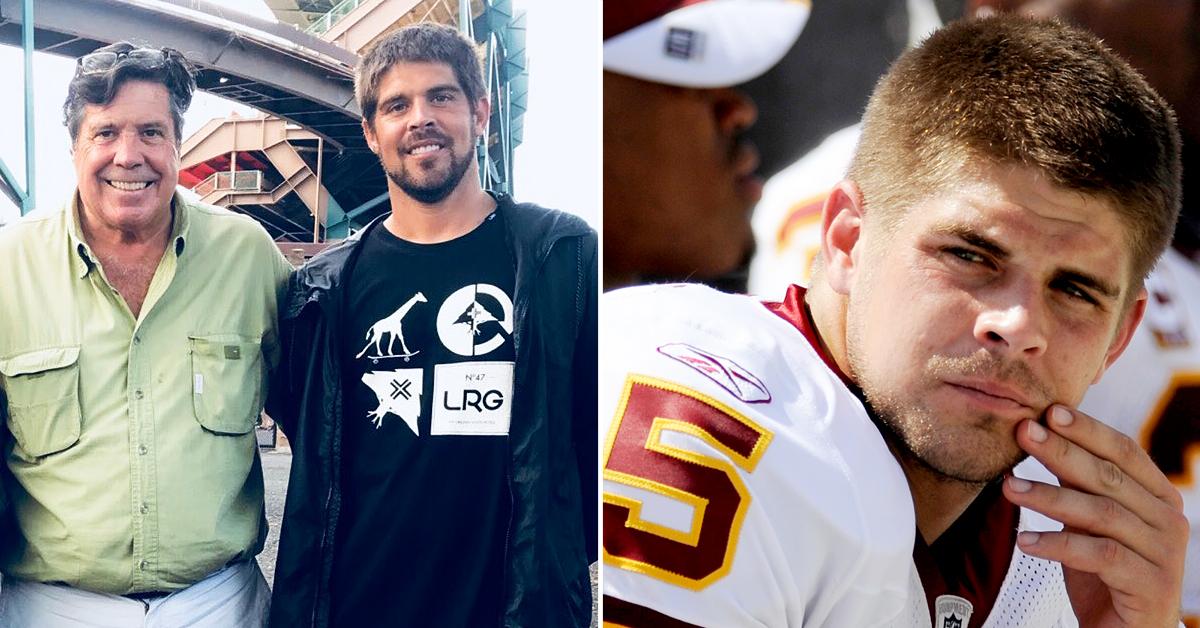 New details surrounding the tragic death of 37-year-old football star Colt Brennan have emerged, and it sounds like it may have been an accidental drug overdose.
Article continues below advertisement
According to Colt's father, Terry Brennan, his son died Tuesday morning at a hospital in Newport Beach, California, one day after he was found unconscious in a hotel room where he had been with other people.
Terry told ESPN his son ingested something laced with fentanyl and that he was never able to regain consciousness.
Article continues below advertisement
The elder Brennan also said that, hours earlier, his son had tried to enter a detox program at a local hospital but was turned away because there were no beds available.
"He was really into it," Terry said of the inpatient treatment program he told the Honolulu Star Advertiser on Monday that his son had been involved with for several months before his death.
Article continues below advertisement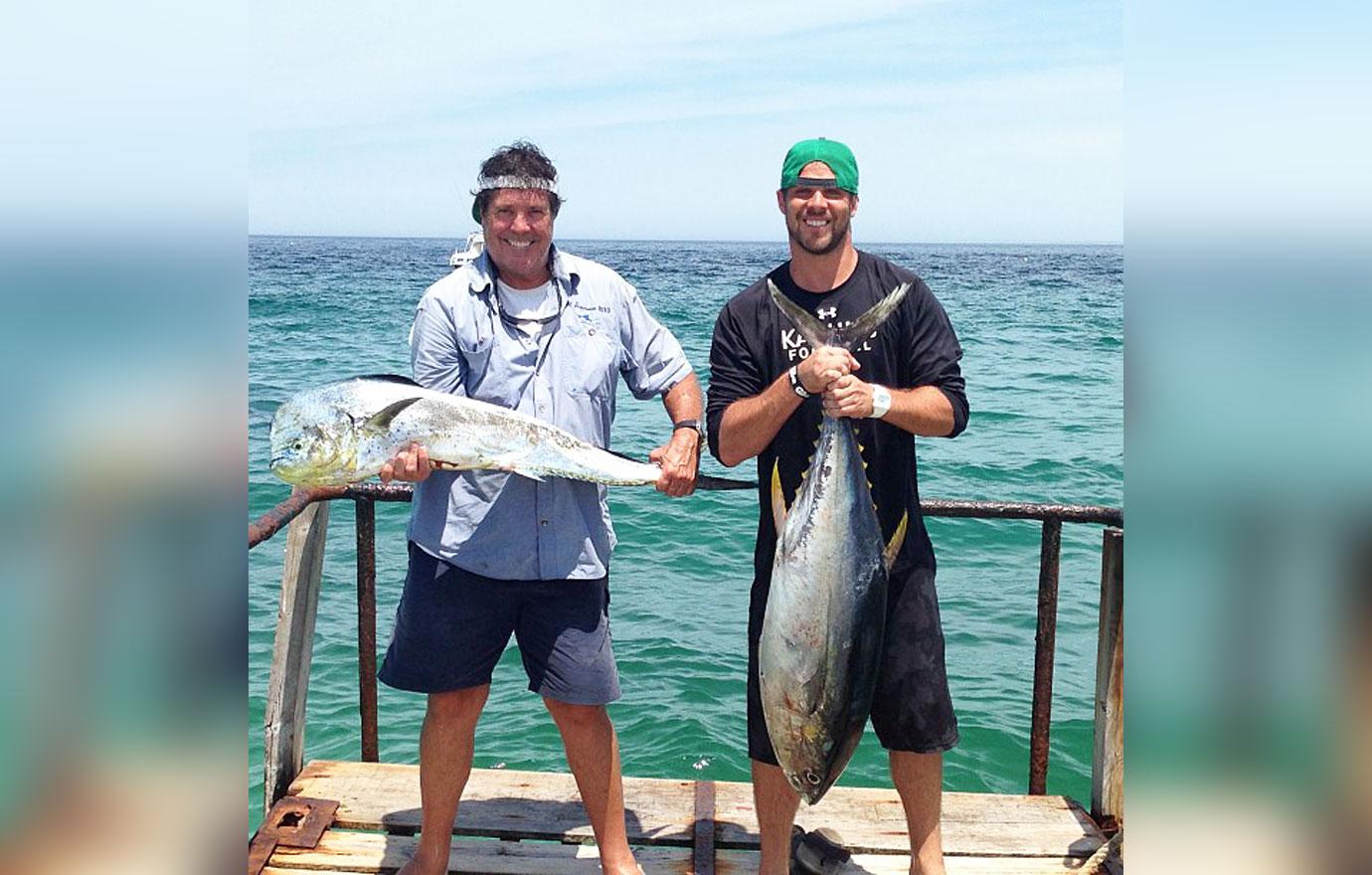 "It involved a lot of physical activity and he liked it," explained Terry. "He was working with soldiers who had come back from Afghanistan and Iraq with similar problems."
Article continues below advertisement
"He was doing quite well with it for four months. Then something happened and he went to the dark side, and it was just not good," he said.
Terry told the Advertiser his son had passed away at Hoag Hospital, surrounded by family members.
Article continues below advertisement
"He was doing so well, the spark was back in his eyes, and he was healthy and doing great, and it happened," he said Tuesday. "He had been doing really (well). These guys were no-nonsense guys. It just got away from him. I don't know how else to explain it. Maybe one day I'll be able to explain it better."
The grieving dad previously stated his son "went peacefully" and that "his sisters had a lei around him when he was unconscious. They had the music of Bob Marley playing near his ear."
Article continues below advertisement
One of Colt's last Instagram posts alluded to the fact that he may have been struggling emotionally and doing his best to push through.
In the April 12 post, Colt discussed the fallout from a sexual misconduct allegation he faced while at the University of Colorado (where he played football before transferring to Hawaii), as well as the aftermath of a near-fatal car accident that family and friends believe led to a series of legal troubles down the line, including multiple arrests for driving under the influence.
Article continues below advertisement
"I've been through a lot in my life," Colt captioned a photo of him from a 2007 ESPN cover story. "I was a convicted felon for a crime I never committed, (passed polygraph and all). I captured every dream I had as a child. I was drafted into the league only to have 2 knee and 2 hip surgeries."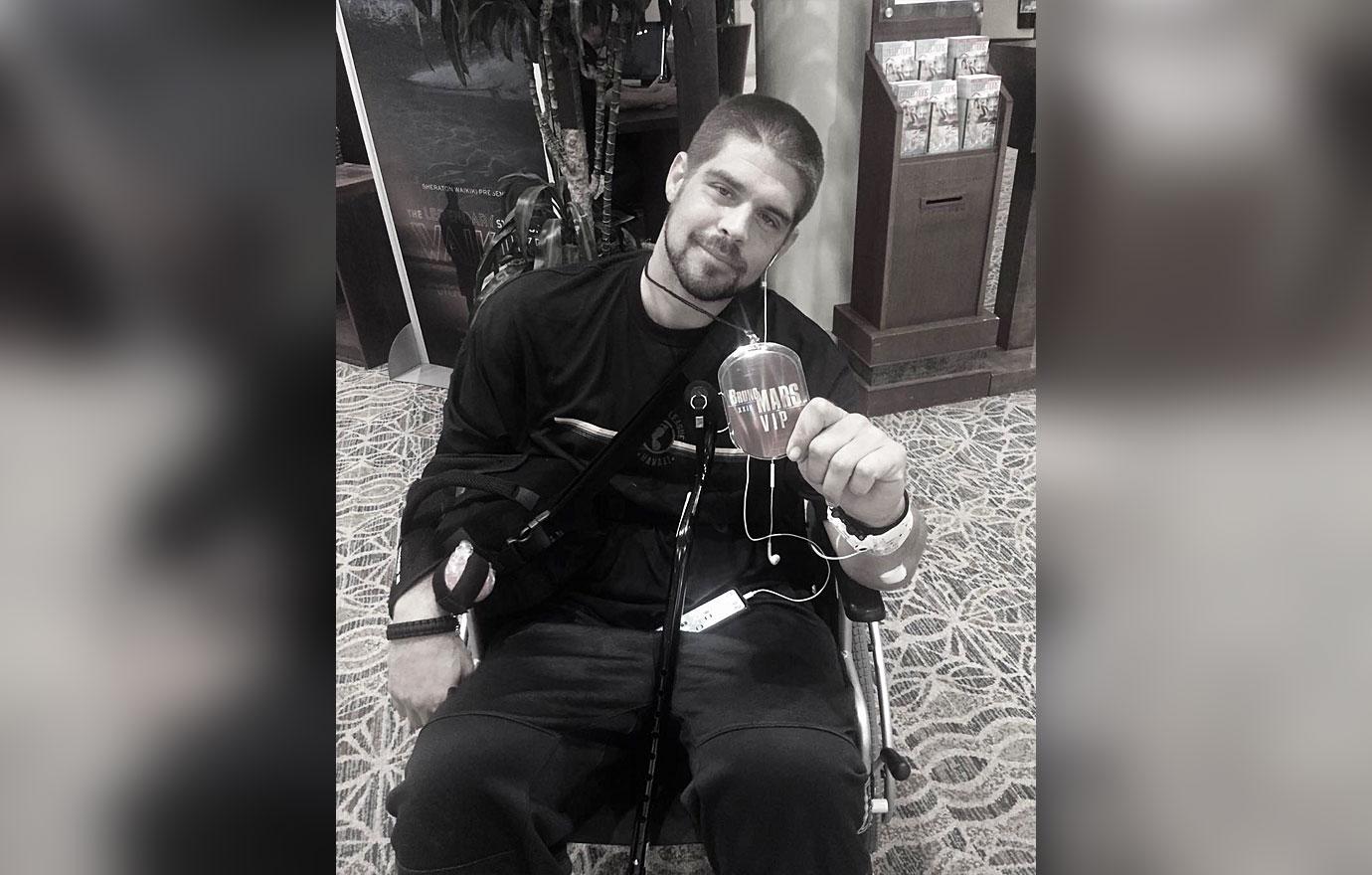 Article continues below advertisement
"I reached my 3rd year in the NFL," he went on, "only to awake from a coma with traumatic brain injury as a passenger in a car accident. I battled drug and alcohol abuse, and eventually developed blood clots years after the car accident. I spent 9 months in the hospital and for the last 2 1/2 years have been trying to learn how to walk again with a broken heart."
"I found redemption once, I will find it again," he stated confidently. "They say: 'Some people are just born to fight, and it's not their [sic] born brave or born strong. It's just that the Universe decided that this one, this one will have the grit and fire, and the steel in their blood. They will be tested this cosmic mettle of theirs. They will face trial after trial, be broken and damaged in countless ways, but this one was born to fight.'"
Article continues below advertisement
He added the following hashtags: #cover #07espnmagazine #redemption #fighter #onelove #brokenheart.
In 2004, Brennan was accused of entering the dorm room of a female CU student, uninvited, and allegedly exposing himself during a drunken stupor. The victim also alleged that he "fondled" her.
Article continues below advertisement
Brennan was subsequently arrested and eventually convicted of felony burglary and trespassing charges. He served one week in jail and was ordered to be under probation until he graduated. A guilty verdict for unlawful sexual contact was vacated by the court for lack of evidence.
Colt had always maintained his innocence in regard to the incident and, as he mentioned, was able to pass a court-ordered polygraph test.
Article continues below advertisement
Of the 2010 car accident that changed his life, the athlete had previously said, "All I know is I woke up, six, seven days later. I badly broke my collarbone, and on the X-rays it was just like (crack) all the way down my left side. I woke up and I was, and I still am, a different person."
After the life-changing crash, Brennan had several run-ins with the law.
Article continues below advertisement
In 2012, he was arrested on suspicion of driving under the influence and third-degree promotion of a dangerous drug. His blood-alcohol content was reportedly twice the legal limit for operating a vehicle.
Months later, he was charged with drunk driving but was not charged for the cocaine residue reportedly found in a plastic bag in his car.
Article continues below advertisement
Then in 2015, Colt allegedly filed a false police report stating that his car had been stolen, something his attorney at the time blamed on memory problems stemming from his car crash injuries.
An all-star quarterback in high school, Brennan went on to excel in college. He was even a Heisman Trophy finalist in 2007.
He went on to play for the Washington Redskins, then had a quick stints with the Oakland Raiders, the Hartford Colonials of the United Football League, the Saskatchewan Roughriders of the Canadian Football League, and the Los Angeles Kiss of the Arena Football League.