'Did We OVERREACT?' CNN's Fareed Zakaria Makes JAW-DROPPING Comment About U.S. Response To 9/11 After Precision Strike KILLED al Qaeda Leader Ayman al-Zawahiri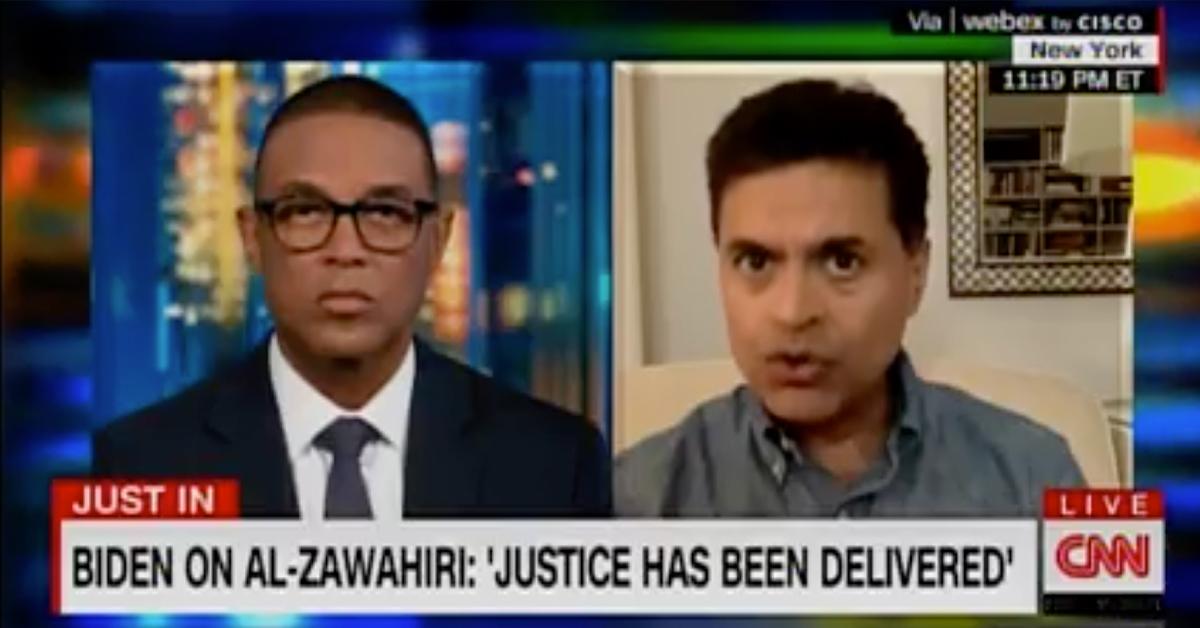 He said what?
Fareed Zakaria used CNN's airwaves late Monday night to question whether the United States' response to 9/11 was more emotional or forcible than was justified — or, as he said: "Did we overreact?"
Article continues below advertisement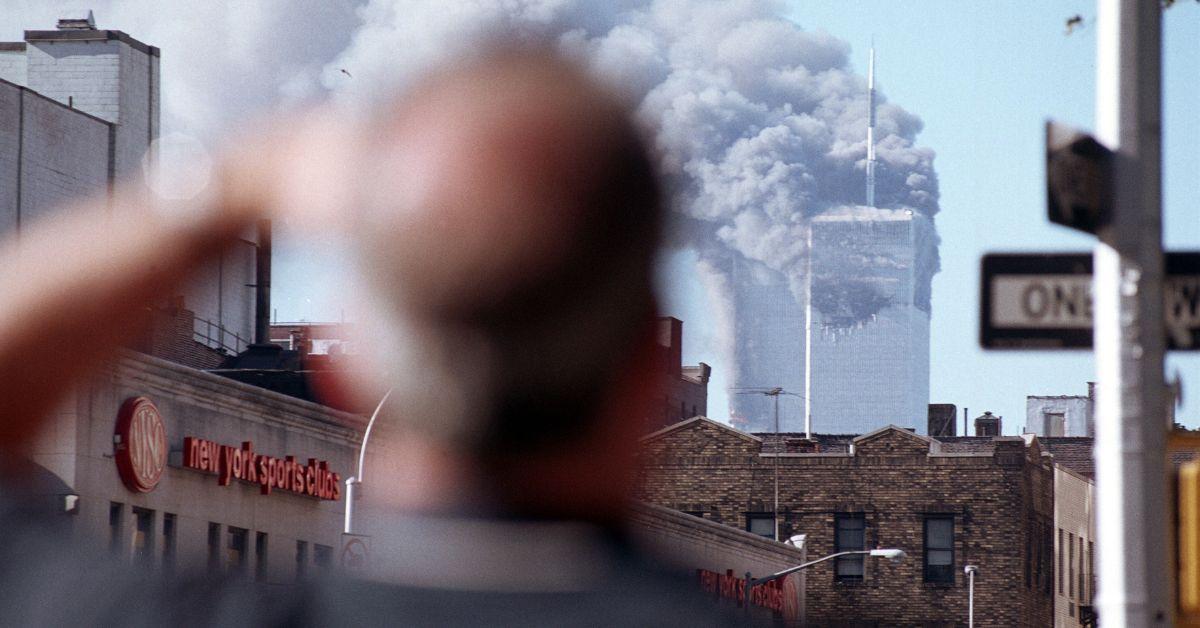 In a jaw-dropping exchange with CNN Tonight anchor Don Lemon during coverage of the drone strike that took out Ayman al-Zawahiri, Zakaria mused whether the U.S. military's efforts to seek justice for the worst terror attack in global history was worth it.
"I think we should begin to think to ourselves—you know, this is a chapter in American national security strategy that is coming to a close—did we overreact?" Zakaria said, speaking from his New York City apartment shortly after 11.19 p.m.
"We built a massive security apparatus between the homeland security operations, the huge increases in intelligence and defense spending, we invaded two countries.
"I think it would be useful for us to ask ourselves whether we need to recalibrate. If you think about it, the last ten years, the greatest number of terrorist attacks in the United States have come from extreme right-wing terrorists — not from Islamic jihadi terrorists."
Lemon appeared to nod in agreement with Zakaria, while clarifying: "Home grown terrorists… domestic terrorism."
WATCH THE VIDEO ON RADAR
Article continues below advertisement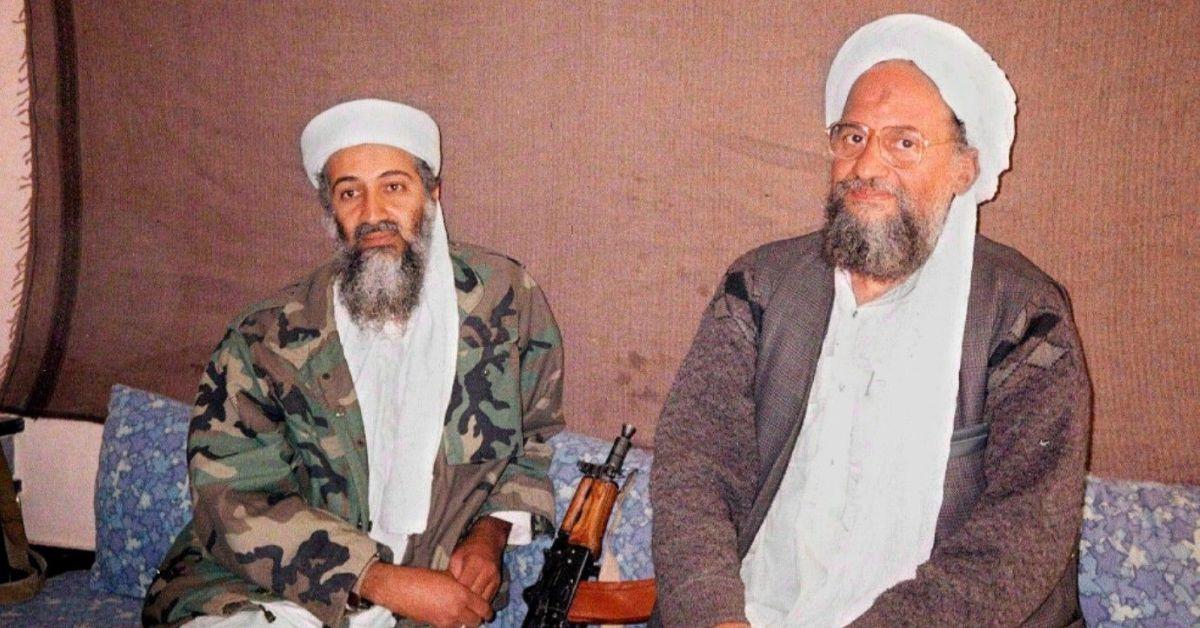 Bloodthirsty al-Zawahiri succeeded Osama bin Laden at the top of al-Qaeda, the militant Islamic extremist network responsible for the death of thousands throughout the world.
Together, the evil duo single-handedly plotted the September 11 bloodshed that killed 2,977 innocent Americans.
al-Zawahiri's death in Kabul, the capital of Afghanistan, was lauded by President Joe Biden as a monumental moment in history for America.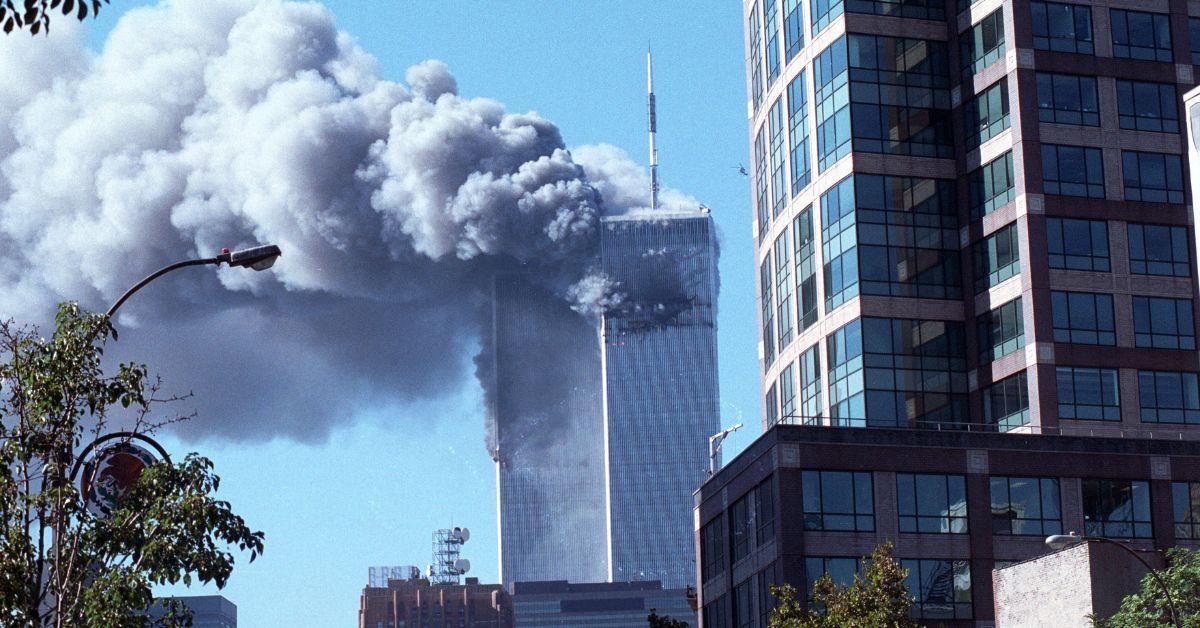 Article continues below advertisement
"If you are a threat to our people, the United States will find you and take you out," he said from the White House less than 24 hours after the successful assassination.
"For decades, he (al-Zawahiri) was the mastermind behind the attacks against Americans, including the bombing of the USS Cole in 2000, which killed 17 American sailors and wounded dozens more,"
"Justice has been delivered and this terrorist leader is no more."
While Zakaria described the takedown of one of the world's most wanted men as a shattering "symbolic" blow, the noted journalist—who is also a columnist for The Washington Post—questioned what impact the Egyptian-born madman was still having on inciting terror.
"The truth is al-Qaeda is in bad shape anyway," he said.
"It is a shadow of what it used to be. I'm not sure exactly how much effect will have operationally. Because it is already a pretty ragtag operation."
Article continues below advertisement
al-Zawahiri was said to be the brains behind the four coordinated suicide attacks carried out by al-Qaeda on Sept. 11.
The tyrannical terrorist also masterminded the bombing of the USS Cole in 2000, an attack which killed 17 American sailors and wounded dozens more. He also played a key role in the bombing of the US embassies in Kenya and Tanzania, killing 224 and wounding over 4,500 others.
Pondered Zakaria: "I have been saying for a while that what we need to look at is the most important question is: are they inspiring people?
"Are they getting new recruits? Are they able to win people over to their cause? In country after country, what you are finding is the answer is no."
But Zakaria, the host of the Sunday morning show GPS, conceded al-Qaeda is "still getting people, but it is really not what it was 10-15 years ago."
The drone strike on al-Zawahiri was widely viewed as the most significant counter-terror operation since the United States killed ISIS commander Abu Bakr al-Baghdadi in 2019.