Christina Haack Proves She's A Present Mother After Ex-Husband Tarek El Moussa Rips Her For Experimenting With Psychedelics
Christina Haack wants her friends, fans, foes, and ex-husband to know she is a present and doting mother.
Article continues below advertisement
On the same day that Tarek El Moussa reportedly went ballistic on Christina – allegedly for smoking the venom of a toad – she took to Instagram to show her ex that experimenting with psychedelics (while not on Mommy duty) doesn't impede her ability to parent.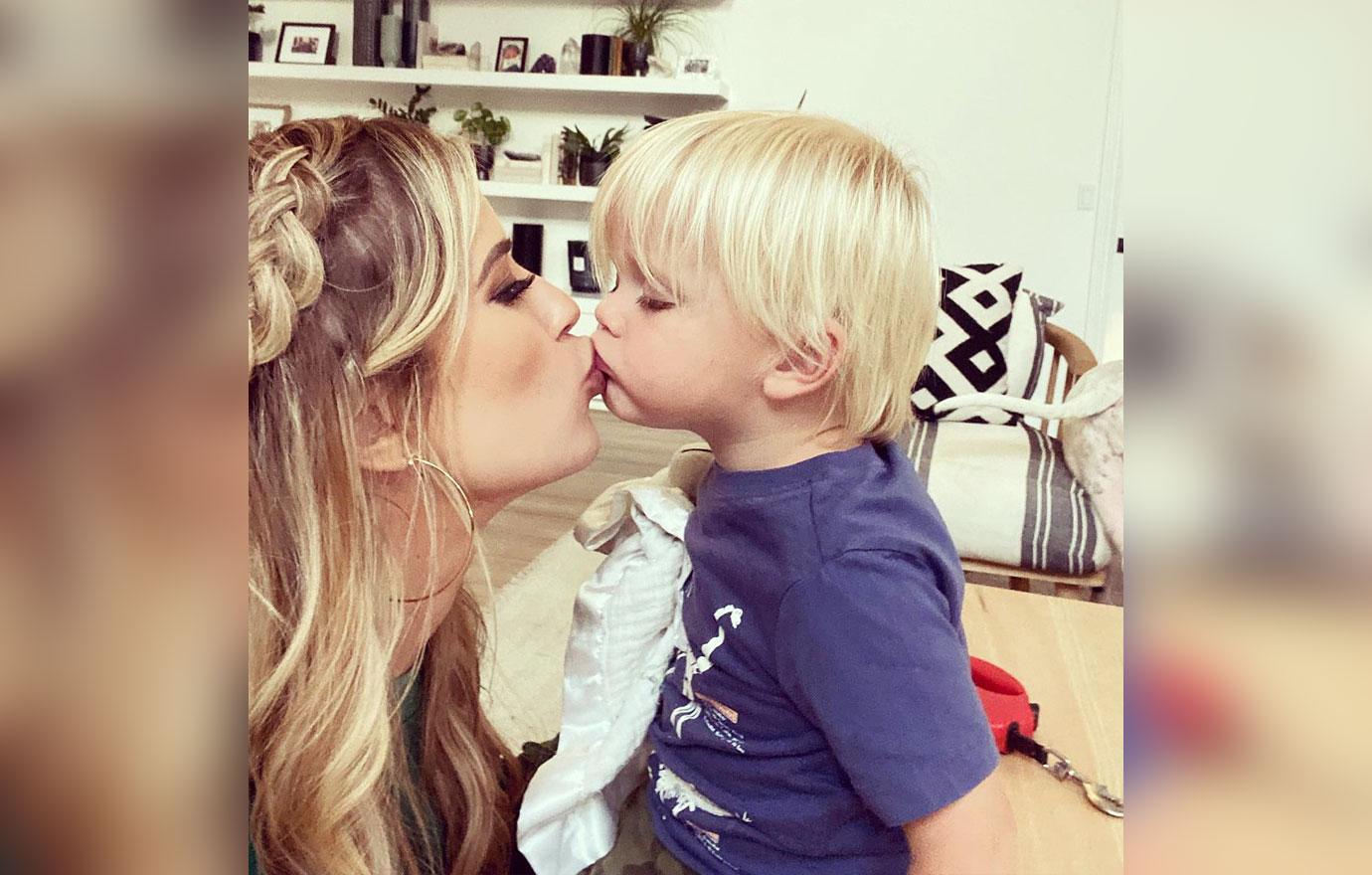 Article continues below advertisement
"Goodnight kisses are his thing- can't rest till he gets them all," Christina captioned a photo of her youngest son, 1-year-old Hudson Anstead, planting a smooch on her lips.
She also shared a video of the tiny tot walking into 10-year-old Taylor El Moussa's room to give his half-sister a goodnight kiss.
Three days later, Haack posted a photo of her standing in her kitchen with all three of her kids, captioning the shot, "Moving day mayhem."
The 38-year-old HGTV star shares Hudson with her most recent ex-husband, Ant Anstead, and her oldest two – Taylor and 5-year-old son Brayden El Moussa – with Tarek.
Article continues below advertisement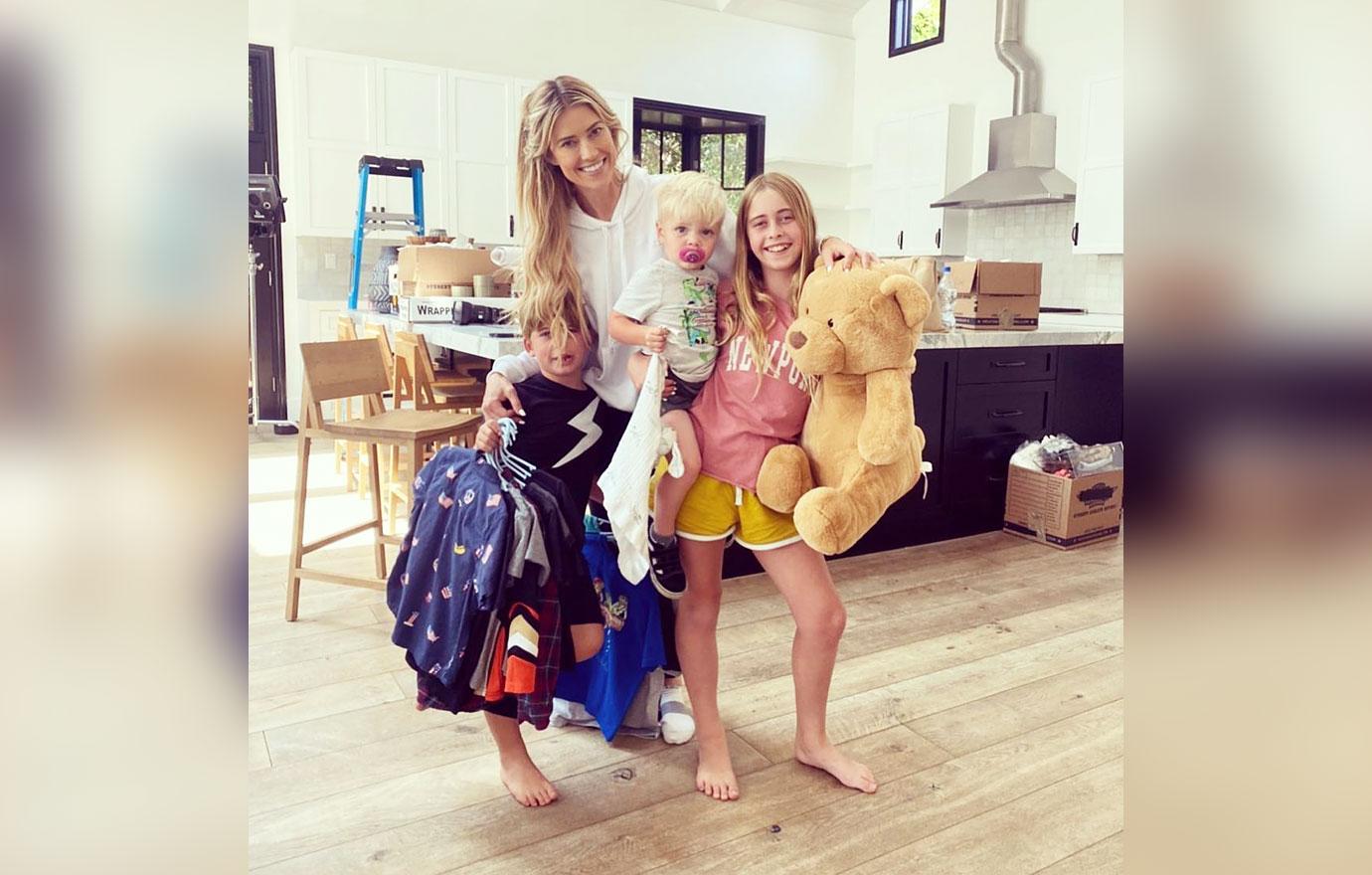 The perhaps subtle proclamation that her parenting skills are a non-issue came about after Tarek allegedly ripped into Christina last Wednesday while on the set of their house-flipping show.
Article continues below advertisement
A source close to El Moussa reportedly said that the real estate broker was triggered by Haack's recent admission that she smoked a Bufo toad prior to meeting her new boyfriend, Joshua Hall.
Apparently, Tarek is concerned about the safety of their kids.
MORE ON:
Christina El Moussa
According to production sources, Tarek did not like the way Christina alerted him that she and the crew were ready to begin filming, and all hell broke loose as a result.
In front of the rest of the show's team, Tarek allegedly called Christina a "washed-up loser" who he "made" and reportedly said that he likes to watch her fail.
Article continues below advertisement
Tarek is said to have shouted at Christina that his fiancée – Selling Sunset star Heather Rae Young – is hotter and richer than her. He allegedly concluded his loud rant by saying, "Look at me, look at me, look at me. It's called winning! ... The world knows you're crazy!"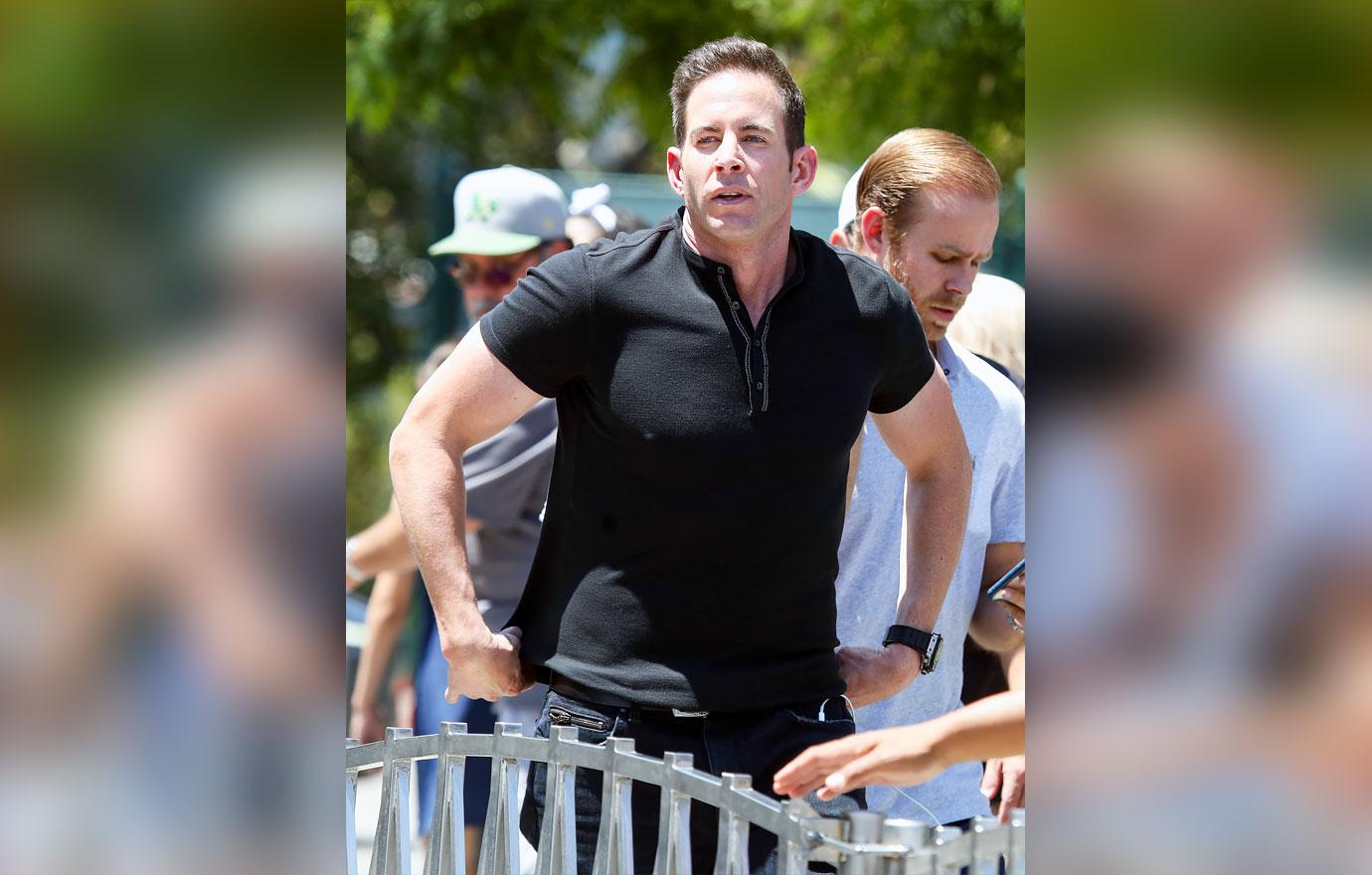 Article continues below advertisement
Following the alleged outburst, production reportedly stopped filming the former couple together for the rest of the day, only shooting scenes of them separately.
Though both Tarek and Christina are executive producers on the show, this was allegedly not the first time the former has lost his cool on the latter while at work.
As RadarOnline.com previously reported, Haack went public with her new man earlier this month, after paparazzi spotted them holding hands at Los Angeles International Airport.
Article continues below advertisement
She reluctantly took to Instagram to confirm the relationship and explain how they met.
"I met Josh when I wasn't in a state of fear or fight-or-flight … I had taken time off social, hired a spiritual coach and smoked a Bufo toad (which basically reset my brain and kicked out years of anxiety in 15 mins)," Christina explained to her 1.6 million followers.
According to studies, one single vaporized dose of the substance 5-MeO-DMT – which is derived from dried venom secreted by the Bufo alvarius toad – often produces hallucinogenic, boundless experiences that can last anywhere from 7 to 90 minutes, producing a sustained enhancement of satisfaction with life as well as the ease of anxiety, depression and post-traumatic stress disorder (PTSD).
Ironically, Christina's boyfriend, Josh, is the brother of media personality/podcaster Jessica Hall, who is (or was?) friends with Tarek's fiancée, Heather.