Christina Applegate Reveals She Has Multiple Sclerosis, 49-Year-Old Actress Was Diagnosed 'A Few Months Ago'
Christina Applegate has revealed that she has multiple sclerosis.
Taking to Twitter Tuesday morning, the 49-year-old actress shared two short tweets with her 1.4 million followers, informing them of her diagnosis.
Article continues below advertisement
"Hi friends. A few months ago I was diagnosed with MS. It's been a strange journey," she wrote. "But I have been so supported by people that I know who also have this condition. It's been a tough road. But as we all know, the road keeps going. Unless some asshole blocks it."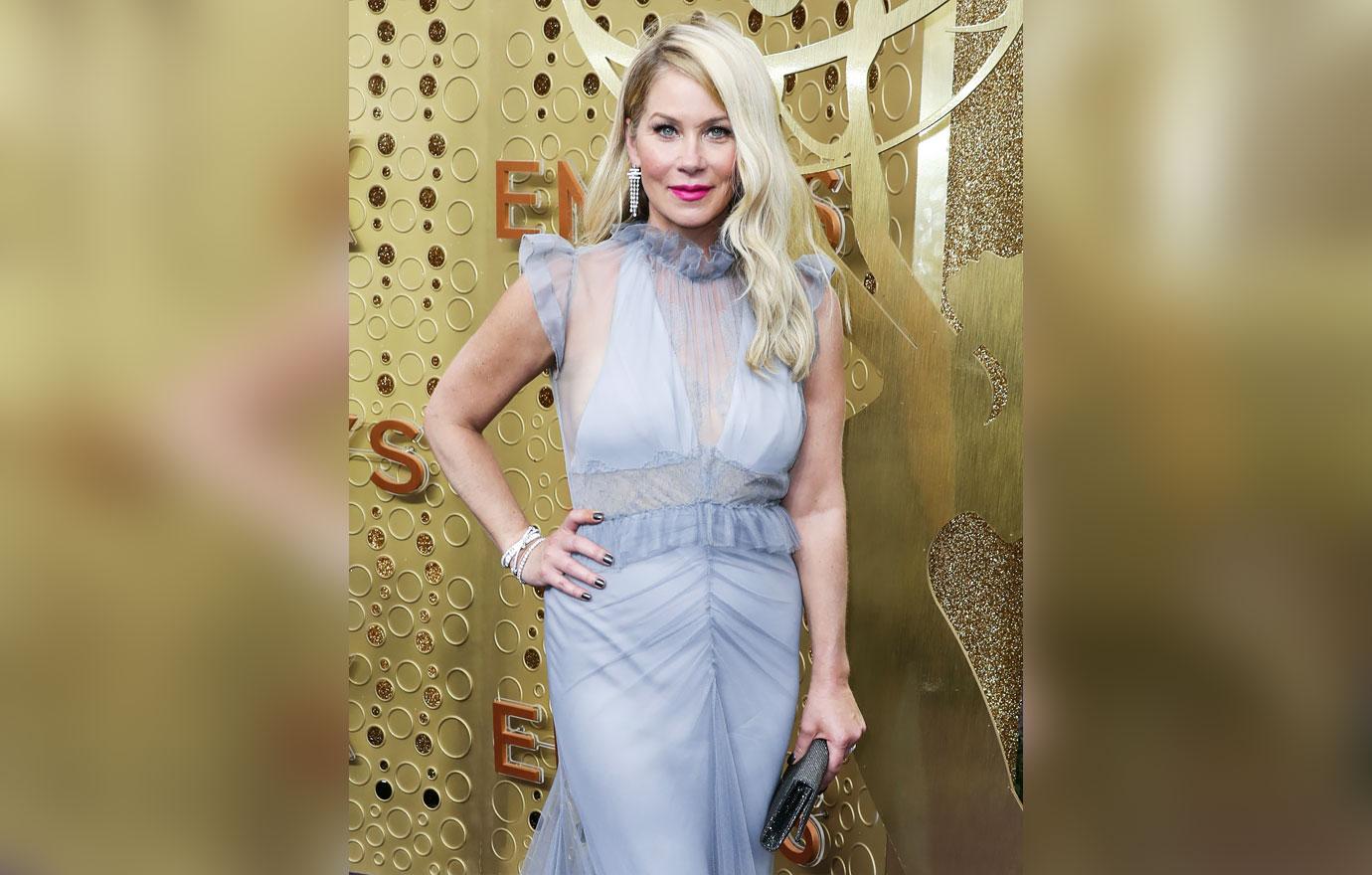 Article continues below advertisement
"As one of my friends that has MS said 'we wake up and take the indicated action.' And that's what I do," she added. "So now I ask for privacy. As I go through this thing. Thank you xo."
The National Multiple Sclerosis Society website describes MS as "an unpredictable, often disabling disease of the central nervous system that disrupts the flow of information within the brain, and between the brain and body."
Article continues below advertisement
Other celebrities living with the disease include Selma Blair, Jack Osbourne and Jamie-Lynn Sigler.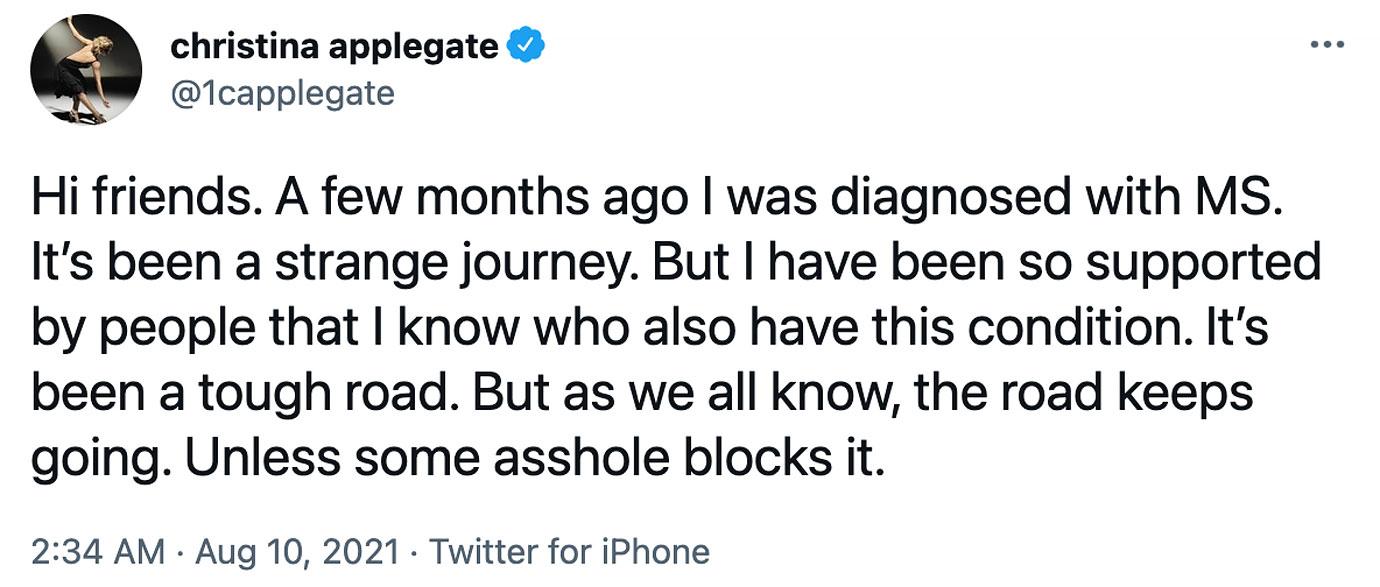 Article continues below advertisement
As her tweets imply, Applegate is strong and plans to face this heath battle head on – the same way she did her cancer.
MORE ON:
Christina Applegate
A little over a decade ago, the mother of one was diagnosed with breast cancer and underwent a double mastectomy. She later revealed she also had her ovaries and fallopian tubes removed out of an abundance of caution and to prevent further cancer diagnoses.
Article continues below advertisement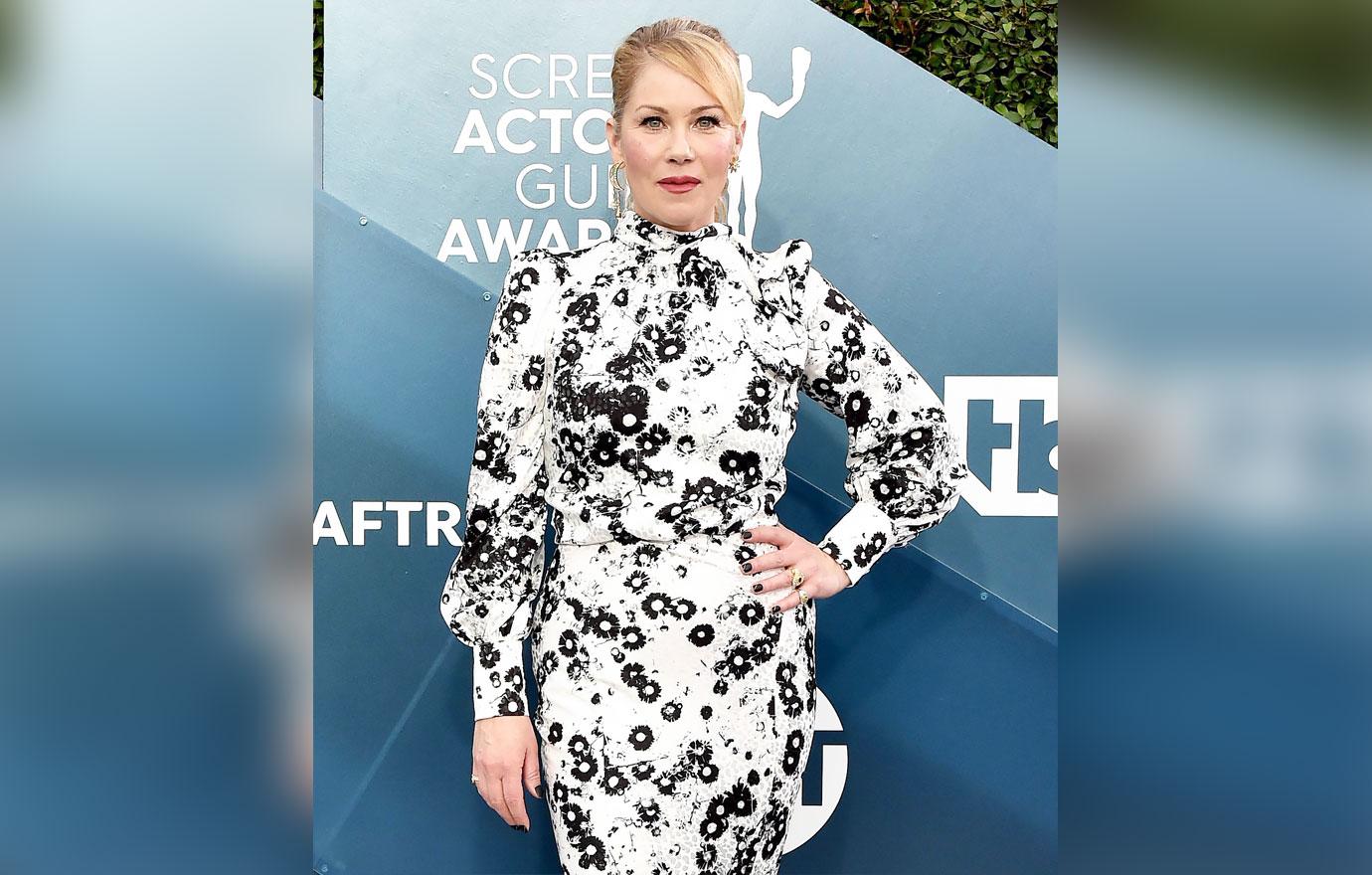 Article continues below advertisement
Though confident in her decision, the surgeries still left her with emotional scars.
"I think about it every day," she told USA Today in 2019. "Girls who go through this, we say to each other, 'Yep, it's been 10 years,' but you're never not aware that that's something you've been through. Everything looks different. You have to shower and you're like, 'Oh, there they are. That happened.'"