Former Bloomberg Reporter Who Left Job, Husband For Martin Shkreli Says She Has No Regrets: Report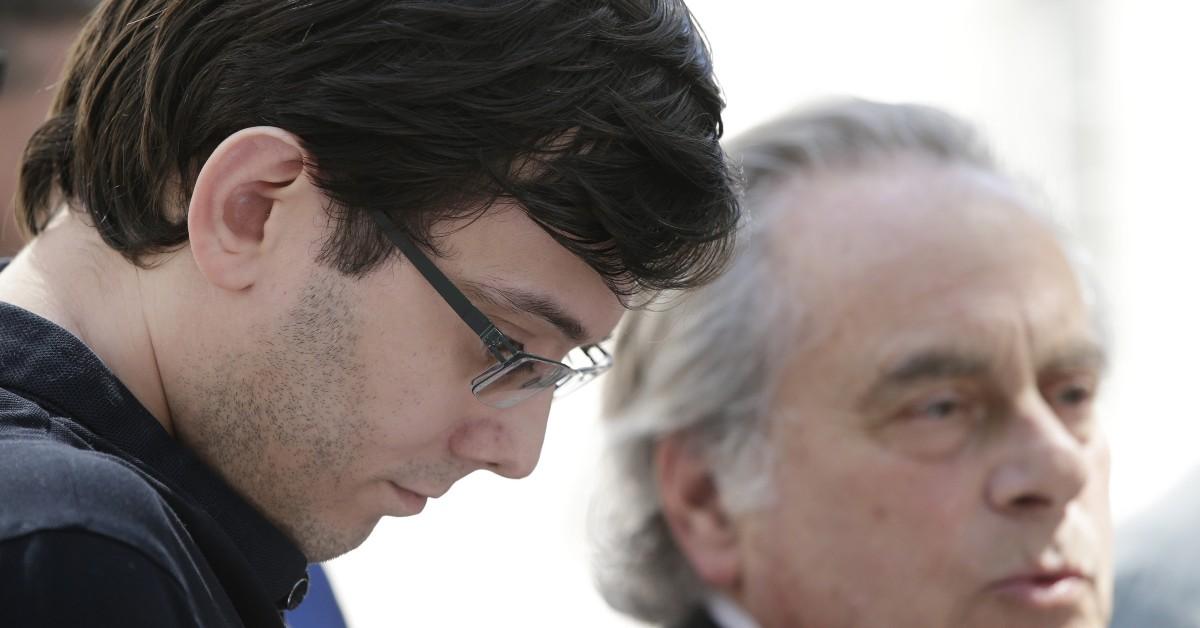 A former Bloomberg reporter who quit her job and divorced her husband to pursue a a jailed man who later dumped her said she has no regrets, according to a report.
Article continues below advertisement
The Daily Mail reports that Christie Smythe, 39, said she is happier after divorcing her financier husband for infamous "Pharma Bro" Martin Shkreli, who broke up with her through his lawyers. Smythe began covering Shkreli in 2015, breaking news of his arrest for securities fraud. She later announced their relationship in Elle magazine.
"Part of me will always love Martin ... I absolutely don't have any regrets about what, you know, what has transpired," Smythe told Fox Digital News. "So we are friends, we talk. I am looking forward to seeing what he does when he gets out [of jail]. I am very excited to see him ... I imagine that there will be a very big hug," she said.
Article continues below advertisement
Shkreli is scheduled to be released in September 2023. He is serving a seven-year sentence after running a pyramid scheme to help his pharma empire in 2015. He is also known for hiking the price of a life-saving AIDS drug from $13.50 to $750.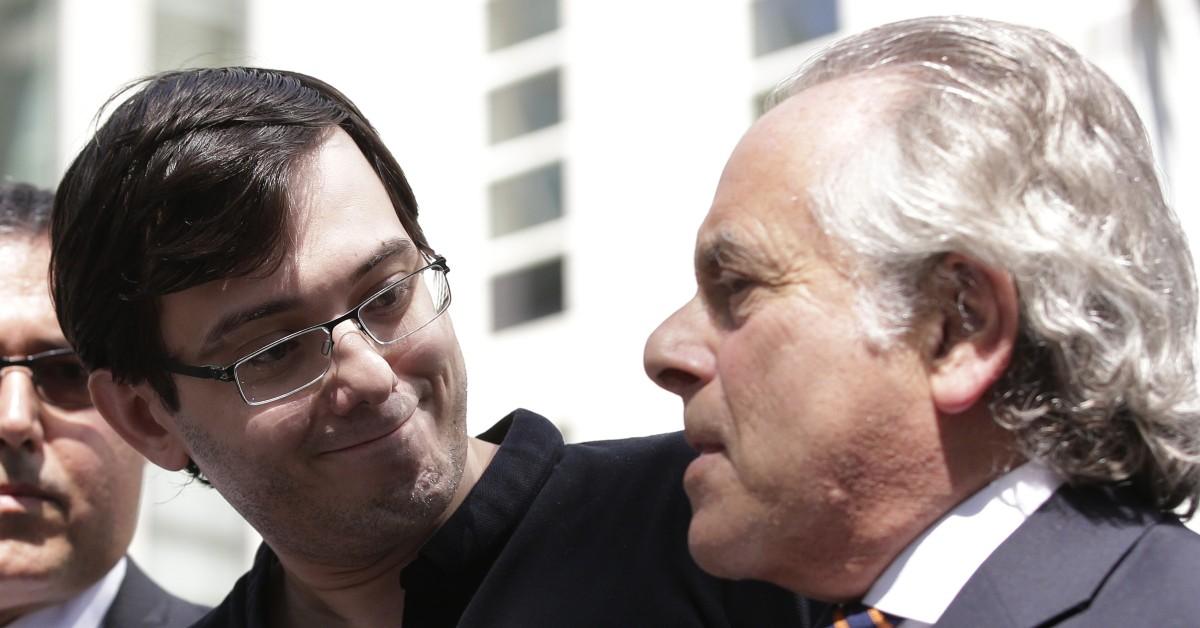 Article continues below advertisement
Smythe is planning to publish a memoir called "SMIRK: How I Fell in Love With the Most Hated Man in America." The smirk reference is to Shkreli's actions during a congressional hearing that scrutinized his actions, earning him the "Pharma Bro" alias, the Daily Mail reports.
"This is great, I am proud of you and thank you for thinking about my feelings as well. I hope it is a smash hit," Shkreli reportedly wrote in an email about her book.
Article continues below advertisement
Smythe told Fox that the Elle article's portrayal of her actions was not accurate. She says she didn't throw everything away for Shkreli.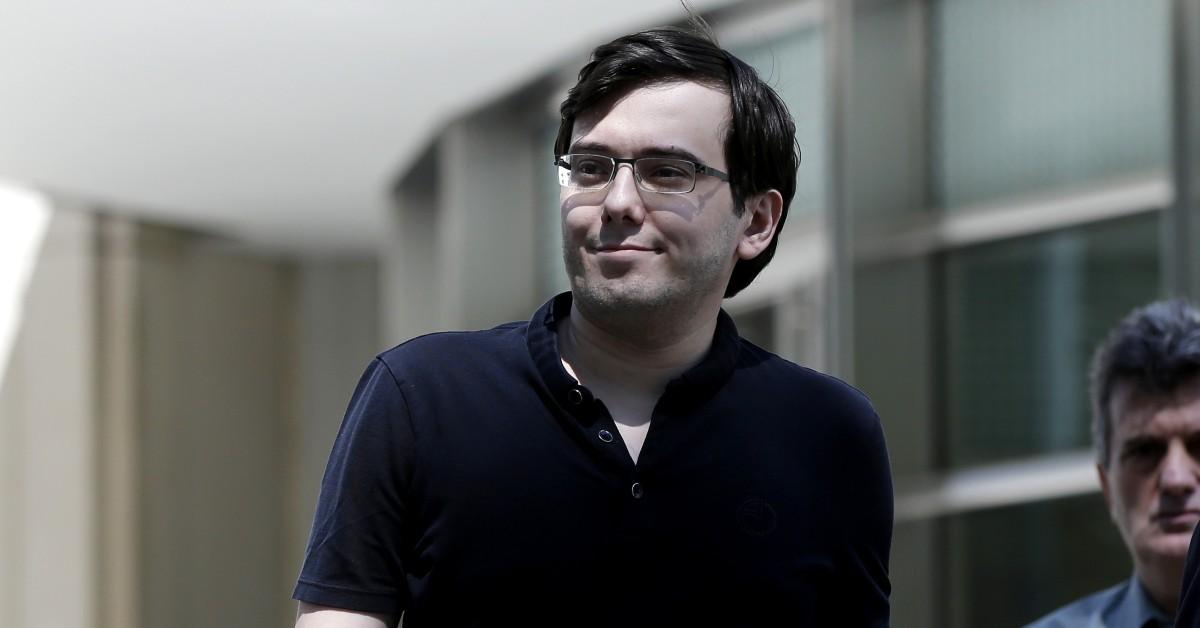 Article continues below advertisement
"The framing was that I throw away my life for Martin Shkreli, and yeah, I kind of object to that characterization because my life has continued. I did not throw anything away. In fact, I am in a much happier place now than I used to be," she said. "I had an Instagram perfect life ... and I just wasn't happy with my entire situation."
Smythe said she was drawn to Shkreli quickly, though she said she was misled by his charm.
Article continues below advertisement
"I got to know him and developed such a close relationship with him ... And what I liked about him is that he was extremely open honestly, very earnest, very smart,' she said, according to the Daily Mail. "Smart in a way there is not just one thing he knows about, or just one thing he is good at. He is an intellectually curious person on a level I rarely see, so I was very intrigued by that."
Smythe quit Bloomberg in 2018 before divorcing her husband in 2019. The outlet reports that she intended to wait for Shkreli to get out of prison and that she froze her eggs. In 2020, Smythe opened up about the romance with Shkreli, who was not pleased about it. He later broke up with her through his lawyers.
Article continues below advertisement
"We are still friends, you know, nothing more. Because there is really no way of having a romantic relationship with someone in prison, where I can't even see him. It has been two years since I have seen him because [COVID] visiting protocols are a nightmare," Smythe said.