Chris Brown's Porsche Wrecked While Partying With Kylie, Kendall, Drake, Tyga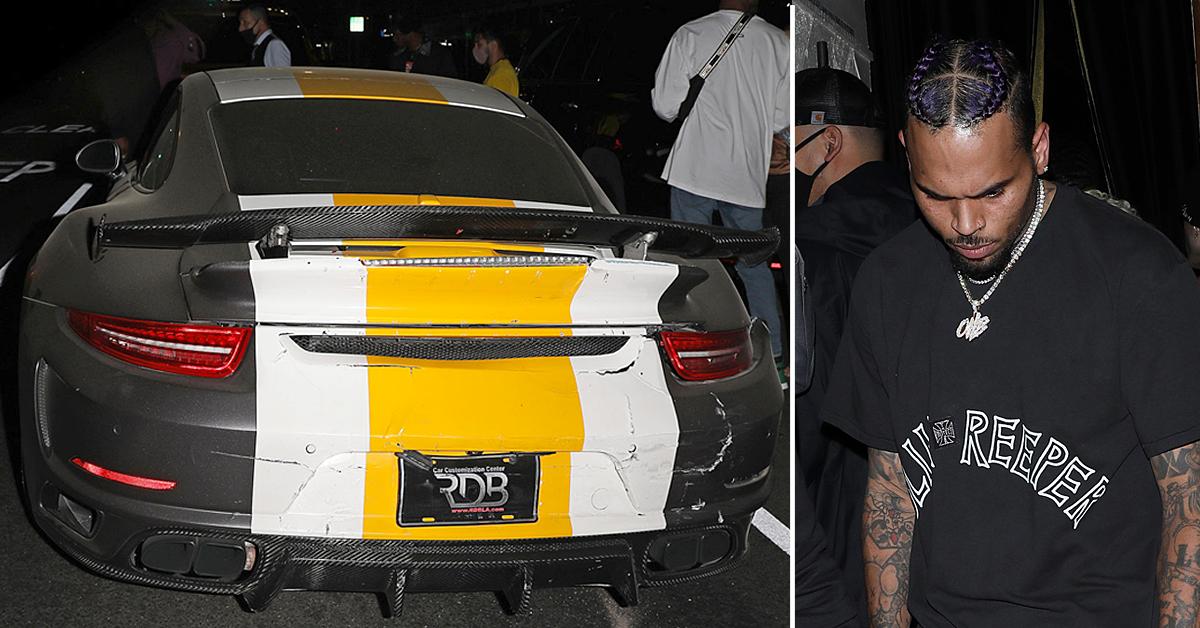 Chris Brown is not too stressed over the fact that one of his Porsches – reportedly worth $230,000 – was just banged up outside a Los Angeles restaurant/nightclub.
Article continues below advertisement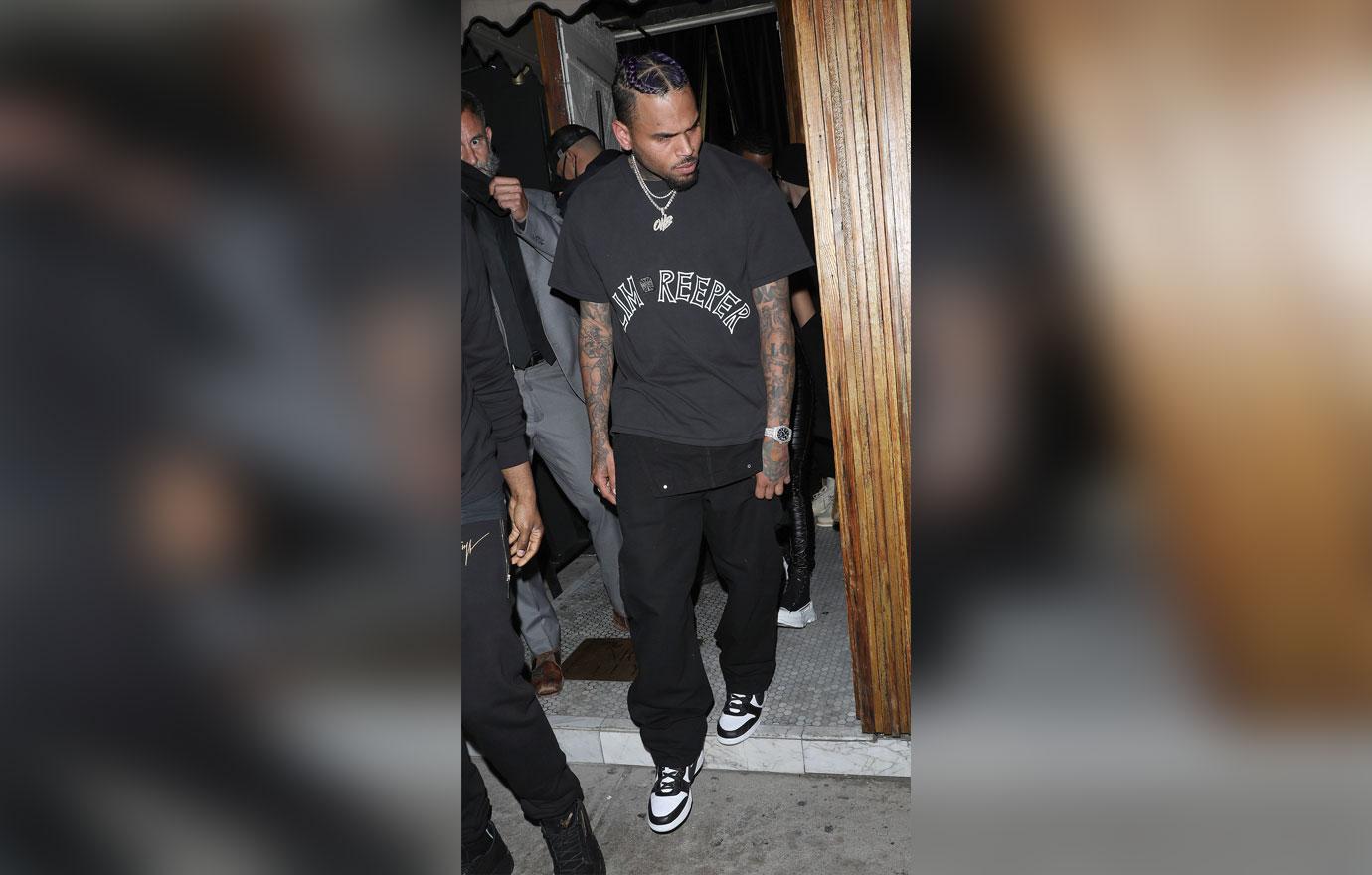 The R&B musician was partying it up inside The Nice Guy in West Hollywood Friday around 1 AM when a driver reportedly crashed into the back of a car parked in the valet area, which then smashed into lots of other cars, including Breezy's a charcoal, yellow and white-striped Porsche 911, which sustained damage to the front and back.
Article continues below advertisement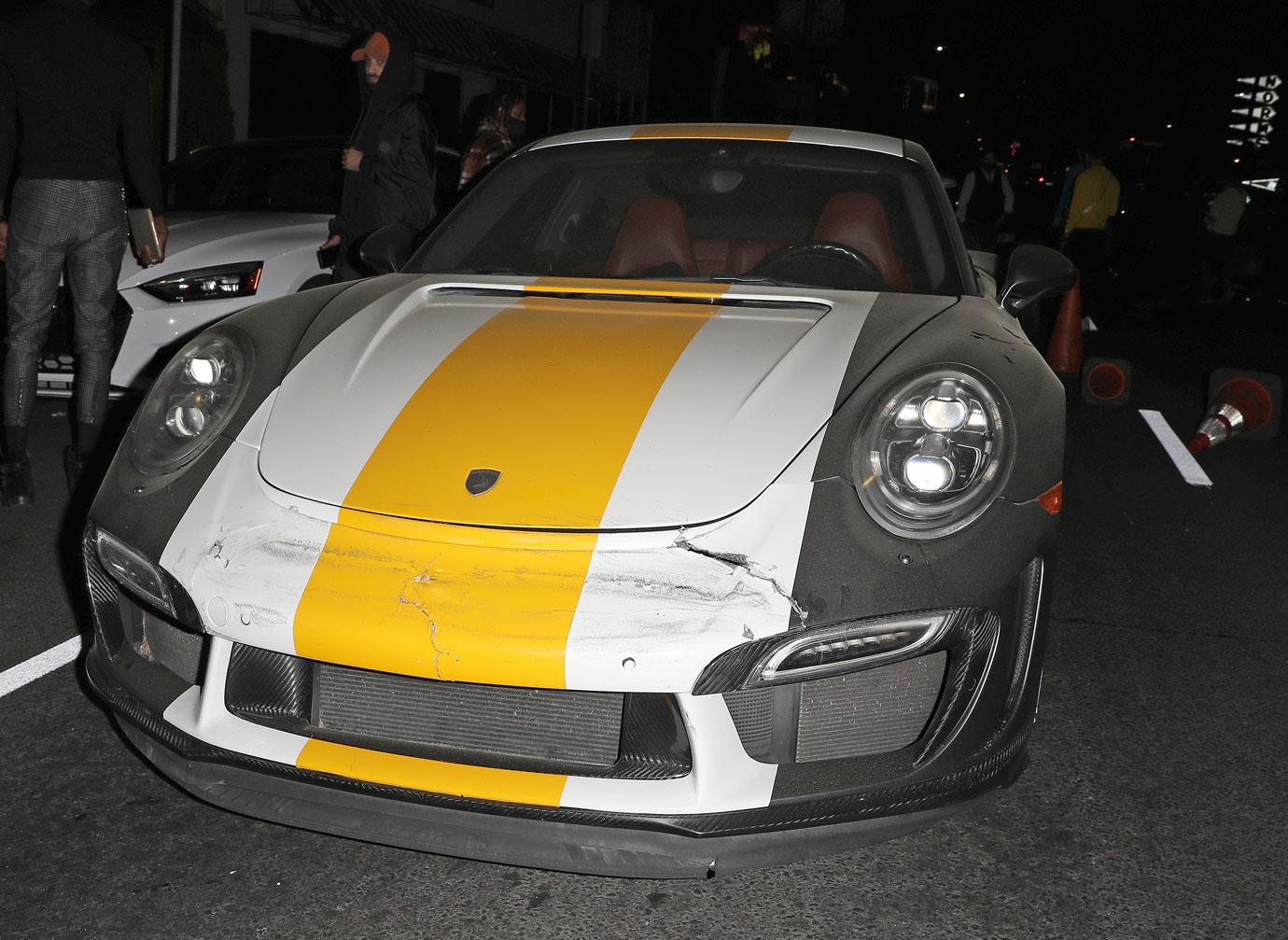 Photos of the scene show other vehicles with way more damage than Brown's whip got. Some cars' airbags even deployed!
Article continues below advertisement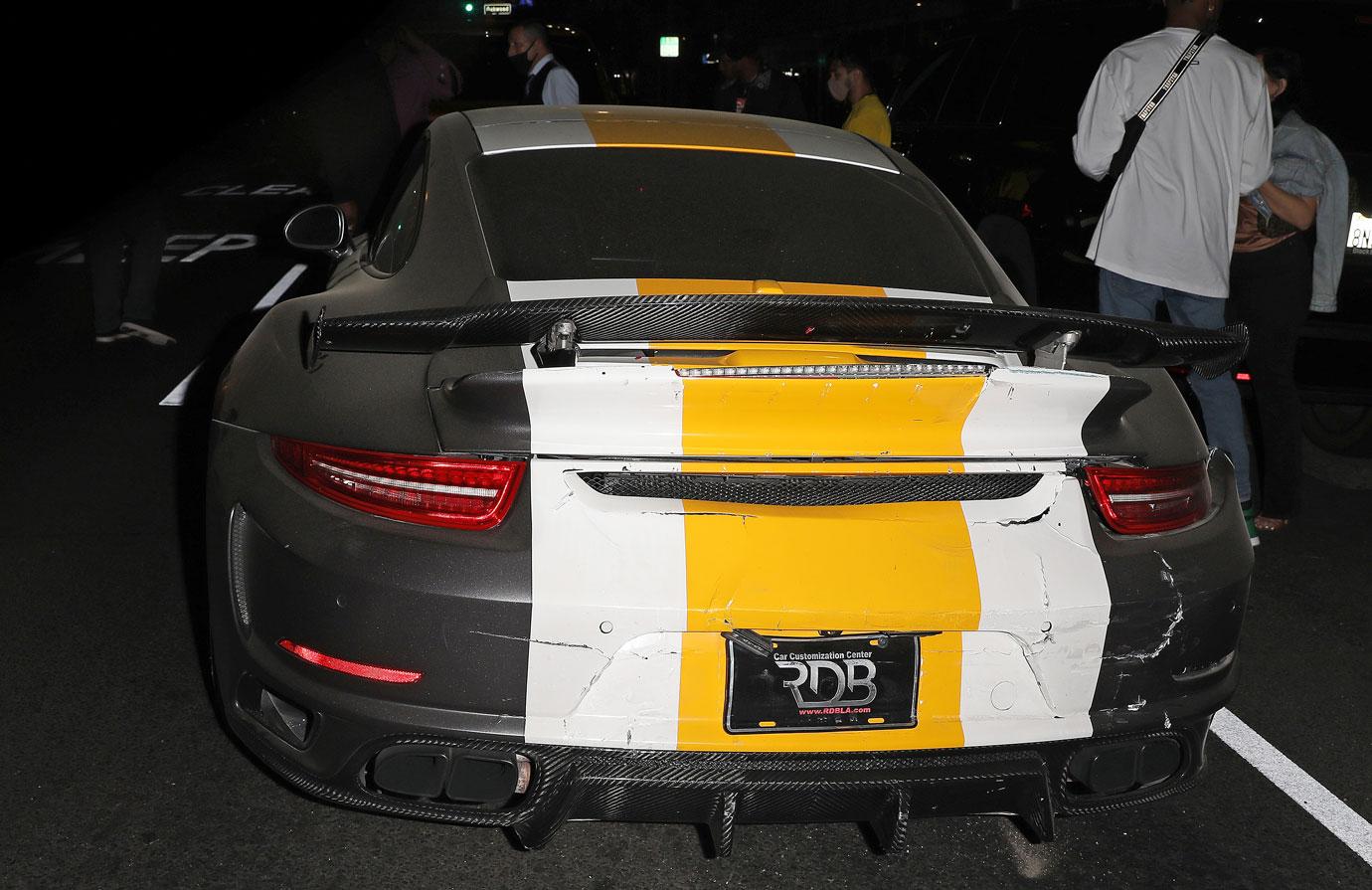 The Los Angeles Police Department is currently investigating the circumstances surrounding the incident, telling TMZ that it appeared to be a standard traffic accident involving one car slamming into multiple others. At this time, no injuries have been reported, and no arrests have been made.
Article continues below advertisement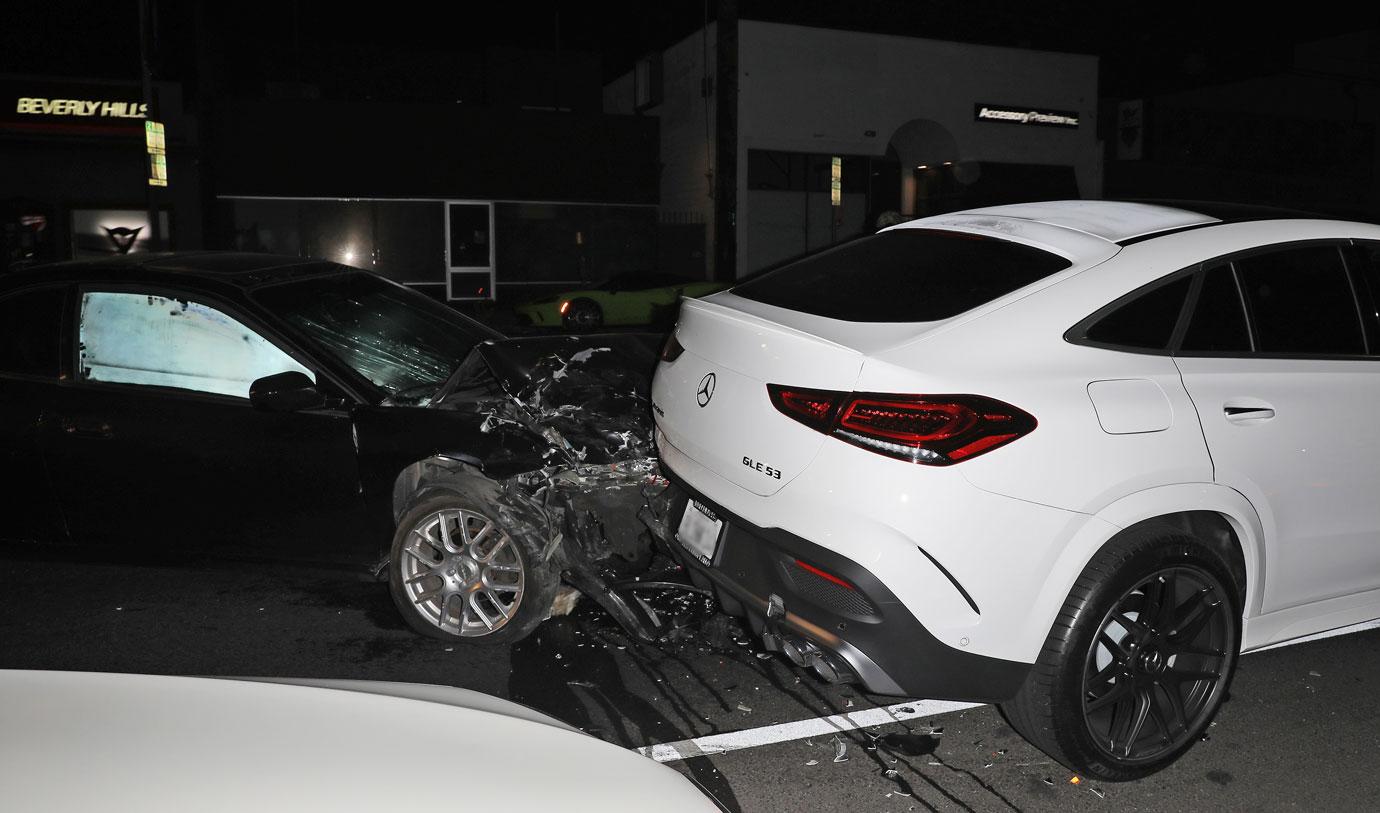 The recording artist was uncharacteristically unbothered by the whole thing, telling paps at the scene he was calm, cool and collected because "I got 10 of these." He was still able to drive his car home…or wherever the night was taking him next.
Article continues below advertisement
But perhaps that wasn't the only collision of the evening!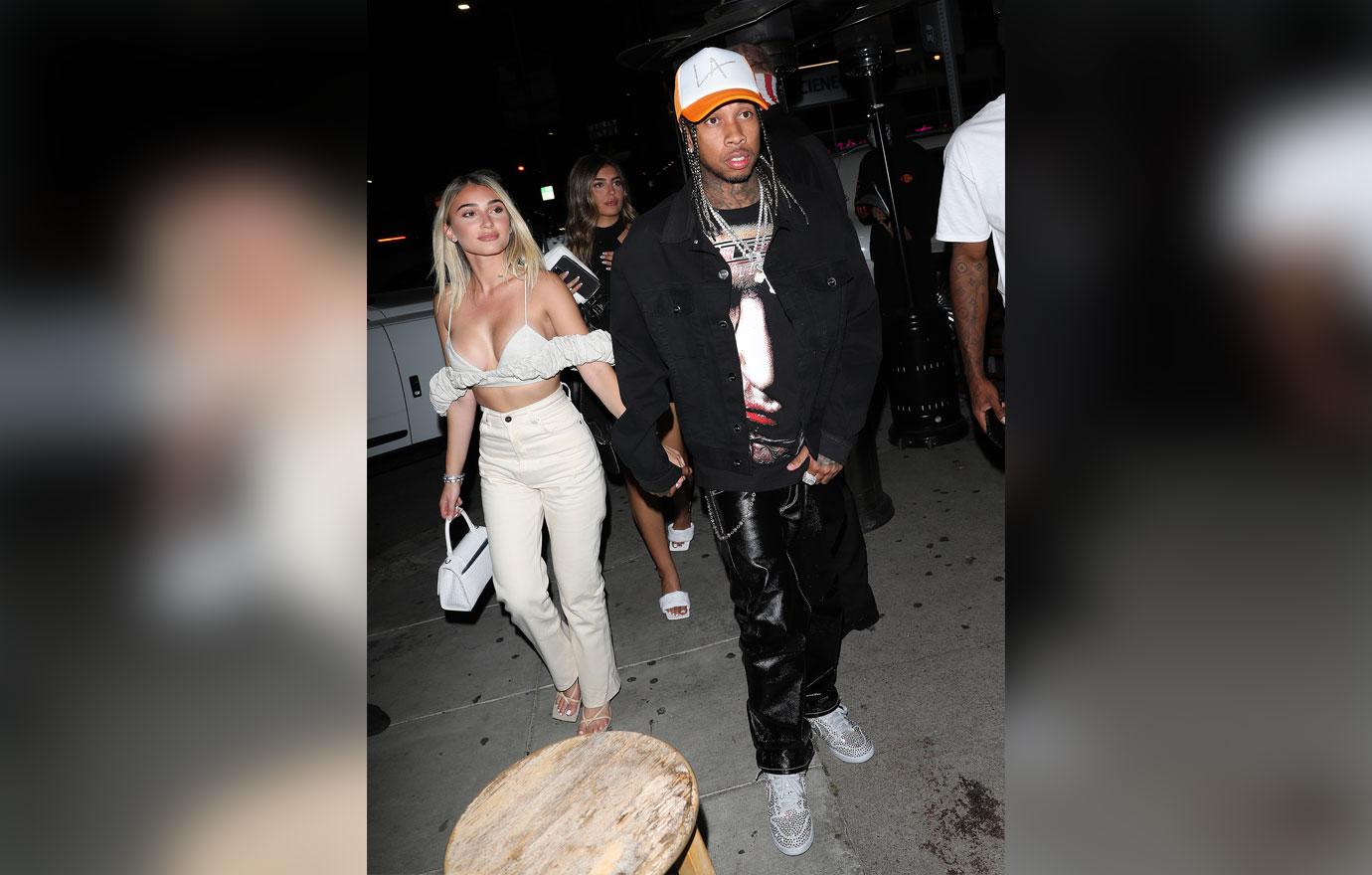 Article continues below advertisement
Earlier in the night, Tyga and his 22-year-old girlfriend, Camaryn Swanson, were spotted making their way into the restaurant-turned-nightclub, where the rapper's ex-girlfriend, Kylie Jenner, was also spending the night! No word as to whether the two crossed paths while inside, but it's possible they were able to avoid each other considering the blowout party's guest list included Drake (who Kylie is also rumored to have dated), Megan Fox and Machine Gun Kelly – just to name a few.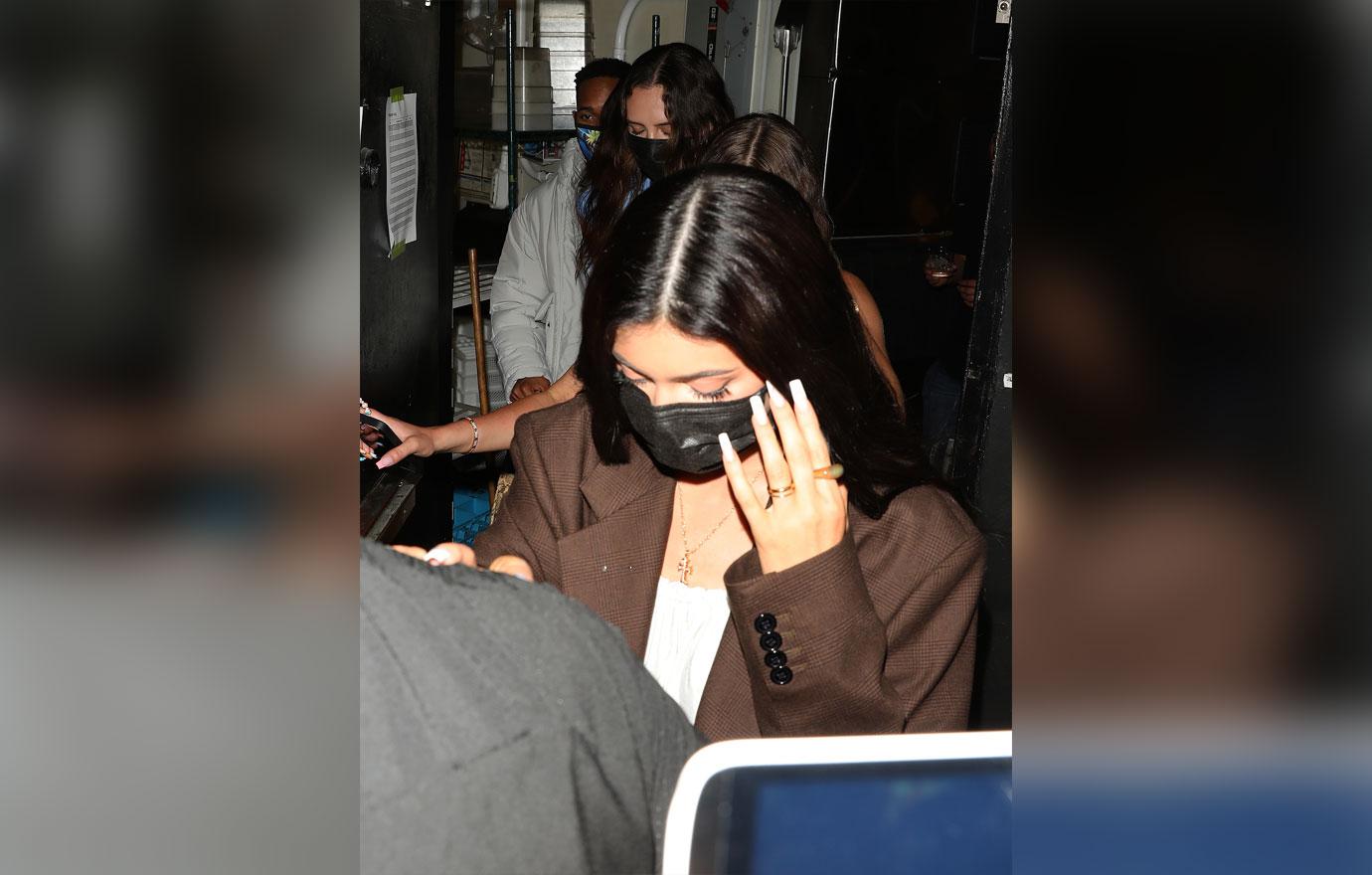 Article continues below advertisement
Also there was Kylie's sister, Kendall Jenner, who first made an appearance via her sister's Instagram Story. The makeup mogul shared a video of the supermodel standing behind the bar, pouring shots of her 818 Tequila, which she debuted in February. Kenny was later photographed leaving the event with boyfriend Devin Booker, while Kylie left solo.