A Deadly Revenge: For Years The Manson Murders Have Been Described As Random Slayings, A New Book Proves That Charles Manson Knew Sharon Tate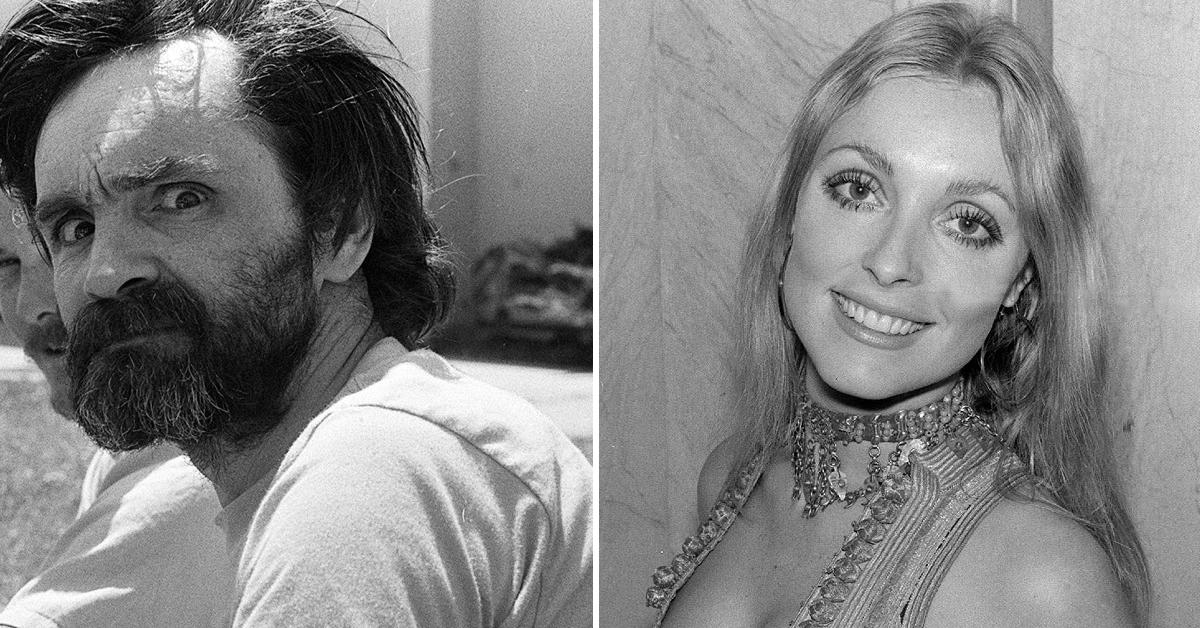 When members of Charles Manson's "Family" cult entered the house of actress Sharon Tate at 10050 Cielo Drive in Los Angeles on August 8, 1969, they only had one thing on their minds -- murder.
Article continues below advertisement
"I am the devil," announced Family member Tex Watson. "I'm here to do the devil's business."
What followed shocked the world and remains one of the most horrific episodes in modern American history.
Article continues below advertisement
Watson and the other members of Manson's cult brutally tortured and slaughtered Tate, along with her friends Jay Sebring, Wojciech Frykowski, and Abigail Folger before desecrating their bodies and writing "pig" on the front door in Tate's blood.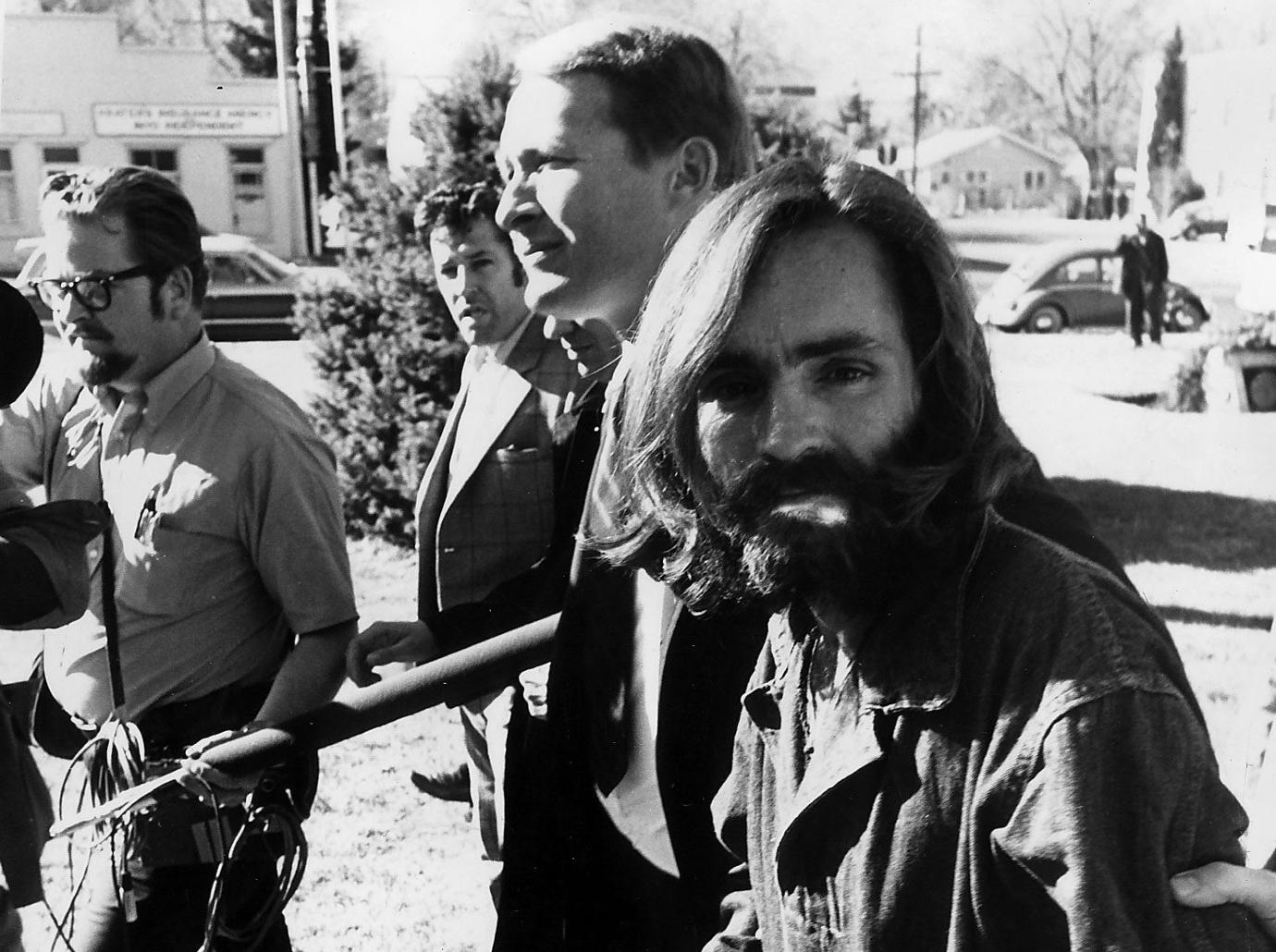 Article continues below advertisement
The actress was more than 8 months pregnant at the time of her murder. The following night the gang struck again, killing Rosemary and Leno LaBianca in their home nearby.
It has always been assumed that Manson's victims were chosen at random, and the murders the senseless act of a madman with a messiah complex.
Article continues below advertisement
In a 1976 interview with the National Enquirer, Manson himself insisted, "It didn't matter who was killed as long as it was someone. No one picked out Sharon Tate and went down there and plotted a course for madness."
But a book by investigative journalists Dylan Howard and Andy Tillett now reveal that Manson had not only previously met Sharon Tate – whose husband Roman Polanski was one of Hollywood's hottest young movie directors at that time – but that he and Tex Watson had visited her house several times before the murders.
Article continues below advertisement
In The Last Charles Manson Tapes: Evil Lives Beyond the Grave, Howard and Tillett uncover how Sharon Tate may have been deliberately targeted by Manson in revenge for his rejection by the Hollywood elite he was so desperate to be a part of.
Before Tate and Polanski moved into 10050 Cielo Drive, the property had been rented by music producer Terry Melcher, who Manson met at a party at Beach Boy Dennis Wilson's house.
Article continues below advertisement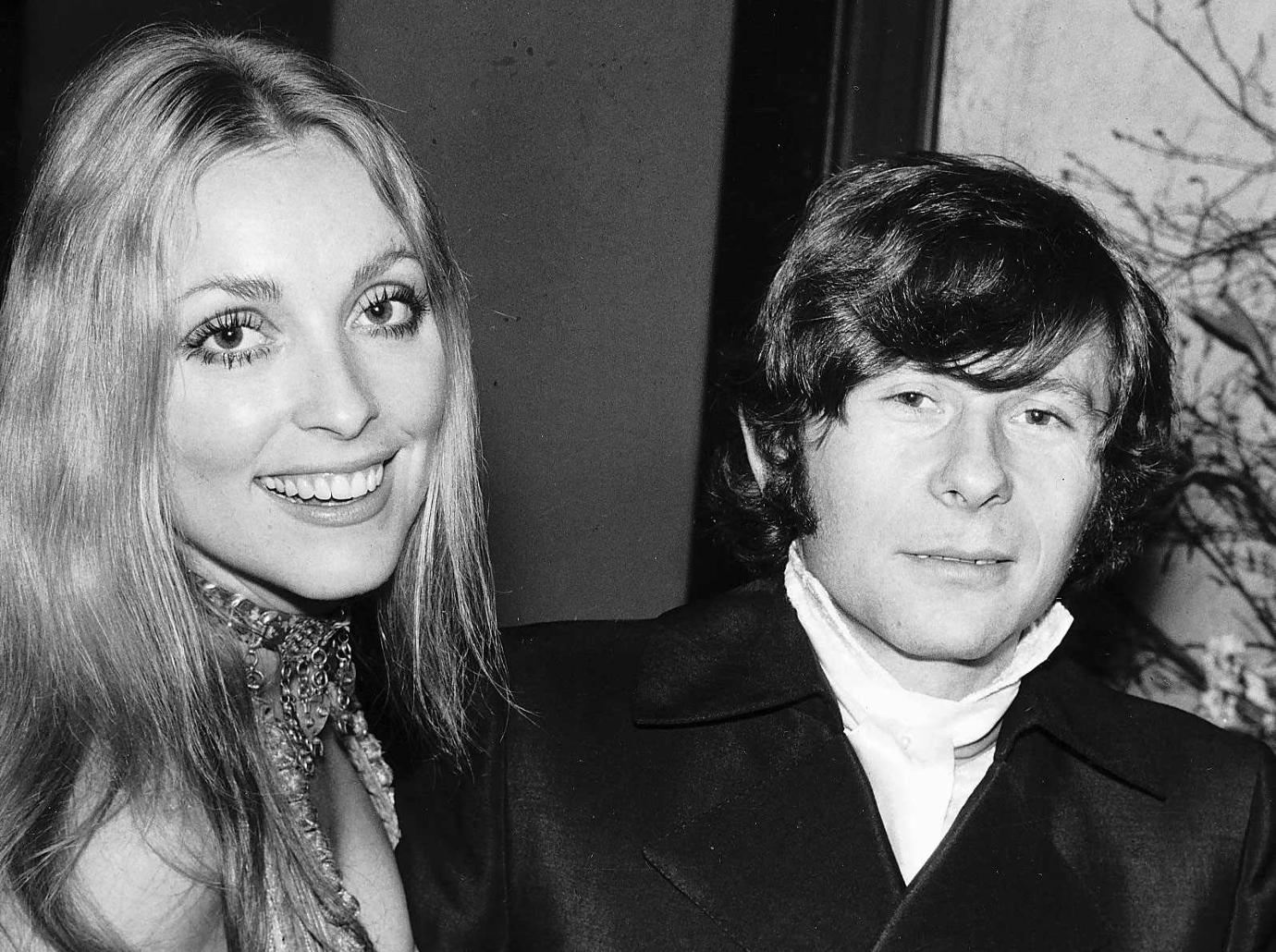 "Melcher had been a longtime friend of Wilson and stopped by the ongoing party at his mansion," write Howard and Tillett. "That's where he first met Manson, who was surrounded by half a dozen people, playing his guitar and singing."
Article continues below advertisement
Later that night, Manson accompanied Wilson as he drove Melcher home.
"Manson, Melcher, and Wilson drove to a quiet part of Benedict Canyon, north and west of Beverly Hills. They drove through a gate, behind which was a 4,600-square foot French country-style estate with a small guest house in the back. The house was part of an estate at 10050 Cielo Drive—an address that would [later] loom large in many people's lives."
Article continues below advertisement
Manson, who was desperate for success as a pop star like his idols the Beatles, made it his business to try to woo Melcher into producing some of his music -- a project that was helped by Tex Watson's ongoing friendship with the producer. As the authors note, Watson "would end up joining Melcher at 10050 Cielo Drive around half a dozen times during the summer of 1968."
In spring 1969, Manson persuaded Melcher to come to the Family's base at Spahn Ranch, a former movie set and horse rental stable in the Santa Susana Mountains just outside of L.A., to hear him play. This, the cult leader convinced himself and his followers was going to be his big break.
The only problem was… Melcher never showed up.
Article continues below advertisement
"But [Manson] was not one to give up so easily," write Howard and Tillett. "He had never forgotten being in the car when Dennis Wilson dropped Melcher at his home. And so, on May 23, without any advance notice, Manson arrived at 10050 Cielo Drive."
"Manson initially walked around the front yard, perhaps composing how he would approach Melcher. He was spotted by someone inside—Iranian photojournalist Shahrokh Hatami, who had been visiting the home's current resident."
Article continues below advertisement
"Hatami went out on the front porch of the home and confronted the stranger. He did not know the name Melcher but thought the stranger might be a friend of the man who actually owned the property—Rudi Altobelli, whom Manson had met earlier at Dennis Wilson's mansion. Altobelli, as it happened, was staying in one of the houses behind the main house."
What happened next remains chilling to the core.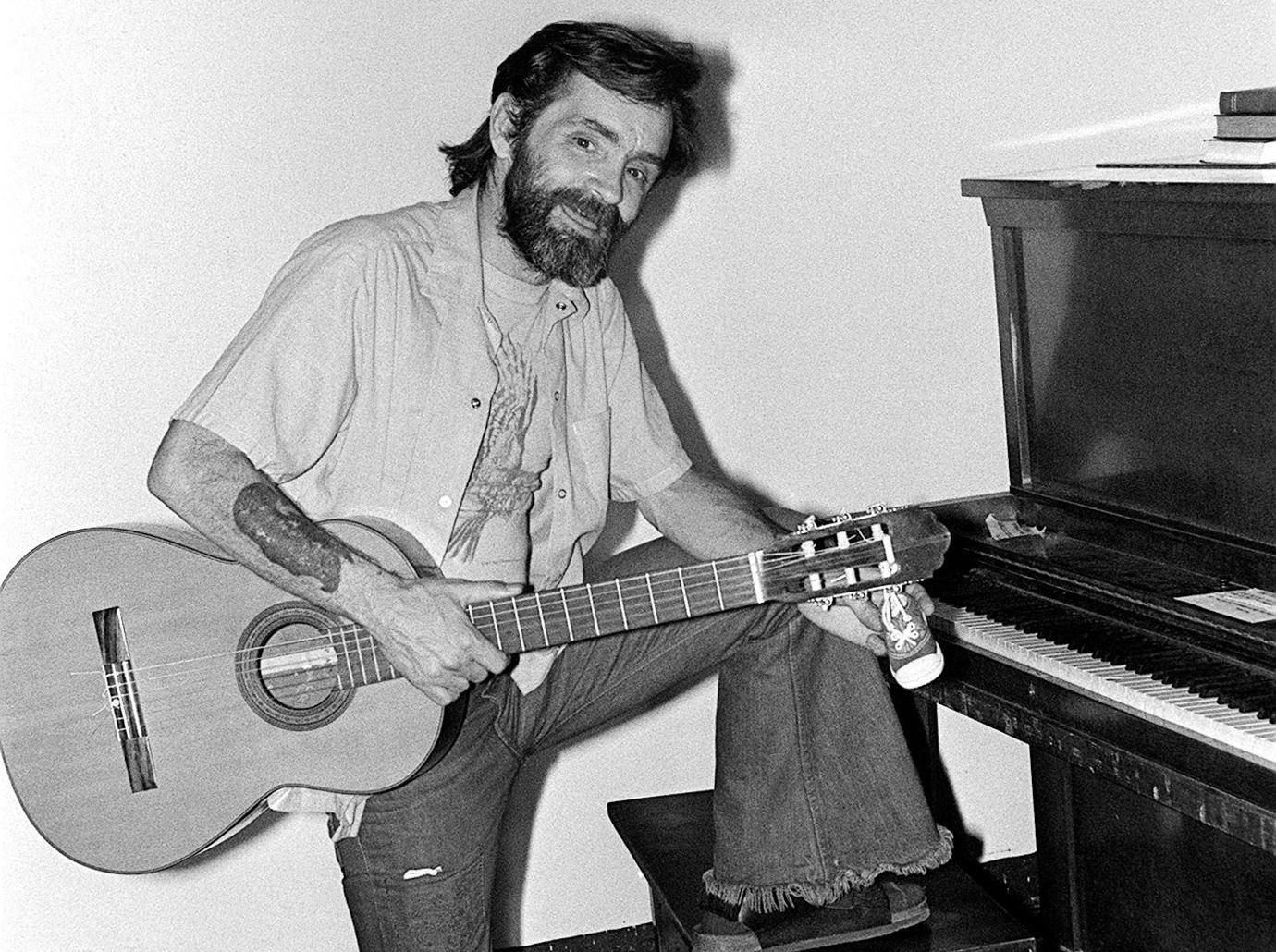 Article continues below advertisement
"But then one of the current residents, having heard the conversation, came to the door. And for a very brief moment, Charlie Manson and Sharon Tate stared at each other. Without saying hello, or anything else, Manson left," the authors write.
"Manson returned to the guest house later in the day. He found Altobelli packing, as he and Tate were leaving for Rome the next morning. Manson introduced himself, but Altobelli was dismissive, pointing out they had met the previous summer."
Article continues below advertisement
A little over two months later, the Manson Family would return to 10050 Cielo Drive with horrific consequences. And as the world reeled at the seemingly senseless killings, Howard and Tillett now believe that the site of the slaughter may not have been an accident… and that Manson's most high-profile victim may also have been deliberately chosen.
"He knew who lived at the house," they explain. "He had been there alone in March 1969 looking for Melcher. Shahrokh Hatami said Sharon Tate had come to the door that day and Manson had seen her. He also confirmed he told Charles the Polanskis lived at the residence."
And they also reveal that particular encounter may not have been a one-off.
Article continues below advertisement
"Had Manson had more contact with Tate before?" they wonder. "How well did he really know the glamorous up-and-coming movie star and did he have more of a reason to exact some revenge? She was said to have been to the Spahn Ranch and enjoyed riding the horses. Some of her band of 'turned-on' pals had been scoring drugs from somewhere, and Charles 'Tex' Watson was a well-known supplier. Did he know Tate or Sebring? Or perhaps Wojciech Frykowski? Had Watson or Manson ever come face to face with Roman Polanski himself? It was certainly possible; the Manson Family had been making money selling drugs and were already infamous on the Hollywood party scene. Altobelli himself would later testify he had met Manson before, saying they were at a party together and listened to a recording of Manson's songs."
The authors also reveal that Manson confidante Marlin Marynick admitted that Charles had once confessed he was familiar with Tate.
"There are things that are not really common knowledge, because people only want to see the manic cult leader," Marynick revealed. "Charlie was a functioning musician; Neil Young gave him a motorbike and he hung out with Jim Morrison, and Mama Cass was a friend of his. She was supposed to speak at his trial. That's the circles they moved in, everybody knew each other in Hollywood."
Article continues below advertisement
"When I asked him about Sharon Tate he said they were his friends and he knew them… he went swimming there. They all knew each other; it wasn't a random thing."
For Howard and Tillett, the fact that Sharon Tate was potentially not an accidental victim but the carefully chosen target of a man consumed by jealousy and rage, makes her death all the more shocking.
"Manson was a jealous man whose career was stalling, and so needed a lift and to cause a splash. What would have more impact than killing an eight-month-pregnant Hollywood actress?" they conclude.
"Manson would ensure the beautiful young actress who had everything, her spoiled pals, and her rich, successful husband knew the party was over. Manson, the perpetual outsider looking in at Hollywood glory, would have his revenge on those who had shunted him aside."