Exclusive Details
Newly Released CCTV Footage Shows Shocking Moment Russian Missiles Strike Ukrainian Mall, Killing 18 & Injuring Dozens More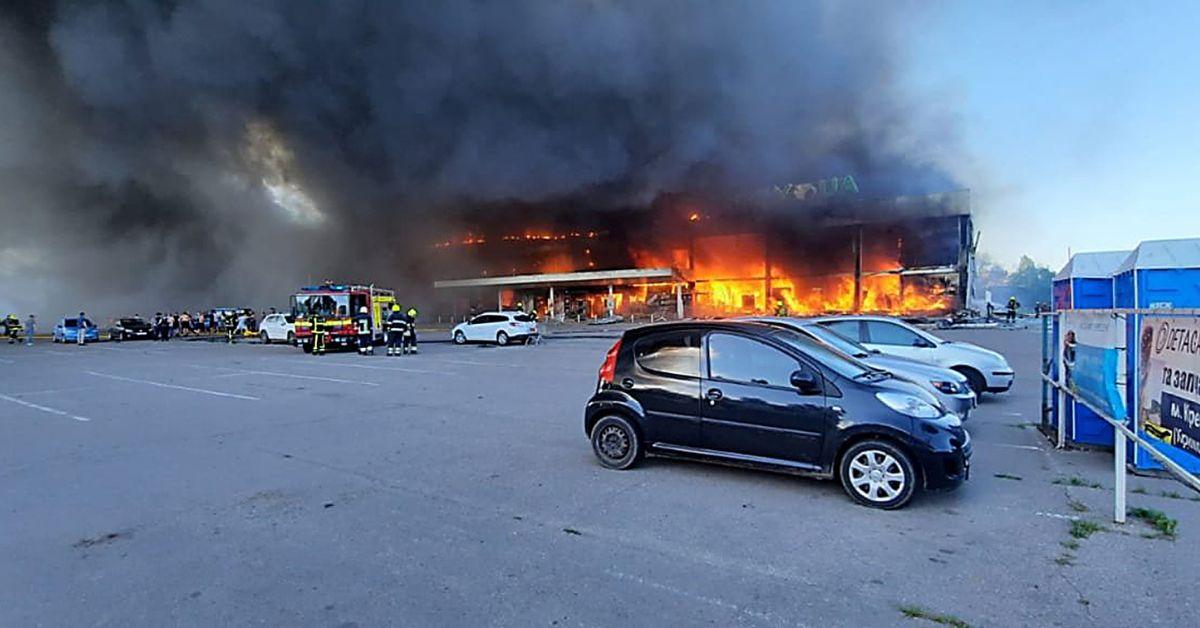 The CCTV footage showing the harrowing moment Russian missiles struck a Ukrainian mall and factory has been released, RadarOnline.com has confirmed.
On Monday, as several Ukrainians were going about their day, two Russian missiles were fired into the Ukrainian city of Kremenchuk, destroying a shopping mall and part of a nearby factory.
Article continues below advertisement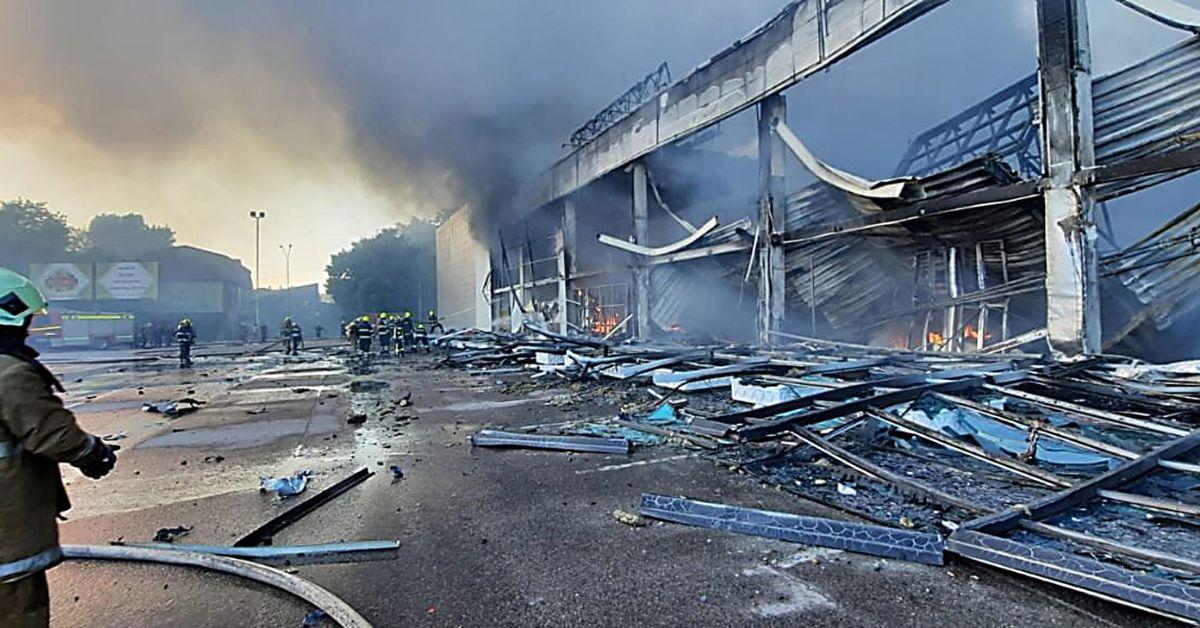 The shocking incident reportedly left at least 18 Ukrainian civilians dead, while dozens more were reported seriously injured from the attack.
Now, the CCTV footage capturing the incident has been obtained by Daily Mail, and it shows the horror that took place in the moments leading up to – and immediately after – the attack.
First, the footage shows a park very close to the mall where civilians could be seen running for cover shortly after the first missile made contact with the shopping center. Moments later, another missile hit the Kremenchuk factory before sending flames and a shock wave rippling across the area.
Ukrainian President Volodymyr Zelenskyy immediately condemned Russia for the attacks, slamming their enemies as "totally insane terrorists who should have no place on Earth."
Article continues below advertisement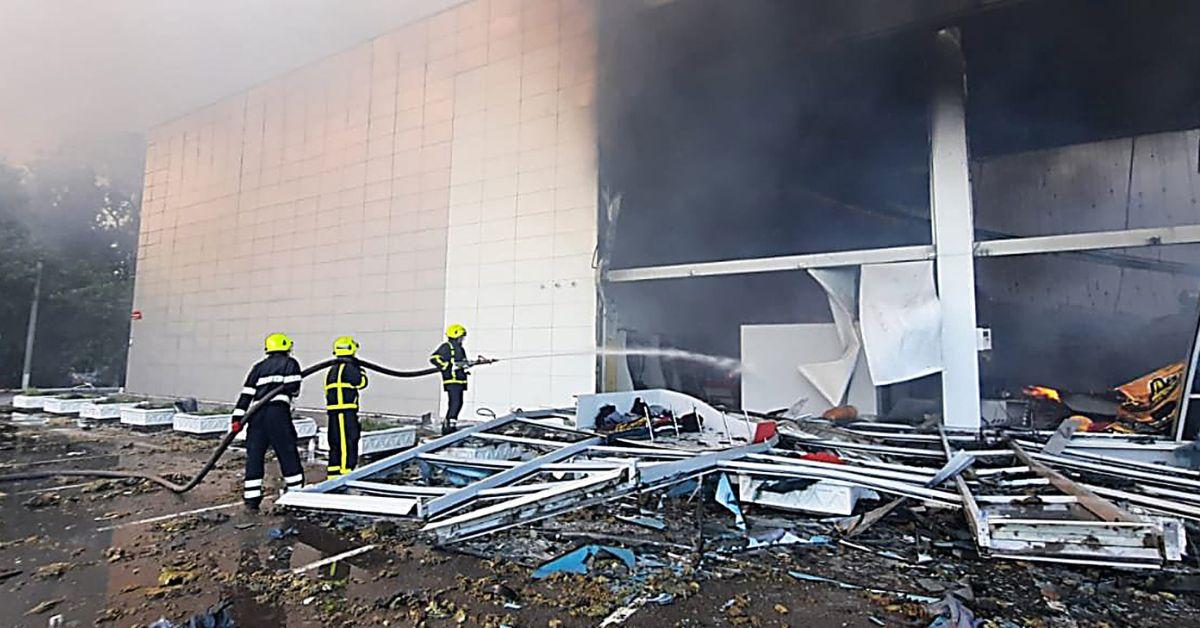 MORE ON:
Russia/Ukraine Conflict
"The Russian strike today on the shopping centre in Kremenchuk is one of the most brazen terrorist acts in European history," Zelenskyy added, while also revealing that upwards of 1,000 civilians were inside the shopping mall at the time of the missile strike.
The G7 – which consists of Canada, France, Germany, Italy, Japan, the United Kingdom, and the United States – also condemned the vicious attack and described it as nothing less than a blatant "war crime."
Boris Johnson, the prime minister of the U. K., further added that the attack clearly exposes Russian President Vladimir Putin's "brutality."
"This appalling attack has shown once again the depths of cruelty and barbarism to which the Russian leader will sink," Johnson proclaimed. "Putin must realise that his behaviour will do nothing but strengthen the resolve of the Ukraine and every other G7 country to stand by the Ukraine for as long as it takes."
Article continues below advertisement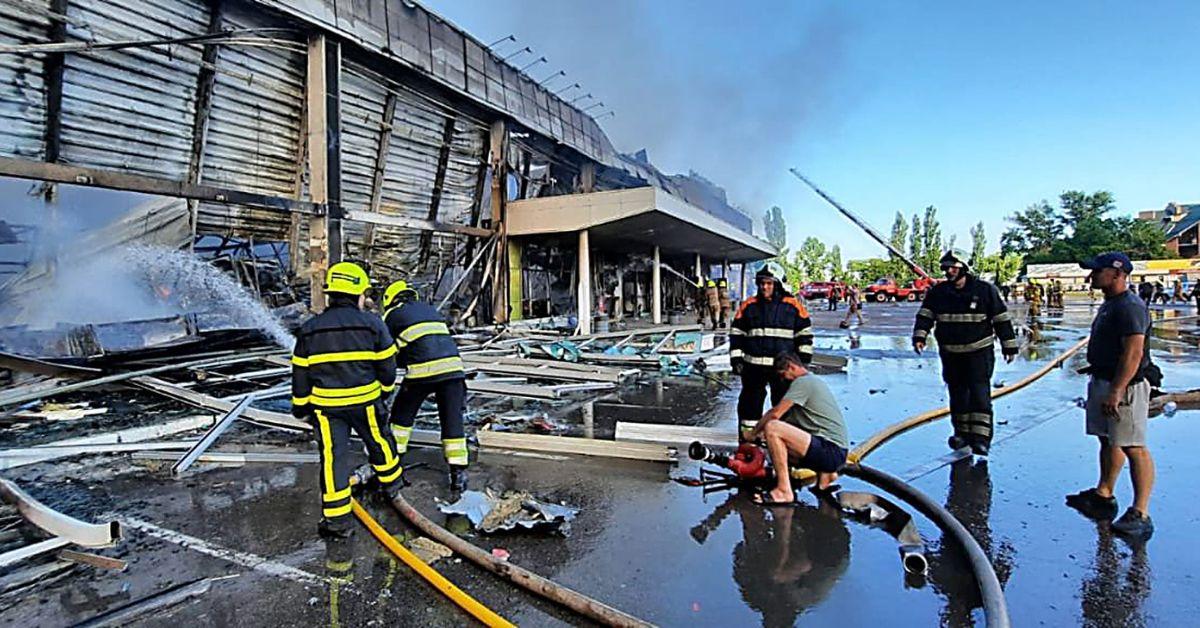 Although Russia initially denied responsibility for the brutal attack, the nation later admitted that they launched the missiles in an effort to destroy a "nearby" military base – despite Ukraine reporting that there are no military targets anywhere near where the missiles ultimately hit.
While 18 civilians are reportedly dead, more than 60 others were injured – 25 of which were forced to seek hospital treatment for their injuries.
Dozens of Ukrainian civilians are still missing following the attack, including many young workers who were working at different shops inside the mall when the missile turned the building to rubble.