How Safe Is CBD For Kids With ADHD?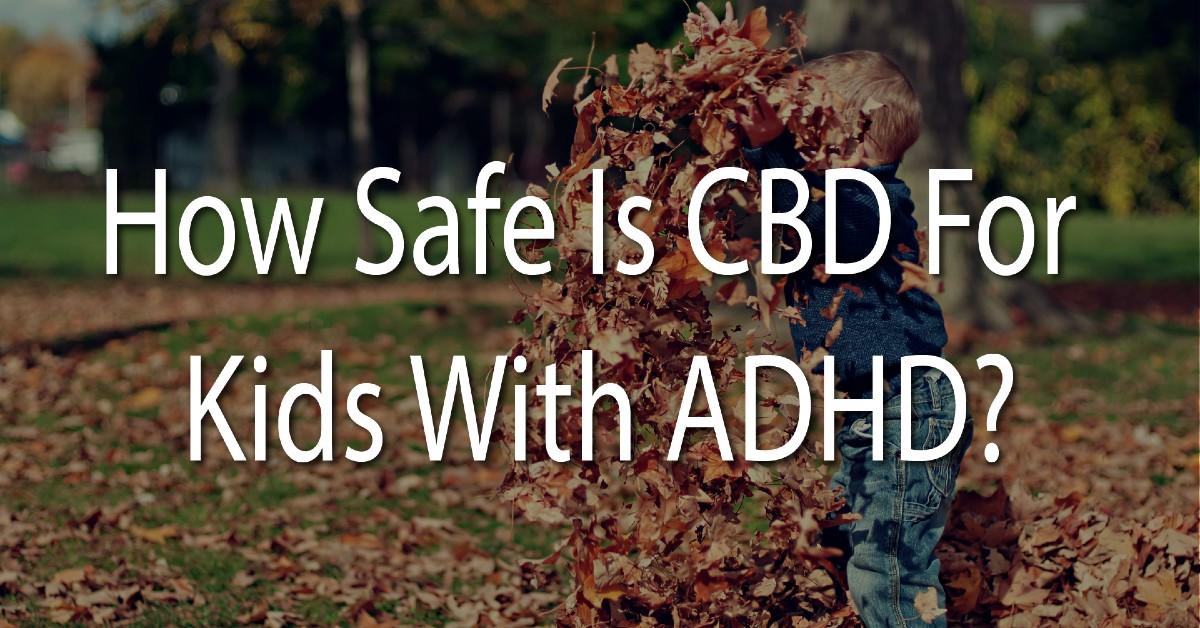 If you're a parent, you'll go to great lengths to ensure that your child is healthy. You might have overheard your friends discussing how they use CBD oil with their children. CBD is a natural component found in cannabis plants that has a variety of beneficial effects on the body and brain, but unlike THC, it is non-psychoactive. CBD is gaining popularity as a treatment for a variety of negative symptoms, including anxiety, pain, and inflammation.
Article continues below advertisement
CBD For ADHD In Kids
CBD can help in managing the symptoms of attention disorder if your child has it, which causes them to get easily overstimulated and lose focus.
There aren't many studies on CBD as a possible treatment option for ADHD. The majority of what we understand about the connection between these two comes from research on cannabis as a whole, rather than the CBD molecule in particular. There is, however, a lot of anecdotal records from the parents who have given CBD to their children that it helps them manage their hyperactive symptoms.
CBD For Kids With Anxiety
CBD appears to block the reuptake of serotonin in the brain, according to research. To put it another way, it increases the body's availability of serotonin. CBD may assist to improve mood and decrease anxiety levels by allowing you to manage your serotonin resources better. The second advantage is CBD's potential to stimulate the production of more natural cannabinoids via the endocannabinoid system. Anandamide, an endocannabinoid that controls emotions including fear, joy, and ecstasy, is one of them.
Finding Best CBD Products For Kids
Finding the best CBD oil products for kids with ADHD starts with searching the internet for CBD products that are made from organically grown hemp plants. If the hemp is cultivated organically, the CBD products made from them are also organic.
The way CBD oil is prepared might reveal a lot about its quality. To minimize manufacturing costs and sell inexpensive CBD oil, some manufacturers employ harmful solvents like butane and propane for extraction. CO2 extraction is a method of extracting clean and powerful extracts. This method does not leave any toxic components behind.
Manufacturers can submit CBD oil for third-party testing by non-company employees to guarantee the product is safe to consume and matches the label on the package. Third-party testing information should always be included on CBD oils; if you cannot find the report, then you should not buy that product.