Carole Baskin Won't Be Back For Netflix's 'Tiger King' Season 2: 'Fool Me Twice, Shame On Me'
Hey all you cool cats and kittens, we come bearing news...
...or should we say, tiger-ing news?
Article continues below advertisement
Tiger King will have to go on without Carole Baskin because she refuses to participate in Season 2.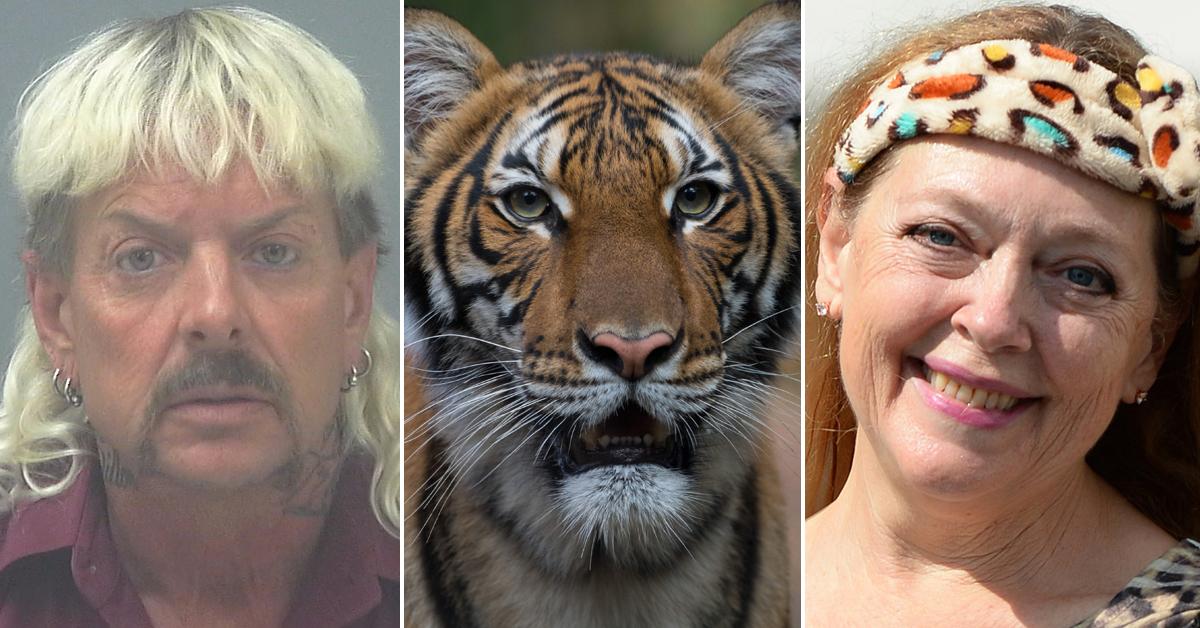 Article continues below advertisement
The flower child cat lady who skyrocketed to fame on the bizarre Netflix documentary says producers approached her about participating in a follow-up to the viral sensation, but she essentially told them to take a hike.
"I told them to lose my number," the owner of Big Cat Rescue told Page Six. "Fool me once, shame on you, fool me twice, shame on me."
Article continues below advertisement
"The first three months [after Tiger King aired] my phone rang incessantly with people screaming obscenities. After that it slowed down," she said. "I didn't take it personally ... it really affected my husband [Howard Baskin] and daughter. If someone said something about someone you love, you would want to protect them."
According to Baskin, producers made her believe she would be the heroine of the show, but anyone who's watched the March 2020 documentary and/or been on the world wide web since then knows that's not what happened.
Article continues below advertisement
Viewers became obsessed with the story behind the 1997 disappearance and presumed death of Carole's ex-husband, Don Lewis. Rumors that she murdered him and fed his body to tigers became the ultimate mystery for internet sleuths to solve.
It didn't help that Lewis' wife and kids – who appeared in the doc – seemed to insinuate the same. They even ran an ad during Baskin's post-Tiger King debut on Dancing With The Stars, asking for tips about Don's disappearance.
Article continues below advertisement
They have also reportedly hired famed attorney Alex Spiro to help them get to the bottom of things.
Prior to her overnight infamy, Baskin enjoyed talking to all her "cool cats and kittens" via self-uploaded videos on YouTube. She continues to post clips, only now, she's reading from past journals to "prove" she did not kill her first husband.
Article continues below advertisement
In fact, Carole feels the rumor was used by her competition in the big-cat business – including Joe Exotic and his camp – in order to slander her. It was then exacerbated by the show.
"Once they tell the media, 'She killed her husband and fed him to the tigers,' it worked for these animal abusers to say these things publicly," she said, insisting, "it's not true and all you have to do is look into it and know it's not true."
Article continues below advertisement
Baskin also thinks timing had a lot to do with how she was perceived, given that when Tiger King debuted, the entire world was just starting to accept the reality of life in COVID-19-induced quarantine. She feels people were angry and wanted someone to blame, making her the perfect scapegoat.
"Tiger King came out when lockdown happened, you had Joe Exotic saying 'Carole Baskin was responsible for everything wrong.' People needed someone to blame. It was a perfect storm," she said. "Had it aired right now, it would have been a different experience ... it was still cleverly edited and had things that weren't true, but I don't think there would have been a global vitriol and outpouring because people were so scared at the time."
Article continues below advertisement
As for the self-proclaimed Tiger King himself, Joe was sentenced to 22 years in federal prison for shooting and killing five tigers, selling baby lemurs and then falsifying paperwork to say they were donated, and trying to pay a hitman $3,000 to kill Carole.
May Tiger King Season 2 be as blissfully chaotic...
...minus the killing of animals and allegedly people.