WATCH: Dramatic Bodycam Footage Shows Fatal Shootout Between Two California Police Officers & Armed Suspect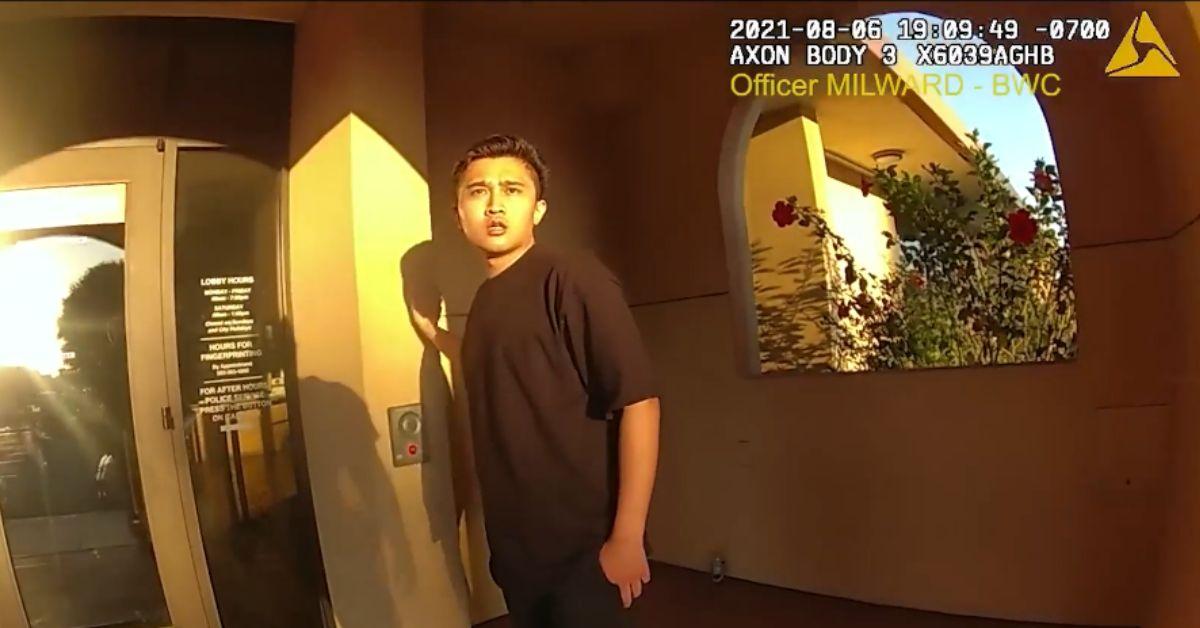 California police have released the dramatic bodycam footage from a harrowing and deadly shootout between two officers and a lone gunman, RadarOnline.com has learned.
The footage, initially filmed on August 6, 2021 in La Habra, California, was released on Tuesday by the Orange County District Attorney's Office.
Article continues below advertisement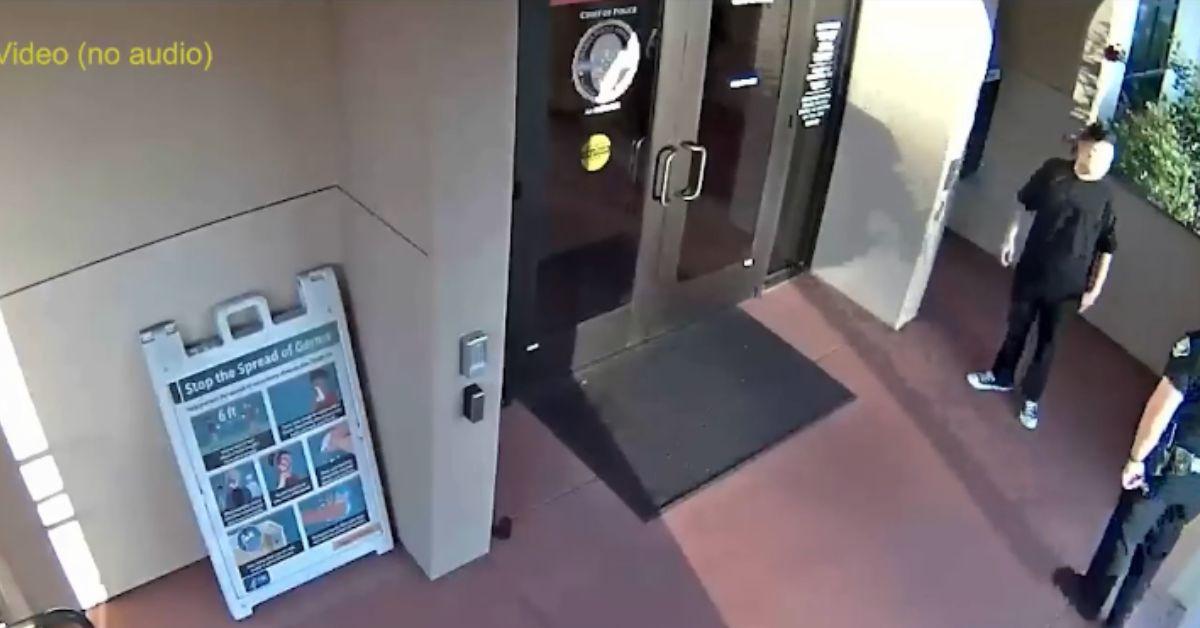 In the shocking footage, the suspect – 22-year-old Matthew-Tuan Anh Tran – is captured pulling a handgun from his waist without warning before opening fire on two La Habra police officers – Officers Mark Milward and Abigail Fox – outside the city's police department.
Tran managed to shoot Officer Milward with two bullets. The bullets reportedly pierced through the officer's bulletproof vest and hit him in the upper chest.
The second officer, Officer Fox, quickly returned fire and struck the 22-year-old suspect with three out of five fired bullets.
Tran was ultimately pronounced dead at the scene while Officer Milward was forced to spend a week in the hospital recovering from the bullet wounds sustained in the deadly gunfight.
Article continues below advertisement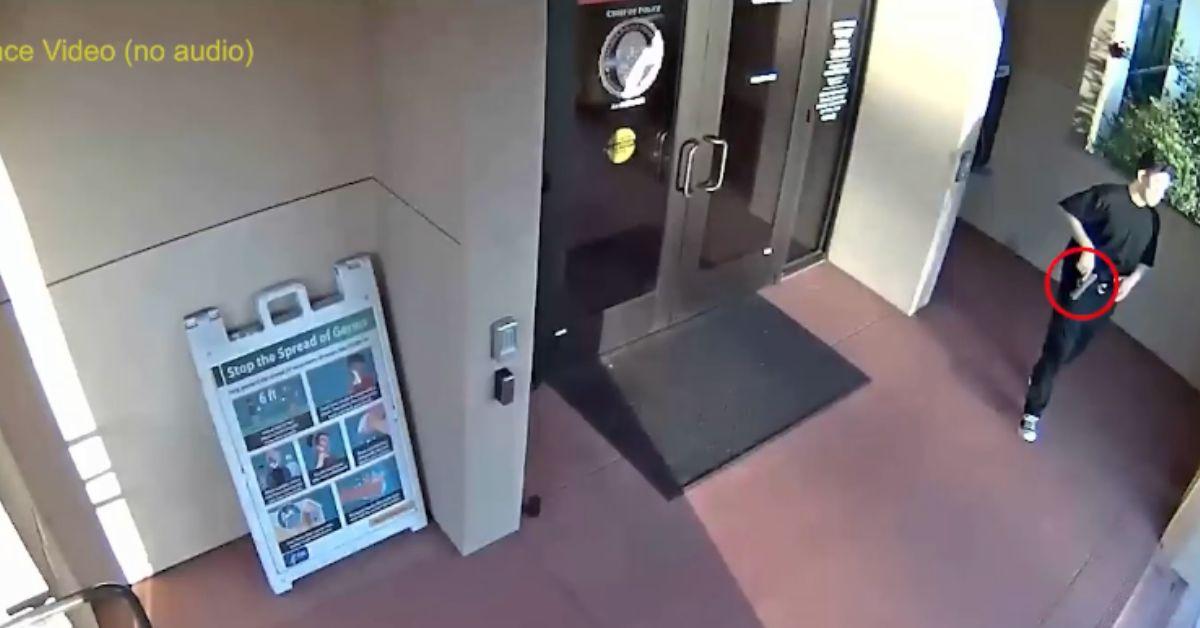 The Orange County District Attorney's Office also reviewed the shooting and has since determined that Officer Fox had acted in a "reasonable and justified" manner when firing upon Tran and was cleared of any wrongdoing.
"Officer Fox did not have time to de-escalate the situation or use less-lethal force because Tran was already firing at Officer Milward," Senior Deputy District Attorney Dan Feldman said in a statement.
"Officer Fox fired in defense of Officer Milward," he continued. "Officer Fox also feared for her life as well as [the woman's]. Additionally, Officer Fox feared for the lives of civilians in the area."
According to Feldman, the incident began around 7 PM on August 6, 2021 when a woman called 911 to say she was being followed by an unknown man – later to be identified as Tran – as she was driving home from work.
Article continues below advertisement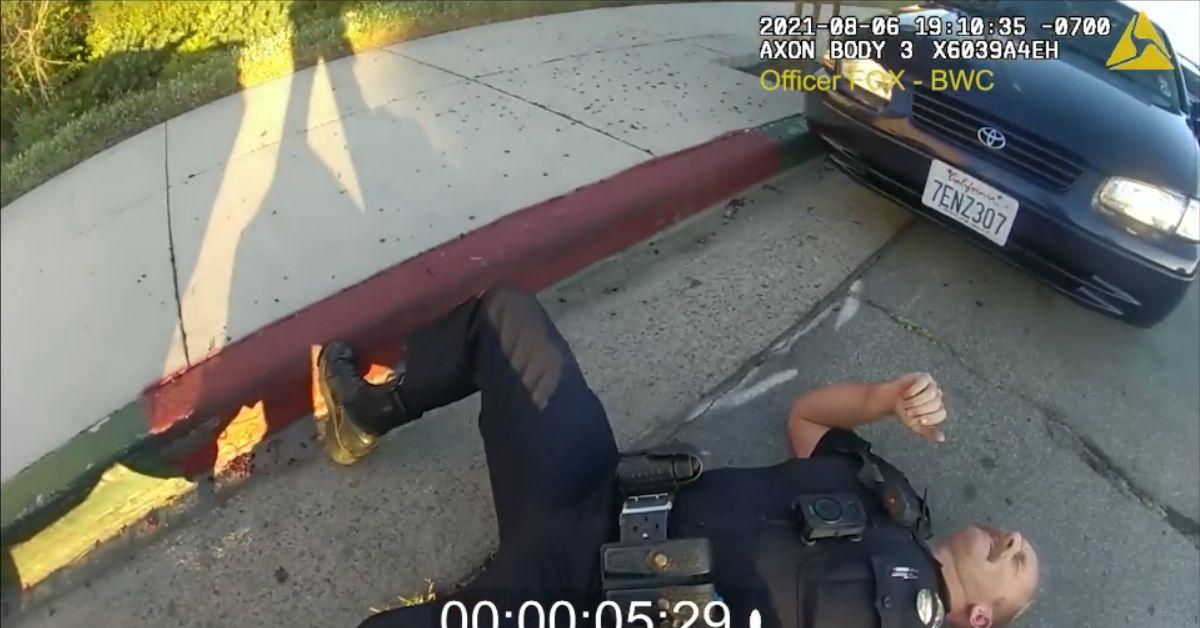 The woman was advised to pull into the La Habra police station on North Euclid Street, which she did.
After arriving at the police station, Tran reportedly exited his vehicle and attempted to enter the front lobby of the station. When the 22-year-old was approached by Officers Milward and Fox, he suddenly grabbed the handgun in his waist and opened fire.
Tran's autopsy later found the young gunman had amphetamine, marijuana and methamphetamine in his system at the time of the shootout.
The investigation into the shocking incident also found Tran had used a fabricated Glock-style 9mm semi-automatic pistol. The pistol had no serial number and was considered a "ghost gun" that was both unregulated and untraceable.