'Sex And The City' Star Blair Underwood And Wife Désirée DaCosta Announce Divorce After 27 Years Of Marriage
Sex and the City star Blair Underwood and his wife of 27 years, Désirée DaCosta, are going their separate ways.
Article continues below advertisement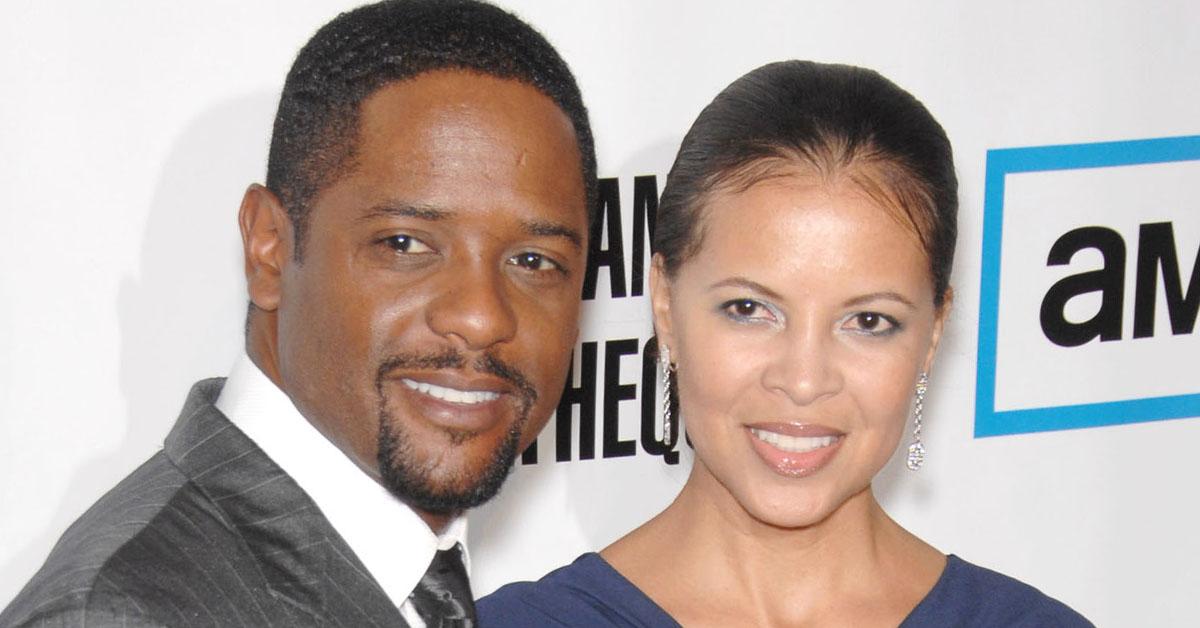 The 56-year-old actor and DaCosta announced their decision on Sunday via a joint statement posted to social media. The now-estranged couple shares three children: 24-year-old son Paris, 22-year-old daughter Brielle, and 19-year-old son Blake.
Article continues below advertisement
"After a tremendous amount of thought, prayer & work on ourselves individually & collectively, we have come to the conclusion to end our marriage that began 27 years ago," they began their statement.
"It has truly been a beautiful journey," they went on. "Our proudest achievements are our three incredible children. Three souls to which God entrusted us. We continue to be awed & humbled by the blessings of parenting. We have always put their best interests first & will continue to do so. We will continue to be the best of friends and co-parents and have the utmost respect for one another as we embark upon this new chapter of our lives, separately."
Article continues below advertisement
The now-exes concluded their announcement with gratitude, telling their family friends and fans, "We thank you all for your support throughout the years & we humbly ask for privacy & understanding during this new season of change."
Article continues below advertisement
In 2008, Underwood – who portrayed Dr. Robert Leeds, a love interest of Cynthia Nixon's Miranda Hobbes, in 2003 – said he had grown up watching his father serve as the breadwinner and protector of his mother, which is the type of marriage he thought he had to emulate.
"I wanted to be her rock, her protector," the Quantico star said of his then-wife in an interview published on Oprah.com. "If she had a problem, I wanted to solve it. I thought that's what was expected of me."
Article continues below advertisement
Blair said he eventually learned he didn't have to fix all of Désirée's issues, but rather support her when she needed his comfort.
"She didn't expect me to always have an answer for her," he explained at the time. "She wasn't coming to me for a repair. She just needed a shoulder to cry on."
Article continues below advertisement
Last year, the actor revealed he initially passed on SATC after he was approached to make a one-off appearance opposite Kim Cattrell's highly sexual PR guru, Samantha Jones.
Article continues below advertisement
"Kim Cattrell's character wanted to be with a Black man, and it was all about the curiosity. 'What's it like to be with a Black man? Are the rumors true?'" Underwood said on Netflix's Strong Black Lead podcast. "And I said, 'Thank you, but no thank you. I appreciate it, and I'm honored.' And I mean that! I don't take that lightly when people offer you a job. But I said, 'I'm not interested in being the Black curiosity, but thank you.'"
Underwood said producers eventually reached back out to him with another proposal – this time, to play Dr. Leeds as part of a multiple-episode story arc. He credited his then-wife with urging him to take on the gig.
Article continues below advertisement
"Two years later, they came back and had an offer to come join the show," he recalled. "And I said, 'Is it going to be about his race, or is he going to be a human being?' They said, 'Naw, he's a doctor that's in her building who she meets in the elevator and they hit it off.' That was important."
"I only did five episodes, and they only mentioned [interracial relationships] once because it's obvious," he added. "You don't have to talk about the Black guys. It's obvious what you are."