Exclusive
Sex Creep Bill Cosby: I'll Be Out Of Prison By April—Find Out Why He Thinks He'll Go Free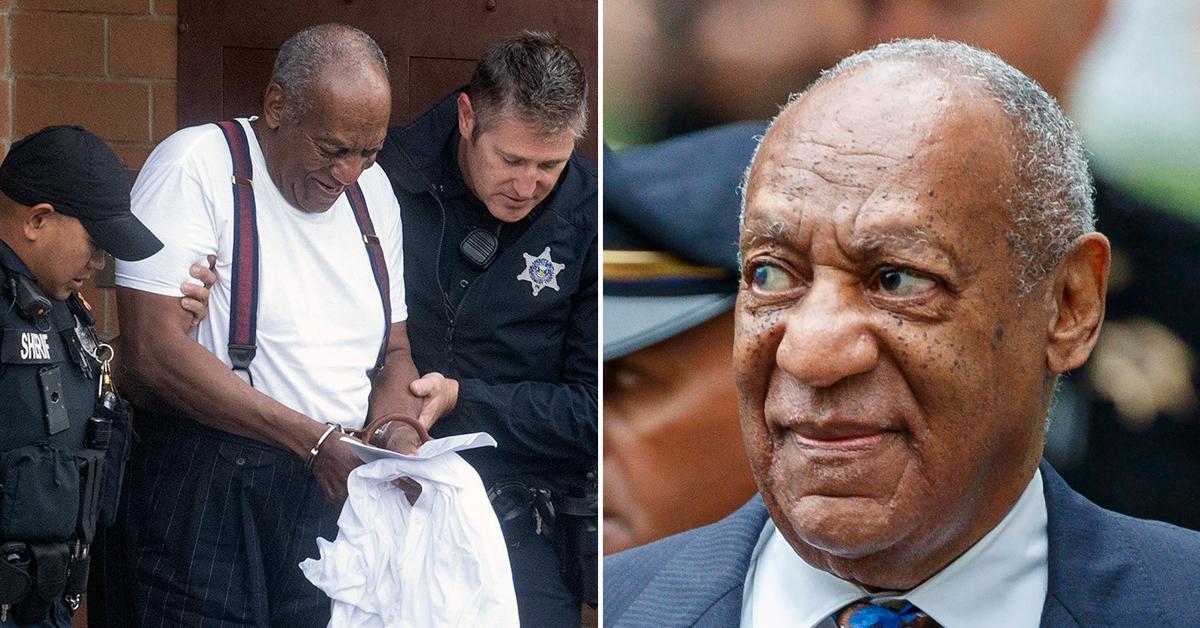 Article continues below advertisement
Cosby is so convinced he'll be set free, RadarOnline.com has learned, he's even refusing to participate in the prison sexual predator counseling sessions and has vowed to defiantly maintain his innocence before the state parole board in September (2021) — despite about 60 women stepping forward to accuse him of drugging and molesting them over the past four decades.
"Just a few days ago they came to him and asked if he would go to those counseling courses for being a sexual violent predator and he said, 'No,'" his spokesman Andrew Wyatt exclusively told RadarOnline.com.
Bill Cosby Encourages Men To Be 'Great Citizens' While In Prison For Sex Assault
"He said, 'No! I am not guilty of this and I am not going to any courses. By attending those courses, I am admitting guilt!"
When asked if Cosby plans to admit guilt during the parole hearing, Wyatt said, "He's sticking to his guns!"
Article continues below advertisement
Cosby, 83, believes the Pennsylvania Supreme Court is going to overturn the 2018 conviction that landed him in at the State Correctional Institution (SCI-) Phoenix, where he is serving three to 10 years for raping and drugging Andrea Constand inside his suburban Philadelphia home in 2004.
The Most DISGUSTING Claims Against Bill Cosby In 15 Clicks
The once popular "America's Dad" and his high-powered lawyers argued the lower court and prosecutors tainted jurors by allowing five other victims to testify about Cosby's prior bad acts during the trial in Montgomery County Criminal Court.
"He's hanging his hat on the Supreme Court decision. He is rolling the dice in that direction," Wyatt told RadarOnline.com. "Based on what we saw with the (Supreme Court) justices, he should get a new trial or vacate his conviction."
Article continues below advertisement
"I don't know if the prosecutor will go back and re-try the case," Wyatt said. "I think they will possibly try to cut some type of deal with him, and I doubt if Mr. Cosby would take any deal."
The Cosby team is gearing up for the Supreme Court's decision, which they expect in weeks, Wyatt said.
In an odd twist, the court decision may come by April 15 — the birthday of Cosby's 27-year-old Ennis, who was gunned down in Los Angeles by Mikhail Markhasev, 18, during a botched attempted robbery in 1997.
From Superstar To Cellmate: How Bill Cosby Wound Up A Jailbird
Cosby, who frequently comments about race relations in America on his Instagram, recently used a photograph of Ennis to re-post a 1998 USA Today op-ed piece by his wife, Camille, calling Ennis' murder racially motivated.
"Twenty-three years later, Camile's words are a reflection of the racism that has plagued these United States and is still alive today," Cosby wrote.
Markhasev, who is white, was convicted of first-degree murder and sentence to life behind bars.
Will Cosby go free? Stay with RadarOnline.com for the latest!