Bill Clinton Leaves ICU Assisted By Wife Hillary Clinton After Being Discharged From Hospital Following Life-Threatening Infection
Bill Clinton has been discharged from the hospital on Sunday after spending five nights at the medical center in Irvine with a potentially life-threatening infection.
His wife, Hillary Clinton, was seen by his side as she held her arm to assist him with walking out of the building.
Article continues below advertisement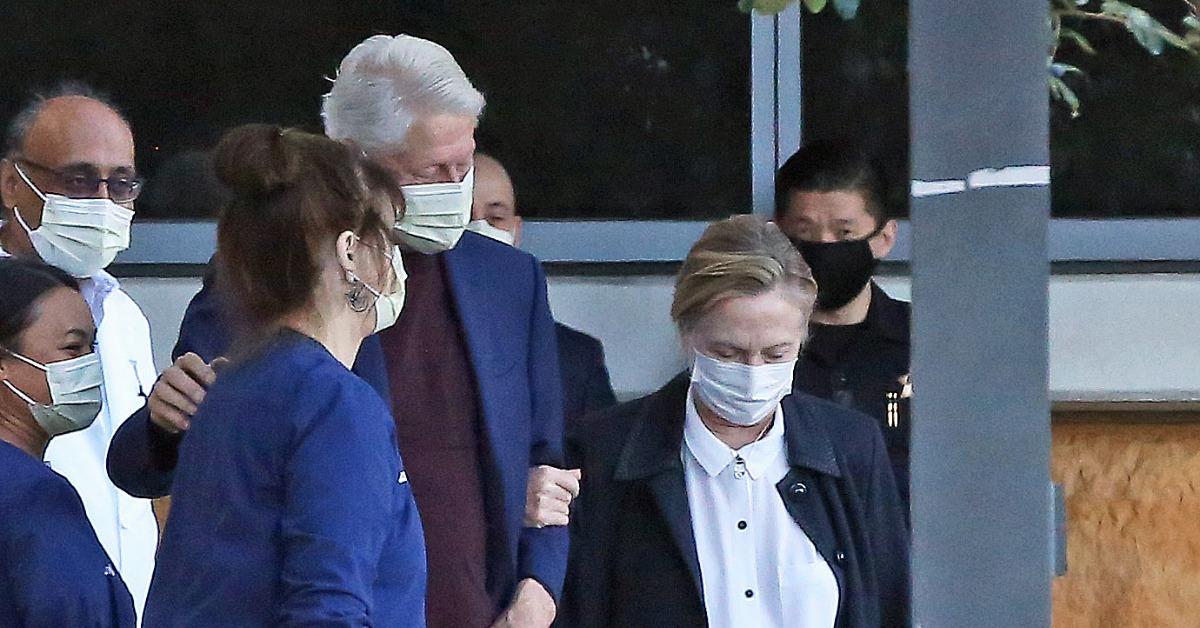 In the snaps, the former president was pictured bidding his farewell to the doctors and the hospital staff as he shook their hands to thank them.
His physician, Dr. Alpesh N. Amin who is the Chair of the Department of Medicine at UC Irvine Health confirmed the discharge via a statement.
Article continues below advertisement
According to Amin, his high-profile patient still needs to finish his antibiotics when he gets home.
"His fever and white blood cell count are normalized and he will return home to New York to finish his course of antibiotics," the doctor said. "On behalf of everyone at UC Irvine Medical Center, we were honored to have treated him and will continue to monitor his progress."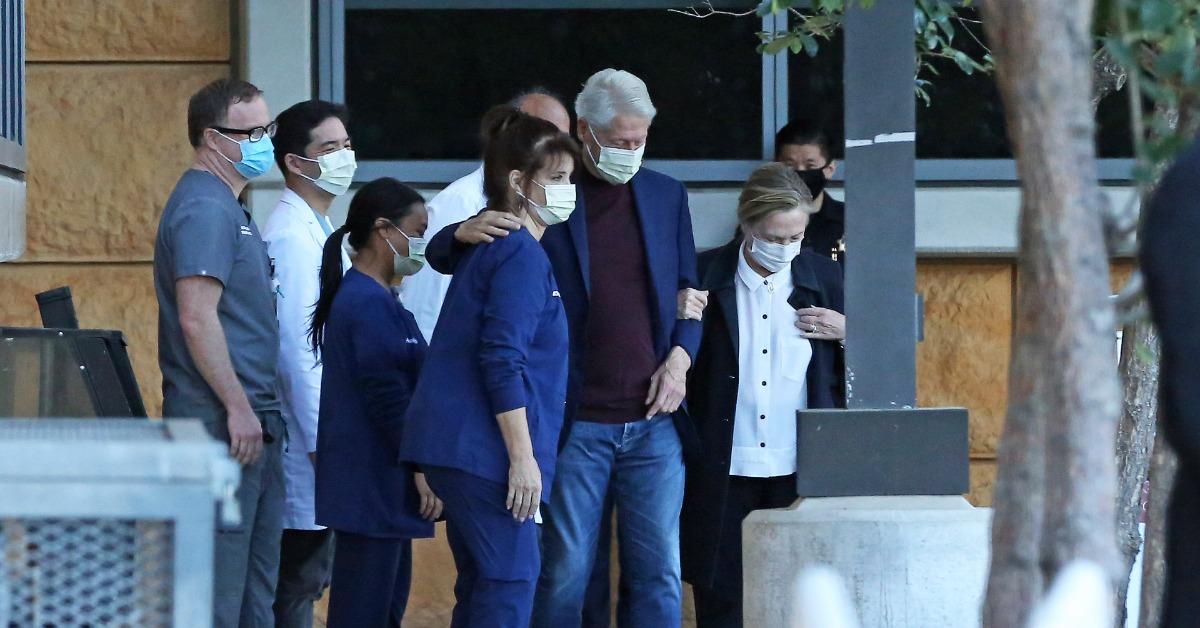 Article continues below advertisement
As RadarOnline.com previously reported, the former Governor of Arkansas was admitted to the hospital for a possible blood infection earlier this week. CNN Medical Correspondent Sanjay Gupta claimed Bill's health saga began after he started feeling unwell and tired while he attended an event related to the Clinton Foundation in California on Tuesday.
Bill's spokesperson Angela Urena first revealed the news regarding his admission to the hospital saying, "On Tuesday evening, President Clinton was admitted to UCI Medical Center to receive treatement for a non-COVID related infection. He's on the mend, thankful for the doctors, nurses and staff providing him with excellent care."
Article continues below advertisement
His physicians later provided an update claiming he was admitted to the institution for "close monitoring." They also shared that his condition had improved after a few days.
"President Clinton was taken to UC Irvine Medical Center and diagnosed with an infection. He was admitted to the hospital for close monitoring and administered IV antibiotics and fluids," the physicians explained. "He remains at the hospital for continuous monitoring. After two days of treatment, his white blood cell count is trending down, and he is responding to antibiotics well."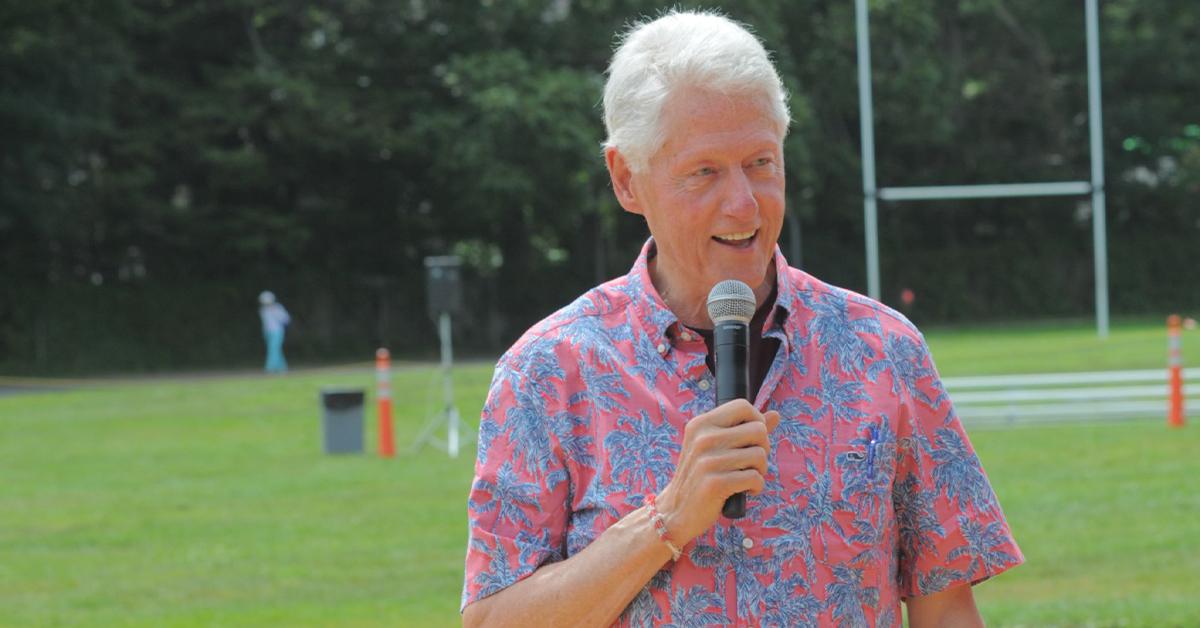 Article continues below advertisement
On Thursday night, the former first lady was spotted in a somber mood after visiting her husband at the hospital.
During his speech at the University of Connecticut on Friday, President Joe Biden revealed that he reportedly had been in contact with the Clintons and "sends his best."
"We're all thinking about President Clinton today, He's always been the comeback kid," Biden stated.