RADAR TRIBUTE — Thank You For Being Our Friend: How Betty White Stole Our Hearts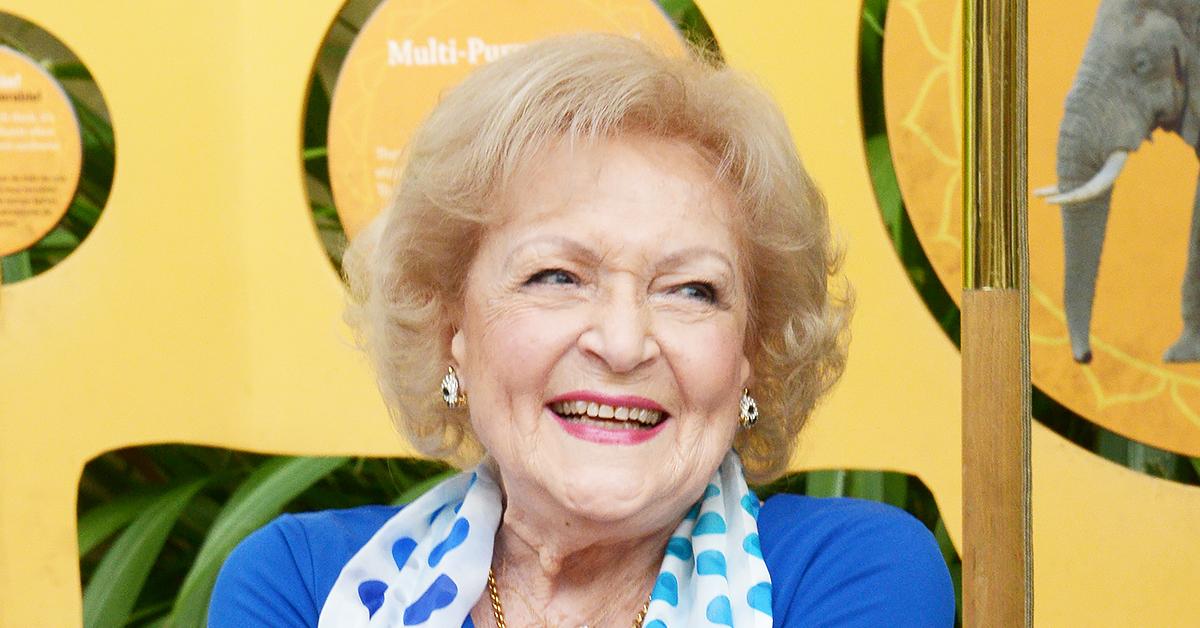 She grew up surrounded by laughter, then went on to become one of the best — and most beloved — comedic actresses ever. Betty White's big break came in 1949 when she took a job as the "Girl Friday" to host Al Jarvis on a new show called Hollywood on Television.
Article continues below advertisement
She didn't realize she'd be expected to go live on the air for five-and-a-half hours a day, six days a week. That gig prepared her for anything. "To be able to talk to the camera — the camera became your best friend," she once said. "You're looking into that little camera lens, and they're looking into your soul. You can't be phony. You can't fake it."
Faking it was never an option for Betty. Her easy smile, true warmth, and quick wit sustained her through an incredible journey that included 21 Emmy nominations, three hit sitcoms, scene-stealing roles on the big screen, and countless charming guest appearances on game shows, talk shows, and even a hilarious Saturday Night Live hosting gig at age 88. "Can you imagine being blessed at this age with still working at the career you love the best?" she marveled in early 2016, at 94. "By now, they should be saying, 'Yes, honey, you just stay in the rocker.'"
Article continues below advertisement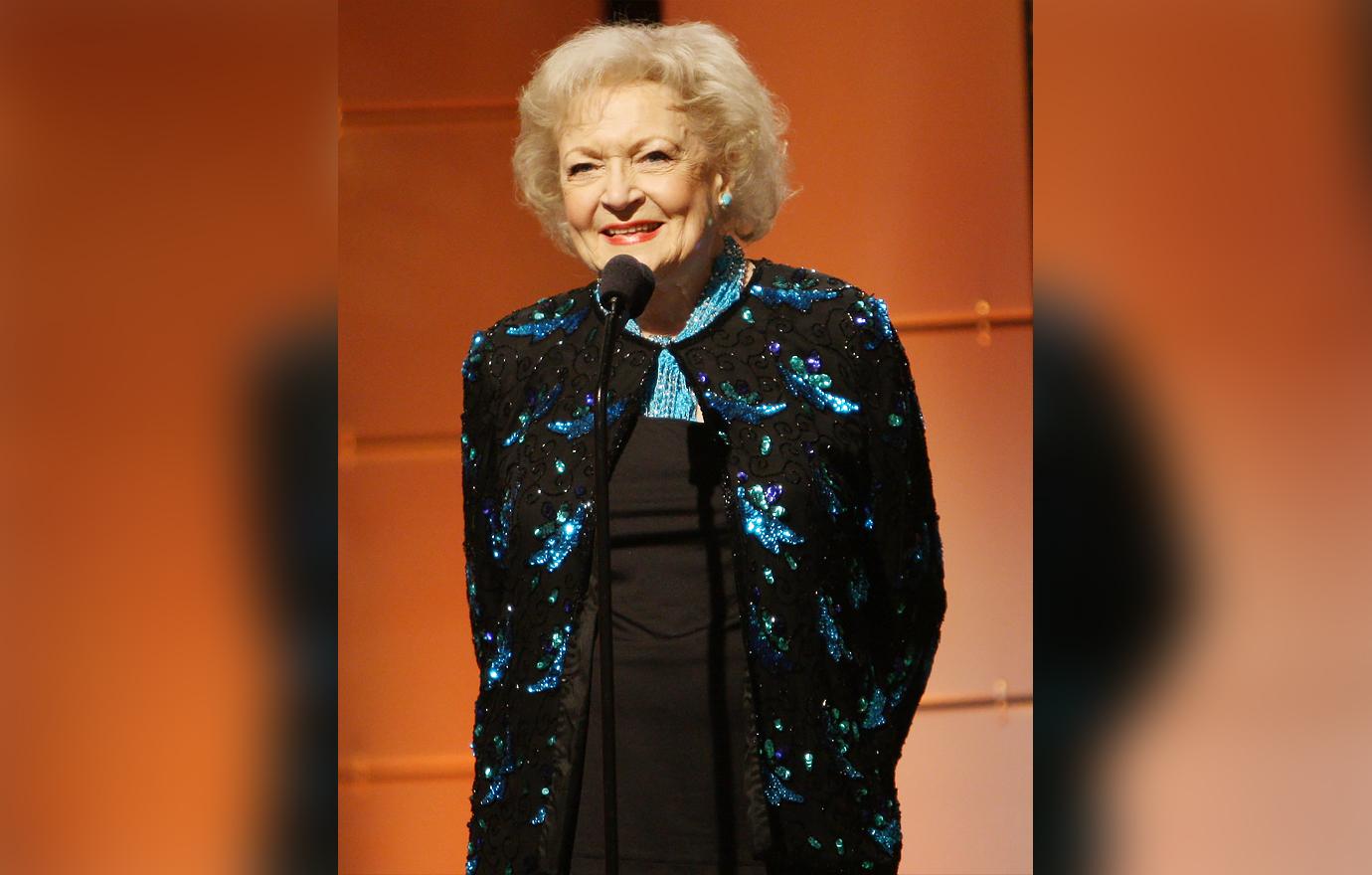 Betty came by her sense of humor naturally. An only child, she moved with her family from Oak Park, IL, to LA when she was 2. "We had the best time," Betty once recalled. "My dad was a salesman, so he would bring jokes home. A love of laughter was a precious commodity to have with your folks, and Sunday morning breakfast would last two hours sometimes when we all giggled."
Article continues below advertisement
Her gift for making others laugh soon became obvious. Her Hollywood on Television gig led to Betty's first comedy series, Life With Elizabeth. She starred in the sitcom, which ran from 1952 to 1955, and she also produced it, making her a pioneer in her field. "Women have come a long way over the years," she said. "It's a lovely position to be in to be taken seriously as well as laughed at."
But Betty's life wasn't always filled with light and laughter. She endured two bad marriages — "They were probably my fault," she once confessed. First husband Dick Barker, a WWII pilot, tried to transplant her to his Ohio chicken farm in 1945. "Oh, it was a nightmare," Betty said. Then second husband Lane Allen, an agent, "wanted me to stop show business." No sale: They divorced in 1949 after two years of marriage.
Article continues below advertisement
Betty's playful spirit made her a natural as a game-show contestant, and it was in that arena where she met the love of her life: Allen Ludden, the host of Password. The third time proved to be the charm when it came to marriage; they spent nearly 20 happy years together before he died of cancer in 1981. She never publicly dated after Allen. As she put it, "Once you've had the best, who needs the rest?"
Article continues below advertisement
Though she remained close to Allen's three children from a previous marriage, Betty never had kids of her own — and never regretted that decision. "I didn't choose to have children because I'm focused on my career," she once explained. "I just don't think as compulsive as I am that I could manage both." Betty became a household name in the '70s playing Sue Ann Nivens, the sexually ravenous "Happy Homemaker" on The Mary Tyler Moore Show. "She was the neighborhood nymphomaniac," Betty said. "They'd ask Allen, 'How close to Betty is Sue Ann?' He'd say, 'They're the same, except Betty can't cook.' "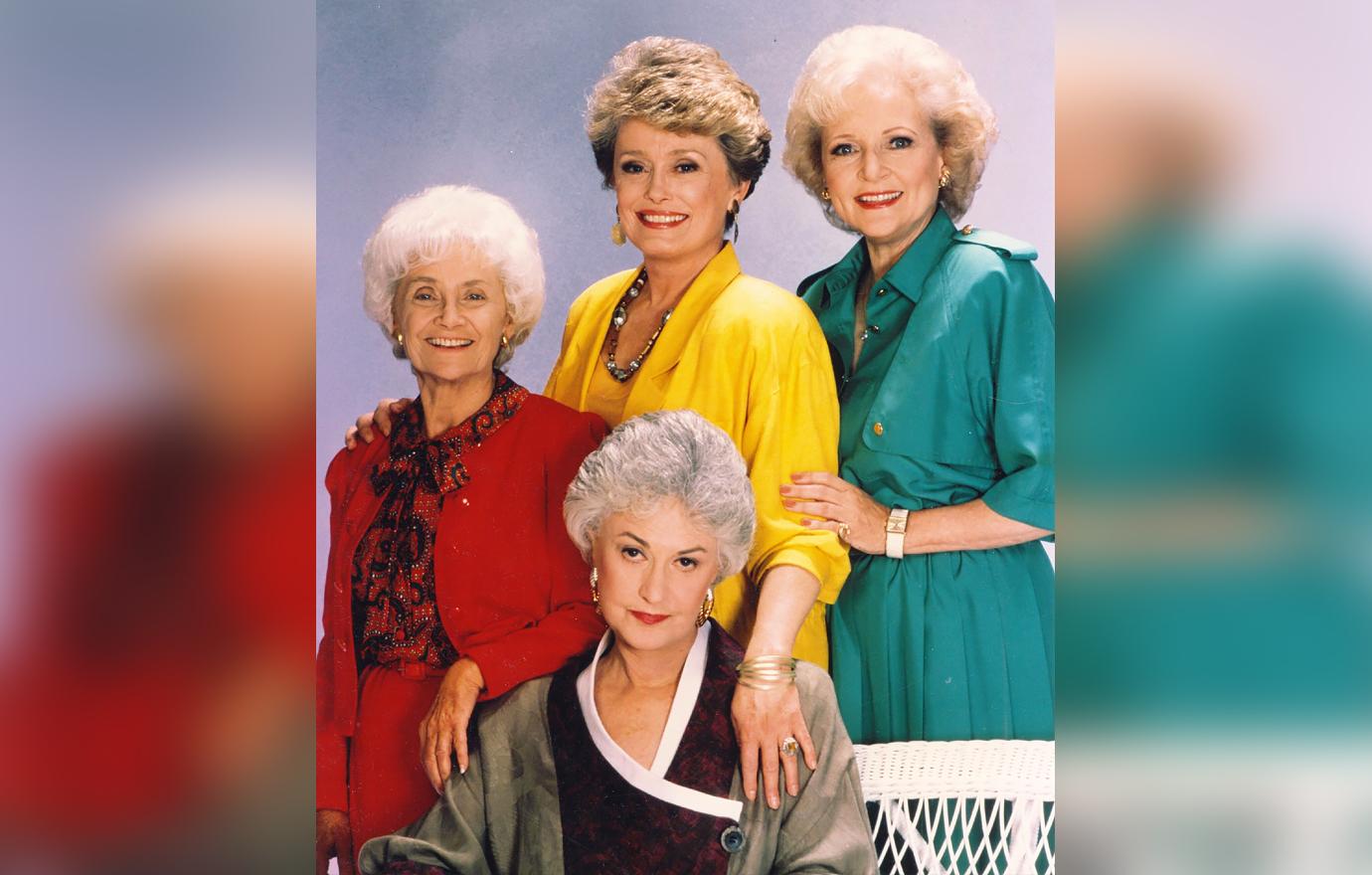 Article continues below advertisement
She was initially cast as Blanche on The Golden Girls, a similar role, but wisely swapped with Rue McClanahan and instead played the sweetly naive Minnesota native Rose Nylund. "I like Rose because she's positive," Betty once said. "She's not too bright, but good-hearted." The oldest member of The Golden Girls cast, Betty became its sole survivor after Rue's death in 2010. "I [had] thought, 'Well, maybe I'll be the first to go,'" she shared.
"When we lost Rue, it was like tearing your heart out." That same year, Betty, 88, became SNL's oldest host ever after a Facebook campaign convinced the NBC sketch comedy show to book her. "I didn't even know what Facebook was; I didn't know anything about the program," she admitted. "I thought, 'Oh, I'll stick out like an outhouse in a rainstorm.'" Hardly. She brought SNL its highest ratings in a year and a half.
Article continues below advertisement
Then she signed on for a regular role on the TV Land sitcom Hot in Cleveland after initially agreeing to a guest-shot in the pilot. She ended up doing 124 episodes. "I have the backbone of an eel," she once joked. "I have no sales resistance. When you're having this much fun it's awfully hard to say no."
Betty's greatest life lesson? "I learned it from my animal friends," said the lifelong advocate for pets and other nonhuman creatures. "Kindness and consideration of somebody besides yourself. I think that keeps you feeling young. I really do."