11 Best Cam Sites Rated And Reviewed To Meet People Online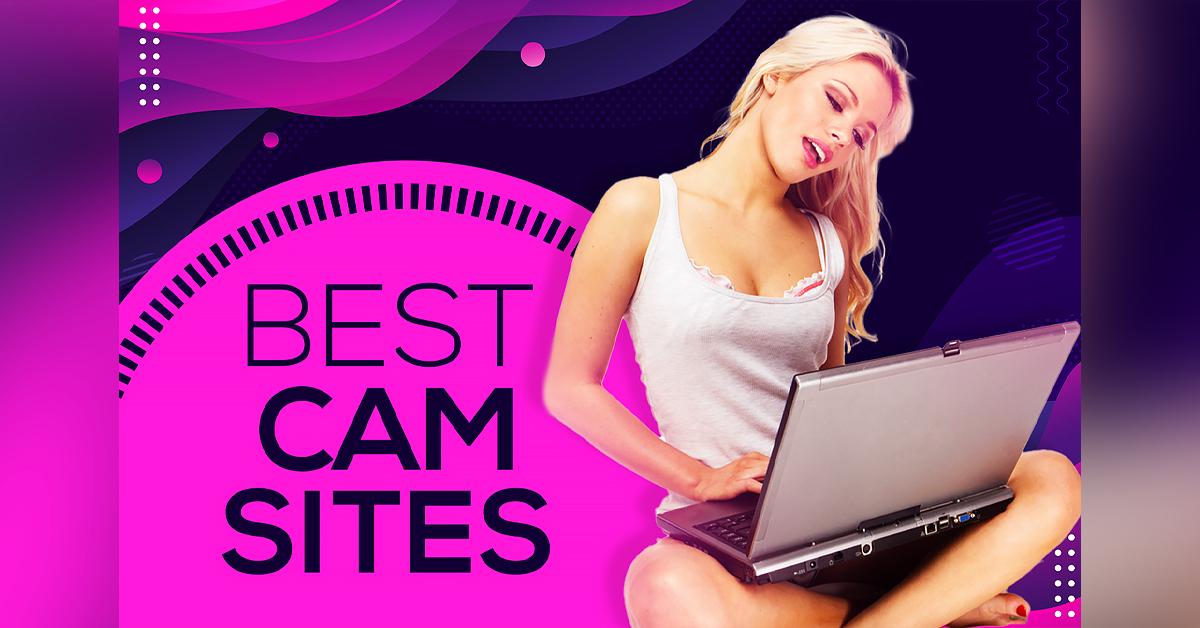 With everything happening in the world right now, we won't be surprised if you're hesitant to get back out there in the real world and interact with other adults in, say, a bar, for example.
Cam sites can relieve some of that pressure. These online platforms are a great place to chat and connect with cam girls, cam boys, or any model of any gender out there.
All from the comfort of home!
In this article, we present a list of the best cam sites. These sites feature an extensive array of cam models to chat with, and some of these platforms are even available for free!
Plus, if you're an aspiring webcam model, these cam sites are some of the best places where you can start performing webcam shows!
Article continues below advertisement

Article continues below advertisement
Chaturbate is arguably the main player in the world of cam sites today, especially when you're looking at the sheer number of users who visit the cam girls and boys on this site daily.
The platform also has the largest selection of adult webcam performers, which range from your typical camgirl to trans models and more.
Of course, Chaturbate isn't all about size.
After all, that would all be for nothing if it didn't provide both viewers and models a nice online platform to get the best adult cams for the discerning voyeur.
If you're a viewer, you're going to love how Chaturbate is the kind of cam site that doesn't pressure you into creating an account with them. It's one of the most casual-friendly sites out there, since non-members can enter any cam model's room here.
Suffice it to say this platform is one of the finest places to watch webcam models perform free cam shows in public chat rooms. On the other hand, not all models on this cam site do private shows.
In fact, they're in the minority.
Now, if you're one of those aspiring cam girls looking for a proper cam site to work on, then you're going to find that Chaturbate is almost a no-brainer if you want a site that can potentially bring you the largest number of viewers possible.
Do keep in mind, though, that you're not going to get your payout from per-minute charges here, since the majority of Chaturbate viewers prefer their cam shows to be done in public chat rooms where they just tip you with tokens.
Article continues below advertisement

LiveJasmin, at the very least, is what we like to call a reliable cam site.
It's one of those online platforms that consistently feature the best cams for any budget out there. Mind you, though: this isn't a platform that lets you watch shows for free, but you definitely get more than what you pay for.
First off, the site is one of the most organized and visually appealing cam platforms. They have a very efficient search engine, not to mention a bevy of search filters that help you whittle down the categories to find the perfect cam model to watch.
The best part, too, is how LiveJasmin has a cam model roster made up entirely of professionals, regardless if they're new to the website or otherwise. LiveJasmin also features gay and trans models, which makes it an LGBTQ+ friendly option.
In addition to that, you get a couple of nice show types on LiveJasmin.
Primarily, you can see adult webcam models show some skin in private rooms paid per minute. However, you can also watch VIP shows, which is basically their version of public cam shows, which you pay using a set number of tokens determined by the cam model.
And if you're a person who wants to get in on the cam game, you're going to find that LiveJasmin is a great place to make money with your physical assets as well as your conversational skills.
Models on LiveJasmin are also able—they're even recommended, in fact—to sell uploaded content like image sets and pre-recorded shows that their fans can check out.
Article continues below advertisement

Article continues below advertisement
CamSurf is one of the best adult cam sites to use if you prefer a mobile camming option that's easy to use AND specializes in hooking you up with private shows featuring a bevy of models that hail from all over the world.
Don't get us wrong.
You also get free cams here, but the real show happens when you're doing a nice cam 2 cam session with one of their models. There's a nice balance between male and female users here, although the site isn't strictly made for heterosexual viewers.
Everyone is welcome to join this site's community, and you can easily e-meet a suitable partner with a simple tap of a button. Plus, their pairing system is highly efficient, too, as it can connect you to the right show in a matter of seconds.
Article continues below advertisement

Paltalk is undeniably one of the finest webcam sites to use on your mobile device (although it's also available as a regular website).
As far as mobile adult webcam sites go, PT is available for both Android and iOS, so device exclusivity is a non-issue here. But the fact that you can take the cams on PT anywhere isn't the only good thing about this cam site.
For one, it's also got a decently large community of adult webcam models and fans who range from the average tipper to the hardcore private chat aficionado.
It's also nice that PT goes beyond just providing its users with adult webcams, since this free chat website also doubles as a nice social media platform where each user can befriend a model as much as they can view them on an adult webcam show.
Another fine feature of this webcam site is its live directory that allows you to look for the perfect model online as well as chat with other users who share the same interests as you.
Article continues below advertisement

Article continues below advertisement
If you like variety when it comes to your interactions, then the Tinychat community is for you.
Instead of just showing you free cam models that you can add to your favorites list, TC goes above and beyond the usual algorithms by giving you the best user experience.
This is a pairing system that matches you with another user based on interests.
And if you feel like taking an online stroll on webcam sites like TC, then you're going to find that it's a pleasant experience where you can find properly categorized rooms to easily join.
Speaking of, this is one easy-to-use camming site for viewers and models alike.
If you want to be a model on Tinychat, you're going to be pleased with how it provides ample support to its talents to help their business thrive. For one, they allow their models to advertise their shows freely, which means more user traffic for you and, ultimately, more income.
Article continues below advertisement

Shagle might not be the first option that comes to mind when you imagine the best cam platforms online, but that's actually a quality that works in this little chatting app. Perhaps a better way to put it is that Shagle is one of the nicest upcoming cam apps right now.
The fact that it's not yet too mainstream doesn't mean that you're getting a scant number of potential cam partners here as well: they have a decent 3.5 million subscribers as of now.
These users are mostly made up of legit accounts from people looking to find a friend online and eventually meet up with them in real life.
Shagle uses a nice algorithm that doesn't rely on randomly pairing you up with any stranger out there. Instead, it employs a locating system based on the country you're in. Sure, it might not be as precise as city-based, but it boosts your chances of finding the right partner anyway.
To top it off, you can use it for free just as a sweet bonus.
It's all about finding some online romance, which frankly is more of a norm these days.
Article continues below advertisement

Article continues below advertisement
Chatrandom is exactly as advertised: it's a place where you can meet and chat with other people online, well, at random. Simply put, CR is a random chat generator that doesn't have any search filters or search engine that'll categorize your preferences.
And it's not all bad.
For one, you don't need a credit card or a cryptocurrency account to access the list of ready-and-willing amateurs on this site. And when we say "amateurs", we mean people who are 100 percet private citizens who have decided to show some skin on the internet…
Not cam site newbies or upcoming talent in the biz.
However, CR puts a bit of a twist to the whole random chat game. Instead of totally launching you into the chatting abyss blindly, this platform gives you a bit of an edge by providing a short profile for each person that you get paired up with.
This helps you determine whether you want to move forward and interact with this person or just simply hit the "next" button.
Article continues below advertisement

ChatRoulette has gained itself a bit of notoriety these days due to the fact that it's a great, free option. It's perfect if you want a private show site where you won't have to connect your credit card or PayPal account to enjoy a show (pretty much the norm elsewhere).
Beyond that, CR's infamy can also be attributed to how—as far as free porn websites go—it's pretty much effective in delivering you results that can, at times, even be comparable to the best adult cam sites out there.
Of course, given this is a free random chat generator, expect to see a bunch of dangling male genitals in front of a webcam per minute.
Unlike other adult cam sites, there's basically no boundary here between "viewer" and "model". The site traffic is primarily made of private citizens looking for a nude show!
So, if you're tired of cam sites and porn sites that provide you with that undeniably "professional" feel, then we highly recommend that you check out CR: it's a site where amateurs get to work with one another!
Article continues below advertisement

Article continues below advertisement
The thing about random chat generators is that you're as likely to find a nice partner who shares the same interests as you as you would a shady weirdo who likes to go commando in front of their webcam.
It's always a flip of the coin, and it's not something that everyone can appreciate.
Enter: EmeraldChat.
Yes, it's a random cam site, but there's one thing that gives EC the edge over its competitors: they take the time and effort to actually verify members' accounts to minimize the number of trolls and scam members entering their site's traffic.
As such, there's way less chance that you're going to be paired up with a weird uncut stranger who won't even show their face in front of your webcam.
Instead, you're likely to find honest-to-goodness people looking to cam with one another.
Speaking of webcams, you get a couple of options with EC. Yes, there's the classic private cam 2 cams (solo cams) where you get to have online facetime with a single partner. But this site also offers group cam rooms where 3 or more members can enjoy a show or two.
Other features include: direct messaging, ability to share uploaded content like pics and videos and a nice search engine that helps you look for other members.
Article continues below advertisement

Ome.tv is a mobile cam platform that's available to both iOS and Android users. You should also know that this is a random cam chat generator that instantly pairs you up with other users from all over the world.
However, unlike other random cam sites out there, Ome.tv places an extra layer of security for their users by having some of the most stringent measures to eliminate—or at least minimize—chat bots and scam accounts entering their traffic.
Finding a nice partner to meet and connect with on this platform is way easier compared to other more mainstream, random live cam sites.
Plus, Ome.tv isn't exclusive to mobile users as well, there's a regular website version that you can use, too. But perhaps our favorite feature on Ome.tv is its face detection capabilities, which tell you how to get the perfect angle when you're performing a show or watching one!
Article continues below advertisement

Article continues below advertisement
Monkey.cool is one of the newest cam apps that Zoomers and TikTok fans—hell, even Vine fans (remember that?)—can use right now. So much so that it pretty much gives you the same features as its more popular counterparts.
To be clear, MC is a live cam platform that you can use on mobile. Apart from that, though, it has features that make it similar to mainstream social media platforms as well.
Given that, MC users can monkey around (pun absolutely intended), all the while building a nice online community with one another.
On this platform, users are able to not just access live cam shows, but also engage with one another through post updates, comments and other uploaded content like photos and videos that they can publicly release.
There's also a highly active online forum here where users interact with others a la Reddit.
MC is popular right now with younger individuals between the ages of 18 and 30, but it's not an ageist platform by any means: everyone is welcome here.
Plus, you're going to absolutely love how you have the option of using solo cams (similar to private chats or cam 2 cam) as well as their duo cam features that make you look like you're in a Zoom meeting!
Helpful Live Cam Tips
Now that we've given you a list of the finest adult webcam sites where you can find anything from professional camgirls to hot amateurs, you're probably wondering how to properly conduct yourself once you're on one of these websites.
Well, don't worry…
We're here to give you a few helpful tips on how to make the most out of these cam sites.
Article continues below advertisement
1. Don't Share Personal Information With Strangers
As such, it's best if you use a "handle" or nickname when introducing yourself.
You also shouldn't share your home or work address with people you just met on these sites.
When going on live cams, don't show anything that hints at your personal information or location in the background. Either choose a plain BG or opt to use a BG filter to hide your surroundings to make sure that strangers don't get a single clue as to your location.
Lastly, financial info is a big no-no! The only acceptable time for you to share credit card or bank account details is if it's directly requested by the site itself for billing purposes, since these platforms we've listed are legitimate companies.
2. Only Use Cam Sites With a Good Track Record
Platforms like Chaturbate and LiveJasmin are great examples of these, and are perfect whether you're a viewer or a model. These sites have a proven track record, security measures in place and millions of active users which indicates they are as legitimate as it gets in the camming world.
Dodgy sites could mean lots of fake profiles and lacking security, which basically spells disaster eventually. Avoid them at all costs and you should be good to go!
Article continues below advertisement
3. Be Kind and Respectful At All Times
There are far too many trolls on the internet already, so don't be one of them.
Always remember to be respectful when chatting with other people or cam models. In cases where members are making you feel uncomfortable, then just skip the chat or report them to the site you're using.
Get Ready To See the Best Live Cam Sites
Whether you're an aspiring cam girl or just a simple fan who likes to watch live cams on the internet, sites like Chaturbate and LiveJasmin —as well as each and every other pick that you'll see in our list—are adult webcam sites that you can check out.
Not only do these platforms provide the best live cam performances for fans, but they're also great places to work as performers if you want to be a live webcam model.
And with that, we'll just remind you to always stay safe and, most of all, have a great time on these live cam sites!
Enjoy!