Ben Affleck Treats Mom & Kids To Date Night On Thanksgiving Eve, Girlfriend Jennifer Lopez Nowhere In Sight
Ben Affleck spent the night with his mom, not his girlfriend, on Thanksgiving eve. The 49-year-old actor was photographed treating his mama, Chris Boldt, to a lavish dinner with his kids on Wednesday, but Jennifer Lopez skipped out on the family festivities.
Article continues below advertisement
Affleck kept it casual for the pre-Thanksgiving meal, wearing a plaid shirt, a pair of jeans, a khaki-colored jacket, and white sneakers. His mom seemed to be on cloud nine during the outing with her famous son and his three kids — Violet, 15, Seraphina, 12, and Samuel, 9.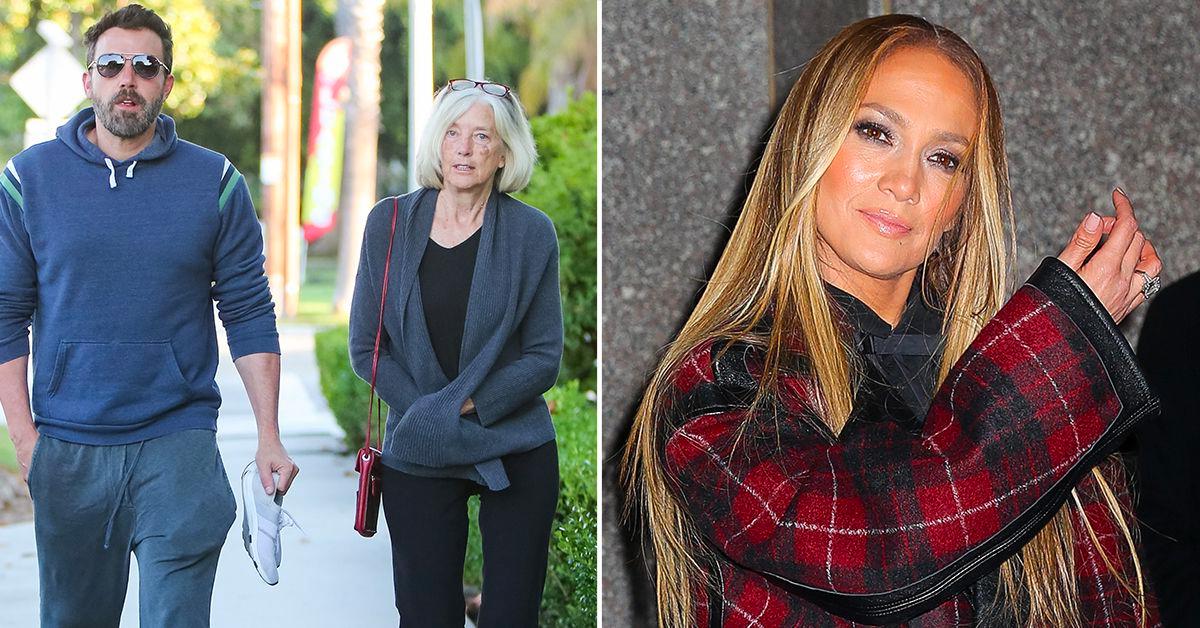 Article continues below advertisement
The group was spotted at the Brentwood Country Mart, which attracts every A-listers on the West Side — including Affleck's ex-wife, Jen Garner. The star sported his mask while walking with a soda in one hand and a doggie bag of leftovers in the other while his family trailed behind him.
Article continues below advertisement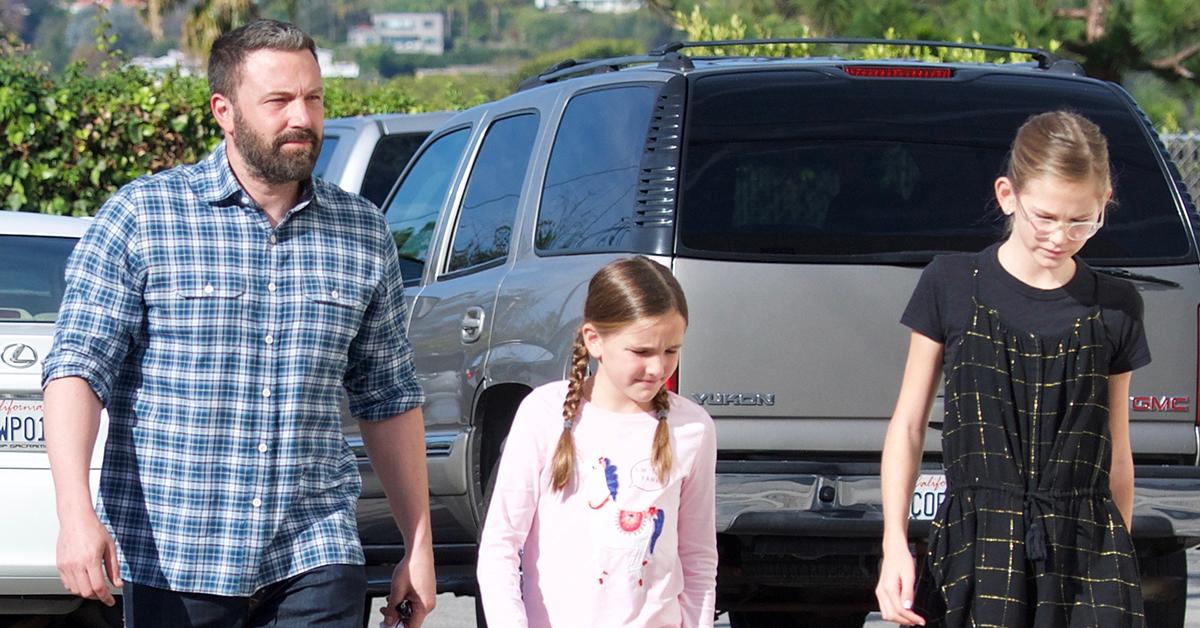 J. Lo stunned per usual, wearing a fur coat, tight black jeans, and boots as she stepped off the private jet. The Let's Get Loud singer smiled and appeared in great spirits ahead of the holiday.
While she wasn't with Affleck, she wasn't alone either.
Article continues below advertisement
J. Lo was spotted with her 13-year-old twins, Max and Emme, who excitedly jumped off the plane with their famous mom and her security team. The star and her children headed to their lavish home immediately after the airport.
J. Lo and Affleck may have kept their families apart on the night before Thanksgiving, but no doubt they will blend their families for the holiday season.
The couple — who rekindled their early 2000s romance in April — has been spotted with both sets of kids all over town and beyond. Things appear to be getting serious too. J. Lo and Affleck were seen house hunting, although RadarOnline.com is told they won't pull the trigger until she's financially free from A-Rod.
One person on board with their reunion is Garner. We're told the actress has been talking to J. Lo for months.