Jennifer Lopez & Ben Affleck Caught On Whirlwind Miami Rendezvous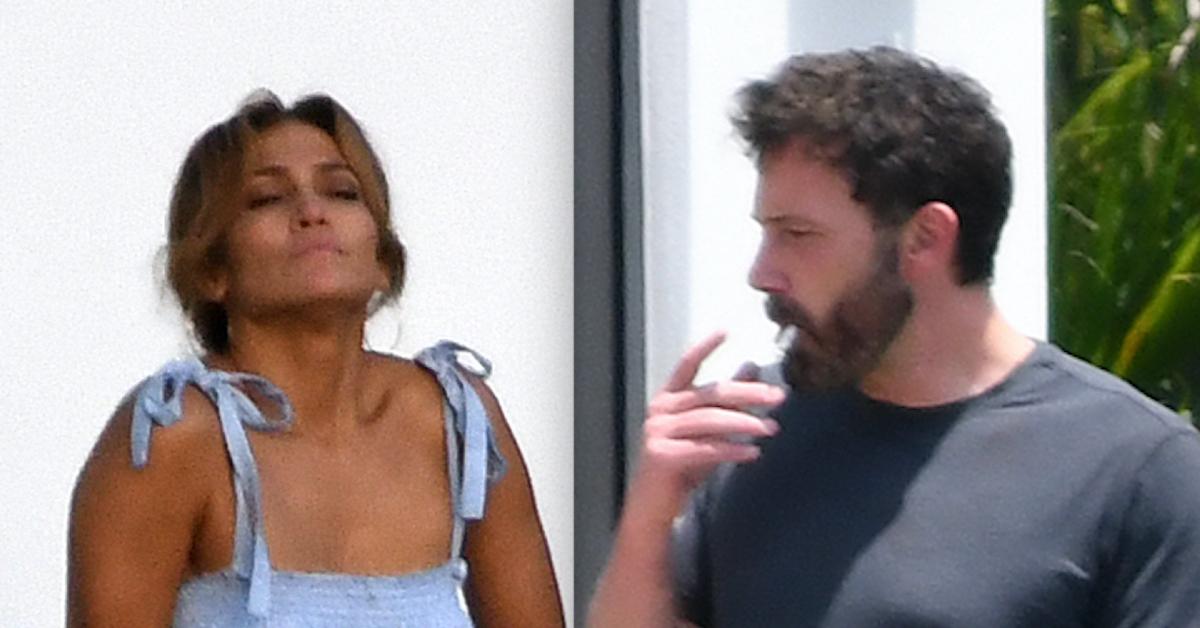 The rekindled romance between Ben Affleck and Jennifer Lopez continues to heat up — this time in Miami!
Affleck, 48, and 51-year-old Lopez were captured on camera on Sunday, May 23. The new photos show Lopez looking coy as she snaps selfies on the balcony of her rented home. She's then all smiles while walking down a set of outdoor stairs at the pad with Affleck following close behind.
Article continues below advertisement
The pair reportedly first reconnected when Lopez traveled to Los Angeles not long after her April breakup with former Yankee baseball player Alex Rodriguez. Affleck split with his girlfriend, Ana de Armas, in January.
Before hitting the sunny shores of Florida, Bennifer 2.0 went on a whirlwind trip together to Big Sky, Montana, where Affleck has a home.
Lopez "spent several days with Ben out of town," an insider said, according to People. "They have a strong connection. It's all been quick and intense, but Jennifer is happy."
Time will tell where the actor and singer go with their fledgling love — they were engaged almost twenty years ago but officially ended their relationship in January 2004.
In the meantime, "Jennifer is doing well," a source told People, noting she and her on-again romantic interest talk "every day" when they are apart. "She seems very happy and excited about her future."