Exclusive Details
Ben Affleck Reunites With Ex-Wife Jen Garner For First Time Since 'Casually' Dating Ex-Fiancée Jennifer Lopez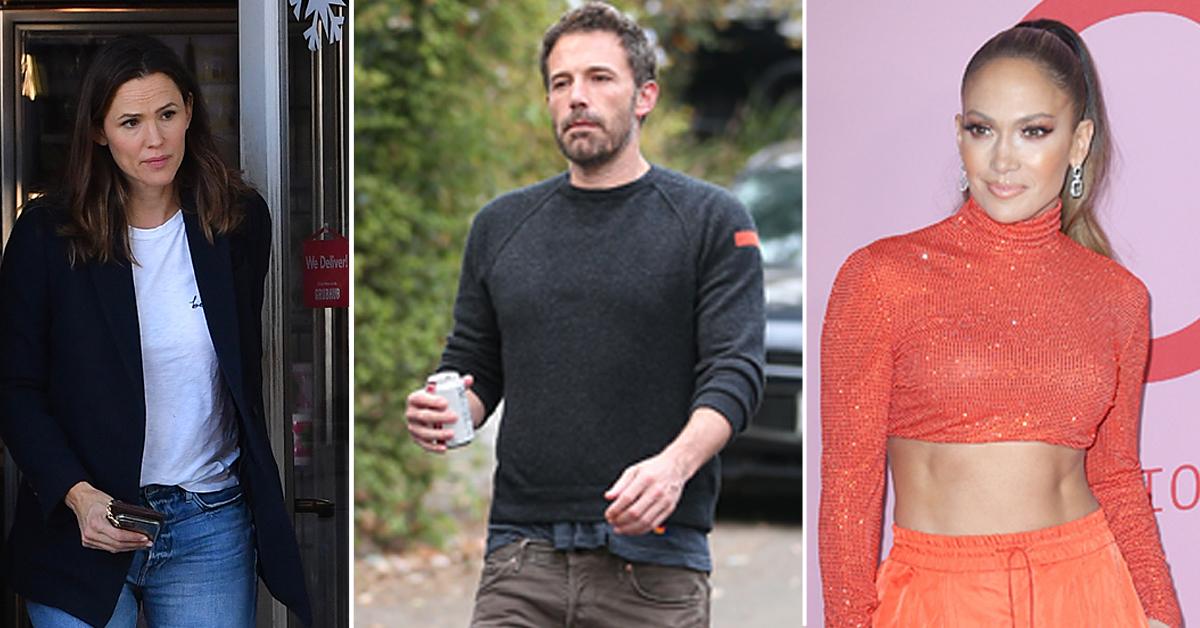 Article continues below advertisement
The 48-year-old Justice League actress was spotted with his ex-wife Jennifer Garner just days after making a swift exit from his ex-fiancée J Lo's home.
Of course, two exes don't make a whole but Affleck can't escape his past. He was photographed by shutterbugs joining his former wife during their son Samuel's swim lessons on Saturday in Los Angeles.
The 9-year-old's parents were seen chatting it up and spending some quality time together while Samuel was in the pool.
Article continues below advertisement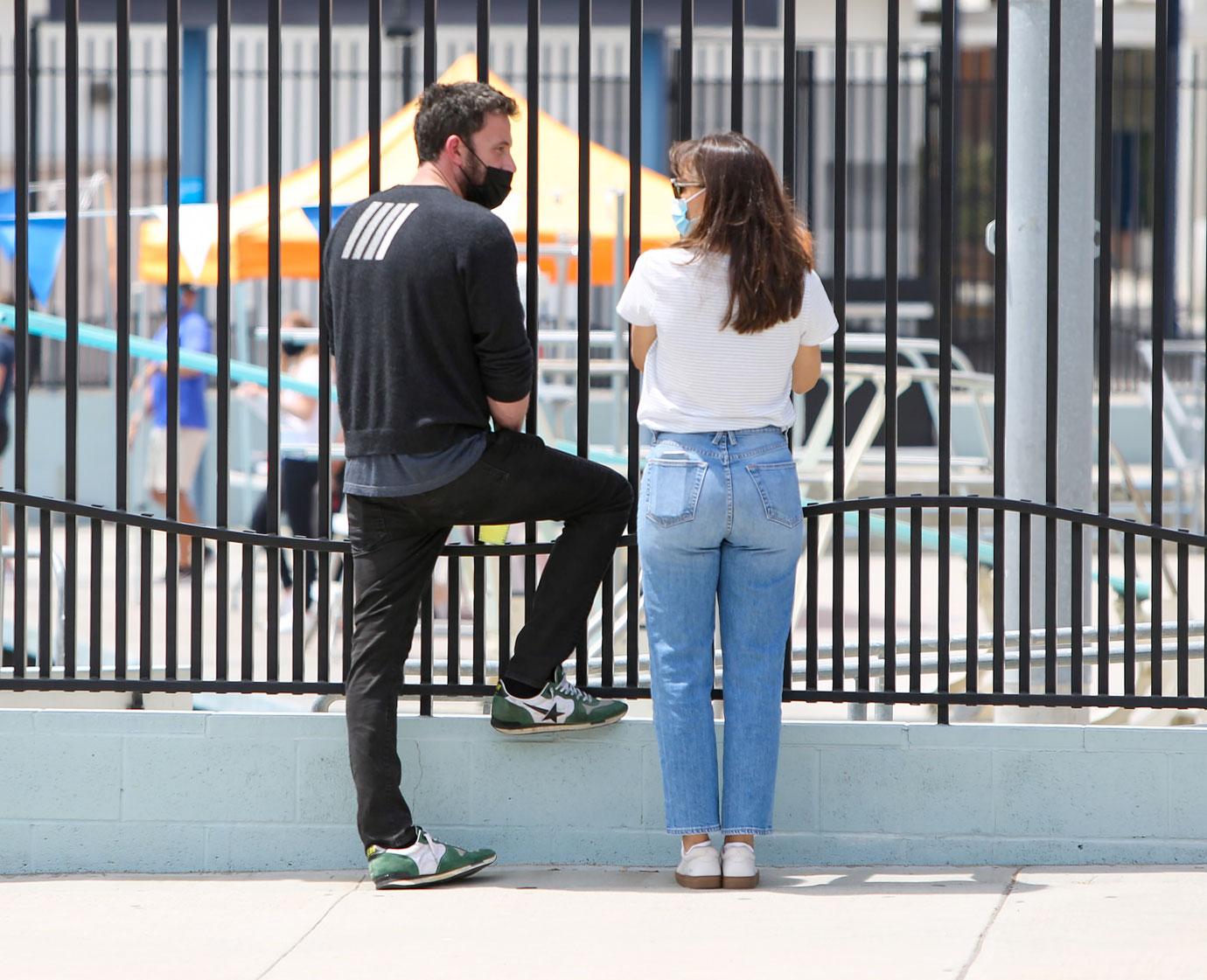 Keeping it casual, Garner was seen in a pair of denim jeans, a basic striped tee, and flats. Affleck sported a laid-back look too, wearing black jeans, sneakers, and a long-sleeved shirt he rolled up. Both were responsible parents and rocked their masks despite being outside.
The ex-married couple were photographed deep in conversation, perhaps talking about his rumored romance with his ex-fiancée J Lo.
Article continues below advertisement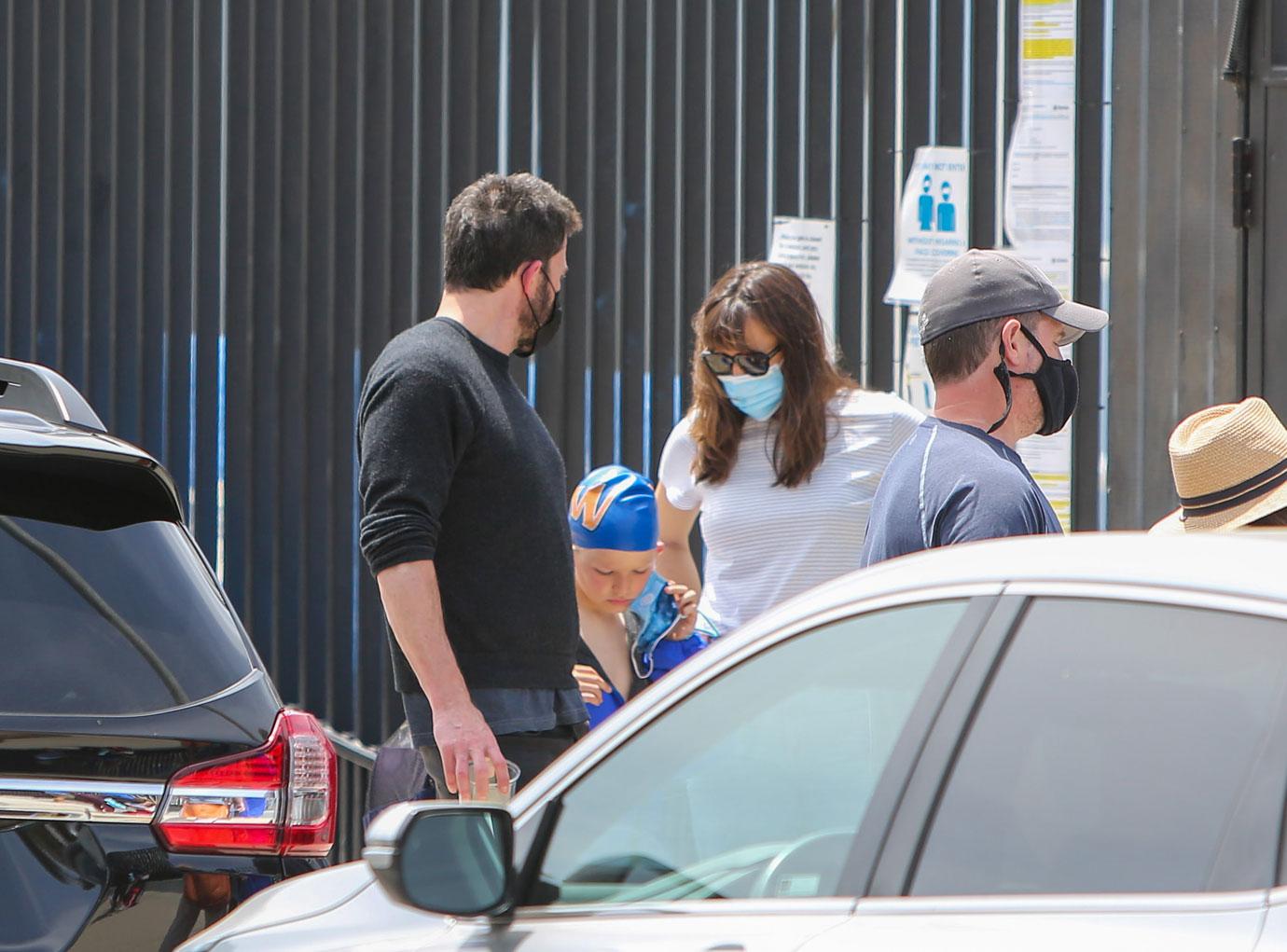 "Jennifer has a lot of friends and family members she could turn to for support, but no, she turns to Ben. Everyone knows Ben is the love that got away. With all his issues, he pushed her away, but now Ben is in a good place and the two of them are single. Of course, they are back together," our source says.
Article continues below advertisement
His Saturday meet-up with Garner isn't the only ex he saw over the weekend either.
Affleck and J Lo reunited under one roof one day after Samuel's swim lesson for the sake of charity. As RadarOnline.com reported, both Bennifer came together for the Global Citizen's Vax Live: The Concert to Reunite the World on Sunday night.
Article continues below advertisement
J Lo killed it with her first performance since her split with A-Rod and made sure to show him what he's missing with her signature booty shake. Affleck came on shortly after with Jimmy Kimmel, who was dressed as Robin, for a funny skit.
The world is waiting for Bennifer to make it official. The couple broke up in January 2004 after pulling the plug on their wedding just months before.