Exclusive
'Being Mary Jane' Star Lisa Vidal's Son Dead Of Gunshot Wound To The Head, Passes Away At 28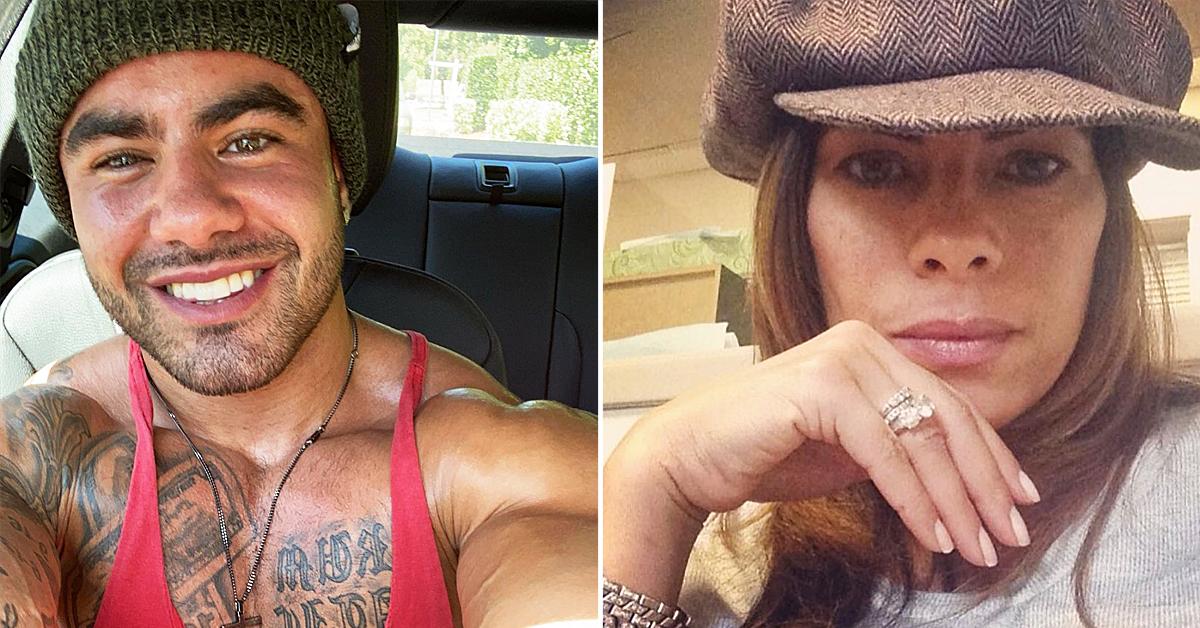 Being Mary Jane actress Lisa Vidal has lost her oldest son. Radar has learned Scott Cohen died of a gunshot wound to the head one week ago.
Article continues below advertisement
According to the coroner's records obtained by Radar, Scott committed suicide on April 11. He was just 28 years old.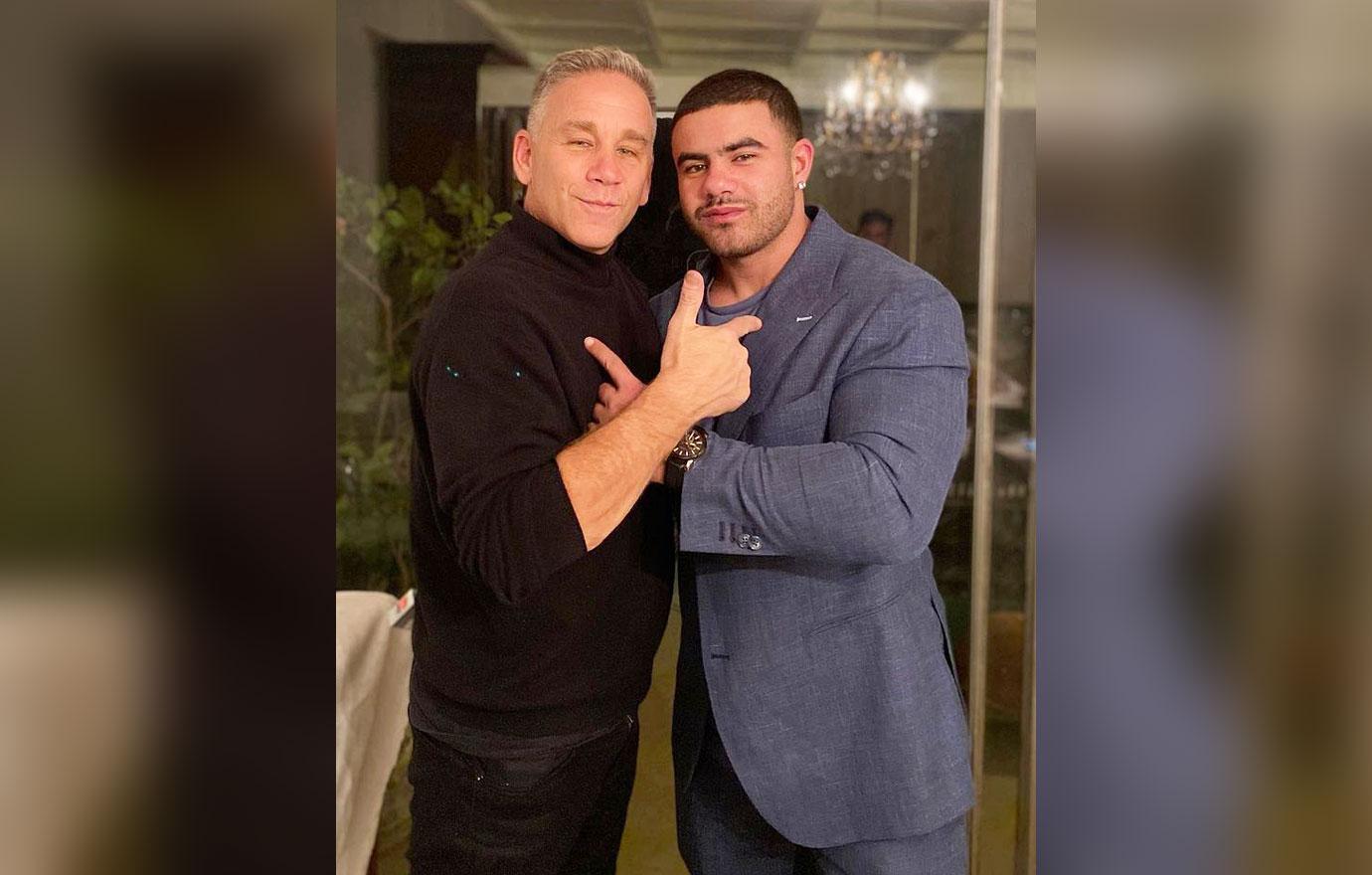 Article continues below advertisement
Lisa Vidal, known for her role as Kara Lynch on the drama series, has not made an announcement regarding her son's passing. Her social media shows she was with her girlfriends in Hawaii on the day he committed suicide.
In January, the actress wished her firstborn a happy birthday and stated she was praying for him.
Posting a photo of Scott, Lisa Vidal wrote, "I love you son, forever and unconditionally always.... i'm here for you through thick and thin and I pray for you to come into the very best of your life right now this year this birthday!"
She also looked to God to bless him.
"May God bless you and prosper you, may he keep you healthy and strong, may you find your dreams and your purpose and goals and reach for the sky! There is no end to what you can accomplish when you turn it over to Him," she added.
Article continues below advertisement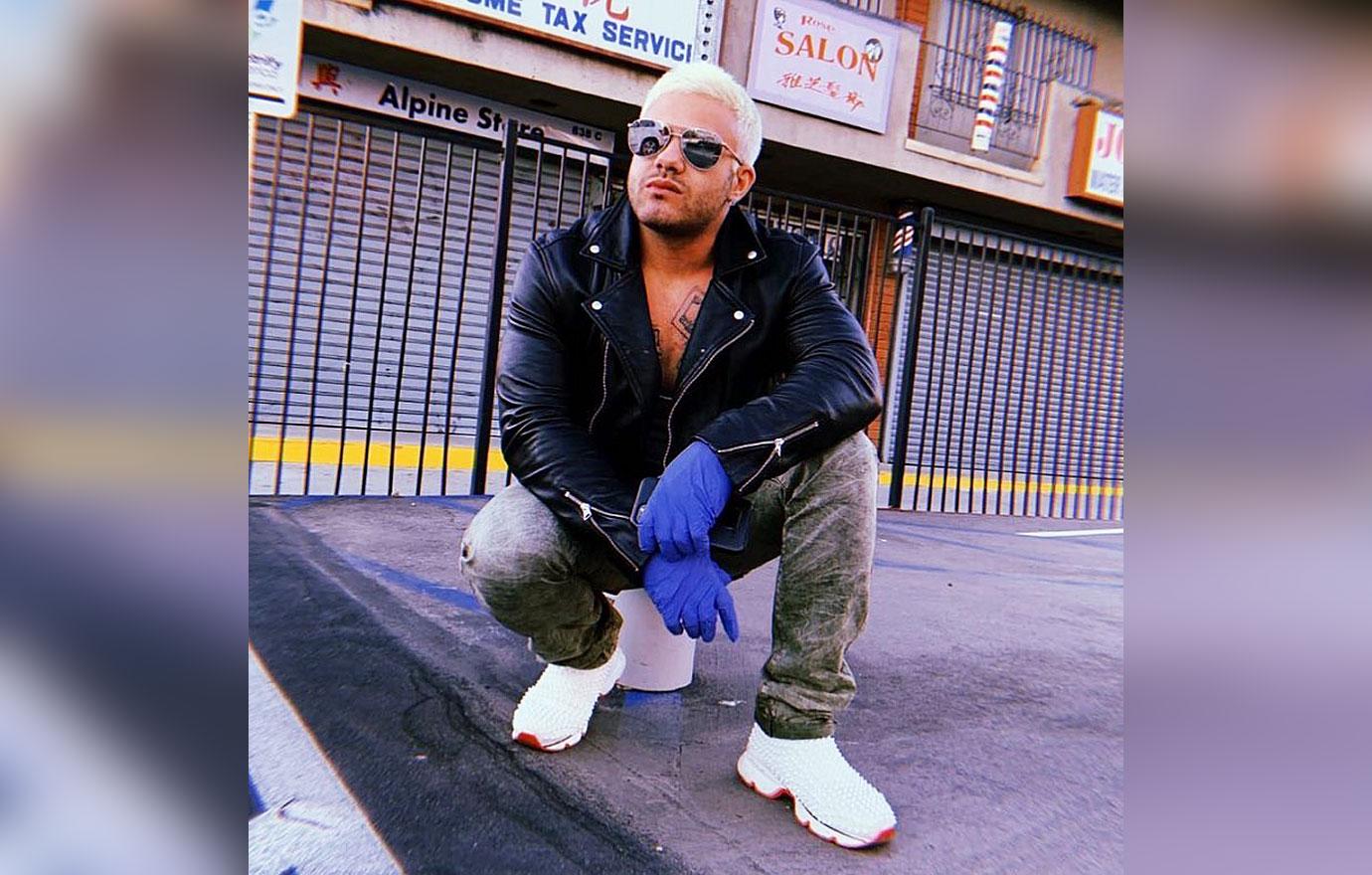 Scott's last social media post, which was shared days before his birthday, mirrored his mom's excitement for the year ahead.
"Too many times I allowed others to control my happiness or blamed everything snd everyone instead of just changing certain things or dropping certain people that caused me the pain or took from or used me," he captioned the solo shot.
Article continues below advertisement
Saying he's "finally come to realize it's no ones fault but my own for allowing it to happen or allowing myself to be disrespected by people who are irrelevant to me in the long run," he stated, "I'm a nice guy and definitely a good person but last year was the last time I will ever let someone take my kindness tor weakness."
Scott warned off negative energy and ended his last message by writing, "I wish the best for everyone but I'm focusing on making my life the best it can be!"
Friends and loved ones began leaving Scott heart emojis on his January post. One person took to their Instagram Stories to say goodbye to their buddy.
"RIP my brother Scotty. My first friend when I moved to LA in 2015. You welcomed me like we had been friends for years and we became brothers. I'm going to miss our late night talks in the hills overlooking the city reminiscing on how far we've made it in life and our big dreams for the future. I'll see you again on the other side," they wrote.
Article continues below advertisement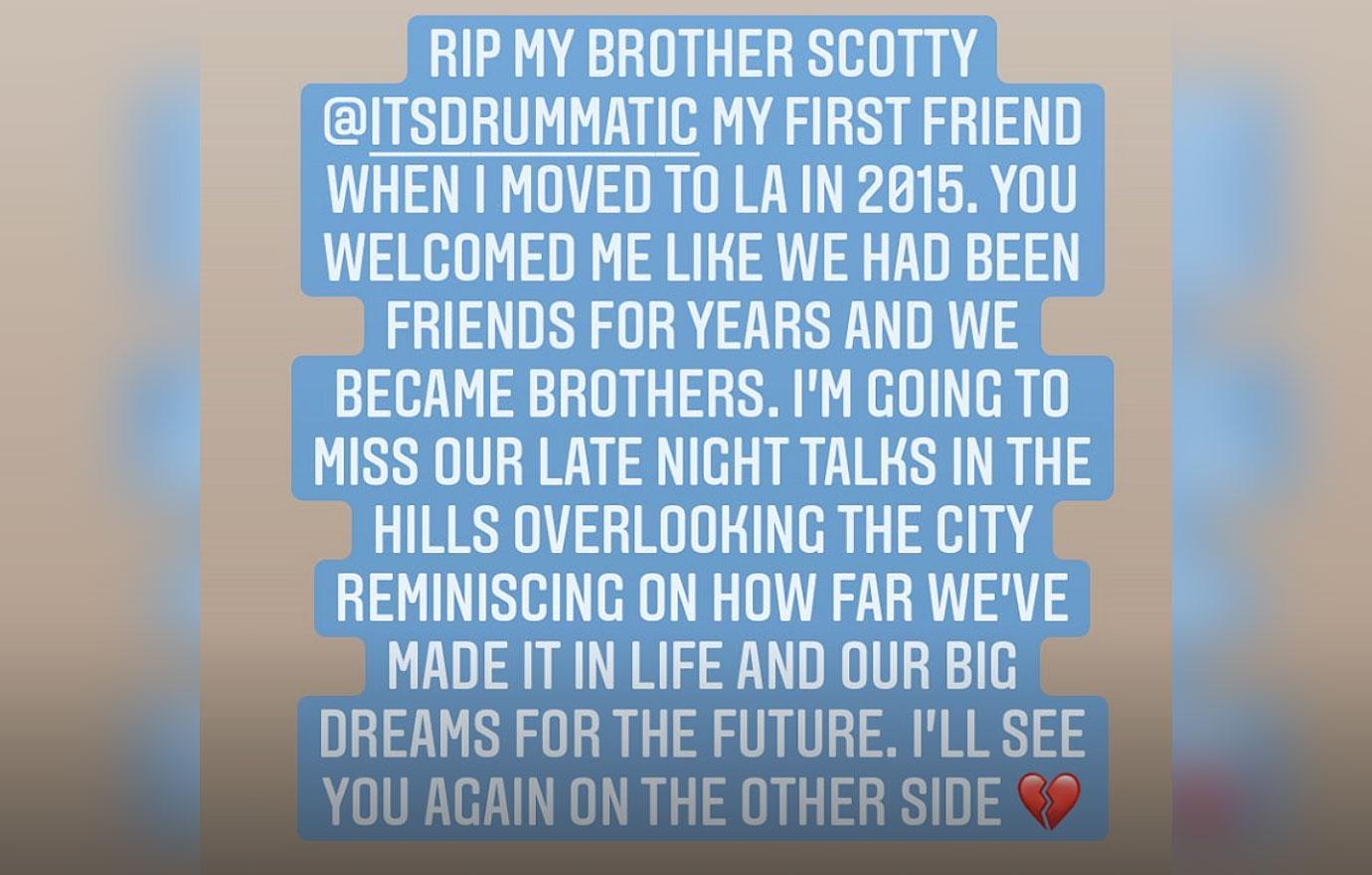 Lisa has yet to comment on her oldest child's death, but one of his younger siblings – his sister, Olivia – shared the news on Instagram just now.
"My beautiful brother Scott," she captioned a series of photos and videos of her late brother. "I love you so much. I know you knew that, but I wish I could tell you just one more time. I wish I could hear your voice one more time. I wish I could hug you one more time. You had so much pain Scott. You suffered for so long and you couldn't escape your demons. I know you are in the arms of the Lord now. He has you surrounded by so much love and by his grace, you are living with no pain, and no suffering. I'm gonna miss you calling me 'Doodness'. Or being so annoying and eating all my food in the house. Having you as a brother brought me so much laughter. Like when you used to do that funny dance making everyone at my birthday party laugh, or when you'd give me 'ha me ha me haas' (the worst punch to the stomach ever) until I couldn't breathe."
"You not only toughened me up Scott, teaching me how to absolutely destroy the boys in school sports or just honestly making me a bad ass, but you brought me closer to God," Olivia added. "Through you, God showed me how to love no matter how difficult. No matter how angry or hurt I was, God still showed me how to love you. And I wish I could have spent more time with you these past few years. I miss you Scott. I miss you so much. I would do anything for another recording session with you, or another chance to yell at you for taking my ice cream, but most importantly another chance to tell you how much I love you. I know I will see you again Scott. I know it. And when I do, I'm expecting one of your big, disgusting wet willies as we run into the arms of our savior to spend eternity together. I love you my brother. Rest easy my love."
Article continues below advertisement
Radar's attempts to reach Lisa have gone unanswered.