'Bachelor' Star Ben Higgins Reveals His Past Addiction Hell: 'I Was High All The Time'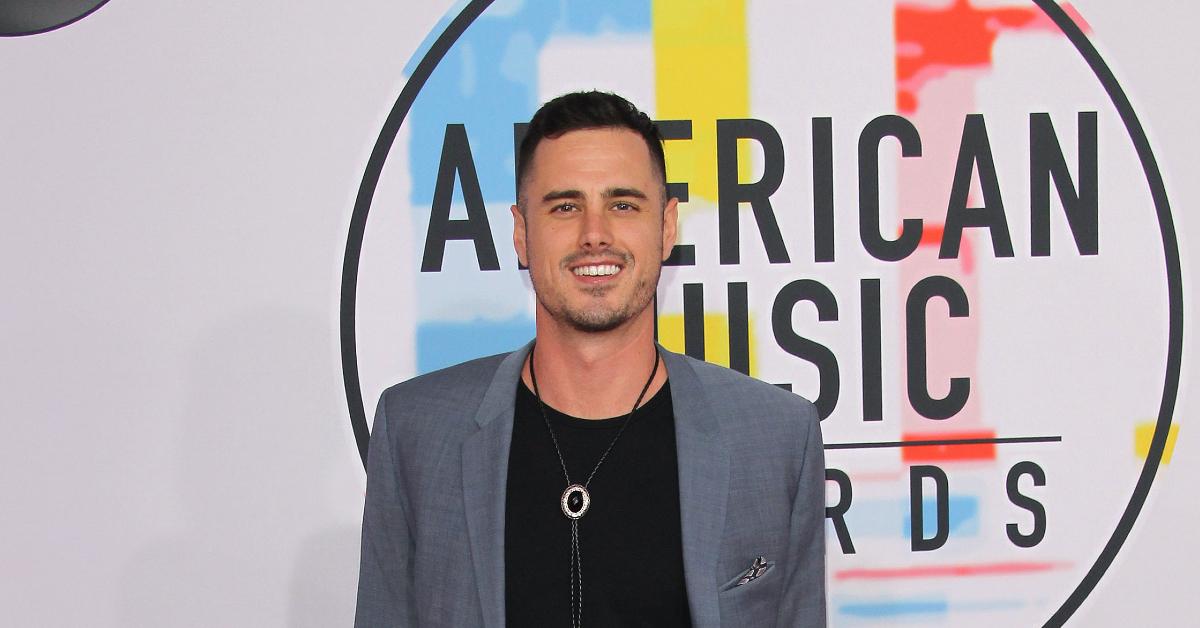 In a new tell-all interview, Ben Higgins has laid bare just how bad his years-long battle with an addiction to prescription drugs got in the end.
On the Facebook Live program Addiction Talk, Higgins, 32, said he first began experimenting with prescription drugs as a high school sophomore, but "it wasn't really a thing in my life consistently."
He then hurt his knee on the football field the following year.
"For me, that was a turning moment where I realized my identity, the thing that I had always counted on was going to be taken away," he told host Joy Sutton. "I was already struggling with this lack of identity, and when I took the medication, I remember it being a numbing moment for me…so I just took them then to just rid myself of the pain emotionally that was inside of me. That was the start."
Article continues below advertisement
Higgins' addiction quickly spiraled out of control.
"I was high all the time," he said of taking "all different kinds" of medications. "Say it was like a Vicodin, it could be upwards of six to seven throughout a day."
"The more I had, the more I'd take," he noted.
Higgins said the first sign he had a problem was that he was "always hiding something from somebody."
"Maybe I was carrying something on me or maybe I was going to go find it or maybe I was high at the time and I didn't want anybody to know," explained the Alone in Plain Sight: Searching for Connection When You're Seen but Not Known author.
While dealing with "a ton of depression, a ton of anxiousness," Higgins detailed in the virtual interview how he finally hit rock bottom.
"And then there was a final day: I took pills from my grandfather and I remember the moment," he revealed. "I did and I remember doing it and walking out and I just remember this feeling of like, 'Who are you? Like, what is this about? Why are you still doing this? And you're taking something from somebody that needs it and someone that you love.' And that was I think the start of me starting to say, 'I need to start at least confronting it.'"
Article continues below advertisement
He continued, "Finally, it's a weird moment in my life where I was laying in bed for probably 24 hours straight and I went into the bathroom ... and I looked at myself in the eyes ... and just this like, calming but also this like, fire inside of me said, 'Ben, you're not the man you ever dreamed you could be.' And at that moment is when I officially decided I needed to get help."
Higgins began his recovery journey as a junior in college and has now been sober for nine years from painkillers.
"[It's] still sometimes a battle and I've gotta fight and I've gotta implement boundaries and tools in my life to keep me healthy because I want to be healthy," he said, adding, "I know what life looks like when I don't numb myself and I like that life and I want to stay on that, but it's still something that I battle with."