Arnold Schwarzenegger & Ex Maria Shriver Smile Over Dinner With Kids After Making Move To Finalize Their Decade-Long Divorce
Arnold Schwarzenegger and his ex Maria Shriver put on a brave face for the kids, coming together over dinner just months after moving one step closer in finalizing their decade-long divorce.
Article continues below advertisement
The 74-year-old Terminator star was spotted smiling alongside his 65-year-old estranged wife at celebrity hotspot Nobu in Malibu, CA, for their son Patrick Schwarzenegger's 28th birthday.
Sitting around a table with their four children together — including the birthday boy, Katherine Pratt, 31, Christina Schwarzenegger, 30, and Christopher Schwarzenegger, 23 — Arnold and Maria looked like one big happy family as if no time had passed at all.
Article continues below advertisement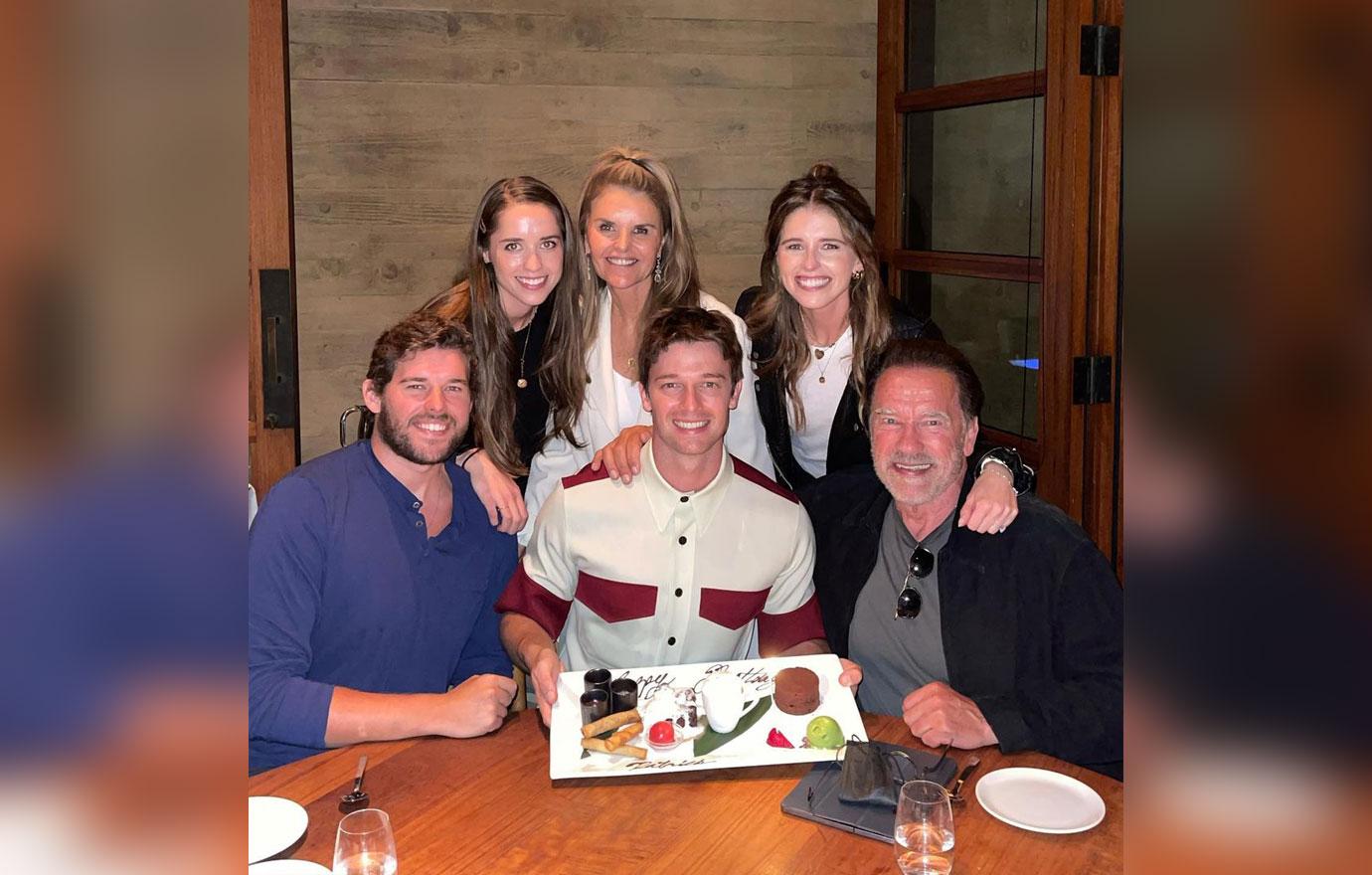 Keeping it casual for his reunion with his ex, Schwarzenegger wore a plain t-shirt, black jacket, a Terminator-inspired sunglasses.
Article continues below advertisement
As for Shriver, she slipped into a white blouse and blazer for the festivities. Accessorizing her half-up, half-down hairstyle with diamond chandelier earrings, the mom of four even sat next to her ex during the upscale sushi feast.
Patrick posted several photos from the night. In one of them, Shriver is seen with her butt in a chair next to Schwarzenegger, which quickly turned awkward.
Article continues below advertisement
The former First Lady of California was photographed leaning into her estranged husband while he tilted away. Schwarzenegger kept his distance from his ex, despite her efforts to paint the perfect picture of a modern family.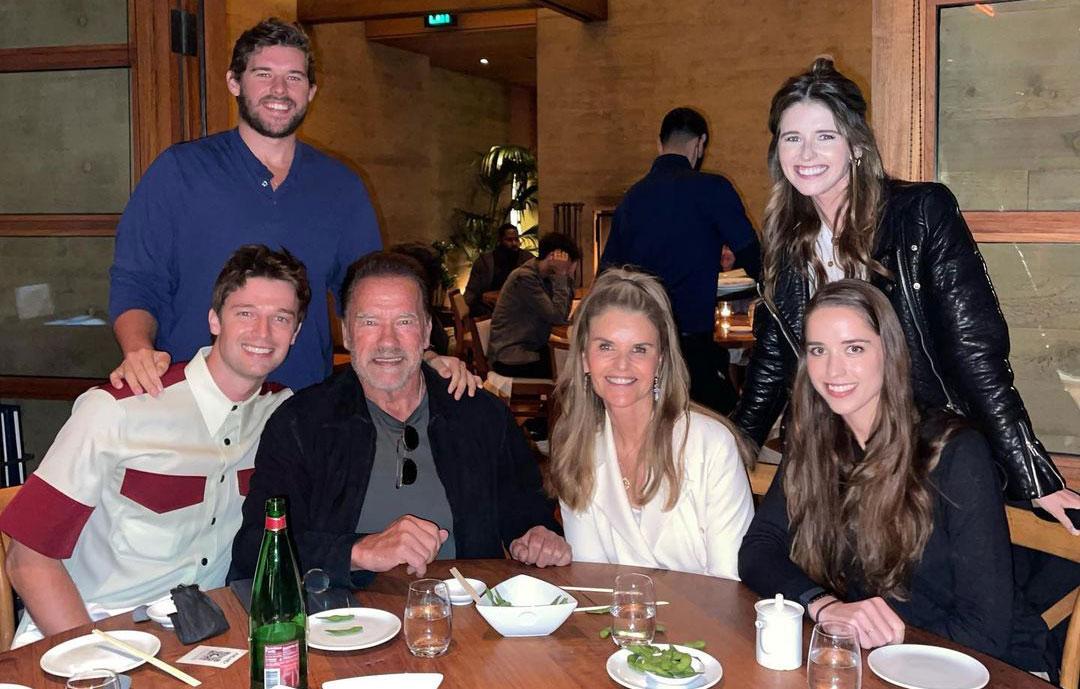 Article continues below advertisement
All in all, it looks like the night went down without any hiccups. After leaving the restaurant, the famous family was photographed at the valet stand with a maskless Schwarzenegger soaking up attention from onlookers.
It's an interesting move not to slip on his mask, considering he copped so much flak for defending CA's controversial mask mandate.
Article continues below advertisement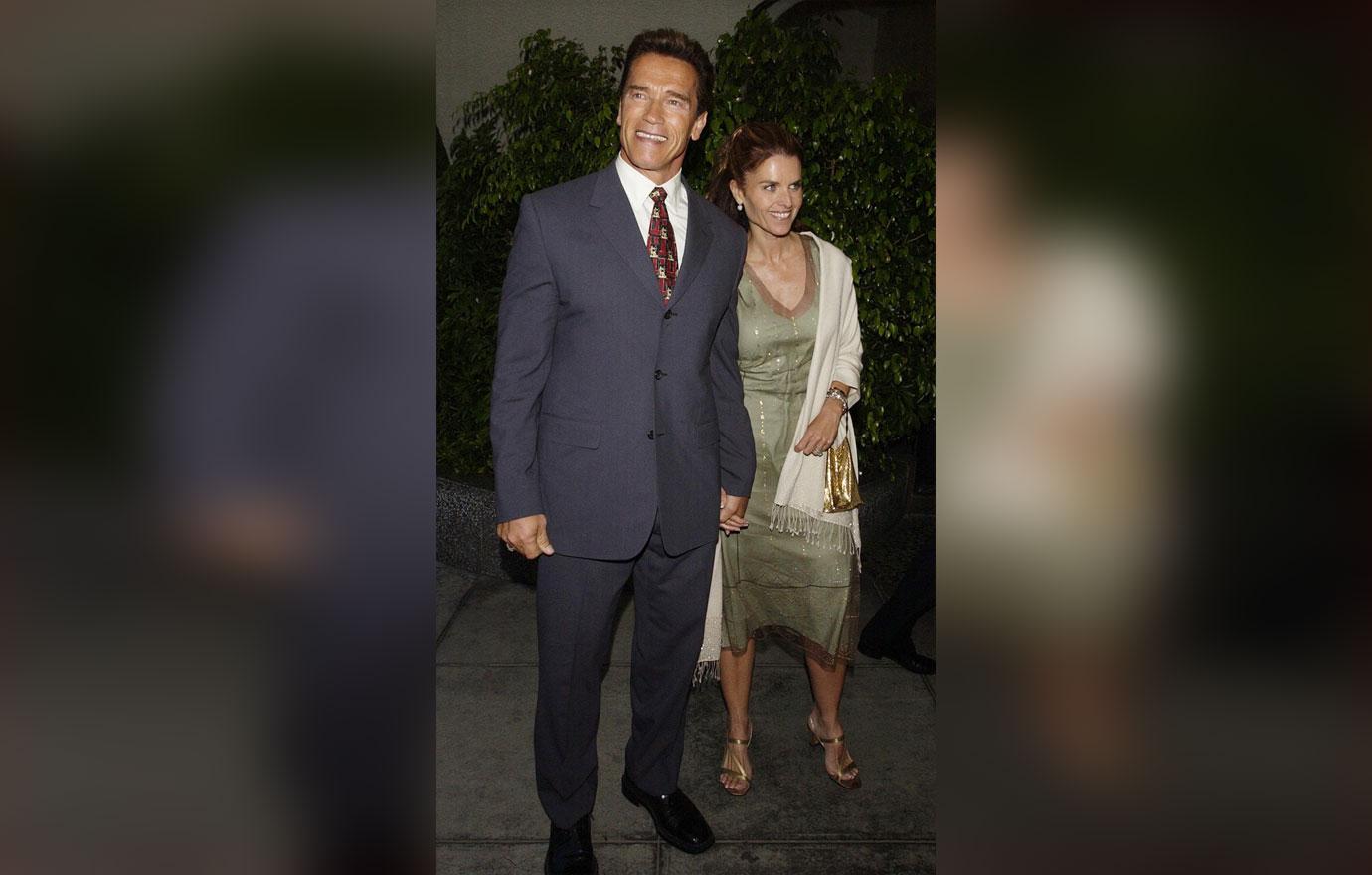 Article continues below advertisement
In June, the actor filed a declaration of disclosure, marking the first move in their ongoing case in four years.
Shriver famously filed for divorce from the Triplets actor on July 1, 2011, after she discovered he had secretly fathered a love child with the then couple's housekeeper, Mildred Patricia "Patty" Baena.
The Hollywood stars were married for 25 years and had no prenuptial agreement.