Antonio Brown Snuck OnlyFans Model Into Hotel Room The Night Before Storming Off Football Field Midgame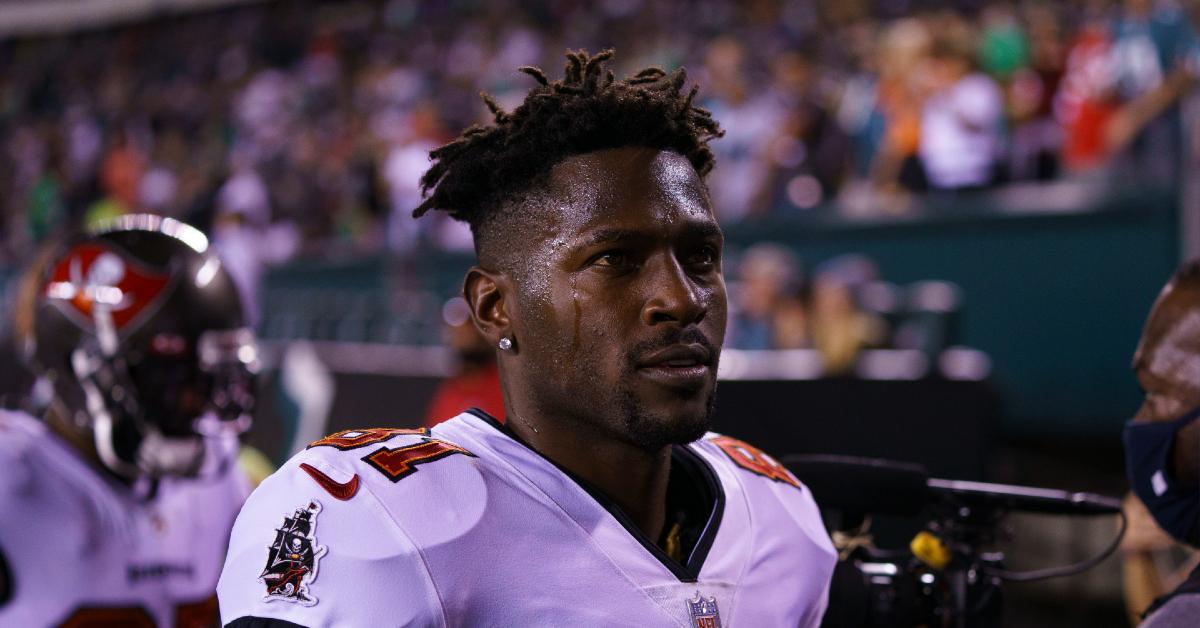 Former NFL star and Buccaneers wide receiver Antonio Brown reportedly snuck OnlyFans model Ava Louise into his hotel room the night before his dramatic meltdown and exit from the Bucs-Jets football game.
Article continues below advertisement
According to Daily Mail, the former Buc snuck 23-year-old Ava – an OnlyFans model who went viral in 2020 for licking the lid of a toilet seat – into his hotel room the night before Sunday's game where they reportedly had an intense sex session before she decided to leave.
Ava, who spoke directly to the outlet about her and Antonio's Saturday night hotel room rendezvous and even included screenshots of some of their messages, described how it all started after he called her up on the phone telling her to go to the Westin Hotel where the Buccaneers were staying while in New Jersey.
Article continues below advertisement
"He kept saying I have money for you, I have a bonus for you and I was like, what are you saying? I just thought that was weird," she spilled to the outlet. "I thought, ok, I'll just go see what this is about because it's Antonio Brown, it's the day before the Jets game, I'll go."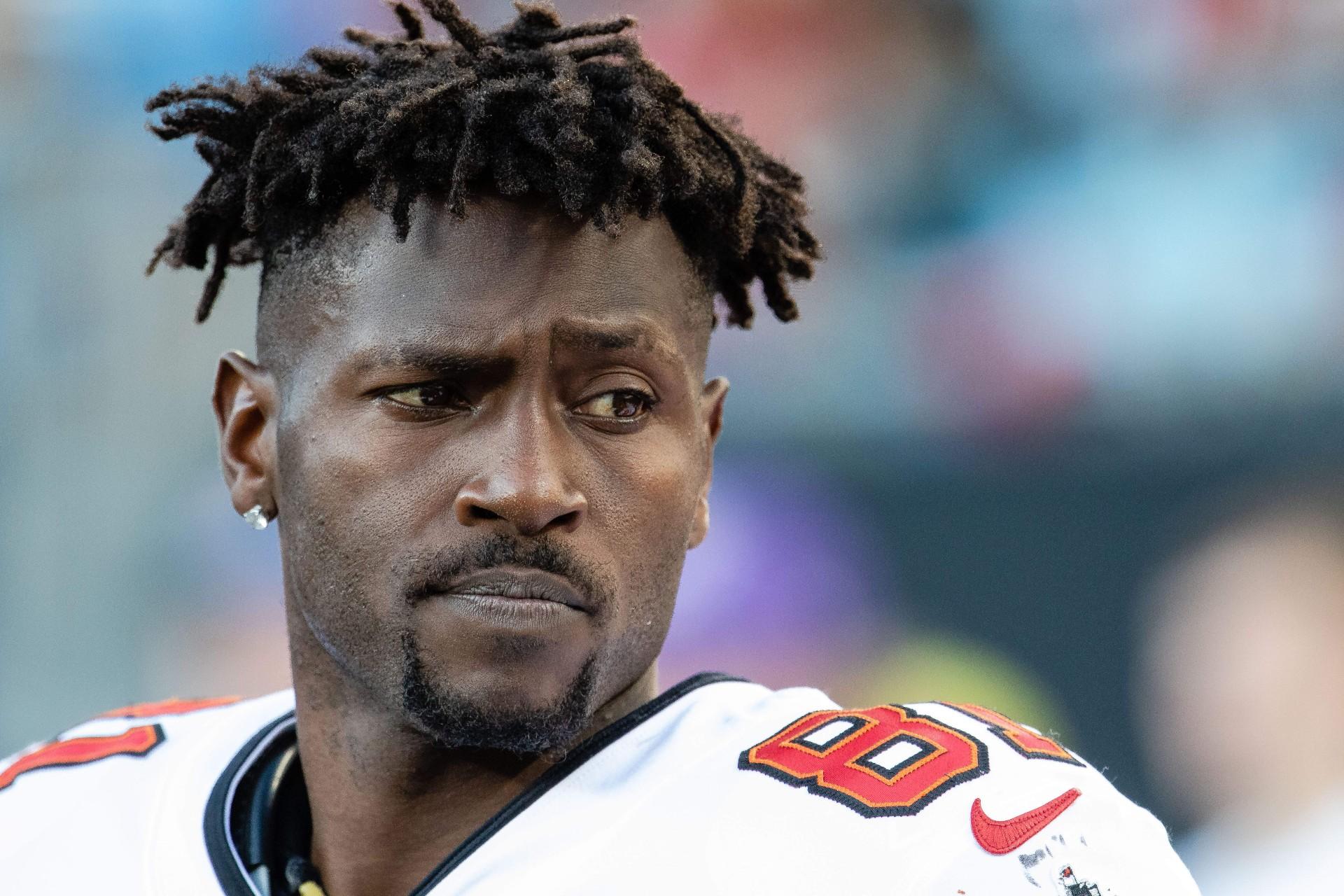 Article continues below advertisement
Then, after arriving to the Westin around 11:15pm, she was allegedly forced to sneak past the hotel security due to current NFL Covid rules demanding teams remain in a virus-free "bubble" that does not allow guests.
Ava then claims that Antonio went on an unhinged rant about the football league and Covid, where he even allegedly told her "F—k the NFL."
Article continues below advertisement
The former football star then reportedly told the OnlyFans model that he was "insane" and that "You don't even know my crazy right now. You don't know my crazy right now."
Article continues below advertisement
But things only seemed to get more bizarre, because according to what Ava told the outlet, Antonio then insisted that they film themselves having sex for her to post on her OnlyFans account.
"When we had sex, he wanted to film it and make a tape on my phone. He wanted me to put it out there," she claims. "I looked at him and I'm like, are you being serious right now? He was. Again, I'm like, you're Antonio Brown – why would you want that scandal?"
"But he wanted to create that. I think it was purposeful considering how he's been acting in the media. He wants that controversy; he wants this attached to his name."
Article continues below advertisement
Although Antonio asked Ava to spend the night, she reportedly decided to leave around 12:30am because he had an early morning meeting with Buccaneers quarterback Tom Brady.
Ava is reportedly speaking out specifically because of Antonio's meltdown and midgame exit from Sunday's football game because she is worried about his mental health and condition.
"I had no intention of exposing Antonio Brown ever but then I saw what happened and I thought, oh my god, I've seen the events leading up to this breakdown – I'm involved," she said. "I really couldn't understand half of what he said because he was mumbling. This man really did not seem OK."