Ant Anstead Necks On Renée Zellweger As New Couple Makes Relationship PDA Official With Romantic Bike Ride
It's not just the summer sun that's been heating up Southern California!
Ant Anstead was just seen necking on his new girlfriend, Renée Zellweger, during a super steamy bike ride through Laguna Beach, making their new relationship PDA official.
Article continues below advertisement
The 52-year-old Oscar-winning actress and 42-year-old English television personality could not keep their hands off each other while peddling through the town on matching bicycles.
Renée had on a gray zip-up hoodie, matching baseball cap and black leggings, while Ant wore his go-to black T-shirt, black shorts and flip-flops.
Article continues below advertisement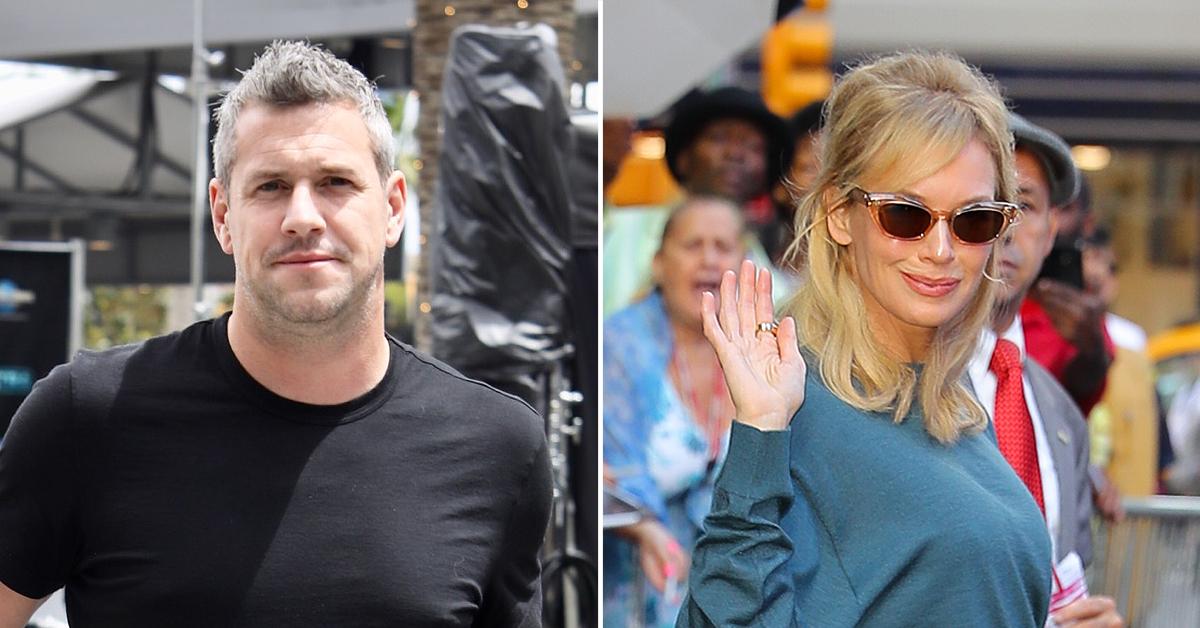 Not only did the new couple spend the Fourth of July together in Orange County, but they were also joined by Anstead's youngest son, Hudson London Anstead, who he shares with his very recent ex-wife, Christina Haack.
Article continues below advertisement
The Judy star drove the Wheeler Dealers host and his 21-month-old son to a vegan café in a classic Ford Mustang that had the number 22 painted on one side and was covered in stickers.
The trio also attended a church service in Irvine, where a tent had been set up in a parking lot.
Paparazzi snapped away as Renée held Hudson in her arms and carried him during the outing.
Not a day has gone by since their first public sighting last week on the balcony of Ant's new Laguna Beach home that we haven't seen these two love birds together.
On Friday morning, Anstead and Zellweger were photographed looking quite comfortable in their PJs while the actress sipped from a mug that said, "Home Is Where Dad Is."
Article continues below advertisement
"Both of them are private and dislike public scrutiny, so they have that in common," added the insider. "He's a creative guy with lots of interests, and she likes to write and produce, so they have things to talk about when together."
Article continues below advertisement
Sources close to the situation said Anstead and Zellweger met in early June while shooting an episode of Celebrity IOU Joyride, his new show on Discovery+. Insiders said that after filming, Renée actually came back to set to return some work boots for Ant.
And the rest is – as they say – history.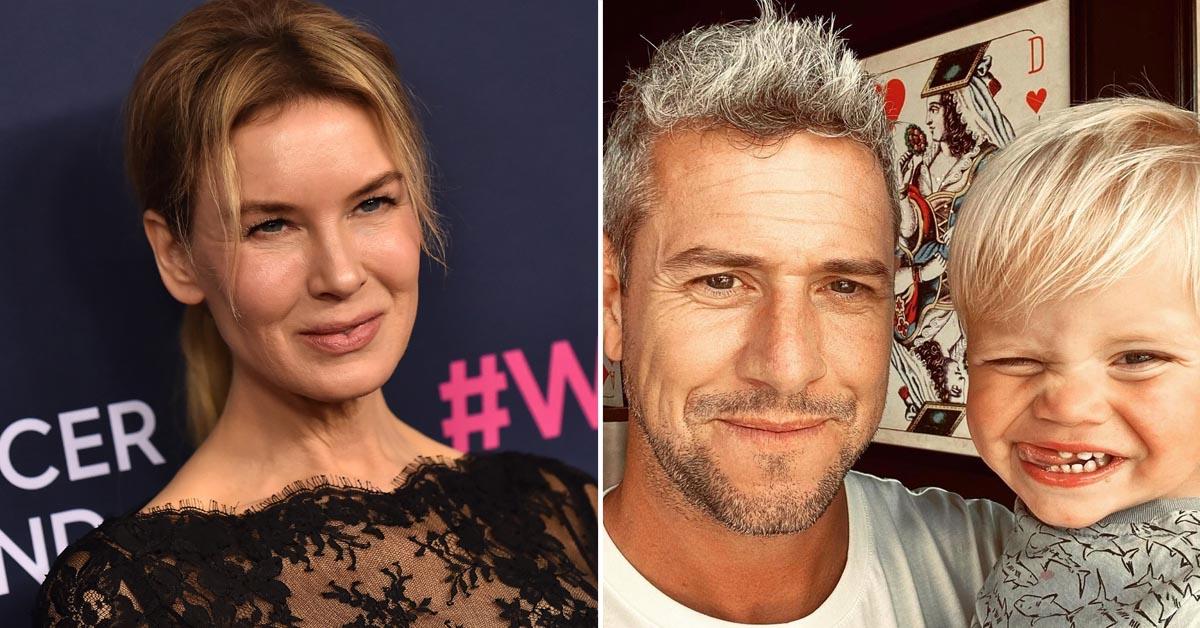 Article continues below advertisement
Ant was married to his first wife, Louise Anstead, from 2005 to 2017. They share two children: 17-year-old daughter Amelie Anstead and 14-year-old son Archie Anstead.
As for Zellweger, she was previously married to country star Kenny Chesney, but the two have been divorced since 2005. Most recently, the actress was linked to musician Doyle Bramhall II.
Though the actress has no kids of her own, it sure seems she's taken to Mommy duties quite well!