Disgraced NYC Governor Andrew Cuomo Ditches Beloved Dog, Leaves Three-Year-Old Pup Behind After Moving Out Of Executive Mansion & Orders Staff To Care For Him
Disgraced politician Andrew Cuomo doesn't appear to have loyalty to anyone, including his beloved canine.
Article continues below advertisement
In his last final hours as the Governor of New York, it's been revealed that Cuomo did the unthinkable and left his three-and-a-half-year-old Siberian-shepherd-Malamute mix behind after moving out of the Executive Mansion.
The 63-year-old has reportedly decided to no longer care for his pooch Champ, allegedly ordering his staff to take over.
Article continues below advertisement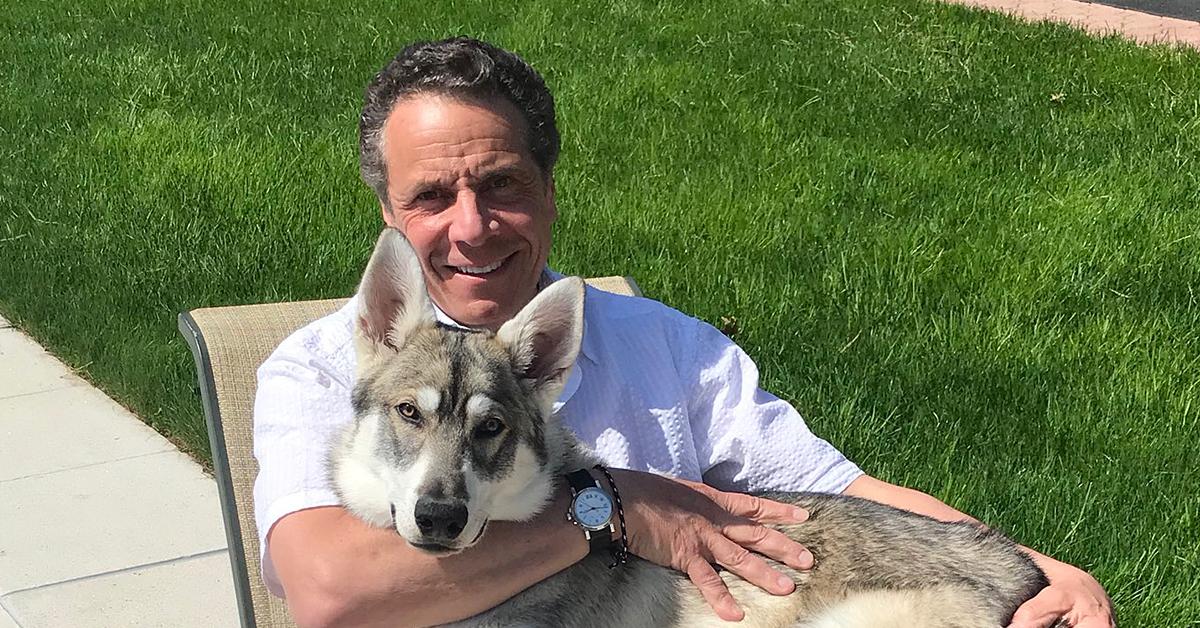 Cuomo has packed his bags and removed himself from the state-owned residence following a sexual harassment scandal that cost him his career. He is currently staying at one of his sister's homes in Westchester County.
Article continues below advertisement
According to The Albany Times Union, which cited two police sources, Cuomo did not want Champ any longer and asked his staff members if anyone would take the dog in. Sources told the outlet that one of his employees did and decided the high-strung dog was too much for him.
Champ allegedly has a history of nipping people. Cuomo adopted the mixed pup in 2018.
Article continues below advertisement
Following the accusations, Cuomo's team came out slamming the reports that the governor ditched his dog for good — instead, insisting the move was temporary while he vacations after his resignation affective at 11:59 PM on Monday.
"Captain is part of the governor's family and for your nameless ill-informed source to imply they've been trying to give him away is untrue," Rich Azzopardi said in a statement over the weekend.
Article continues below advertisement
"Someone offered to watch him for a few days while the transition was ongoing but for that to be weaponized and morph from a game of telephone into the pages of your paper is absurd — now excuse us we're preparing for a major storm," Azzopardi angrily added.
Article continues below advertisement
Champ was spotted on the grounds of the governor's mansion in Albany on Monday morning. Cuomo was nowhere in sight.
The dog was seen looking happy and off his leash while being walked by an unidentified female.
Article continues below advertisement
Cuomo has moved into his sister and brother-in-law's property located in Westchester County while transitioning out of office.
He will be replaced Kathy Hochul, who will make history as the first female governor of New York. She will be sworn in on Tuesday.