Andrew Brown Shot 5 Times, Once In Back Of Head, Reveals Family's Independent Autopsy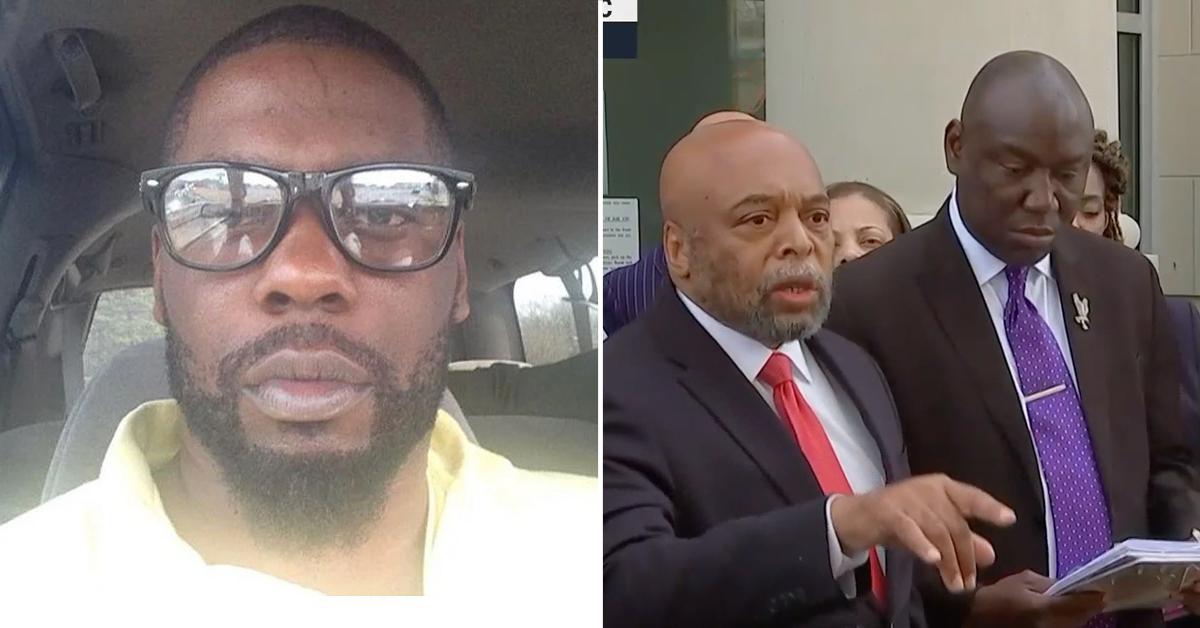 The family of Andrew Brown Jr. – the 42-year-old Black man who was killed during an attempted arrest in North Carolina last Wednesday – revealed the results of an independent autopsy in a press conference in Elizabeth City on Tuesday.
Article continues below advertisement
According to the findings of the private pathologist, Brown was shot four times in the right arm and once directly in the back of his head, which is the shot the family believes killed him.
Brown's relatives and attorneys are demanding to know why Pasquotank County Sheriff's deputies opted to use deadly force while serving Brown a warrant for his arrest on felony drug charges.
Article continues below advertisement
"This, in fact, was a fatal wound to the back of Mr. Brown's head as he was leaving the site trying to evade being shot at by these particular law enforcement officers that we believe did nothing but a straight-up execution," one of the family's attorneys, Wayne Kendall, told reporters at the gathering.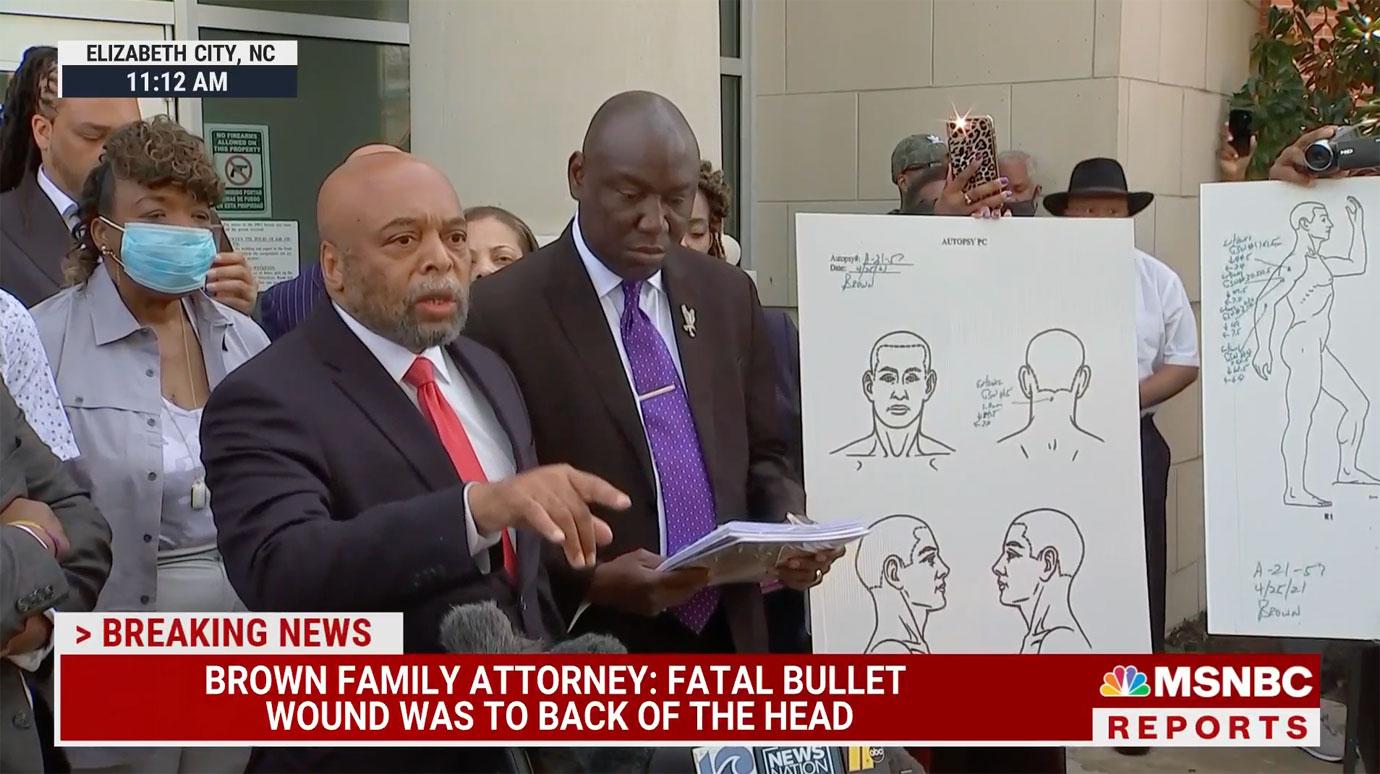 Article continues below advertisement
Brown's family and lawyers are also demanding to see the entirety of the police body camera footage of the incident. They claim they were permitted to see only 20 seconds of what they were told was a 30-second video, and that it began with officers already firing "dozens of bullets" at Brown. They also say the faces of the officers in the video are blurred.
Brown's people want "to see the initiation of the encounter," arguing that, at this point in time, they don't know whether law enforcement officers made commands and/or whether those commands were met. An attorney for the family believes the sheriff's department "showed us what they wanted to show us."
Article continues below advertisement
One of Brown's family lawyers said Tuesday that the video begins with the now-deceased man sitting in his driveway in the driver's seat of his car, blocked in by cops, his hands on the steering wheel.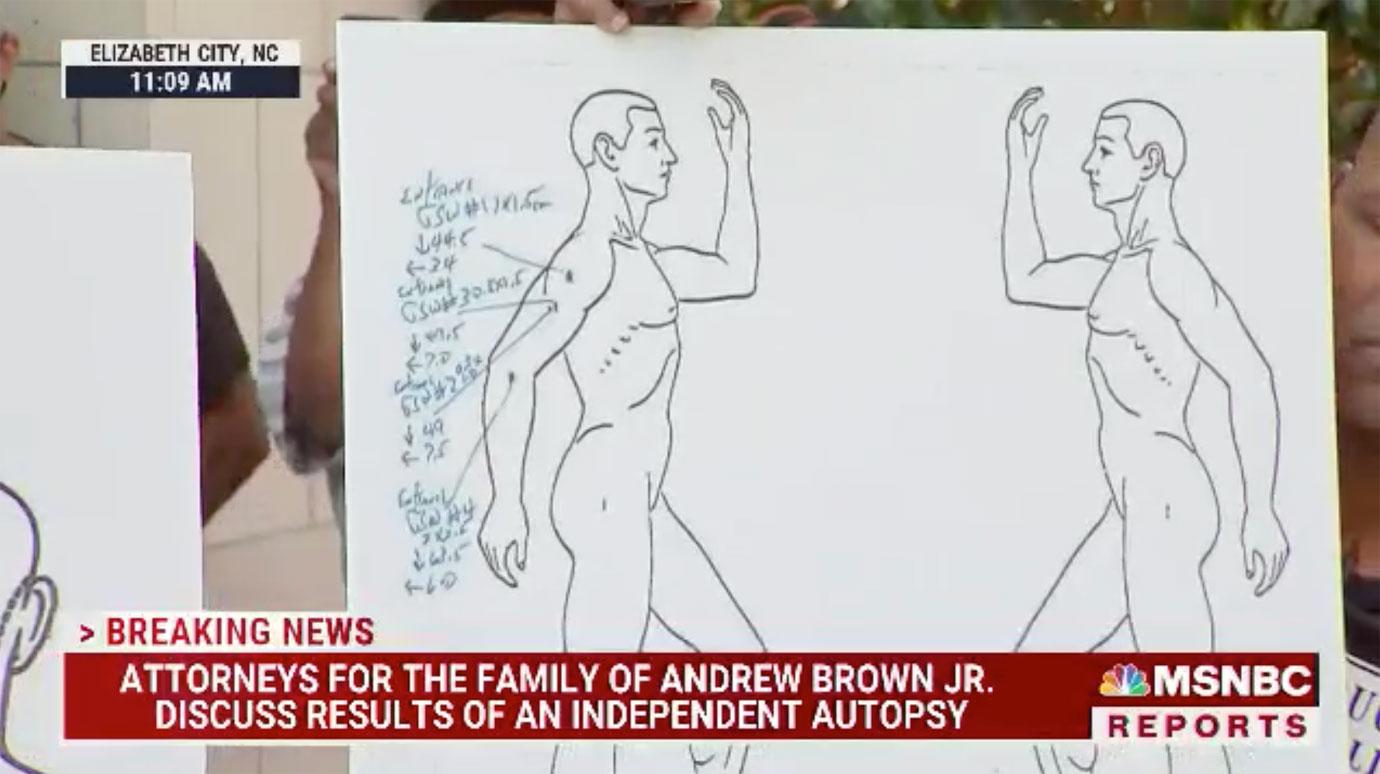 Article continues below advertisement
The family claims multiple deputies started shooting at Brown, and when he tried to back out of the driveway to escape the onslaught, he ended up slamming into a tree.
The video has not yet been released to the public because, in North Carolina, as is law in a few other states, police recordings like body camera videos are not automatically classified as public records. A judge has to sign off on formal requests to have that type of footage released.
Article continues below advertisement
Elizabeth City Manager Montré Freeman echoed the sentiments of Brown's frustrated family and angry protestors alike when he said, "I am completely flabbergasted at that move. You know, when you have bodycam, the most transparent thing to do is to show all of it, and unfortunately, that did not happen yesterday, and I wish I had an answer for you."
On Monday, officials released the search warrant affidavit that had accused Brown of selling cocaine, crack, meth and heroin. His attorneys said Tuesday they wanted to know why that information was made public with no issue, while the family was still waiting to see the entirety of their loved one's last moments.
Article continues below advertisement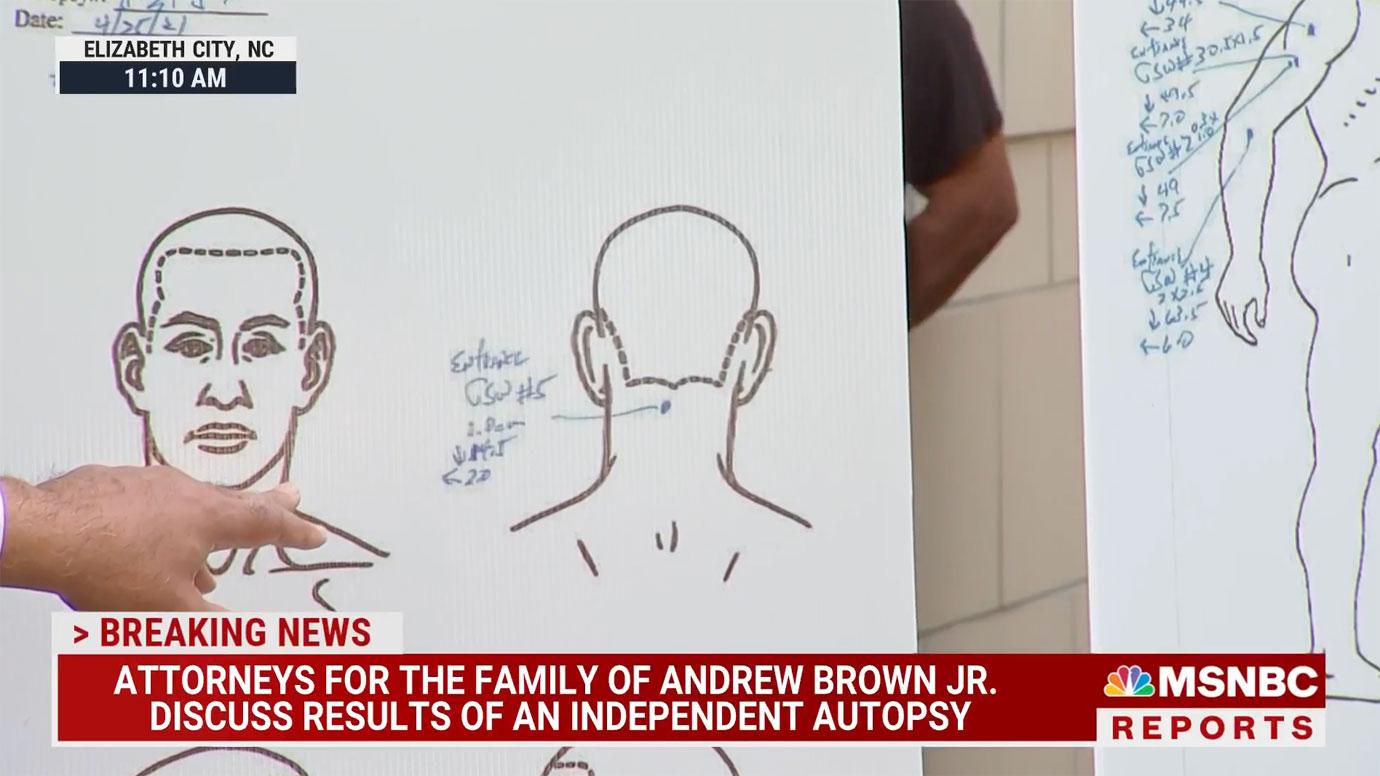 Pasquotank County Sheriff Tommy Wooten explained Monday that independent investigators still needed to examine all of the evidence and asked the public for patience. However, he did defend the snippet that was shown to the family.
Article continues below advertisement
"This tragic incident was quick and over in less than 30 seconds, and body cameras are shaky and sometimes hard to decipher," he said. "They only tell part of the story. Outside investigators both from SBI (North Carolina State Bureau of Investigation) and four other sheriff's offices are interviewing witnesses and gathering more information."
It was on the morning of April 21 that deputies arrived at Brown's house on Perry Street.
Article continues below advertisement
"This is an arrest surrounding felony drug charges," Chief Deputy Daniel Fogg said at the time. "Mr. Brown was a convicted felon with a history of resisting arrest. Our training and our policies indicate under such circumstances, there is a high risk of danger."
According to witnesses, when Brown appeared to try to leave in his car, deputies fired at the vehicle multiple times, killing him and leaving the back window destroyed.
Article continues below advertisement
Neighbor Demetria Williams said she saw more than 14 shell casings on the ground.
Following Brown's death, seven Pasquotank County sheriff's deputies were placed on administrative leave. Three others resigned, though their resignations were reportedly not linked to the shooting.
On Tuesday, Brown's attorneys criticized the department's choice to put its deputies on administrative leave because he said they were still collecting salaries and therefore simply "on vacation."