Former 'American Idol' Co-Host Brian Dunkleman Details Drug Use, Feuds With Ryan Seacrest & Suicidal Thoughts In Upcoming Documentary
Brian Dunkleman made headlines in 2019 after it was discovered that he was making a living by driving for Uber.
Article continues below advertisement
Before that, the last time anybody had seen the now-49-year-old was on the glitzy and glamorous stage of American Idol, co-hosting Season 1 of the singing reality competition series with remaining host Ryan Seacrest.
But there's a lot that took place in between when Brian was snorting cocaine ahead of live shows and humbly transporting strangers to their destinations, and it'll all be unpacked in the upcoming documentary, titled Dunkleman.
Article continues below advertisement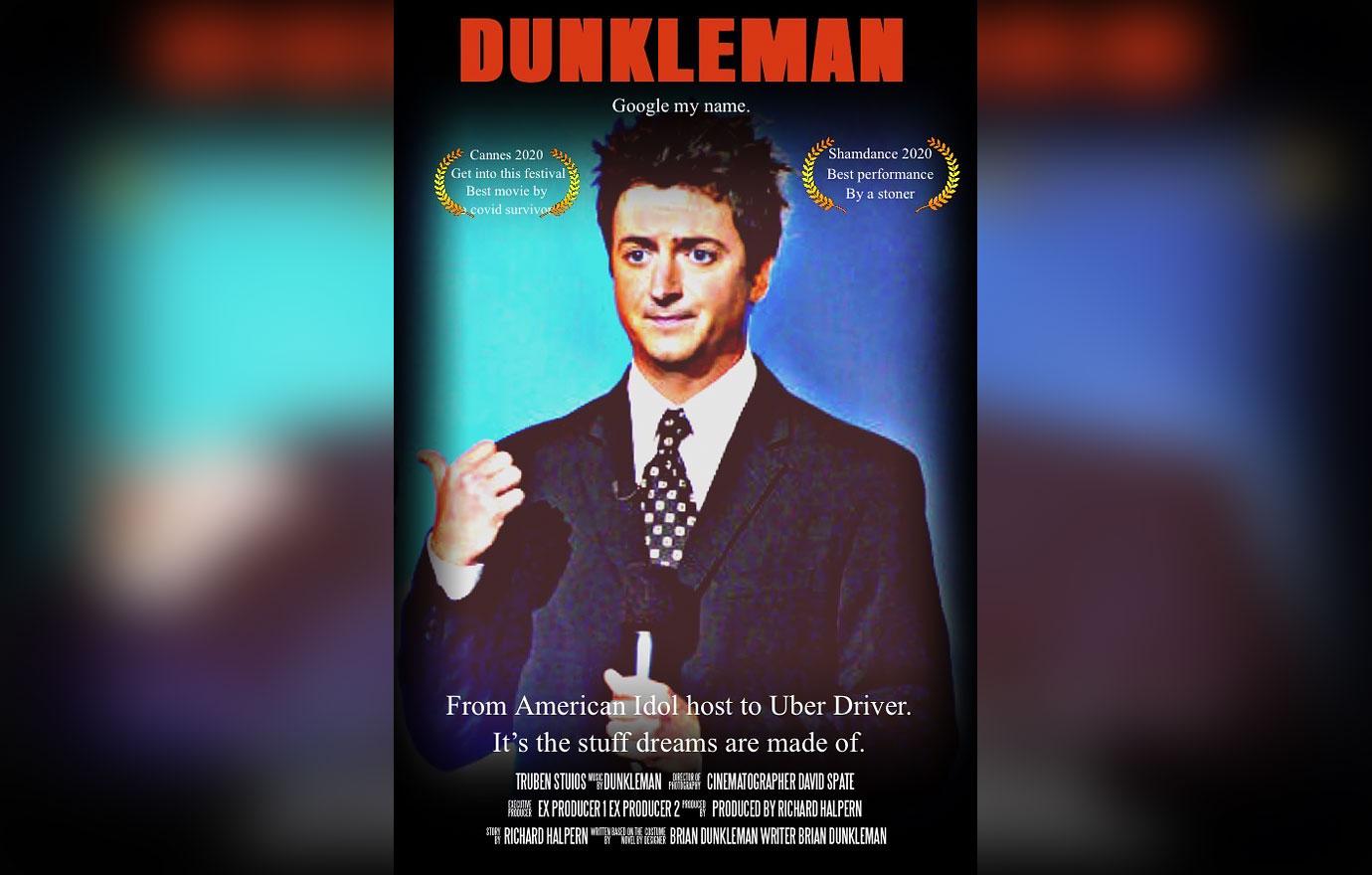 Dunkleman tells the heartbreaking, funny and fascinating story of the man who went from being an unknown stand-up comedian, to co-hosting the biggest show in the history of modern television, to losing it all – seemingly overnight.
Brian gives a first-hand account of the backstage fights, toxic work environment and production nightmares he says he experienced while sharing the Idol stage with Ryan, who still stands there – and so many other lucrative places – today.
Drugs, alcohol and a downward spiral of depression accompanied Brian's downfall from idol to outcast – a reality that he comes to terms with in Dunkleman.
Article continues below advertisement
The over-3-minute-trailer for the documentary features out-of-context soundbites of Brian standing in front of a black curtain while pulling back the curtain on behind-the-scenes Idol drama, his alcohol and drug use, suicidal thoughts, his divorce from his allegedly alcoholic ex-wife, and the struggles of taking care of their son.
Article continues below advertisement
"Dunkleman. Say it. Kinda fun, huh? Not ringing a bell? Google my name. God, I wish I never had. Make sure you spell it right. After about 140,000 hits or so, you will begin to understand my notoriety that, yes, in 2002, I hosted the No. 1 show in the history of modern television. And after 25 episodes, I quit. Or did I? Sometimes, I can't remember."
"A lot of you said it was the dumbest f--king move of all time. So how did I end up landing the most sought-after job in the entire business at the time and then let it all slip away? The answer may surprise you. We'll find out, right after the break!"
"Seacrest and I were not getting along. We were butting heads all the time."
"I yelled again. I was like, 'Ryan!' He turns around. He's like, 'What!?'"
"Seacrest, Seacrest. F--k Ryan Seacrest."
"I could've snapped his neck if I wanted to. I've seen movies. I think I could do it! God, that would've gotten a s--tload of hits on YouTube."
Article continues below advertisement
"How do you tell your bosses that what they wrote is f--king terrible?"
"And then Simon said, 'This is ridiculous. This is a talent competition, and we've already let two other monkeys through!' And Randy f--king snapped. 'What the f--k?! You can't call people monkeys! Jack!' And I'm like, 'Holy f--k, Randy's gonna knock him out!'"
"Five o'clock! Live show! Been up doing coke all night!"
"And the drug use – it was ridiculous. It turned into ecstasy and then GHB and then Special K."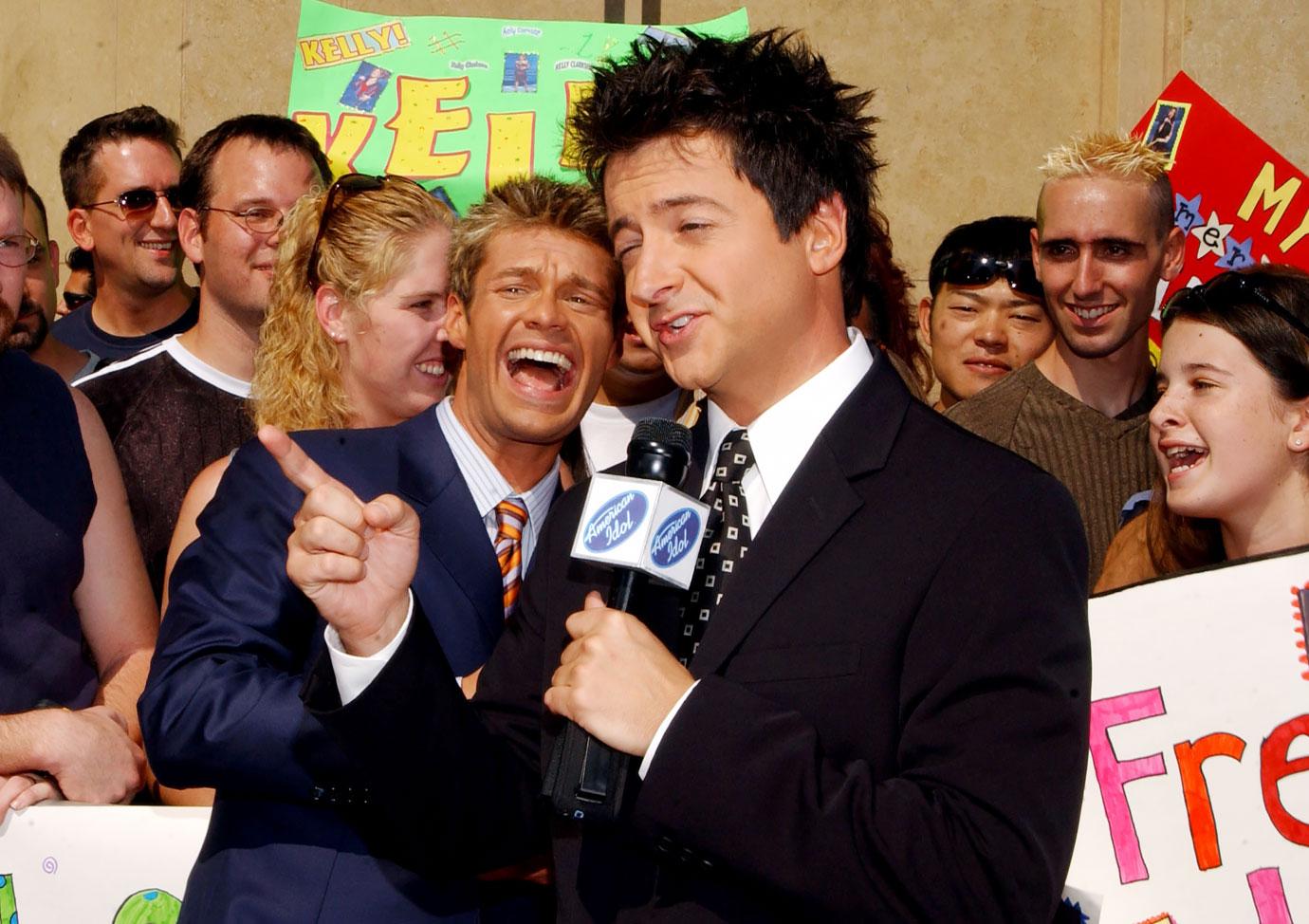 Article continues below advertisement
"It's just another thing that made me look like a difficult a--hole, and they decided to keep one, and it wasn't me."
"As one manager who turned me down said, 'You've got the stink on you.'"
"Then the second season of American Idol premiered. I couldn't function. I was on a flight. There was a little turbulence, and I thought, 'Just f--king go down 'cause I just don't wanna be alive anymore.'"
"So we got married in Palm Springs."
"We put the ultrasound in, and 'there is no heartbeat.'"
"All the stress of the last few years, I just looked up at the sky and was like, 'Is that all you f--king got?! If you're gonna f--k me, then f--k me!'"
"The first time she was hospitalized, the doctors told her, 'If you don't stop, you're gonna be dead within fie years.'"
"I don't wanna say she drove drunk with our child..."
"Imagine the weight of that decision – kidnapping your f--king son."
Article continues below advertisement
"After a couple of years of drinking and doing coke, I ran out of money. 'Former American Idol host now an Uber driver.'"
"Doesn't matter if I drive an Uber. Doesn't matter if I'm on a f--king television show. Just trying to be the best dad I can."
Dunkleman is slated to debut at a festival this fall, ahead of the Season 20 premiere of American Idol.
For more information, visit BrianDunkleman.com.