Amber Rose Spends Night Partying With Ex-Husband Wiz Khalifa, Days After Cheating Baby Daddy Alexander 'AE' Edwards Begs For Her Back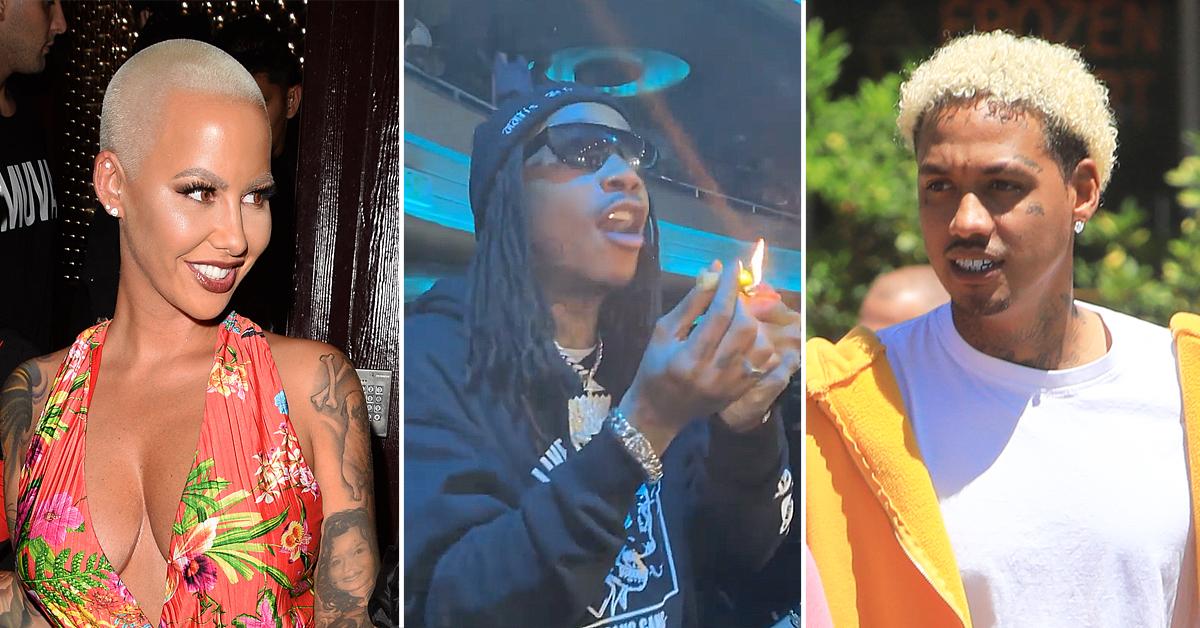 Amber Rose partied the night away with her ex-husband Wiz Khalifa and threw it in her cheating baby daddy Alexander "AE" Edwards' face.
Article continues below advertisement
The 38-year-old model-turned-influencer and businesswoman was her first baby daddy's plus one at the star-studded Verzuz event on Thursday at the famous Hollywood Palladium.
The epic battle between Bone Thugs-N-Harmony versus Three 6 Mafia turned into the concert of the century when the rappers brought out everyone from Snoop Dogg to Lil Wayne. Despite all of the star power being under one roof, Amber and Wiz Khalifa together again stole the show.
The exes — who divorced in 2016 — were photographed all cuddled up at the show. Wiz was seen smoking a bunt while grabbing Amber's waist and bringing her in close to him. His ex-wife appeared to enjoy the PDA because she flashed a smile and a peace sign to the camera.
And you better believe Amber didn't miss the opportunity to gush over her favorite baby daddy on Instagram.
Article continues below advertisement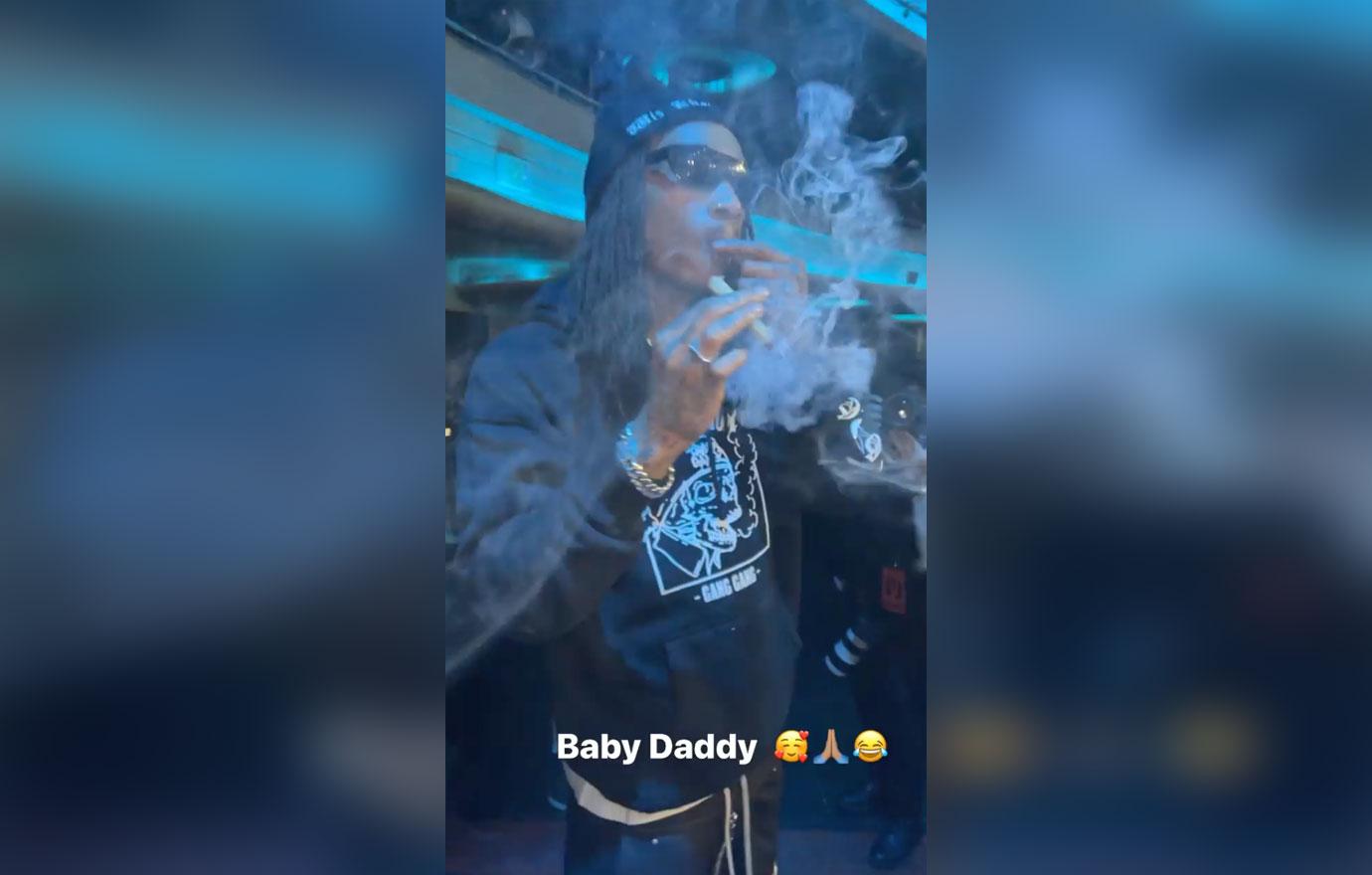 The beauty shared a fun video of Wiz singing and dancing while writing "Baby Daddy" and showing she's appreciative of him by including a smiling face with hearts emoji and a pair of hands praying.
Amber's causal night out with Wiz comes just days after AE begged for a second chance after cheating on her with 12 women.
Article continues below advertisement
In August, Amber put AE's cheating ways on blast, claiming he hooked up with more than a dozen women behind her back. AE didn't deny it either. Instead, he turned the knife even deeper by giving an interview and laughing about it while fully admitting his infidelities.
Amber dumped AE immediately, saying she was tired of being the only one "fighting for my family." While he appeared to be enjoying the single life for a while, he came crawling back over the weekend.
Article continues below advertisement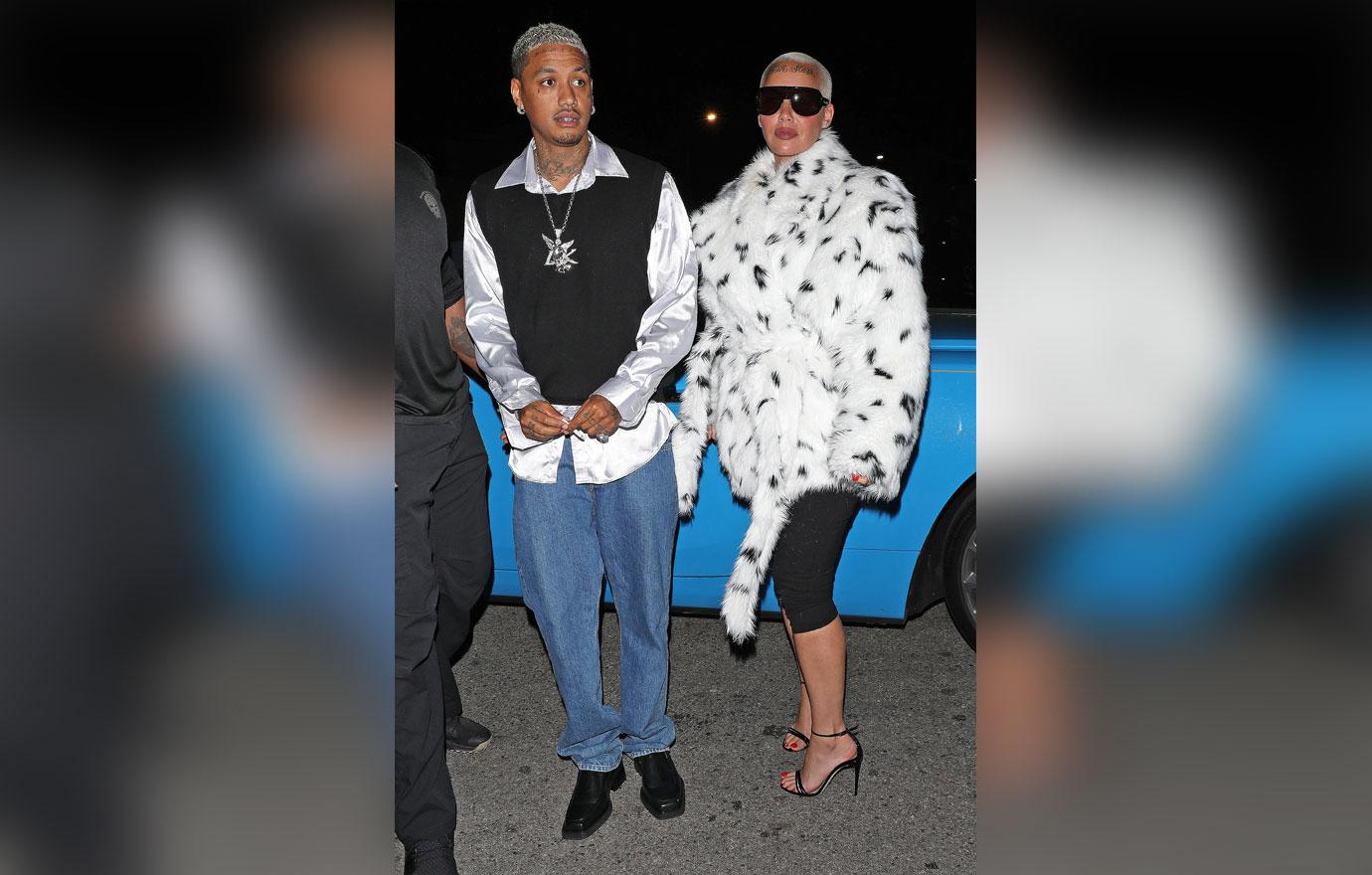 Apologizing for his actions, AE took to his Instagram with the shameless plea. "I want to sincerely apologize to my beautiful wife @amberrose you didn't deserve what I did to you," he wrote. FYI — there's no proof the two were married. Calling her a "wonderful mother," AE ended his sad excuse of an effort by stating, "I'm sorry for the pain that I've caused you, my son Slash and my stepson Sebastian. All I want is my family back, and I'm willing to do anything to make things right. Please forgive me."
Article continues below advertisement
Sebastian is the 8-year-old son Amber shares with Wiz. 2-year-old Slash is AE's biological child. While Amber has yet to respond to AE's plea for a second chance, her night on the town with Wiz says it all.