Amber Rose Spotted Cuddling Up To Two-Timing Baby Daddy Alexander Edwards, Body Language Screams They're Back Together After 12 Women Cheating Scandal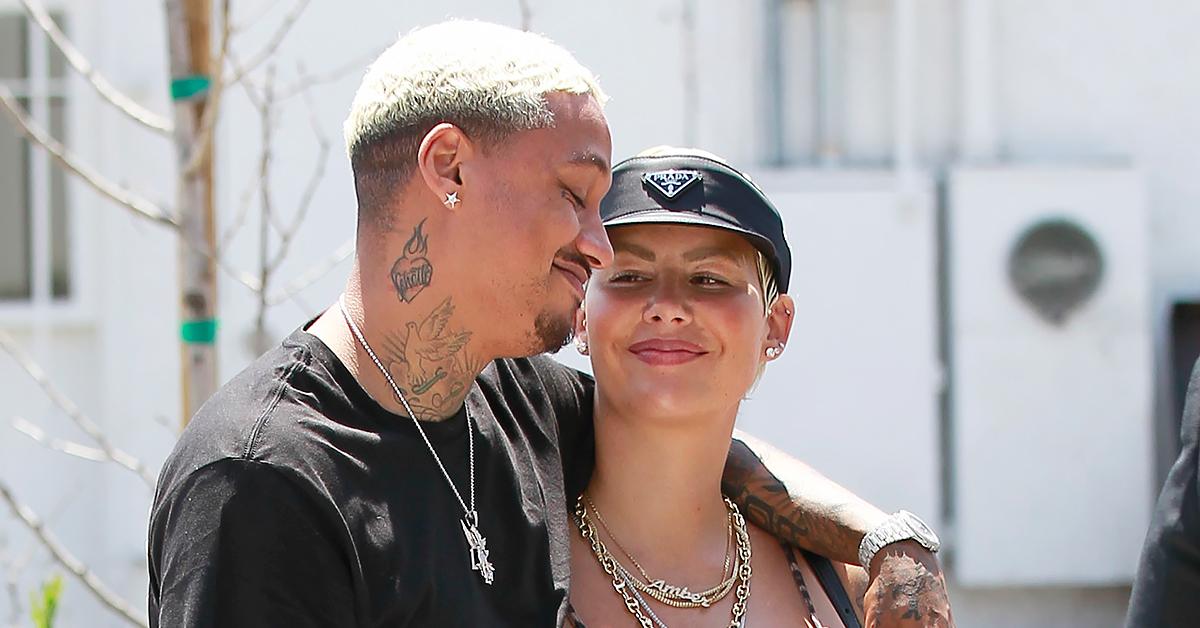 Amber Rose was caught getting intimate with her on-again, off-again ex Alexander "AE" Edwards after sharing a meal with their family in Los Angeles.
The sighting comes weeks after the music executive publicly begged for Rose's forgiveness after he admitted to cheating on her with 12 women.
Article continues below advertisement
In the snaps, the Instagram model was seen getting cozy with Edwards while the two enjoyed smoking cigarettes outside an Indian restaurant — Flavor of India — in the Studio City neighborhood.
The pair flashed big smiles on their faces as they chatted with each other while looking at Rose's phone screen. The body language between the two gave the impression that they've reconciled following the embarrassing cheating scandal.
The TV personality donned a skin-tight outfit during the outing, including a pair of black leggings and a blue patterned top that she left unbuttoned around the chest area, displaying a peek at her cleavage.
She completed her look with black and white running sneakers and a matching blue baseball cap to cover her short-cropped hair. Rose also carried a small, stylish white purse over her shoulder while holding her phone and keys tied on a keychain.
Article continues below advertisement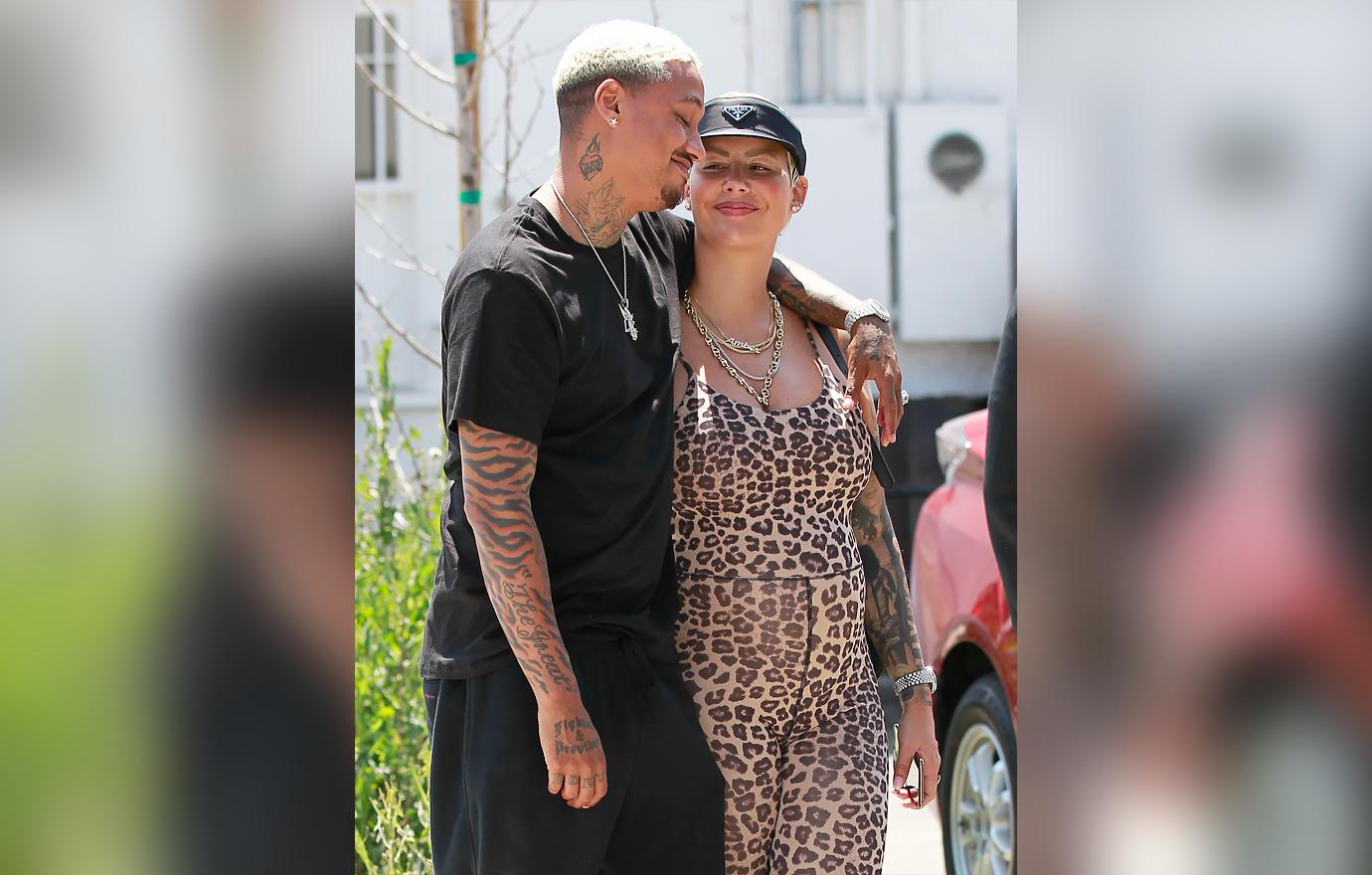 Meanwhile, Edwards opted for casual wear, sporting a blue denim jacket over a t-shirt, black sweatpants, a round brown hat, and a pair of white and black sneakers.
Article continues below advertisement
Months ago, the two made headlines after getting involved in a public spat concerning their romance. Rose blasted Edwards on her Instagram Stories, alleging him to have been unfaithful to her with a dozen female companions.
"I'm tired of getting cheated on and being embarrassed behind the scenes," she wrote. "All of 12 of y'all bums (the ones that I know of there's probably more) can have him."
She continued, "Y'all very much knew he was in a relationship with a baby and y'all decided to f--k him anyway. I saw all the texts and DMs. Y'all were well aware but y'all don't owe me loyalty so it's whatever."
Article continues below advertisement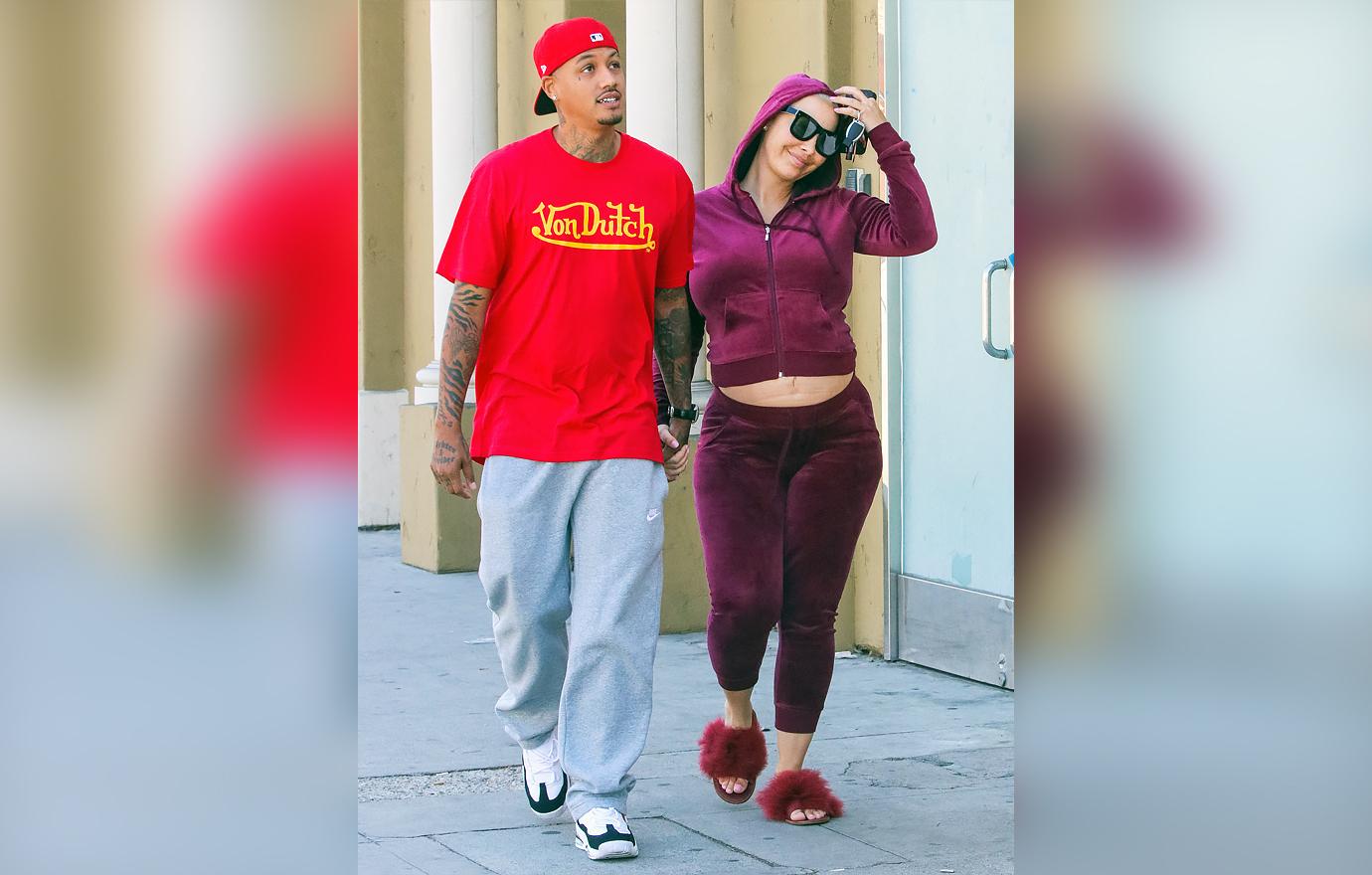 Edwards later admitted to the infidelity during an interview with Big Von, saying, "I woke up to this sh-t man...I thought, 'Sh-t, I got caught,' I got caught before, you know what I'm saying? And she's just had enough, obviously."
Article continues below advertisement
Rose and Edwards got together in September 2018 and are parents to Rose's younger son, Slash Electric Alexander Edwards. He also served as stepfather to her eight-year-old son, Sebastian Taylor Thomaz, whom she shares with ex-husband Wiz Khalifa.
In November, Edwards issued a public apology to Rose over his actions, claiming she "didn't deserve what I did to you" before praising her for being an "amazing person and a wonderful mother to our boys."
"I'm sorry for the pain that I've caused you, my son Slash and my stepson Sebastian," he wrote. "All I want is my family back, and I'm willing to do anything to make things right. Please forgive me."
Apparently, it worked.