Secret Exposed: Amber Heard's Dad Jailed For Running Dog Fighting Ring, Pit Bulls Slayed In Bloody Death Matches
Johnny Depp's ex-wife Amber Heard is hiding a deep and dark family secret: her father ran an illegal dog fighting ring that led to his incarceration, RadarOnline.com is exclusively reporting.
That's the revelation from Paul Barresi, who was once hired by Heard's legal team to find evidence against Depp, the star who played Captain Jack Sparrow in the Disney series Pirates of the Caribbean.
Article continues below advertisement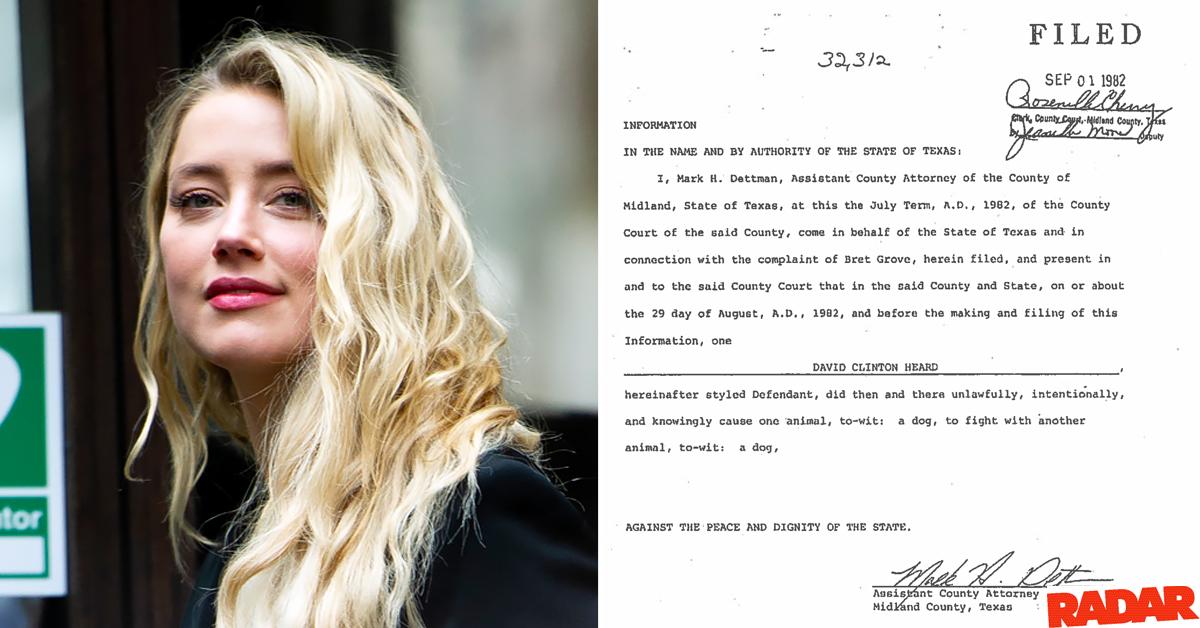 Instead of finding people who had been verbally or physically abused by Depp, as Heard has claimed, the "real-life Ray Donovan" uncovered a previously not-known sickening past.
Article continues below advertisement
Barresi, a Hollywood 'fixer,' uncovered that the father of Heard, a self-proclaimed animal lover, was once arrested, convicted, and served jail time for animal cruelty by orchestrating a cruel, heartless, torturous pit bull ring in Texas in the 1980s.
RadarOnline.com has obtained criminal court filings from Midland County, Texas, that reveal David Clinton Heard — who Amber has described as having "struggled with alcohol and drug abuse issues his whole life" — ran an unspeakable animal abuse ring involving no less than seven pit bulls on his property of 10 acres of land.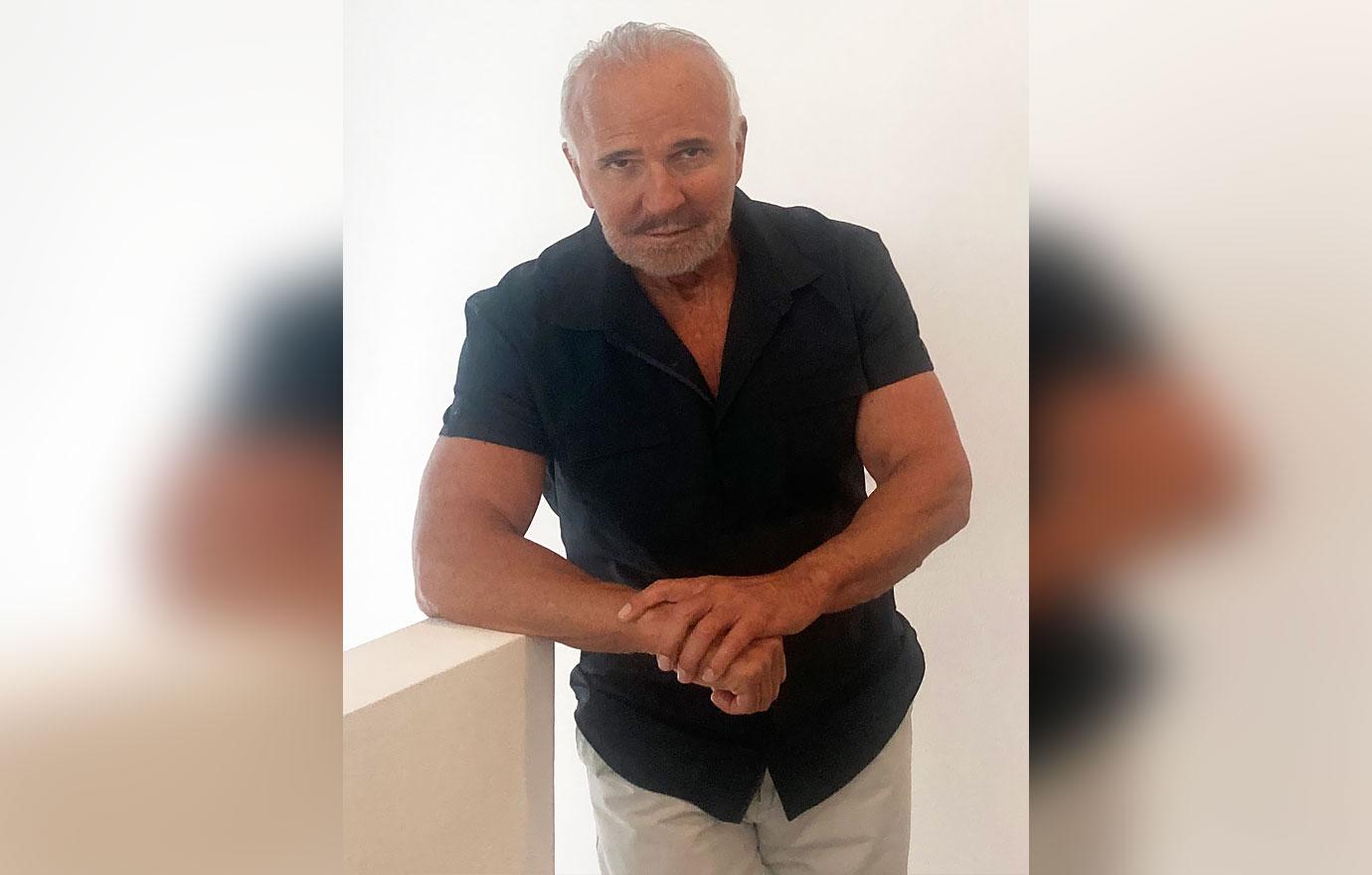 Article continues below advertisement
Law enforcement also found narcotics and professional poker equipment on the property.
David pleaded guilty and was jailed briefly —15 days — getting off relatively scot-free on the charge of "cruelty to animals" by pleading "nolo contendere." This is a plea that is a lot like a guilty plea. It carries the same fundamental consequences but is not the official admission of guilt.
Ironically, it was Depp who was portrayed to be an animal abuser in his scandalous High Court of London legal battle against The Sun newspaper that labeled him a "wife-beater" in an article published in April 2018.
The 58-year-old Hollywood actor sued News Group Newspapers (NGN) — the publisher of The Sun — over the accusation that he was violent towards Heard, but the newspaper maintained its article was accurate.
Article continues below advertisement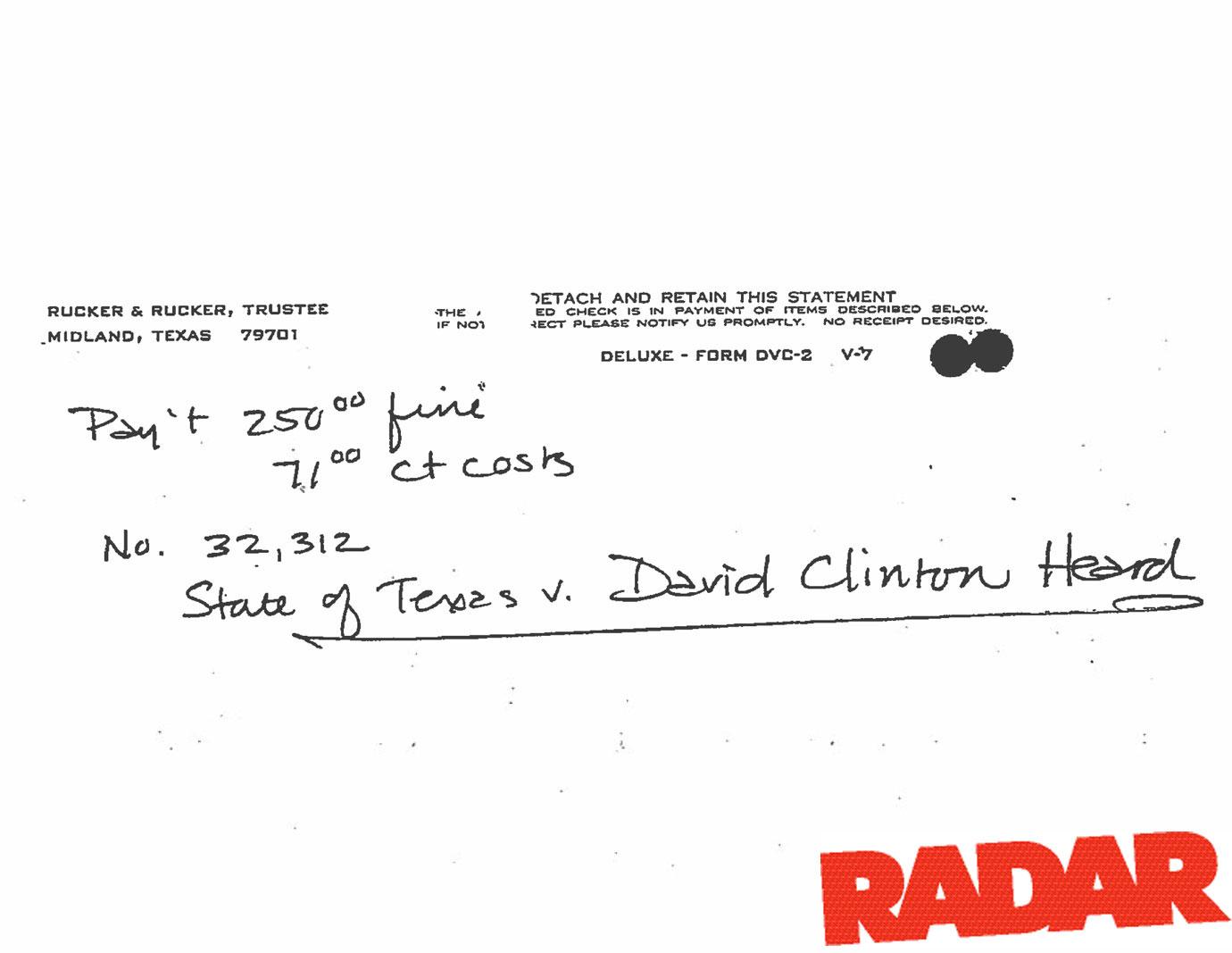 In a swath of damaging evidence — from claims of defecating in bed, writing on a mirror in blood, and sordid revelations of drug and alcohol abuse — one of the more disturbing allegations was that Depp dangled a dog out of a moving car.
The court heard Depp was traveling in a car with Heard and her Yorkshire terrier, Pistol, as well as her sister, his assistant Holmes, and a driver when he allegedly dangled the dog out the window.
Article continues below advertisement
"When you were in the car, you were smoking and you opened the window and you were angry and you were aggressive," The Sun's lawyer, Sasha Wass QC, put it to Depp on the witness stand, who replied saying he was "not in that mode at all."
He was then accused of holding Pistol out of the car and "making howling noises."
Depp described this claim as an "absolute utter falsity" and "fraudulent," and added, "I don't think hanging an animal, a small defenseless dog that weighs three pounds, out of a window is fun."
The actor was also asked if he had laughed at a suggestion of putting the pet in a microwave. He responded by saying that it was a "running joke" between himself, Heard, and others.
Article continues below advertisement
"I wouldn't say that I was the inventor of that particular joke and also I wasn't the only one who brought anything like that up," he told the court.
Depp has also admitted to the dog once getting "hold of a little ball of hashish."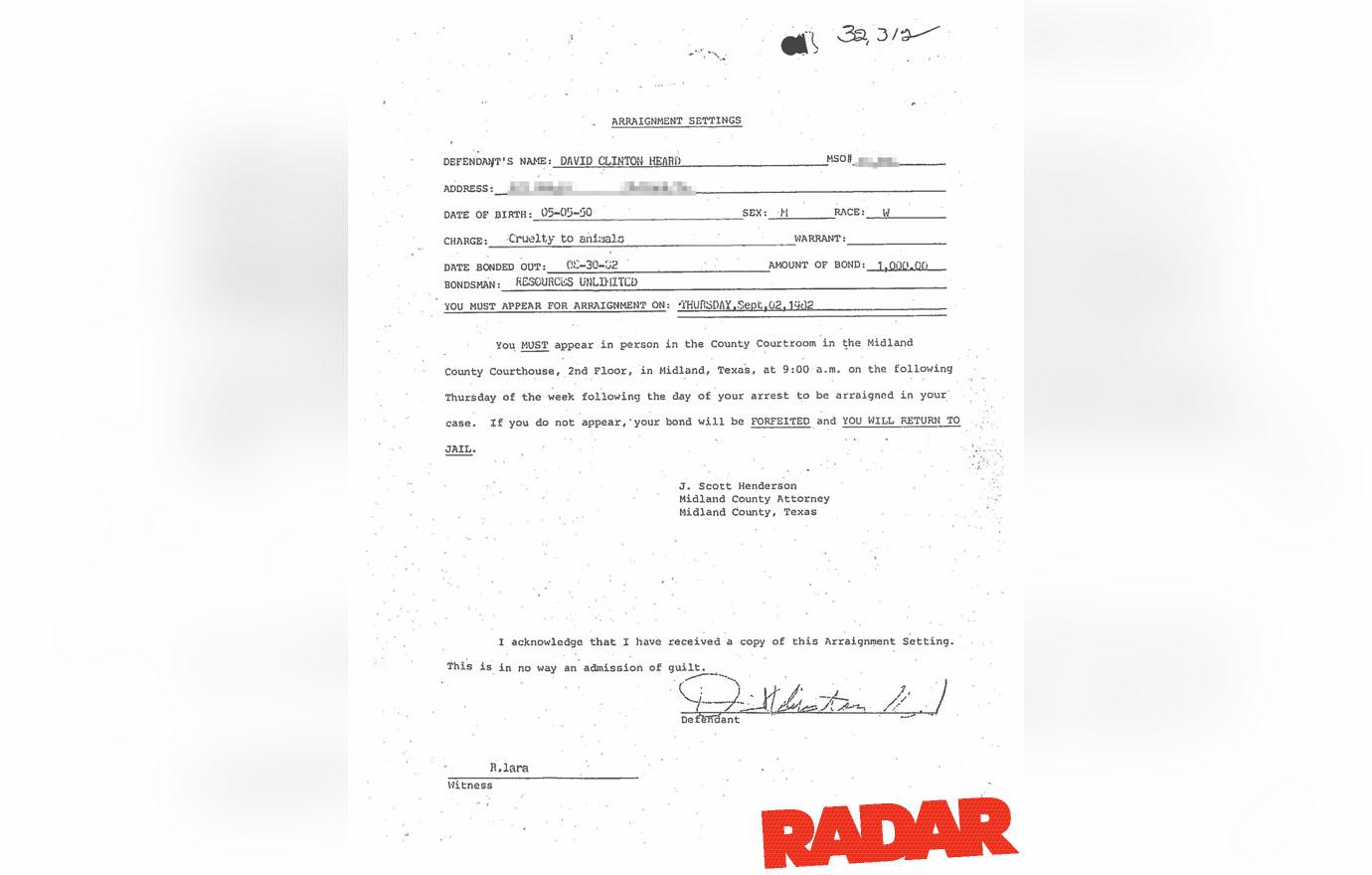 Article continues below advertisement
As the BBC reported, the star's libel claim was dismissed by Justice Nicol, who found The Sun's accusation to be "substantially true" and ruled in the publisher's favor.
The judge found Depp had assaulted Heard on a dozen occasions and put her in "fear for her life" three times.
"In America, it is more difficult to seize on prior unspeakable instances in accordance with unspeakable behaviors as it prejudices the judge or jury and can offer grounds for an appeal," Barresi told RadarOnline.com.
"But in this high court case, not so. The judge allowed the evidence of the Pistol incident to be heard.
"As someone whom had worked on this case, when The Sun's lawyer successfully branded Johnny as a dog abuser, the first thing that went through my mind was, how much times have changed and societies' attitudes towards animal abuse. 'What if the judge was a dog lover?' I questioned.
"I had previously read that Amber's father was an abusive alcoholic. Through my years of working in Hollywood, I know women often enter into relationships with men who are like their father.
Article continues below advertisement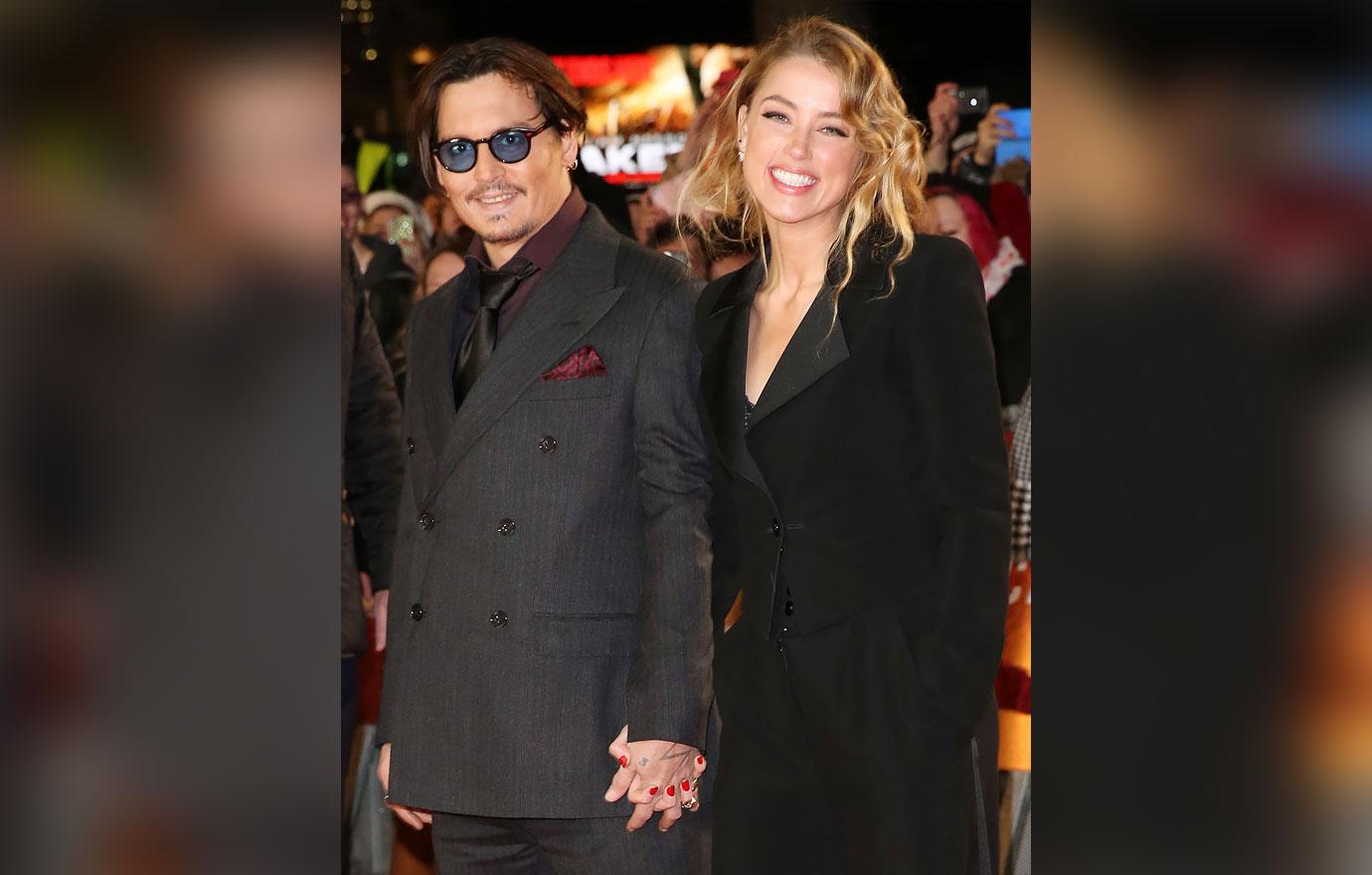 "In a sudden desire to look into her father's background that wasn't planned — on a whim and entirely on my own volition — I dove into the state of Texas' archived court catacombs and unearthed the shocking documents and proof about Amber's dad.
"I found however that the apple doesn't fall far from the tree. I can't help but ask, whether Amber and members of her family knew that her father was the ring leader of barbaric dog fights that rendered pit bulls maimed or dead."
Article continues below advertisement
Depp is still fighting Heard in a separate libel battle in the Virginia over a 2018 Washington Post opinion piece in which she claimed to be a victim of domestic abuse, but did not mention the actor by name.
The $50 million defamation case has been delayed until April 2022.