Exclusive Details
Alex Jones Tells His Followers That Globalists Want To 'Use Sound Waves To Control Human Behavior' & 'Implant Chips Into Bodies' In Shocking New Book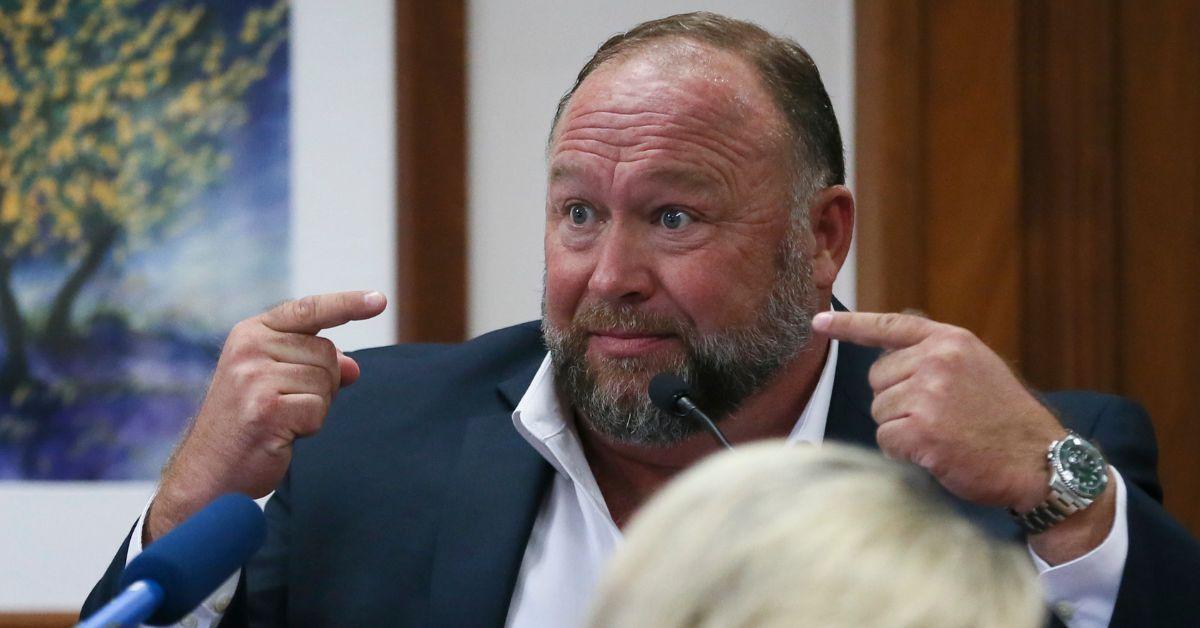 Alex Jones is set to publish a new book focusing on the alleged ways the world's globalists plan to control human behavior and usher in "The Great Reset," RadarOnline.com has learned.
In the new book, The Great Reset: And the War for the World, Jones focuses on the titular "Great Reset" – an alleged event that he describes as "the global elite's international conspiracy to enslave humanity and all life on the planet."
Article continues below advertisement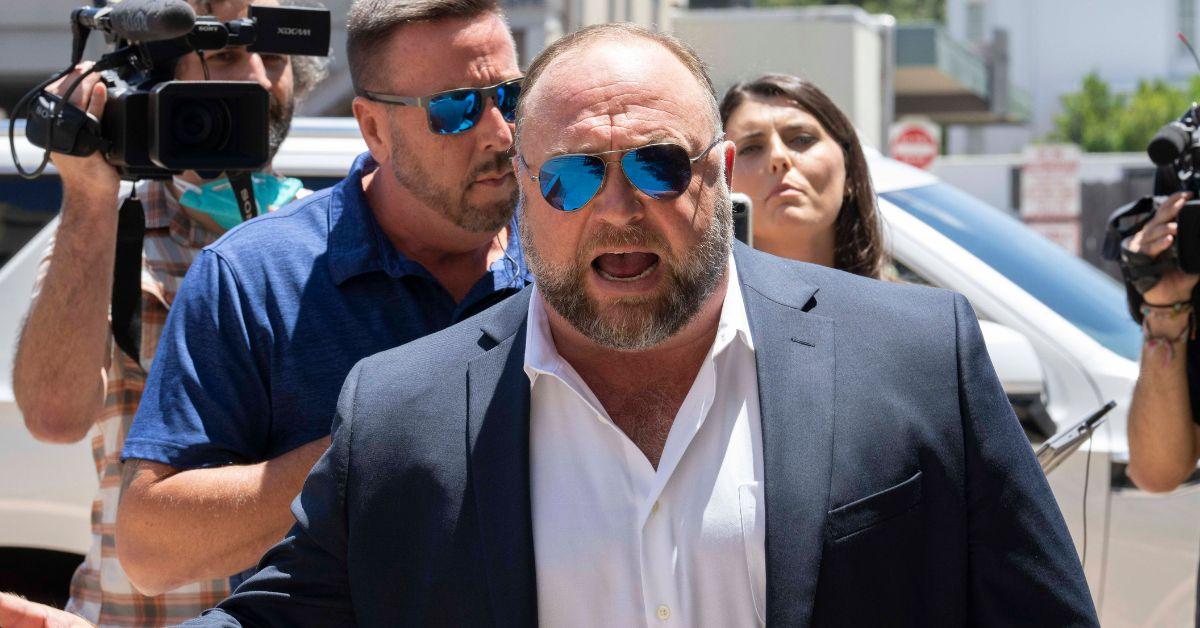 The 48-year-old conspiracy theorist explores "ten crazy things the globalists say about themselves and how to fight them."
For example, according to Jones, the globalists "might one day use sound waves to control the behavior of people."
Although the embattled conspiracy theorist and podcast host cites an opinion piece from the Scientific American to defend his startling claims, Jones ultimately comes to the conclusion that "nothing could stop this technology from being developed" and that "it should be brought under the control of a benevolent organization."
Jones also goes on to explore his belief that the world's globalists will one day create "pills containing microchips," "get rid of freedom of speech," "put chips in your clothing" and "implant smartphones into your body by 2030."
Article continues below advertisement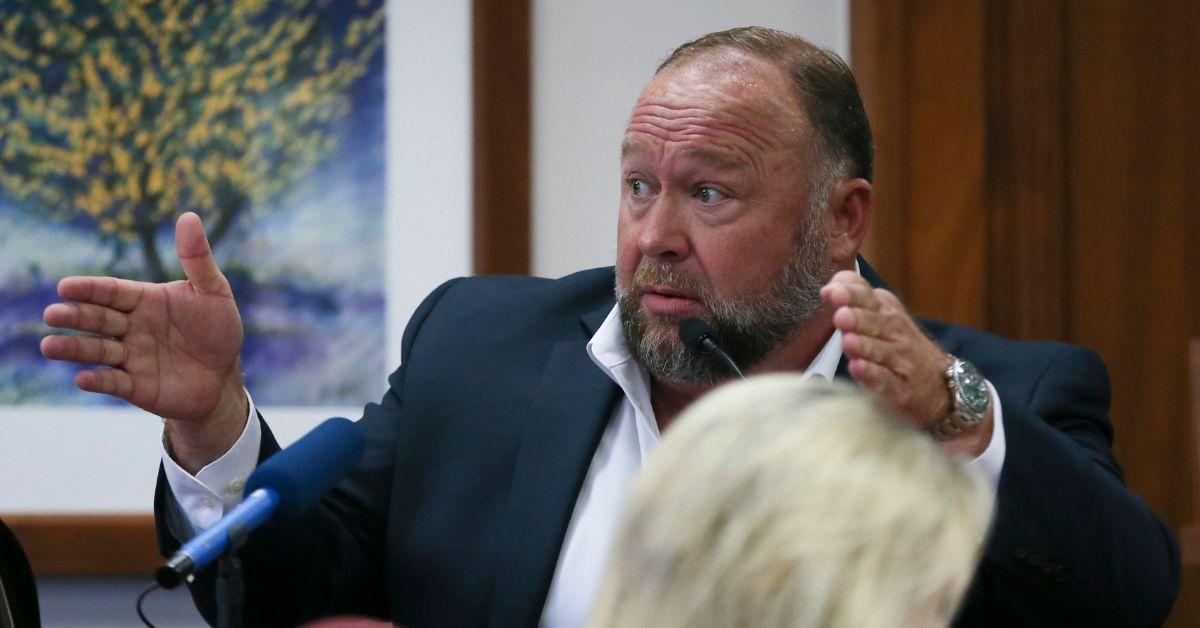 "It's interesting that these globalists never seek to engage the public in their plans," Jones writes about the globalists' alleged plans.
He continues, "It's all about control and compliance. Whatever your age, the globalists just want to remain your eternal parent, and if you do not obey, they may just lock you in your room, no food, no water, no communication with the outside world, until you do."
In an effort to advise his readers how to fight back against the globalists' plan to usher in the purported Great Reset, Jones suggests "bringing their plans into the light" by writing a "letter to the editor, call up talk radio shows, and use your online abilities to make your voice heard."
"It really is that simple," Jones concludes. "When we shine the light on darkness, the darkness cannot fight back. It can only retreat. In this book, I hope I've been shining a powerful light on this globalist darkness. I'm not saying it's going to be easy."
Article continues below advertisement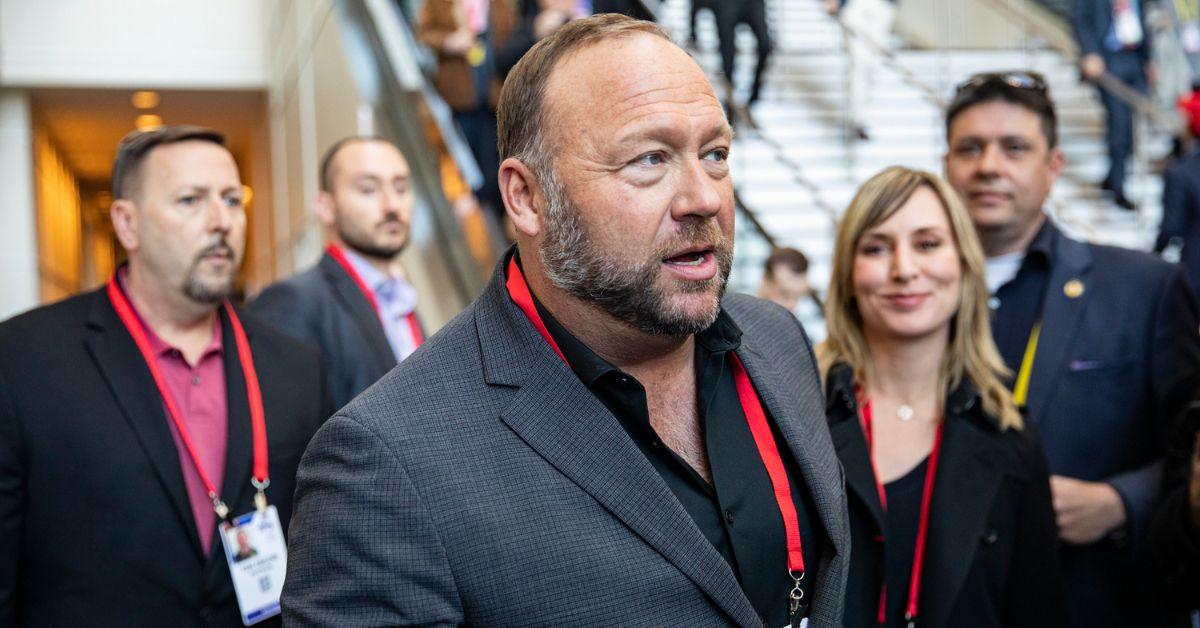 As RadarOnline.com previously reported, Jones' new book comes just days after the Alex Jones Show host and Infowars founder was ordered to pay $50 million to the parents of a child killed in the 2012 Sandy Hook Elementary School shootings.
According to the Austin, Texas jury overseeing the case, Jones defamed Neil Heslin and Scarlett Lewis – parents of Sandy Hook victim Jesse Heslin – when he continually claimed the shooting was a hoax.
"Having a 6-year-old son shot in front of his classroom is unbearable and you don't think you're going to survive and then to have someone on top of that perpetuate a lie that it was a hoax, that it was a false flag," Lewis testified regarding Jones's destructive conspiracy theory.
"I don't think you understand the fear you perpetuate," she added, "not just to the victim's family but to our family, our friends and any survivor from that school."