Africans Report Being Stopped From Leaving War-Torn Ukraine Amid Russia's Deadly Invasion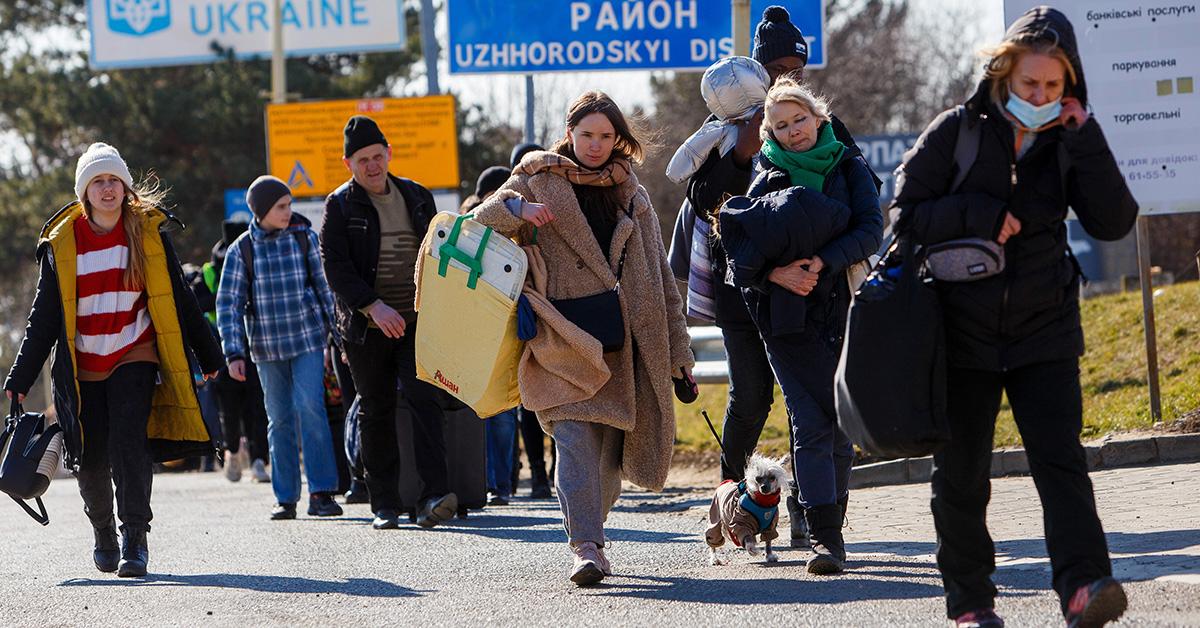 While what's going on in Ukraine is unimaginable for all involved, it seems to be even worse for certain people.
Since Russia's deadly invasion of Ukraine late last week, many Africans have reported being stopped from leaving the war-torn country.
Numerous reports cite Ukrainian security officials preventing Africans from catching buses and trains headed for the border, and gut-wrenching videos tell similar stories.
Article continues below advertisement
"Crying, Fainting. In the cold for 6 hours. That is the state these #AfricansinUkraine were under," reports one person familiar with the crisis. "No sleep for days ... students being held up at boarders."
According to Nigeria President Muhammadu Buhari, there are about 4,000 Nigerians living in Ukraine, mostly students. South African foreign office official Clayson Monyela claims that African students trying to flee are being "badly treated."
More than 500,000 Ukrainians have managed to escape so far.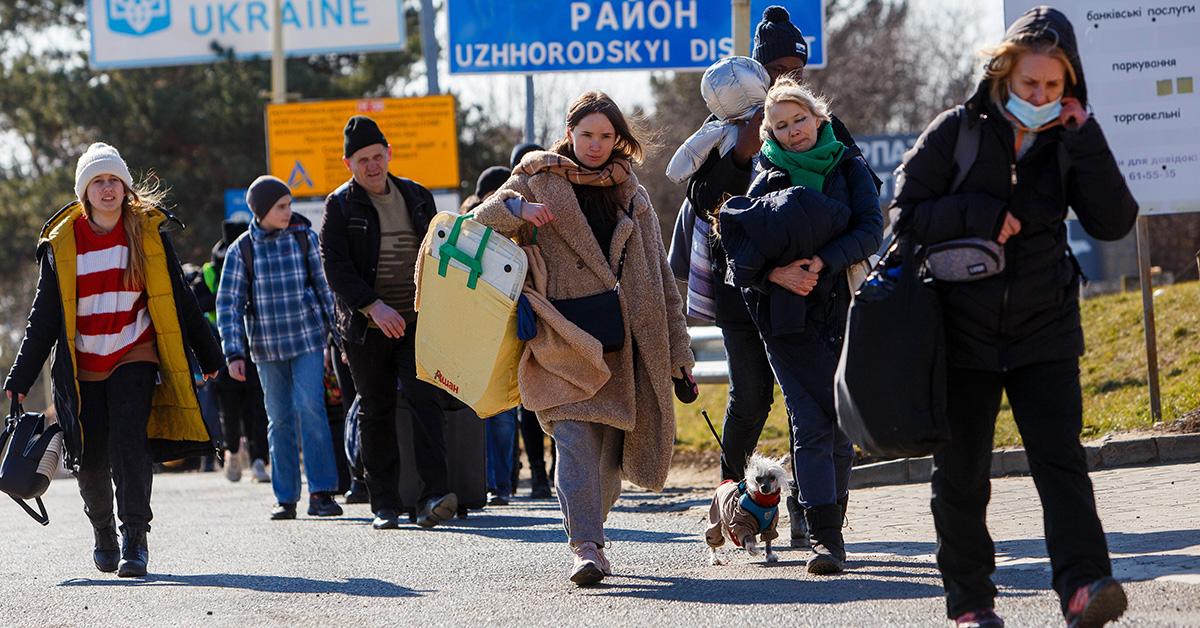 Article continues below advertisement
"All who flee a conflict situation have the same right to safe passage under the UN Convention, and the colour of their passport or their skin should make no difference," Buhari said in a tweet.
But the evidence seems to prove that's not necessarily the case.
One viral video shows an African woman "holding a 2 month old and it's 3°c outside we are in search of aid and hostels."
A Nigerian refugee attempting to get into Poland told the BBC that those working the border told him they were "not tending to Africans."
"We've been chased back, we've been hit with police armed with sticks," he said.
MORE ON:
Russia/Ukraine Conflict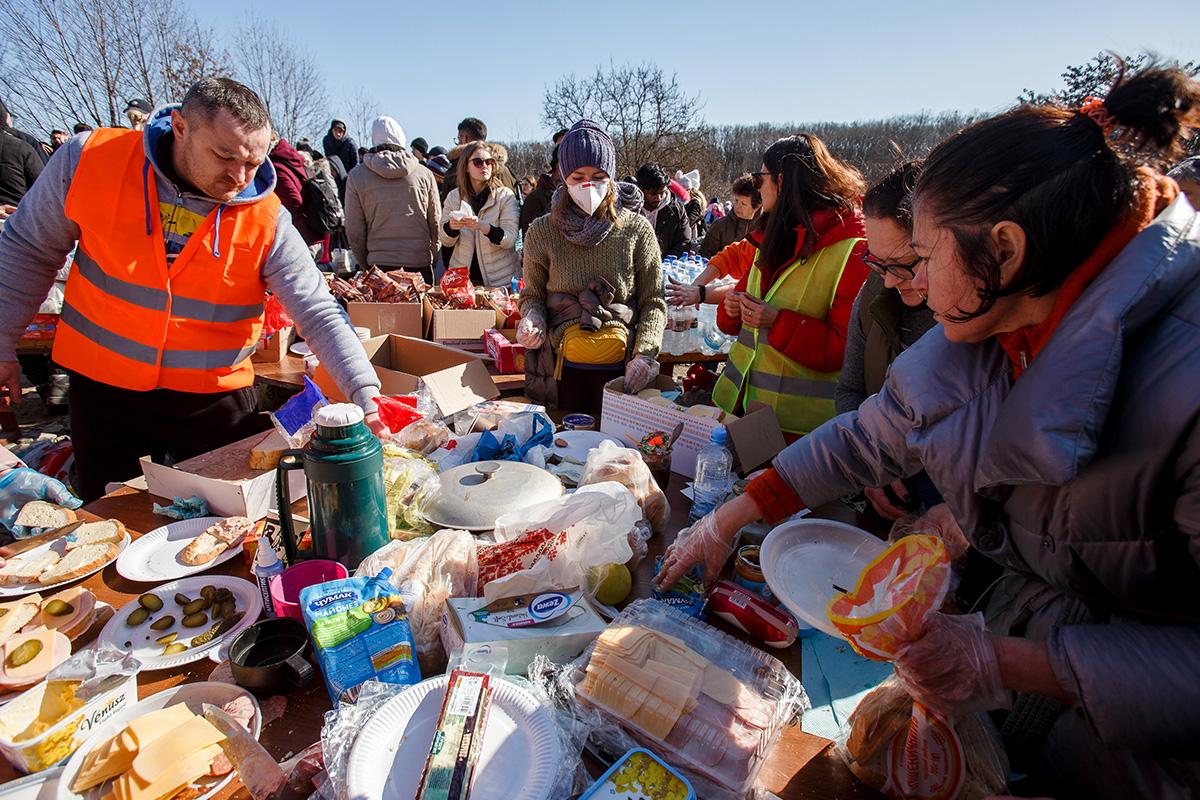 Article continues below advertisement
Another Nigerian man said he tried to get on a train in Lviv to take him to the Polish border but was told only Ukrainians were allowed to board.
A university student from Nigeria added that she walked for 11 hours overnight to get to the Medyka crossing. "When I came here there were black people sleeping on the street," she told the outlet, adding that she was told by armed guards that Ukrainians had to be let through first. She said she sat and watched as busloads of white people and only a handful of Africans were given entry.
After waiting for several hours, she was finally allowed to cross and made her way to Warsaw, where she caught a flight back to Nigeria.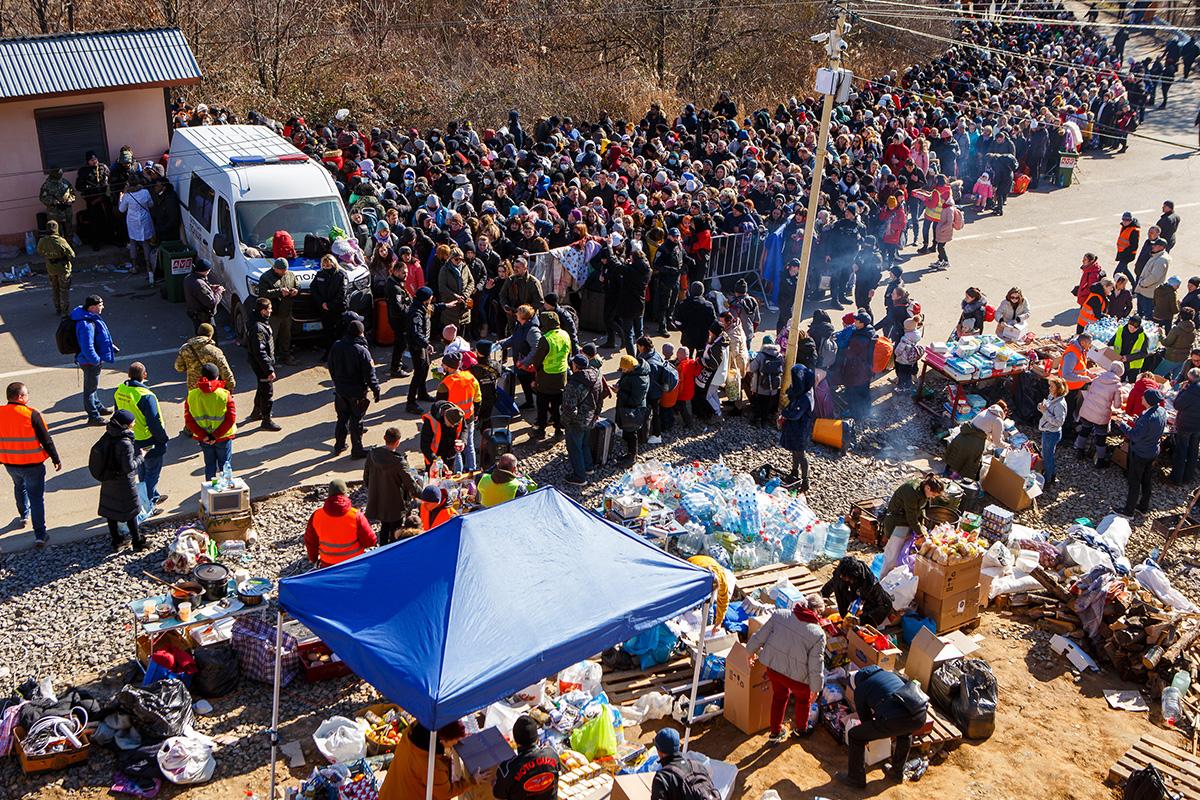 But the obstacles for Africans seeking asylum seem to go beyond the borders.
When a medical student from Somalia finally reached Poland, she was told that "accommodation at the hotel was only for Ukrainians."
For their part, Polish border officials deny the accounts, telling the BBC that everyone fleeing the conflict in Ukraine is welcomed into Poland regardless of nationality.