Afghan Weddings During The Time Of The Taliban: Strict Gender Separation, No Live Music and Uninvited Talibs Turning Up "For Free Food"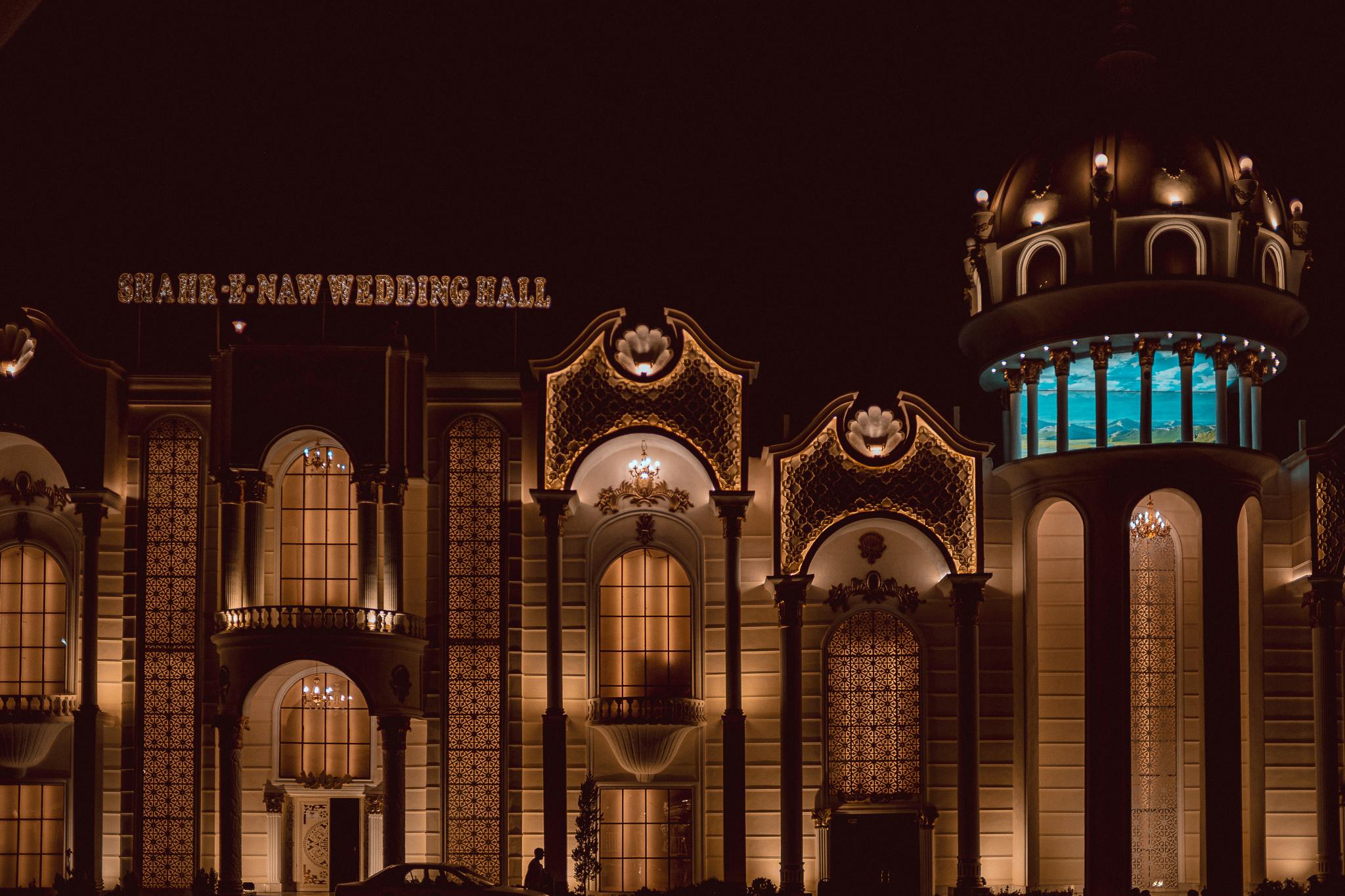 KABUL, Afghanistan – On the eve of one young Afghan's engagement party, a lavish four-hour lunchtime affair at a local wedding hall, he received word that at least ten Taliban would attend to observe that the "rules" of no live music and strict separation of males and females were being observed.
Article continues below advertisement
"But mostly," the groom-to-be, who asked only to be identified as Nazr, says in an almost whisper. "They come to eat the food."
The Taliban, officially termed the Islamic Emirate of Afghanistan, have been in power for almost three months. But for twenty years as an insurgency, the foot soldiers have not received official salaries. According to one local media professional, Ahmed Naweed, who hosted a wedding for his cousin last month, Taliban fighters sat in a separate room to chow down on the wedding food.
Article continues below advertisement
"They came, they ate, and then left," he recalls. "I asked the person in charge why they were here, and he said that they come regularly (for food)."
The biggest concern for the industry now is the fast-falling Afghan community.
Article continues below advertisement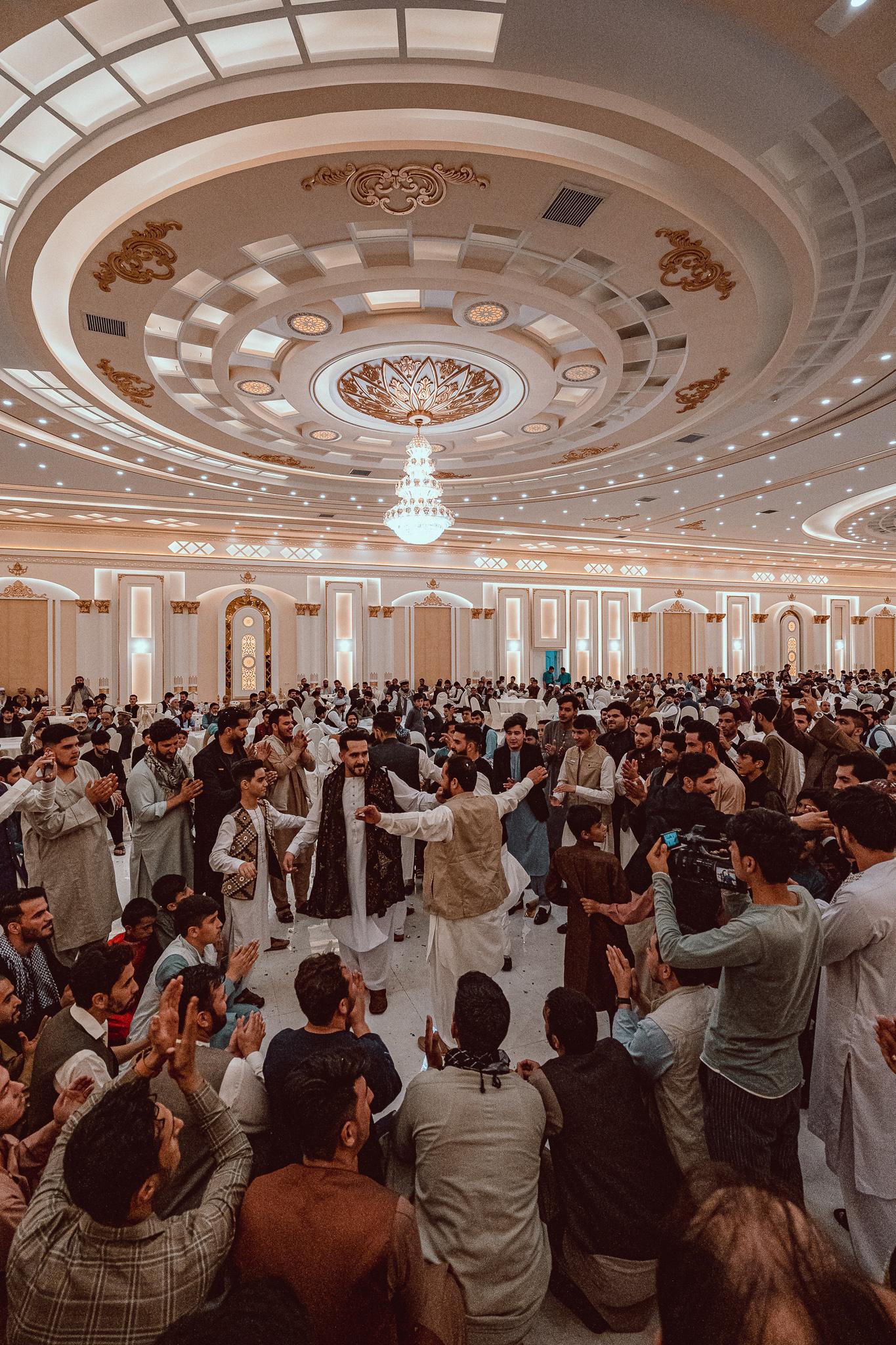 "Generally, our customers were higher government officials and big company owners. Those people are not there anymore. But we have lost 80 percent of the clients," notes Sabawoon, 45, the General Manager at Khaleej Wedding Hall for the last 13 years. "Earlier we used to have 150 full-time staff and 20 cleaners, but now only 40 people are left. For higher salaries, we have decreased the amount by 50 percent, and for lower-level, we have decreased it by 25 percent."
Article continues below advertisement
He points out that most wedding halls were undergoing expensive construction projects from December 2020 through to June 2021 and that "no one could have predicted such a situation."
Sayed Yaqoot Ahmadi, 51, who has been the General Manager of the Sultan City wedding hall for the past decade, concurred that "business is decreasing day by day."
Article continues below advertisement
"The business started dropping when Covid started in 2020 and then further when the Taliban regime came to power, people's economy got very weak. For us, it has decreased by 60 percent," he laments.
And Zabiullah, who has managed the Kabul Paris Wedding Hall for five years, adds that he has not been able to pay employees for the last two months.
Article continues below advertisement
"Neither us nor the clients can withdraw money from bank accounts to pay for things," he bemoans. "The Taliban have said (through the Wedding Halls Union) they will observe, but no direction has been given yet."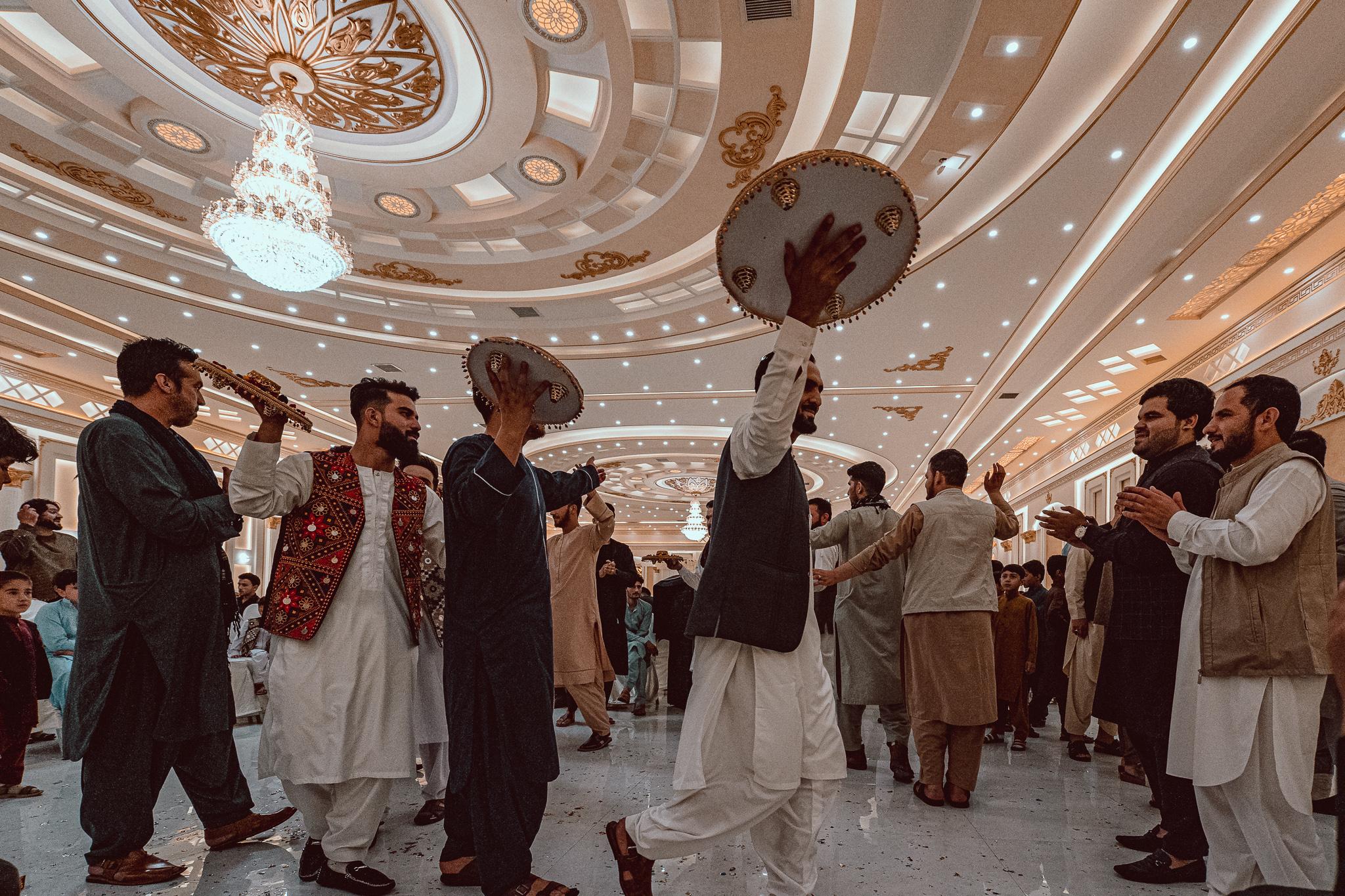 Article continues below advertisement
Indeed, while the new leadership is yet to hand down a formal mandate regarding changes to weddings and parties in adherence to their strict interpretation of Islam, the verbal directive is that the elaborate affairs – the center of most Afghan's lives regardless of socioeconomic standing – can no longer include live musical instruments.
"One term has been added to this guidance since Taliban have come in power, and that is live music is banned," Sabawoon continues. "This has been communicated to the (Wedding Halls) Union and all hotels via the Ministry of Propagation of Virtue and Prevention of Vice."
Article continues below advertisement
Music through a DJ is permitted only on the women's side, but that means that partitions separating men and women are no longer tolerated. Instead, the sexes have to be in entirely different halls to "not disturb" the men on the other side.
The loss of live music since the Taliban takeover has cut through the heart of Afghan culture, with music schools fast shuttering and musicians either fleeing the country or going into hiding.
Article continues below advertisement
"Most of the musicians have left, so there is no music there," says Mohammad, the Kabul Wedding Halls Union Director, who surmises business has fallen 70 percent. "If the banking system gets better, we hope things will get better."
Typically, Afghans spend their lives saving for – and paying off – marriage ceremonies. They are almost always bountiful events attended by hundreds, even thousands of guests to the tune of tens or hundreds of thousands of dollars. Kabul alone is adorned with more than two hundred elaborate wedding halls – often large, gold-trimmed venues resembling centuries-old palaces and opera houses lit up like flash royal residences at night.
Article continues below advertisement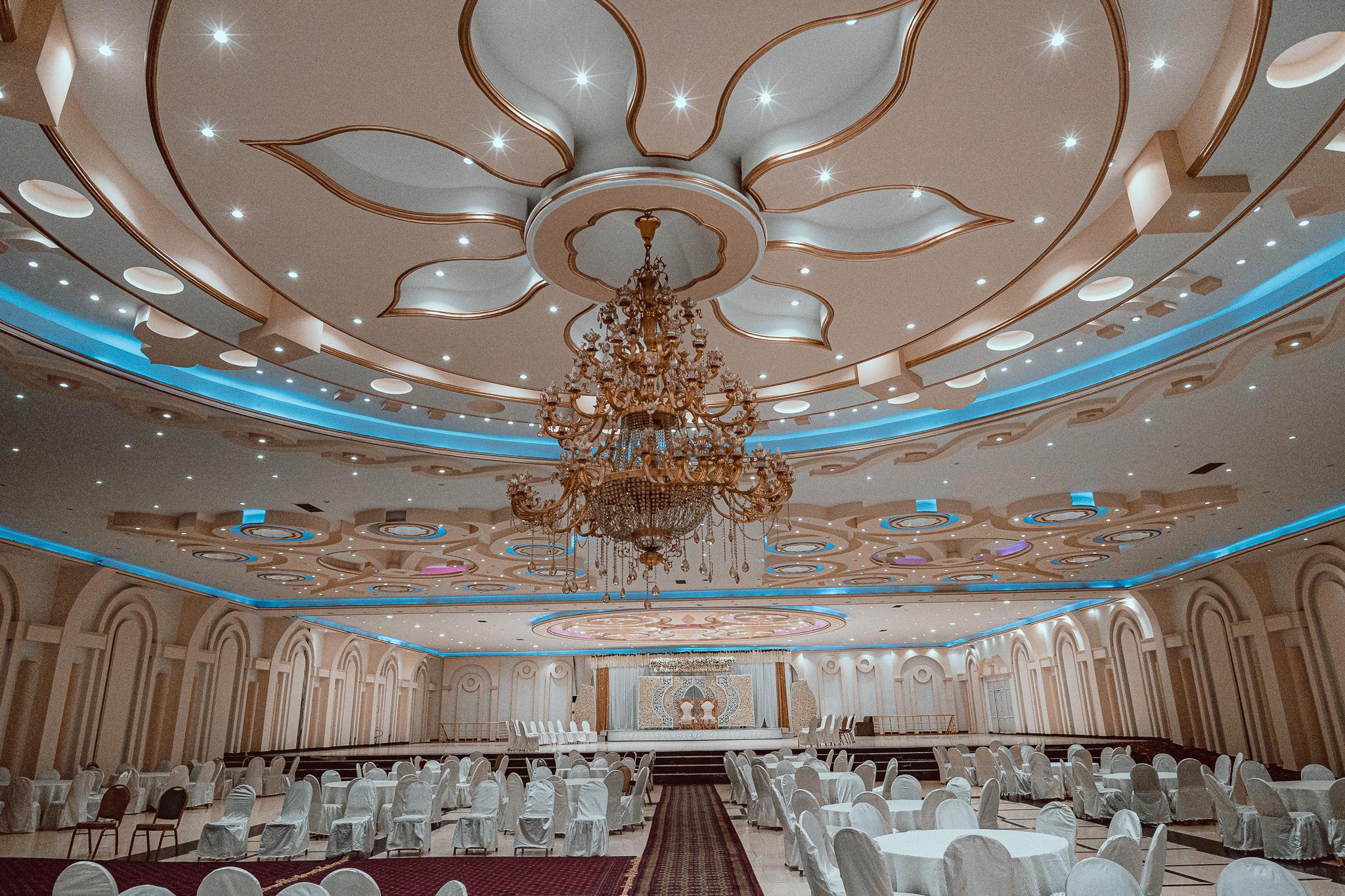 The Taliban of 2021 has endeavored to project a more moderate illustration than the hardline, brutal portrayal it functioned on during their last power reign from 1996 to 2001. Yet the prohibition on music remains as harsh as it was a quarter of a century ago.
Article continues below advertisement
For many, it marks a searing reversal on the last two decades. In the wake of the U.S. invasion post the attacks of September 11, the Afghan music scene flourished – and in turn, the jubilation of dancing and performing at weddings did too. Only that was all cut short on the sultry summer afternoon of August 15.
Still, throughout the reign of the U.S.-backed Afghan government, "haram" weddings were routinely violently targeted by the Taliban and other repressive militia outfits. But even since the former has risen to office, spouts of bloodletting have persisted.
Article continues below advertisement
Two weeks ago, at least three people were gunned down and killed – and scores more wounded – at a wedding ceremony in the country's eastern Nangarhar province, following an altercation over whether music could be played. The assailants claimed to be members of the Taliban, storming the venue after hearing sounds from a local checkpoint and proceeding to shatter instruments, triggering a large-scale fight. However, the Emirate's top-brass were quick to deny that the intruders were Talibs.
Nevertheless, Ahmadi says that he feels more secure hosting the events now than during the war epoch.
Article continues below advertisement
"We have the phone number of Taliban intelligence, and we report to them when we have events, and security-wise we are much comfortable now," he claims. "Earlier, there were many problems due to drinking, fights and tribal issues. But now we have none of that."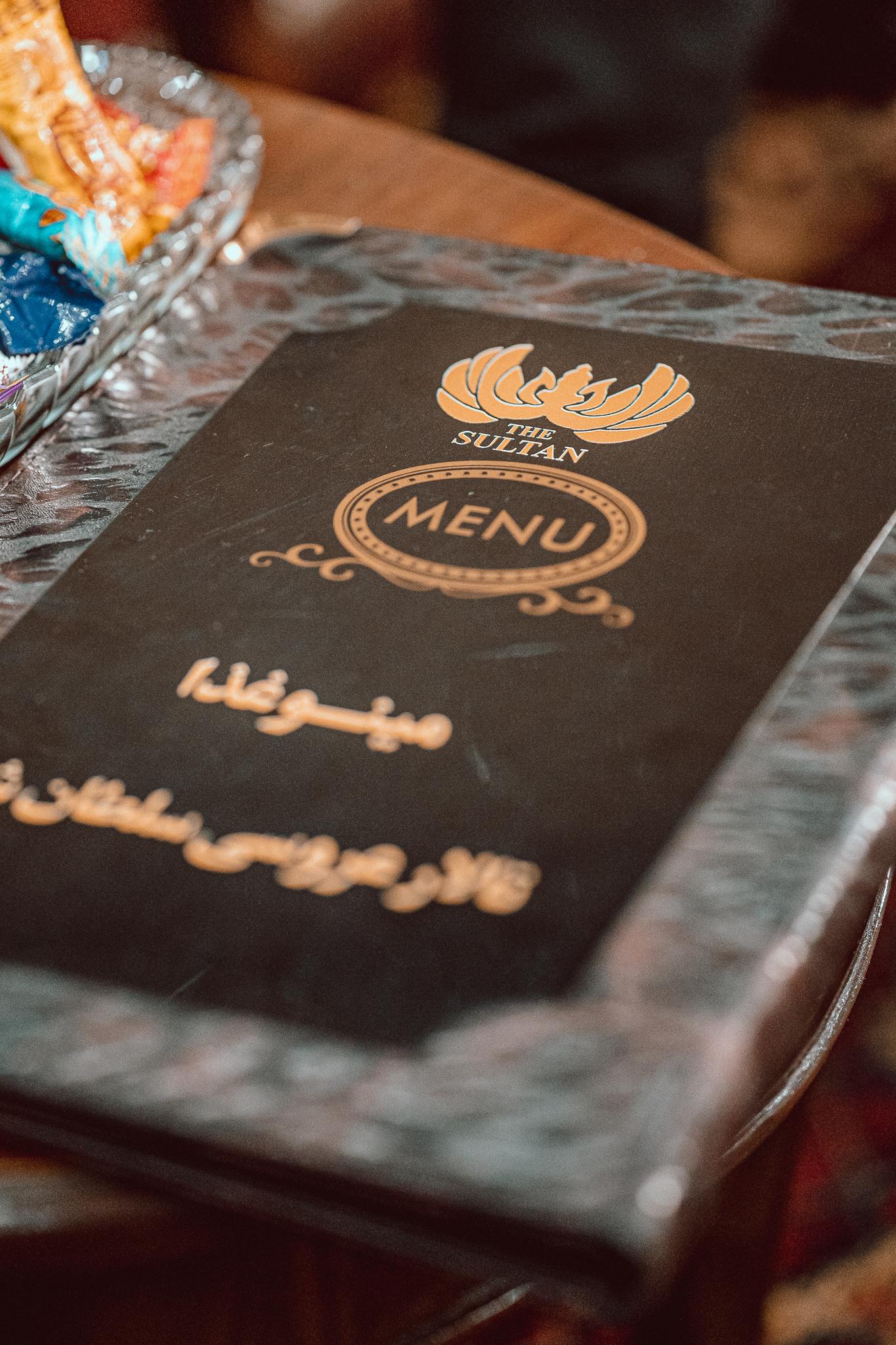 Article continues below advertisement
Moreover, most of the major venues say that the Taliban has not directly infringed on their private parties – yet.
"They have coordinated their work with us but never interfered. Be it police or intelligence or Taliban," Sabawoon explains. "Whenever some new authority has come in power, they have come to the hotel and introduced themselves, shared their contact details and collected our numbers in case high ranking officials are coming to some wedding. Then we would inform them about it so they can take the relevant security."
Article continues below advertisement
He also stresses that the Emirate has informed them that no Taliban is to step foot uninvited.
But the Taliban, too – despite their lack of salaries – continue to hold opulent matrimonial commemorations of their own.
Article continues below advertisement
"The main difference is that they don't have any music at all," Ahmadi asserts. "And they preach in their weddings."
And earlier this year, while the Emirate was still an insurgency waging a bitter and bloody war across the country, the leadership banned its members from tying-the-knot with more than one wife. According to reports, the decree was designed to alleviate monetary strains on the organization as members often requested loans from officials for multiple marriages. Generally, the groom must pay the bride's family a hefty fee for taking her hand; a custom often referred to as a dowry or bride price.
Article continues below advertisement
However, child marriage remains a very real and stark problem inside the embattled country. As the economy declines even further, low-income families often see no alternative than to sell their daughter – sometimes at ages as young as eight or nine – to older men in the bid to receive a quick flow of cash.
And amid the searing aftermath of the frantic American withdrawal from Afghanistan two-and-a-half months ago, U.S. authorities have also been forced to probe cases of "child brides" – essentially human trafficking – in which evacuated girls and women were forced to marry men desperate for eligibility to leave. Authorities have, in addition, raised the alarm that some such girls were sexually abused.
Article continues below advertisement
But for now, Afghans left behind are still purporting to hold on to their fanfare of wedding celebrations.
A weary Mohammad glances out at the pristine ivory walls and the staff milling across the shiny tiles. The glossy Wedding Hall opened just two days before the Taliban takeover.
Article continues below advertisement
"We are staying hopeful," he adds. "We are traders, and we are never connected to the regimes. We are independent, and that is how we do business."