'90 Day Fiancé' Star Angela Deem Undergoes Cosmetic Hand Procedure Following Unbelievable 90-Pound Weight Loss
Angela Deem is out here living her best life.
Following a dramatic, 90-pound weight loss, the 55-year-old 90 Day Fiancé star stopped by Beverly Hills plastic surgeon Dr. Obaid Chaudhry to beautify an unlikely and often forgotten body part – her hands!
Article continues below advertisement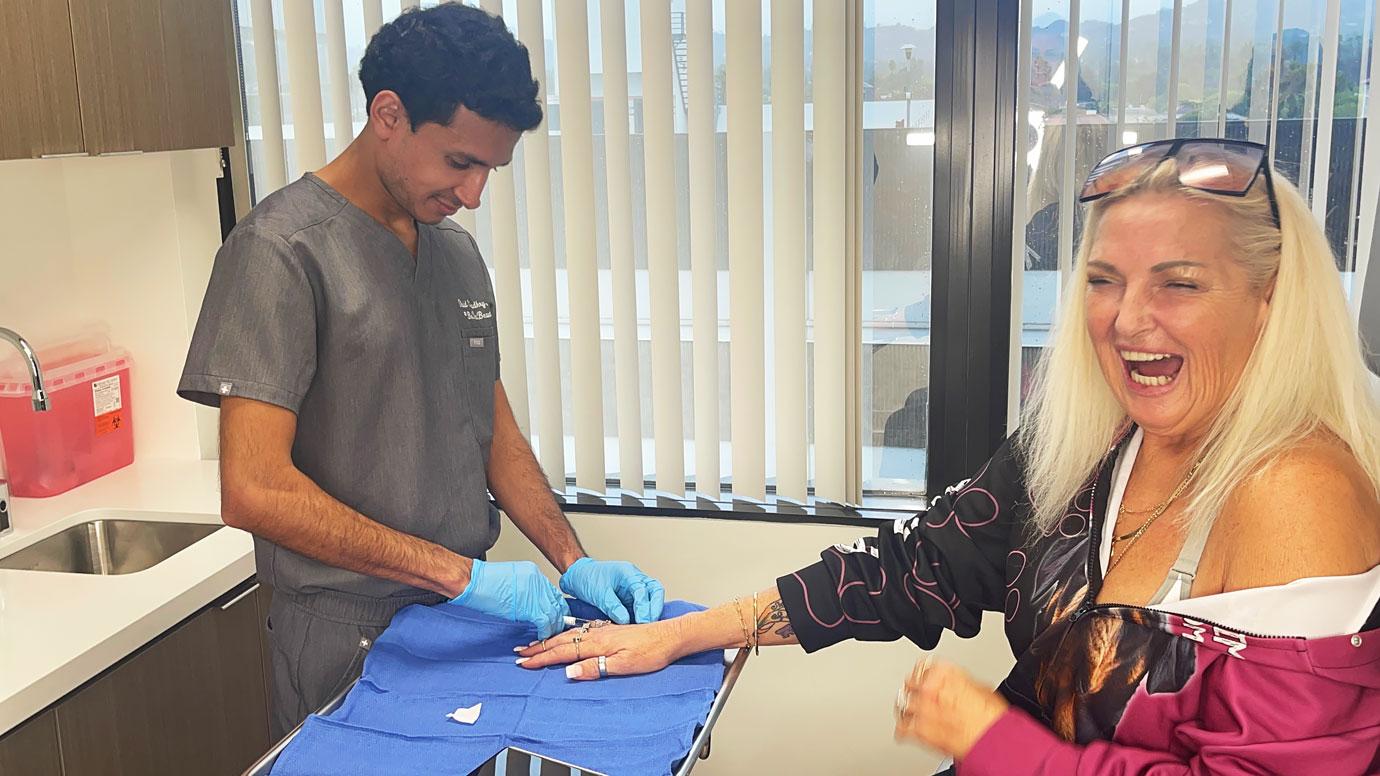 While people of a certain age tend to flock to plastic surgeons and cosmetic dermatologists to ensure their faces won't reveal their age (via surgical procedures like face lifts or injectables like Botox), Dr. Chaudhry cautions that a huge giveaway can be a person's hands.
Speaking to RadarOnline.com exclusively about non-surgical hand rejuvenation – which he performed on Deem – Chaudhry explained that, "As part of aging, we lose fat on our hands, which will make them look wrinkly and old."
It's the same type of aging process our faces, necks and just about every other part of our body experience; however, the hands are often exposed to the same amount of sunlight and free radicals as the face and neck. Plus, we are constantly using our hands, so people are constantly looking at them!
Article continues below advertisement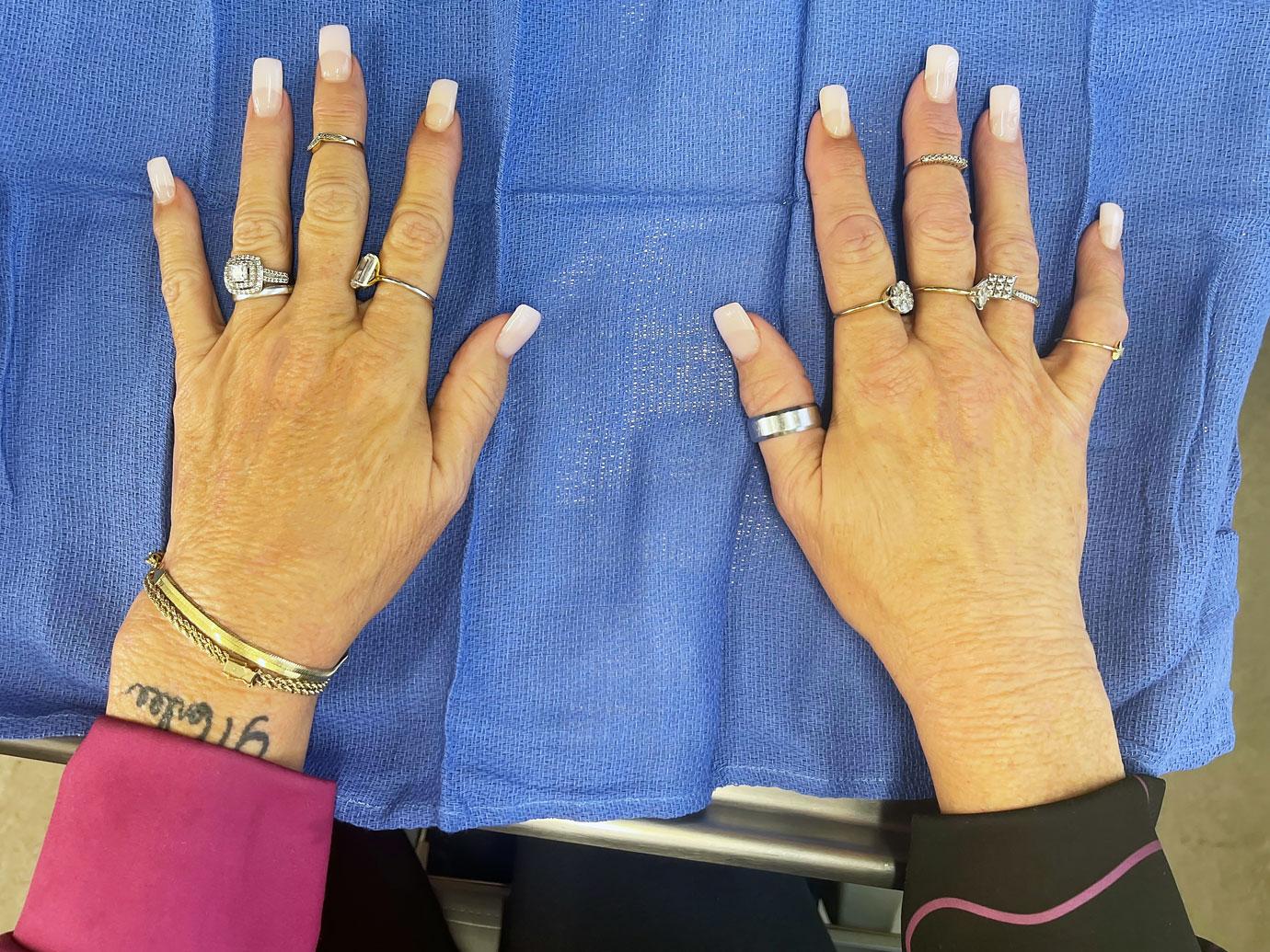 For Deem's non-surgical hand rejuvenation, Dr. Chaudhry told us he injected Revanesse Versa to "revamp" the reality star's hands.
Revanesse Versa is an FDA-approved hyaluronic acid dermal filler that can be used to treat moderate-to-severe wrinkles and folds in patients 22 years of age or older.
Using this filler, says Dr. Chaudhry, "will get rid of wrinkles and plump up the hands to make them look more youthful."
And the best part? He says there is "no downtime and very minimal bruising."
Article continues below advertisement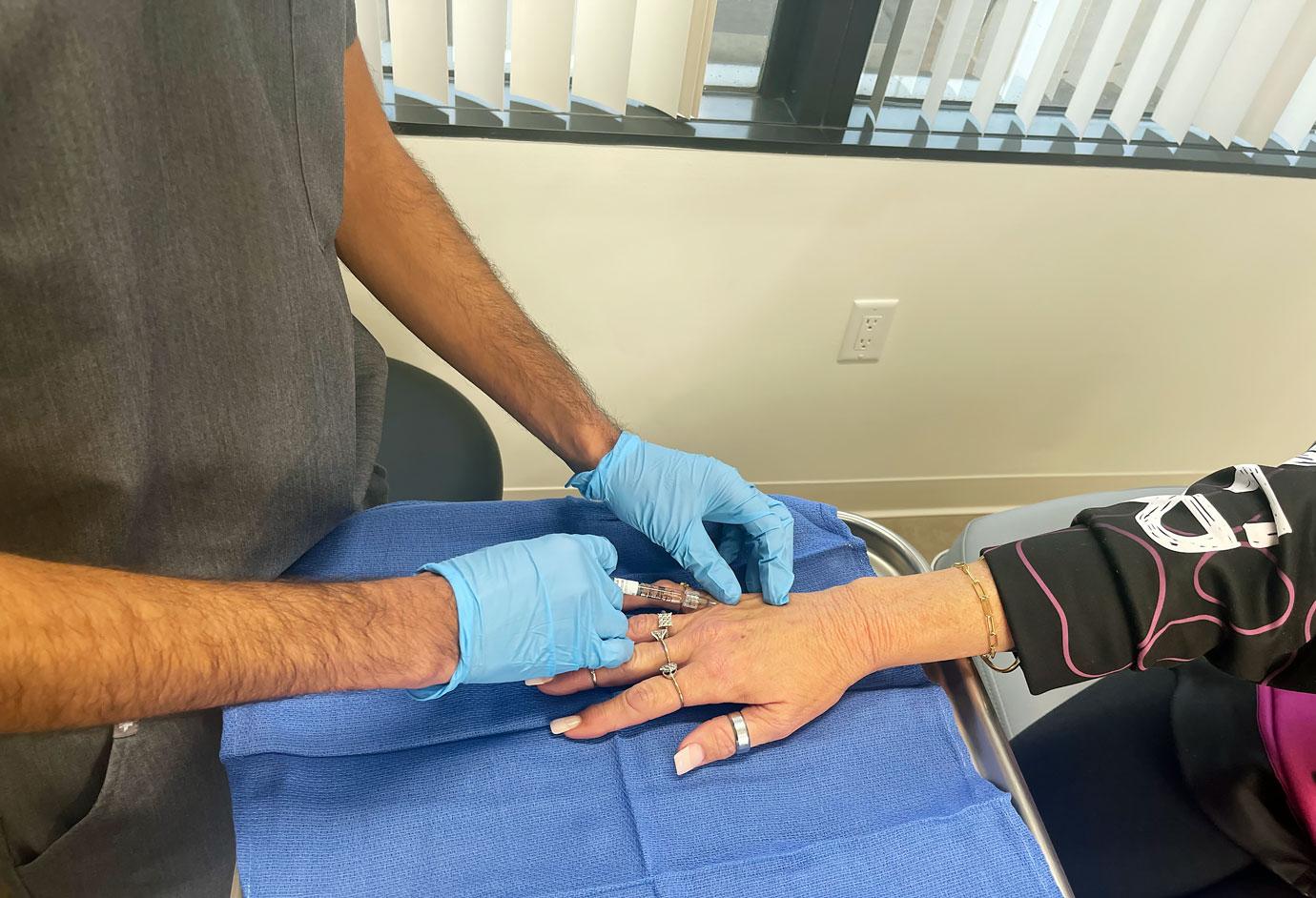 A few weeks ago, Deem was spotted strutting her stuff in the 90210, heading to a chiropractor's appointment. The grandma radiated confidence, as it had been just a few months since she shed nearly 100 pounds.
Wearing a pair of skin-tight yoga pants, a tie-dyed tank top and casual sandals, the TLC breakout star could not wipe the smile off her face while she posed for the paparazzi, who were eager to capture her transformation.
Deem, who married her 32-year-old 90 Day Fiancé lover, Michael Ilesanm, in January 2020, has spoken about the pressure she feels to both look and feel younger.
"I've always wanted to enhance my look for Michael because of his age, but this journey – people need to know – I felt like I would have died without the weight-loss surgery," she previously told Us Weekly. "I worried, if I don't get on the table, I'm gonna die."
Explaining that she feels her outer and inner alterations are more of a marathon than a sprint, Deem added, "It's a journey – not only physically, but an emotional journey."