O.J. Simpson Is Innocent Of Murder, According To New Documentary Who Killed Nicole?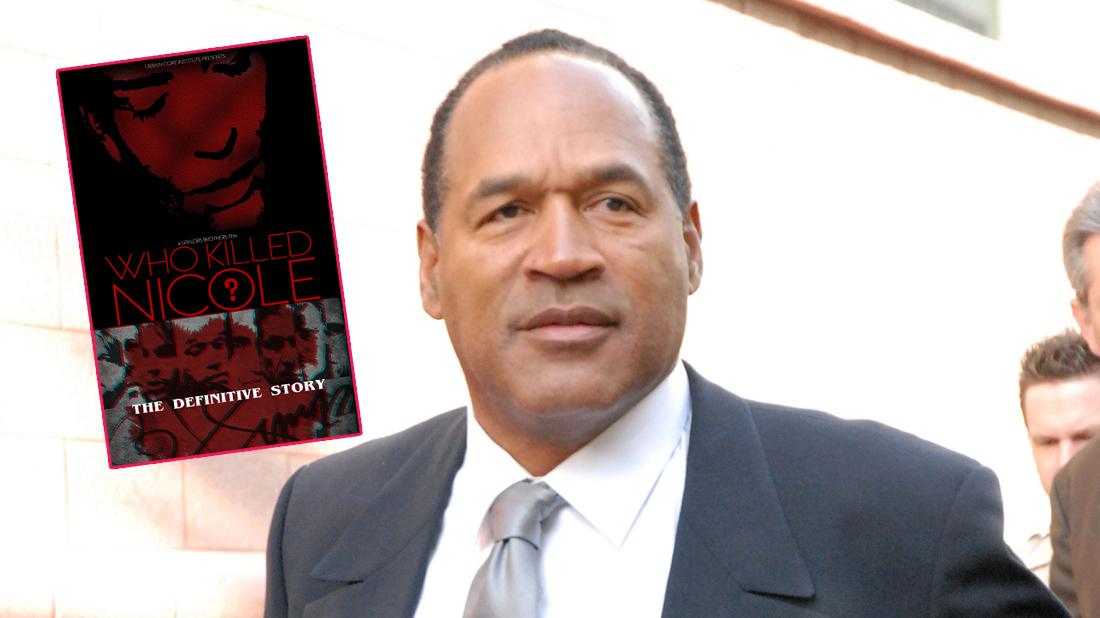 O.J. Simpson was framed for the murders of Nicole Brown Simpson and Ron Goldman – according to an explosive new documentary by his former manager Norman Pardo.
The explosive new documentary Who Killed Nicole contains never-before-seen footage of O.J., masses of new details and evidence of a radical theory that Pardo claims puts O.J. away from the scene of the bloody 1994 murders and instead names a serial killer as the real culprit.
Article continues below advertisement
In Who Killed Nicole - which premiered in Nashville on Oct. 1 – Pardo claims Ron Goldman was brutally murdered by a man named Glen Rogers, who had befriended Nicole.
The nearly two-hour documentary, directed by Kyle Saylors and co-produced by Kenny Saylors, also claims Ron and Nicole were not killed at the same time as prosecutors presented, but were both murdered by Rogers about an hour or two apart.
Pardo claims O.J. grew frustrated and angry with his ex-wife, who had divorced him in 1992, and makes allegations that Nicole was dealing drugs and bringing prostitutes into her Los Angeles home, where their two kids lived with her.
In alleged jail correspondences between Pardo and Rogers, the serial killer confessed to killing both Nicole and Ron at the Bundy Drive home in the late hours of June 12, 1994. In the film, Pardo said O.J. and Rogers approached Ron Goldman "to try to threaten and scare him," but O.J. "ran out of the of there like a baby" when Goldman began to fight back.
Article continues below advertisement
During the altercation, O.J. was cut on his finger before he ran off, leaving Rogers to repeatedly stab Goldman until he died.
Pardo claims Rogers then called Nicole to meet her for a possible drug deal – and stabbed her to death too.
In another startling revelation, Pardo claims O.J.'s long-time friend, Robert Kardashian, orchestrated the entire thing and attempted to frame O.J. for the crimes to get revenge on him for sleeping with his wife, Kris Kardashian.
In court documents obtained by Pardo, a man maned William Wasz claimed he met with O.J., his then-girlfriend, Paula Barbieri and Robert Kardashian at a club in 1993.
Kardashian then allegedly hatched a scheme to kill Nicole and frame O.J., Pardo alleged.
Kardashian offered Wasz $15,000, "If he would kill Nicole with a .25 caliber bullet to the head," and instructed Wasz to steal Barbieri's car to commit the hit.
Article continues below advertisement
However, Wasz was arrested before he could carry out the hit and Kardashian then found Rogers to execute the plan, Pardo claims.
However, the whole thing blew up in Kardashian's face when O.J. was sensationally acquitted of the double murder in October 1995. During the trial Kardashian had acted as one of O.J.'s lawyers.
"At the end of the trial ... when they said, 'Not guilty,' and everyone at the trial was cheering ... everyone was excited except for Robert," Pardo said. "He was the only one who looked at the camera with the look like, 'I can't believe he got away with it.'"
O.J. Simpson is currently free and living in Las Vegas, Nevada.
Who Killed Nicole is available via video on demand now via the site whokillednicole.com.