NFL Star Antonio Brown Accused Of Raping Former Trainer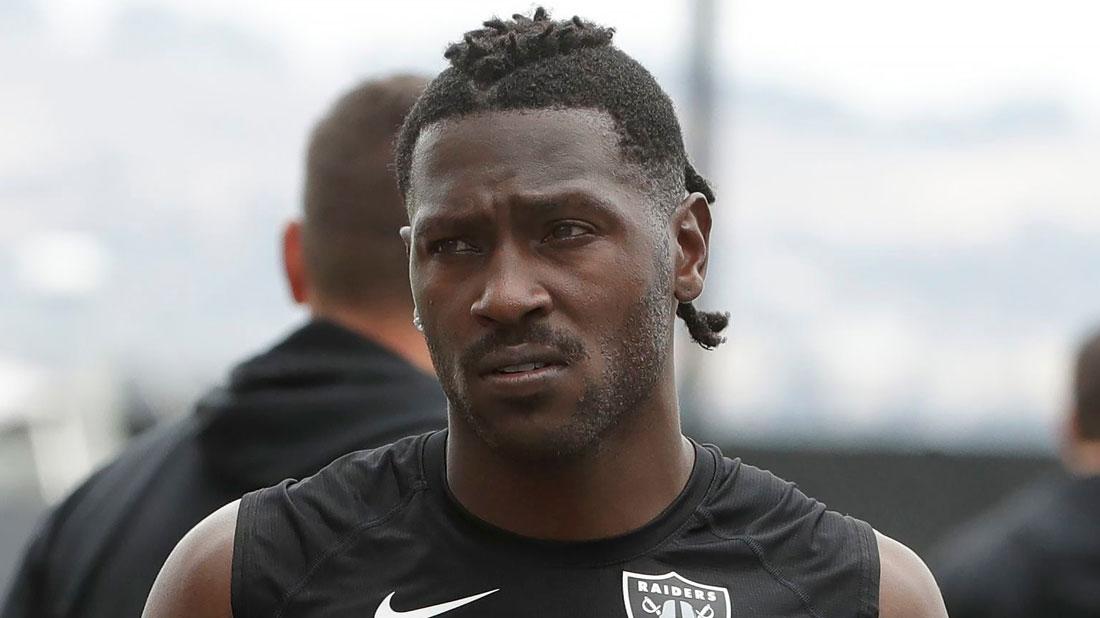 NFL star Antonio Brown is being accused of sexually assaulting his former trainer.
In a lawsuit filed Tuesday, September 10, in the Southern District of Florida, the athlete's ex trainer, Britney Taylor, claims he assaulted her three times between 2017 and 2018. On one of those instances, she says, he raped her.
Brown — who was recently signed as a receiver to the New England Patriots — has denied Taylor's allegations, with his lawyer, Darren Heitner, saying the two were involved in a "consensual personal relationship."
Article continues below advertisement
Taylor says she believed they had a "brother-sister" relationship, and nothing more.
According to Taylor, the first alleged incident occurred in June 2017, when Brown allegedly exposed himself to her and kissed her without consent at one of his homes near Pittsburg. A month later, while at his home in Miami, the football star reportedly masturbated near her without her knowing and ejaculated on her back. Taylor says Brown bragged about the incident in a series of text messages with his friends later on.
She adds, in the lawsuit, that in May 2018 she went back to Brown's home in Miami to get food and use the restroom after a night of clubbing together. The athlete then allegedly "forced her down onto a bed, pushed her face into the mattress, and forcibly raped her."
As RadarOnline.com has learned, Taylor and Brown attended college in Michigan together. Having joined the same Bible study group, they became friends. After school, the two lost touch, but reconnected in June 2017, when Brown hired Taylor as his physical trainer.
Article continues below advertisement
"We are aware of the civil lawsuit that was filed earlier today against Antonio Brown, as well as the response by Antonio's representatives," the Patriots said in a statement this Tuesday. "We take these allegations very seriously. Under no circumstances does this organization condone sexual violence or assault. The league has informed us that they will be investigating. We will have no further comment while that investigation takes place."
Taylor says in her lawsuit that due to Brown's assault, she's been left suffering "near-daily panic attacks and suicidal ideations."
"As a rape victim of Antonio Brown, deciding to speak out has been an incredibly difficult decision," she said in a statement after filing the complaint. "I have found strength in my faith, my family, and from the accounts of other survivors of sexual assault."
The trainer is seeking in excess of $75,000.
It's unclear how the Patriots will deal with Brown's lawsuit.