Not Ok! Fans Bash Kim Kardashian Over North West's Massive Hoop Earrings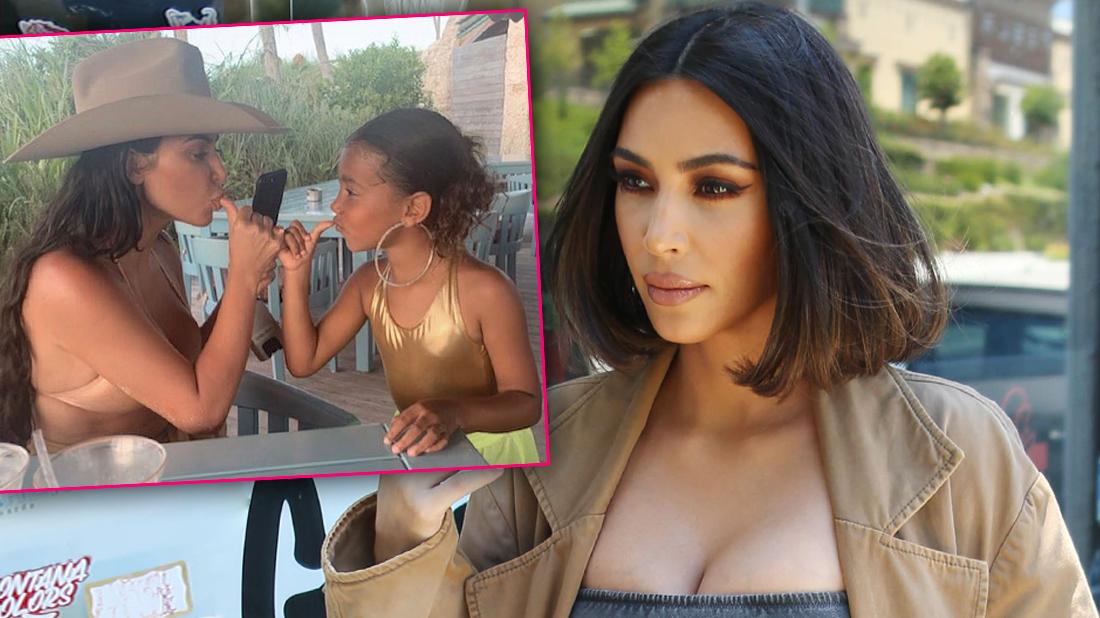 Kim Kardashian is being mommy shamed by fans once more, this time over daughter North West's massive hoop earrings!
This Monday, September 2, the Keeping Up with the Kardashians star shared a photo of her and her mini-me. In the snap, the two looked lovingly at one another while making a pinky promise.
"Pinky swear we're besties for life!!!" Kim, 38, captioned the post.
Article continues below advertisement
"Wow!!! Sad!!! That little girl will never be a little girl," wrote a hater.
"So cute but my daughter WOULD NEVER be wearing those big hoop earring at such a young age come on mama keep your baby girl humble ! some beautiful diamond stubs fit so much better on a young girl," commented another.
"Then they wonder why their little girl is 6 but growing up fast like 15 yr old. Gods name take off those hoops," wrote a third.
Some fans even brought up Khloe's famous phrase, "The bigger the hoop, the bigger the hoe," when shaming the reality star, and argued that North, 6, is much too young to be wearing such sexy earrings.
"Nooooooo why do moms try to dress up their little girls up so much ! Let them be there age ! They should not be wearing big hoop earrings at all ! Some moms act like their kids are dress up dolls ! This one is a disappointing pic," commented a fan.
Article continues below advertisement
"Let her be a kid. Take those earrings off her," wrote another.
This is not the first time fans have bashed Kim over her mothering skills. Recently, the mom of four was slammed for letting 1-year-old daughter Chicago play with a live snake. Prior to that, she got blasted over a photo of son Psalm's cushioned crib, and before that, fans accused her being a bad mom for letting North wear lipstick and heels!
She has yet to comment on the latest controversy.