Watch Out, Kenya! Arrest Warrant Issued For Moore's Ex Matt Jordan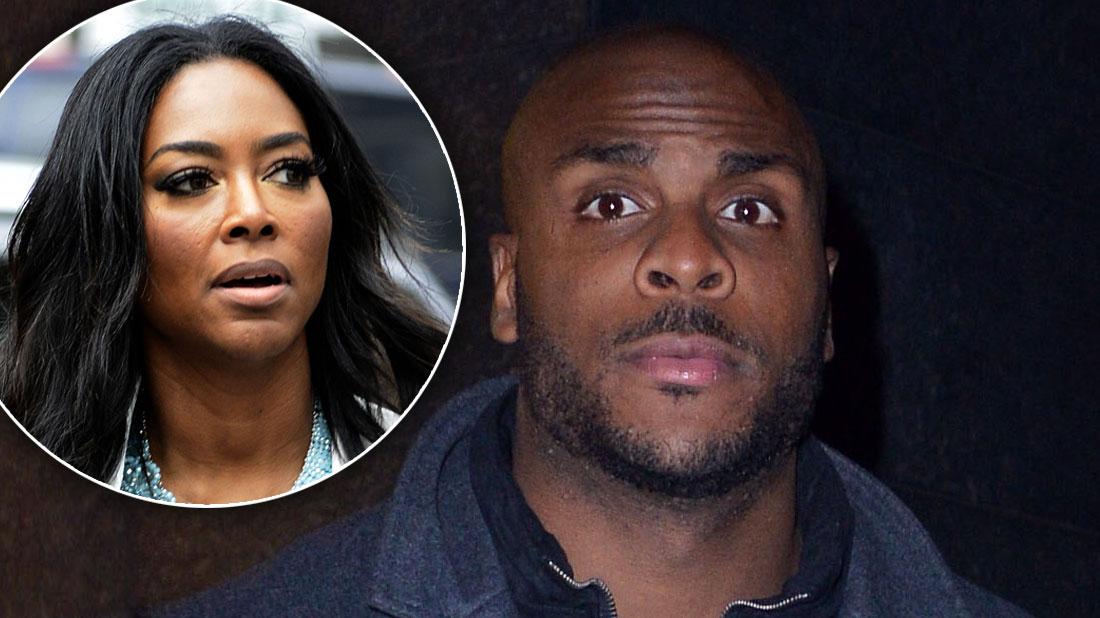 Kenya Moore's ex-boyfriend is wanted by authorities. RadarOnline.com can exclusively reveal there is a warrant out for the former Real Housewives of Atlanta star's arrest.
A clerk for Maricopa Municipal Court in Arizona confirmed to RadarOnline.com that there is an active warrant for his arrest.
"He missed his September 10 court hearing for criminal trespassing," the clerk told RadarOnline.com of the pre-trial hearing.
Article continues below advertisement
His bond is set in the amount of $750.
He is currently not in Pinal County Jail or Maricopa County Jail, RadarOnline.com confirmed.
A warrant was issued for Jordan's arrest on June 7, 2019 with a bond amount of $250 for failing to appear in court for his criminal trespassing case.
As RadarOnline.com reported, Jordan was arrested for aggravated assault, theft, and threatening and intimidating on July 27, 2019.
In the complaint obtained from Pinal County Justice Court, Jordan allegedly "punched with a closed fist, one time to the facial area" of his girlfriend while at a Denny's restaurant.
"Injuries observed were to the bridge of her nose, bruising, redness and swelling," the filing read.
A witness claimed Jordan grabbed cigarettes out of her lap and "snatched" a single cigarette out of her mouth while she was smoking. He then allegedly attempted to throw her cigarettes on top of the roof of Denny's. The eyewitness noticed blood on Jordan's girlfriend's dress.
A spokesperson for the Pinal County Jail in Arizona confirmed to RadarOnline.com that he was released on July 30, 2019 to Horizon Health Wellness.
Article continues below advertisement
Treatment facility provides inpatient and outpatient services, including domestic violence, behavioral health, psychiatric, substance abuse and more, the website says.
It is unclear if he is still at the treatment facility.
Jordan appeared on The Real Housewives of Atlanta during his relationship with Moore, 48. The two had a tumultuous romance, as she accused him of destroying her beloved Moore Manor in an August 15, 2016 police report obtained by RadarOnline.com.
Moore accused him of damaging her glass garage door, garage door, outdoor security camera and Ranger Rover.
"Kenya advised she could not see out of some of the security cameras," the officer wrote. "Four of the cameras had obviously been spray painted with a black substance. A ladder was still propped against the residence under two of the lower cameras that has been spray painted with obvious overspray on the side of the wall."